HAS THE TIME finally come? Do you persevere with fossil fuels or take the plunge and go electric?
There's no doubting that electric cars have improved dramatically since 2011 when the Nissan LEAF rolled off the assembly lines in Sunderland to become Europe's first, mainstream, 100 per cent electric car. The potential range is growing longer and the charging times are getting shorter. They're proving to be not only cheap to run, thanks to electricity being much less expensive than petrol and diesel (Volkswagen quotes 4p per mile for its electric Golf and 14p per mile for the equivalent petrol model), but they're also cheap to maintain because, quite simply, there's not much to service.
The electric motors are proving to be reassuringly reliable; there's no expensive engine, radiators, exhaust, clutch etc to go wrong or wear out. On top of this, you don't pay any road fund tax and you duck any congestion or emission zone charges.
Other plusses are that riding in an electric car is a happily peaceful affair. They also accelerate faster than the equivalent petrol or diesel models because an electric motor can develop 100 per cent of its power instantly whereas a conventional engine needs to build the revs before reaching its peak power output. There aren't any gears, either.
So is everything rosy in the electric garden? In short: no.
Electric cars are generally more expensive than the petrol or diesel equivalent. Take the Volkswagen up!. This is a brilliant city car in any guise. A well-equipped petrol model will set you back around £12,400. The all-electric e-up! comes in at £20,150 once you've subtracted the government grant. Ouch.
Most cars will now get close to 100 miles in all conditions; some will go beyond 200
Depreciation is also much higher for the electric model with latest figures suggesting the e-up! will retain around 30 per cent of its value after three years, as opposed to almost 40 per cent for the petrol equivalent. This would seem to make a second-hand electric vehicle a bargain, but at some point the battery will need to be replaced. They are very expensive, although some manufacturers have a scheme where you lease the battery. Most batteries have a long warranty, though, and many seem capable of racking up high mileages and lasting well beyond 10 years, but eventually they will need to be replaced.
You will need access to a charger. Most electric car owners have one installed at home. You'll also need a garage or a driveway because you can't have cables draped across a footpath. Security would be a problem, too.
Range anxiety is always a concern for any electric vehicle driver. Is there enough juice in the battery for you to travel from charger to charger? Most cars will now get close to 100 miles in all conditions; some will go beyond 200. Remember that estimated mileage figures drop in cold weather because the battery will be used for lights, heating and wipers. Batteries also have decreased overall performance in cold temperatures.
So, is an electric car for you? As with most things in life, when it comes to spending a sizeable chunk of money, do your sums.
If you do decide to go for it, here's our pick of the current choices plus some that aren't too far away. The future is coming, either way…
JAGUAR I-PACE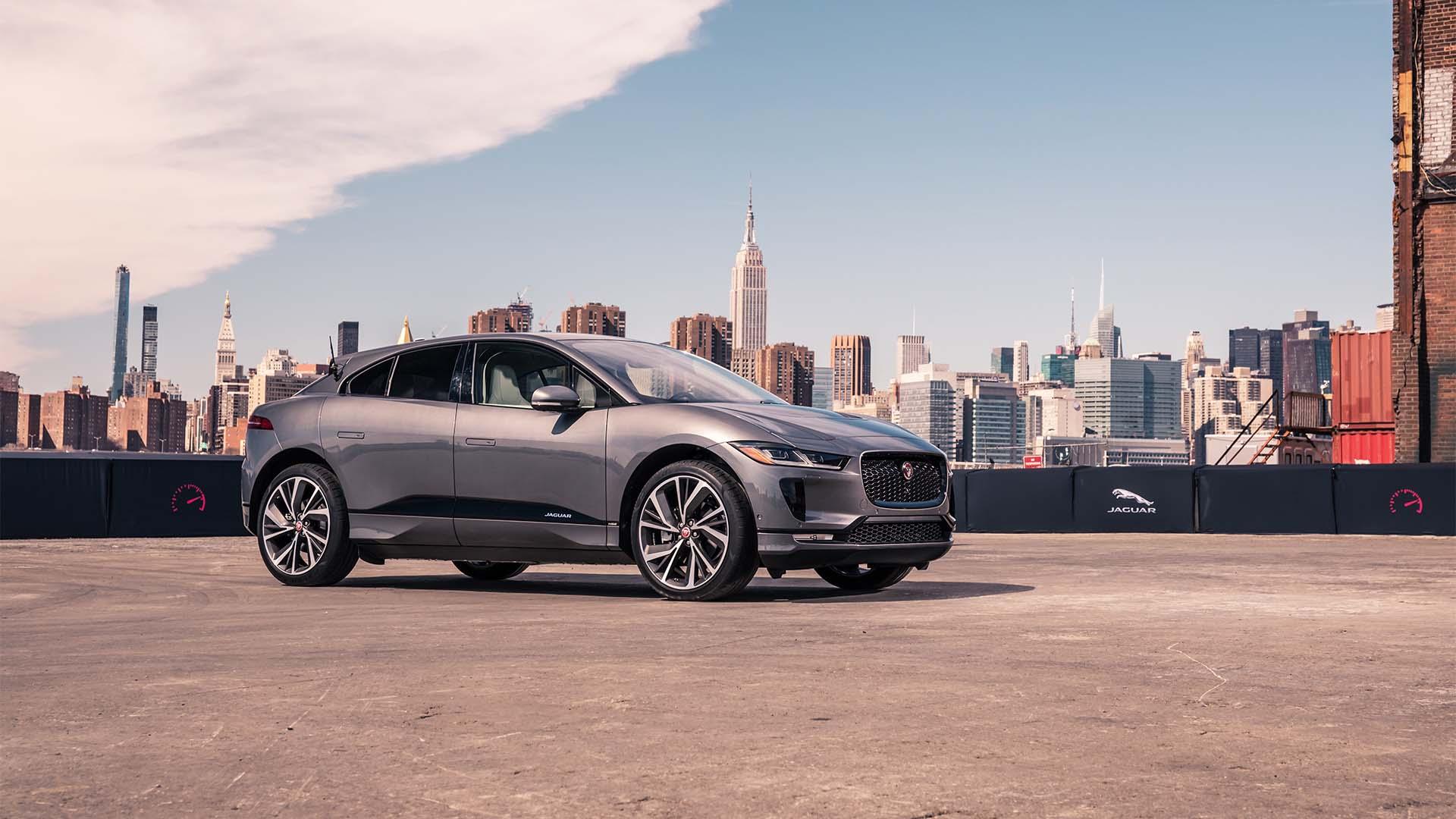 If the stats for moving to an electric car stack up for you, then the Jaguar I-Pace would be a great place to start. Crucially, it drives like a Jaguar should. There's a 0-60mph time of 4.5 seconds with power delivered via four-wheel drive. Top speed is 124mph. The I-Pace handles really well, partly thanks to a whacking great battery slung under the cabin floor, so there's a low centre of gravity. The car is fully equipped with essential goodies including sat nav, and the seats are really comfy. If you want a seriously cushy ride, go for the air suspension option. With practice, you can drive using just the accelerator. Lift the throttle and regenerative braking occurs through the electric motors. This slows the I-Pace quite dramatically and you needn't touch the brakes.
From £64,495 - range 292 miles; Jaguar 
AUDI E-TRON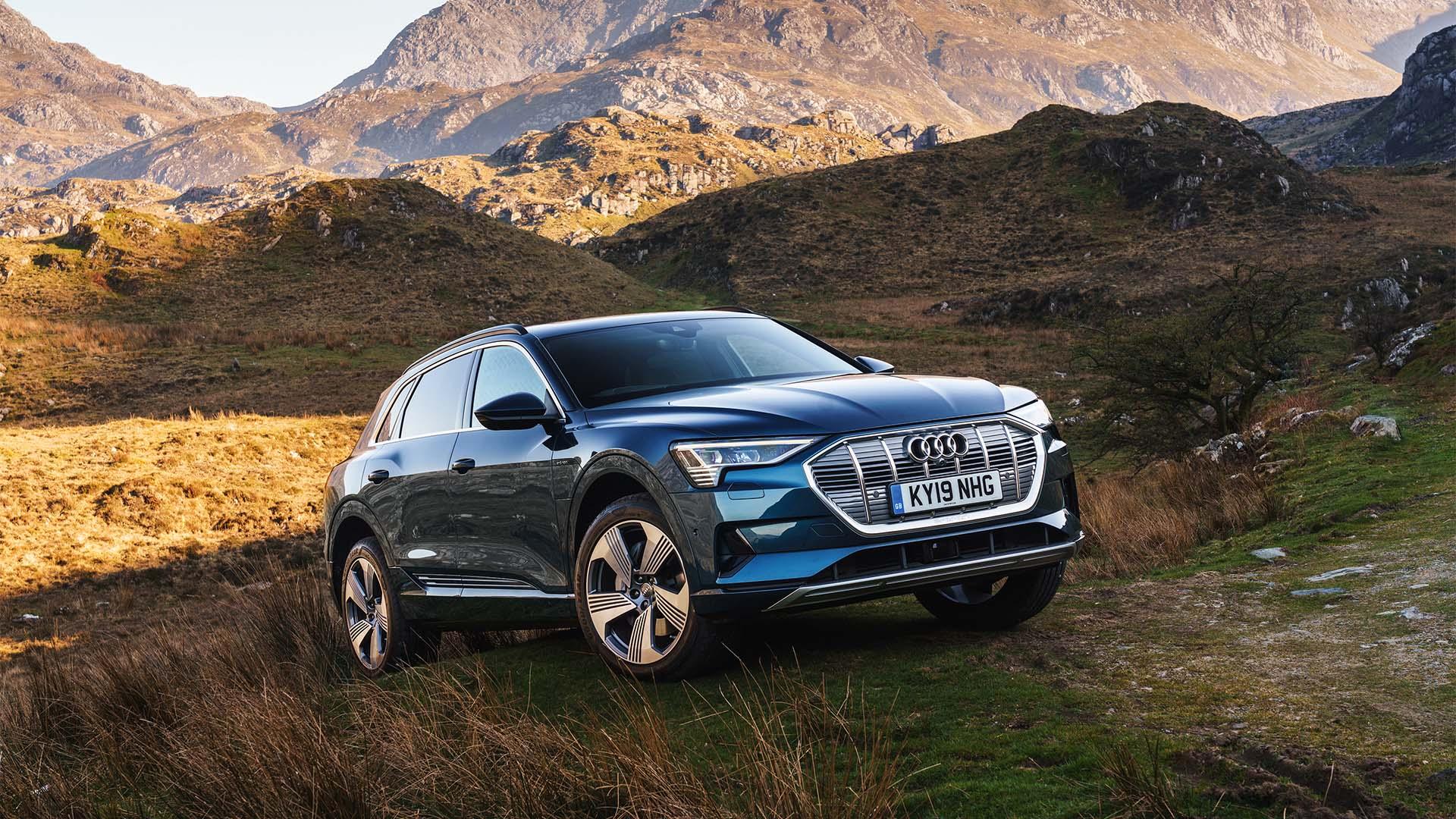 In typical Audi fashion, you get all-wheel drive and a fantastic standard of build quality. There are two electric motors, one on each axle, which give a 0-60mph time of 5.7 seconds and a top speed of 124mph. It has roughly the same exterior dimensions as the Audi Q7, but there's no five-seat option. Instead of side mirrors, you can opt for cameras which then display an image on interior door panels. They take a bit of getting used to, mind. You can choose varying drive modes depending on whether you want performance or economy. But if you want space and a luxurious finish, you'll love the e-tron.
From £71,560 - range 237 miles; Audi 
TESLA MODEL 3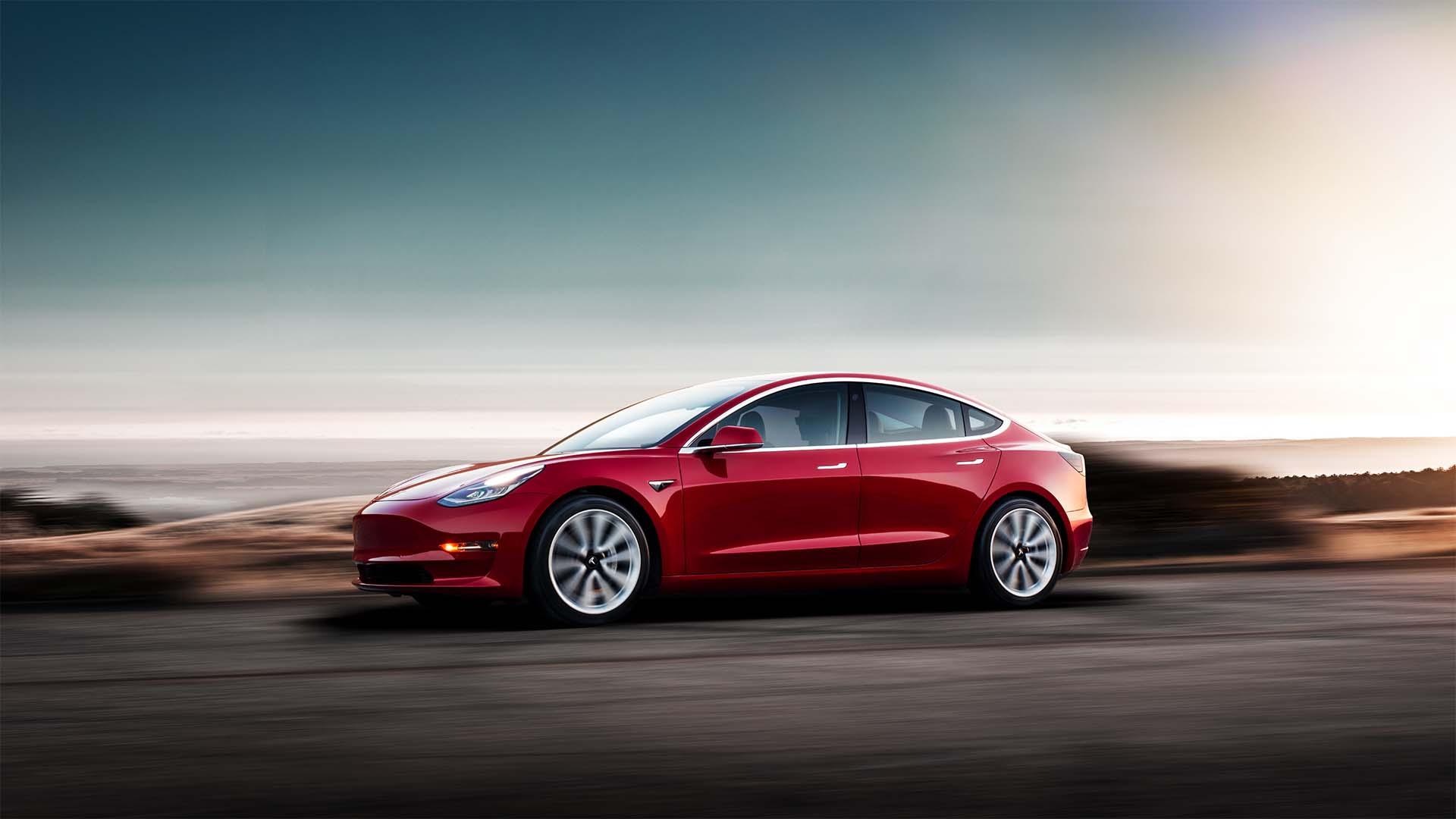 Tesla had the motoring world in a flap when it first appeared on the scene. The Model 3 is its first mass-market BMW 3 Series rival. It's taken a while for the Model 3 to reach our shores, but cars are now arriving. The standard, rear-wheel drive version reaches 60mph in 5.3 seconds, but go for the AWD Performance version and this drops to 3.2 seconds. The range also rises to 329 miles. Build quality has much improved and it has to be said that the Tesla is different from the mainstream and thoroughly likeable for it. You also get access to its own dedicated charging network. The interior is dominated by an enormous touchscreen which is excellent to use. Tesla makes electric motoring a serious temptation for even the hardened petrolhead.
From £40,895 - range 254 miles; Tesla
MERCEDES EQC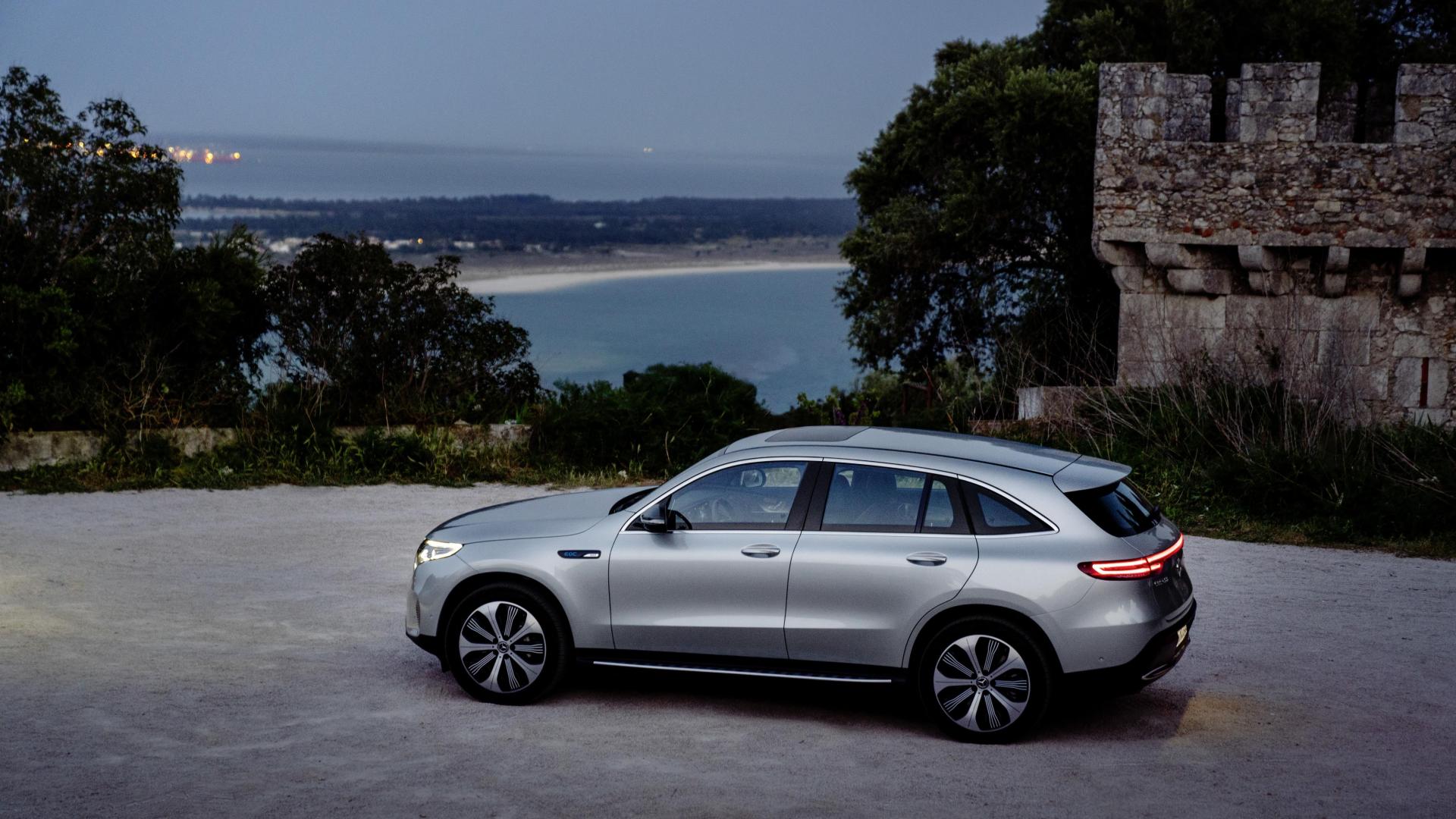 This car has just arrived in showrooms. And yes, it looks very similar to the GLC – a lot of the interior is from that model. The EQC is the first of what will be a full range of 100 per cent electric vehicles from Mercedes. If you want your new electric car to be almost identical to drive to as a petrol or diesel model, you'll love the EQC. Zero-60mph takes 5.1 seconds, and top speed is 112mph. All-wheel drive comes as standard and you can expect a high level of standard kit. If you like the look of the EQC, hang on for a while because other versions with different power outputs are coming.
From £65,640 - range 259 miles; Mercedes-Benz
BMW I3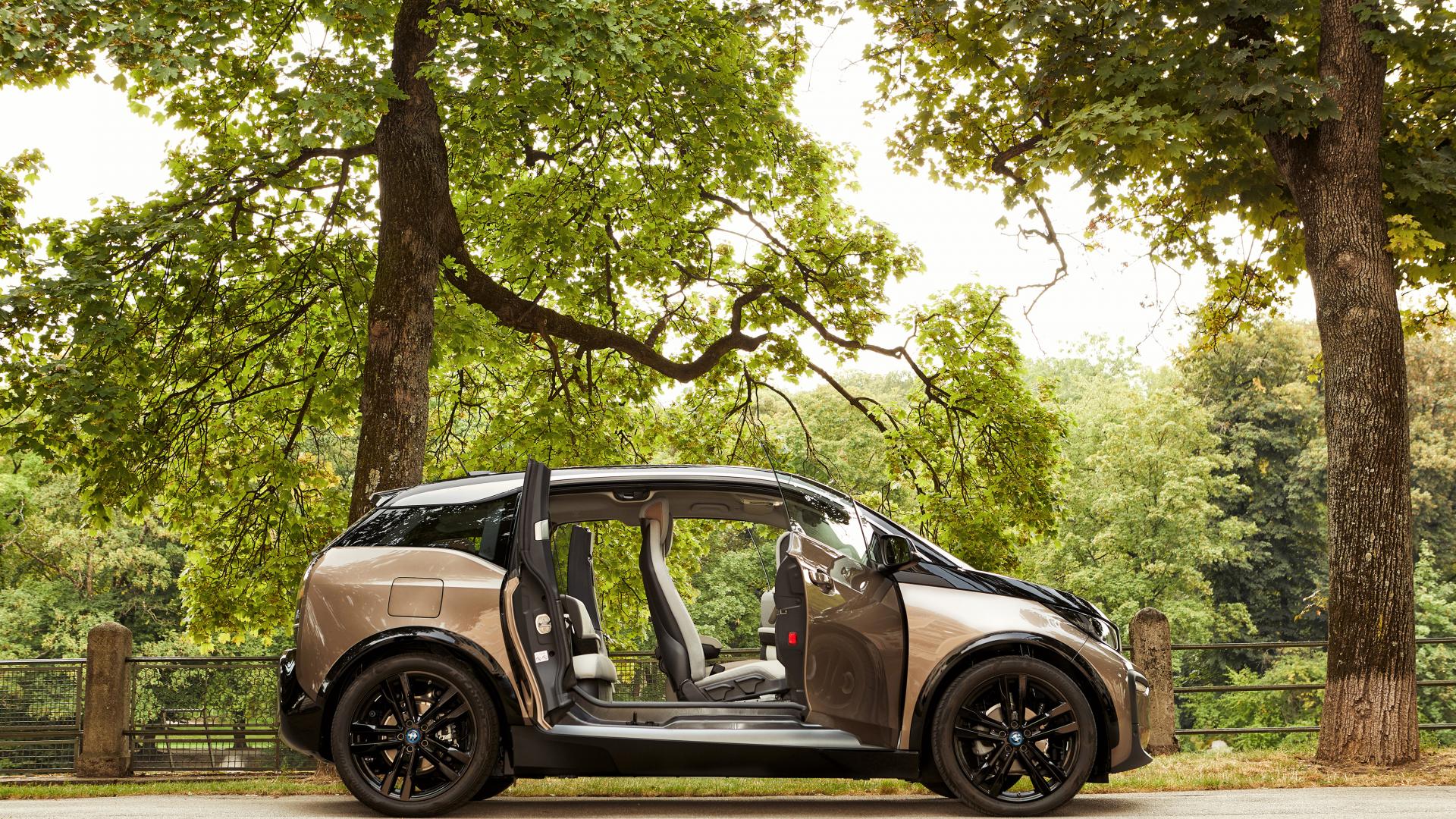 BMW reckons that if you cover 10,000 miles in its i3, the cost of the electricity will be in the region of £135 as opposed to £1,477 for a petrol car of equivalent size. It also reckons that 85% of the car is recyclable. Zero-60mph takes 7.3 seconds and top speed is 95mph. The range is a tad disappointing, though, so the i3 will appeal most to city commuters. There's also an i3S, which adds some extra performance, but the pay-off is that you lose some range. The BMW i3 looked great when it was launched and a recent revamp has sharpened those looks even further. It still looks very 21st century both inside and out.
From £37,840 - range 193 miles; BMW
NISSAN LEAF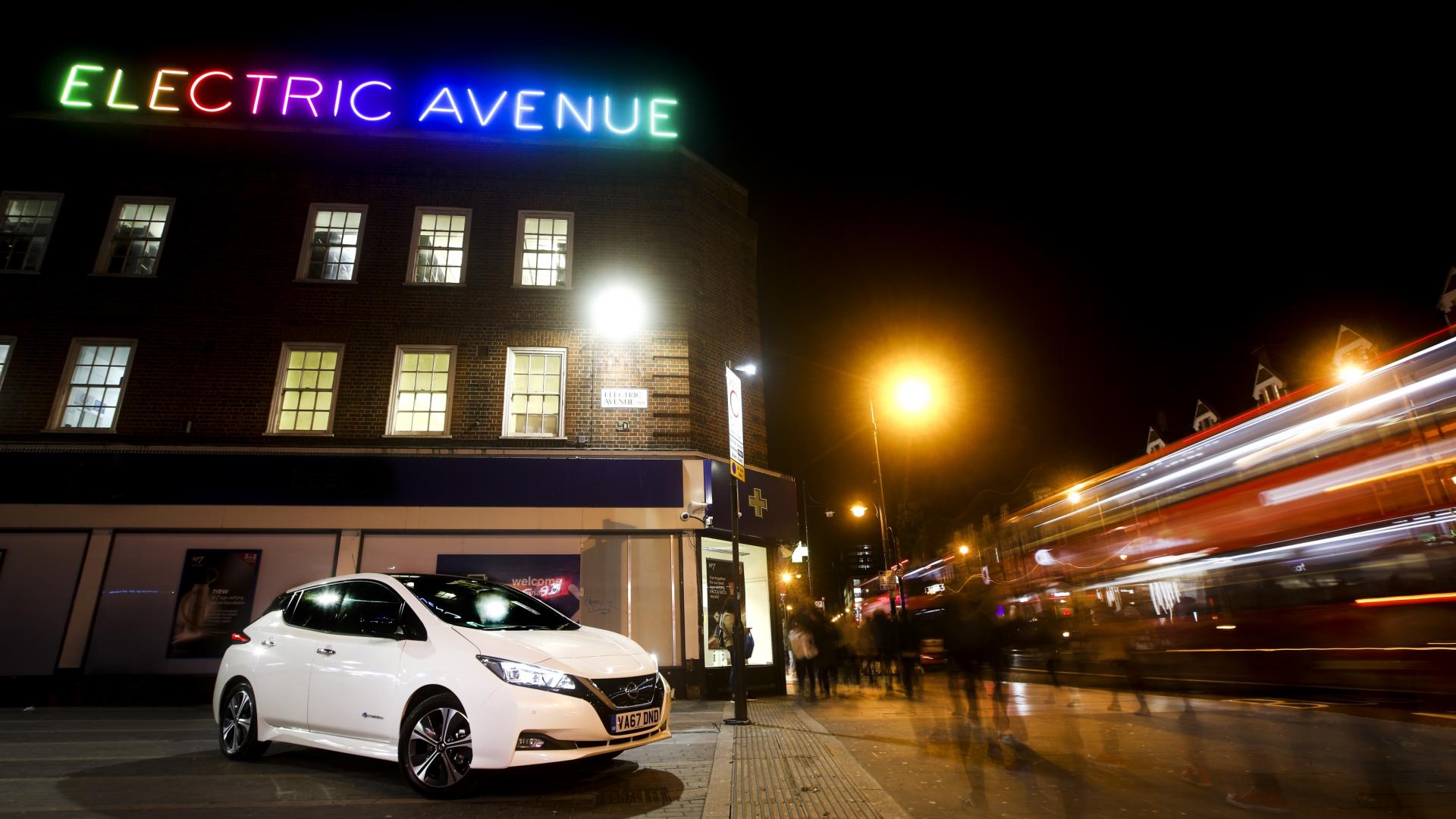 The top-selling electric vehicle in Europe has two versions: Nissan LEAF and Nissan LEAF e+. It outsells all of the other EVs sold in the UK put together. Go for the LEAF e+ and you'll get more power and a 239-mile range, 0-60mph in 7.9 seconds and a top speed of 98mph. There's a range of charging options including a three-pin domestic plug.
Look further than the competitive price and you'll find a family car that is ideal for commuting, school runs and beyond. It's good to drive and well equipped. The LEAF is at home in the city, but will cope with motorway work, too. It's one of the best around.
From £27,995 - range 168 miles; Nissan
VOLKSWAGEN ID.3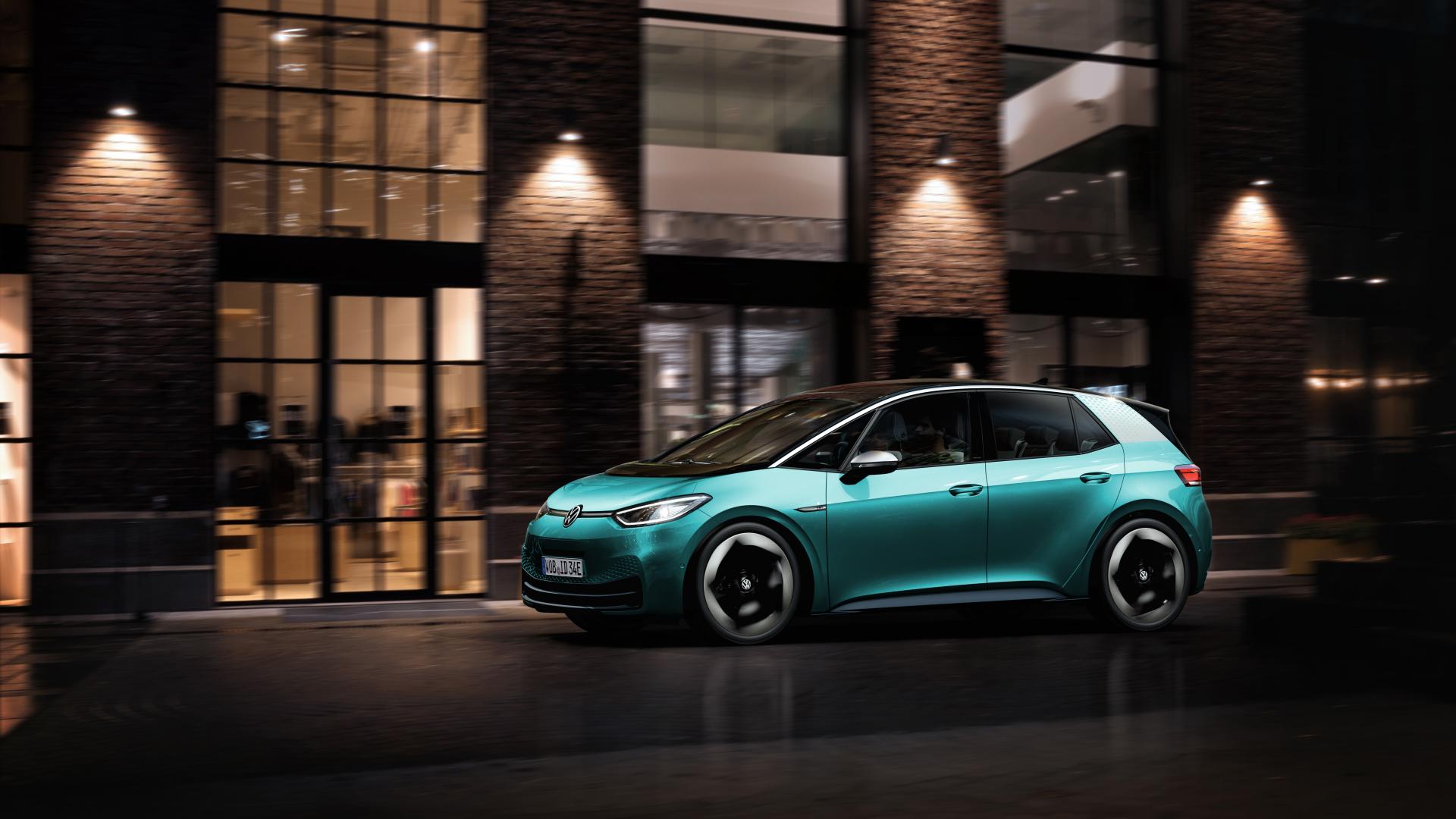 Volkswagen is moving swiftly on from 'Dieselgate' with what will be a range of 100% electric vehicles. It's launching 20 of them over the next decade. First up will be the ID.3, which is roughly the same size as the VW Golf. Power goes to the rear wheels. The front wheels have been designed to give the car a really tight turning circle which should make parking a doddle. There are no clues to the performance as yet, by Volkswagen is making plenty of noise about the 340 mile range. Impressive if they can manage it. The order books are open and the first round of deliveries are expected early next year.
From around £30,000 - range 340 miles; Volkswagen
PORSCHE TAYCAN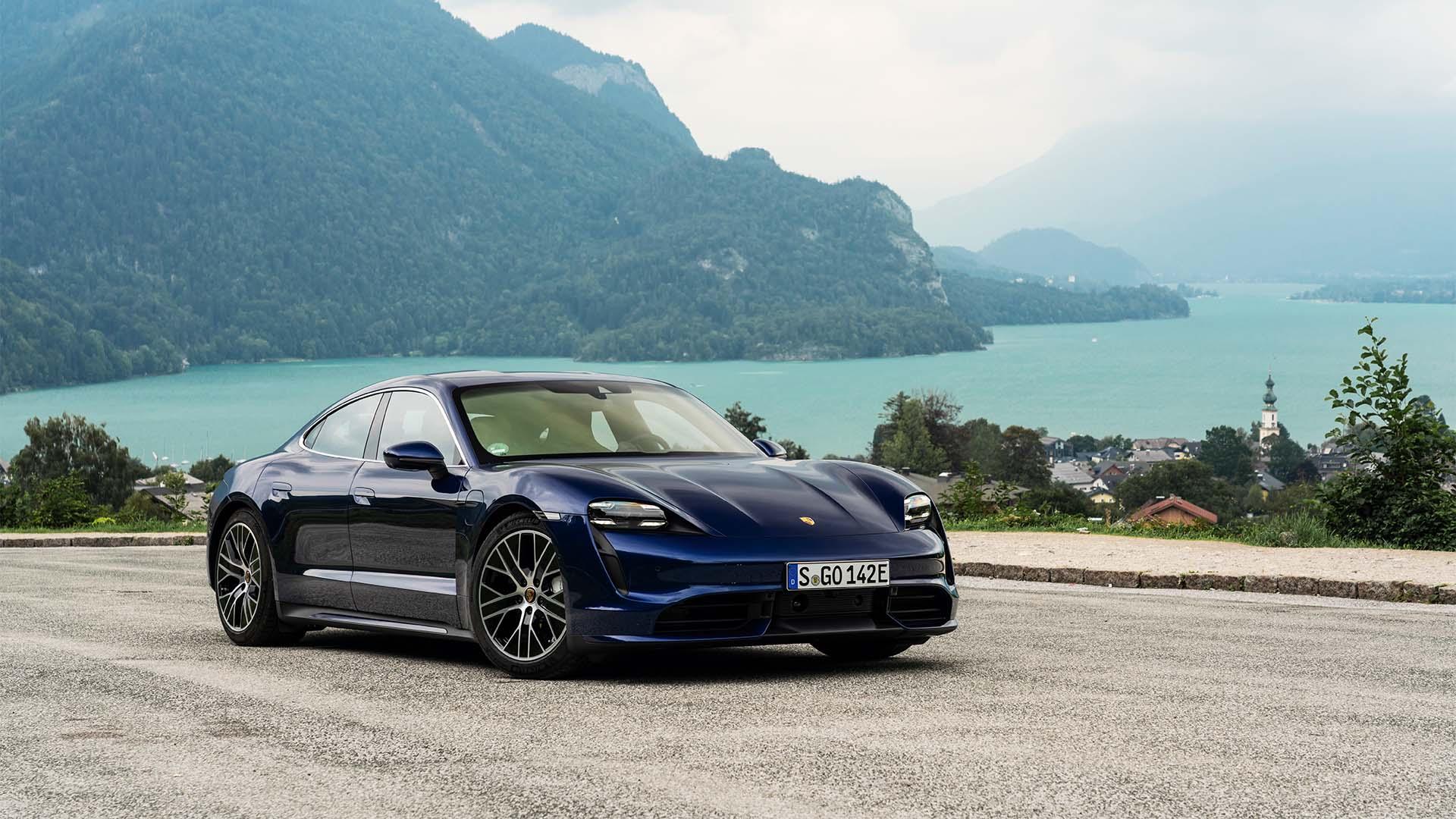 The Taycan is Porsche's first fully electric car. Zero-60mph takes 3.2 seconds which is getting close to the Tesla Ludicrous figure; top speed is 161mph. There are four driving modes available: Range, Normal, Sport and Sport Plus. In addition, individual systems can be configured as required in the Individual mode. Porsche reckons you can charge the battery from 5 to 85 per cent in just 23 minutes. All-wheel drive comes as standard. You can opt for air suspension which automatically lowers the car as you build speed. The first cars arrive in the UK in January next year. We can't wait.
From £115,885 - range 279 miles; Porsche
POLESTAR 2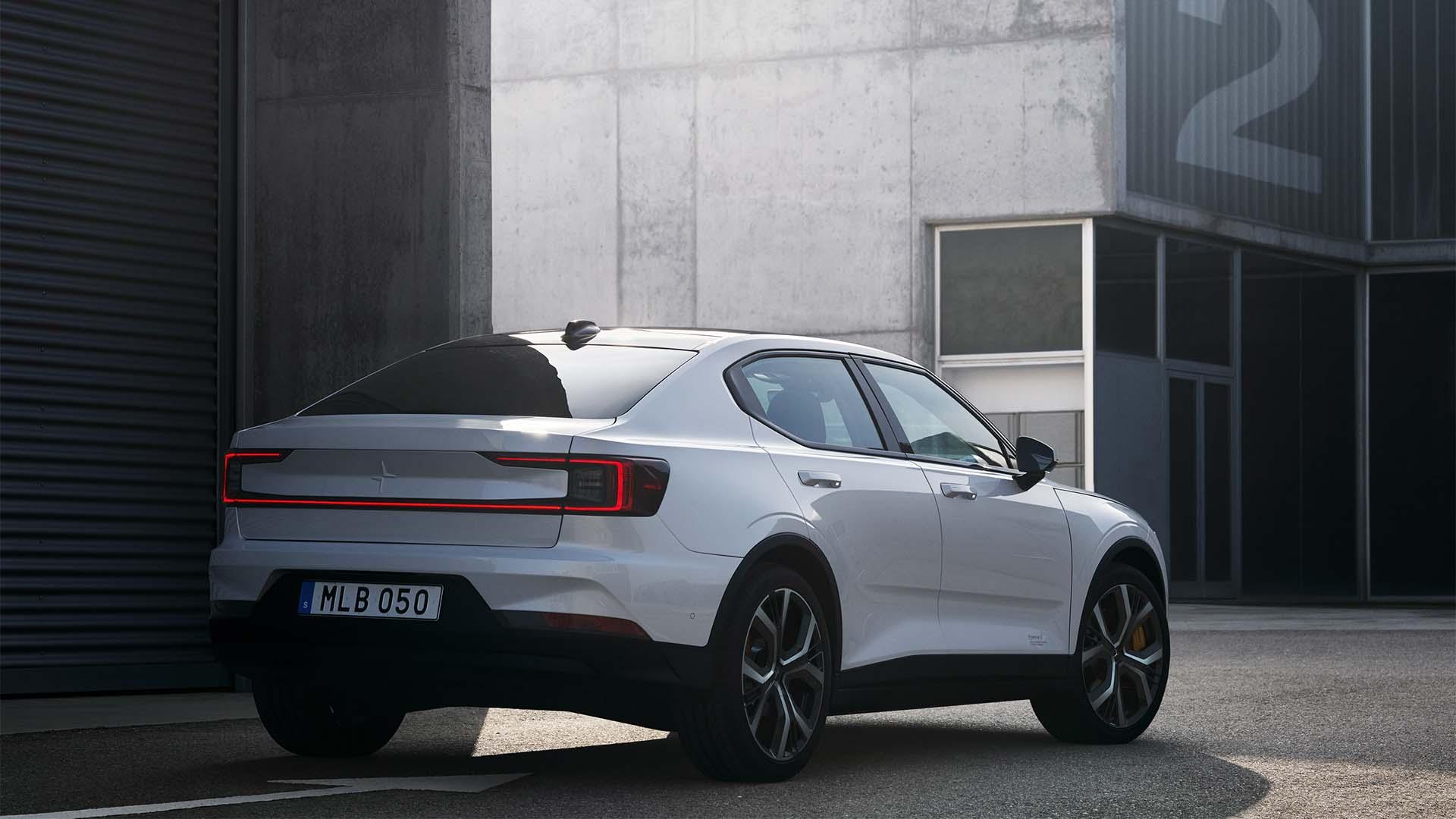 Polestar is the electric performance arm of Volvo and its plain that the company has one manufacturer in its sights: Tesla. Its press blurb even confirms it. The first cars will be fully loaded 'First Edition' spec, so future models will be cheaper. Zero-60 mph will be under 5 seconds. It is a five-door hatchback and bears a close resemblance to the Volvo S90. You can guarantee that safety will be high on the agenda and, assuming it follows the latest Volvo interiors, build quality will be excellent. Deliveries begin next summer, but you can reserve your place in the queue now at polestar.com
From £49,900 - range 310 miles; Polestar
TESLA ROADSTER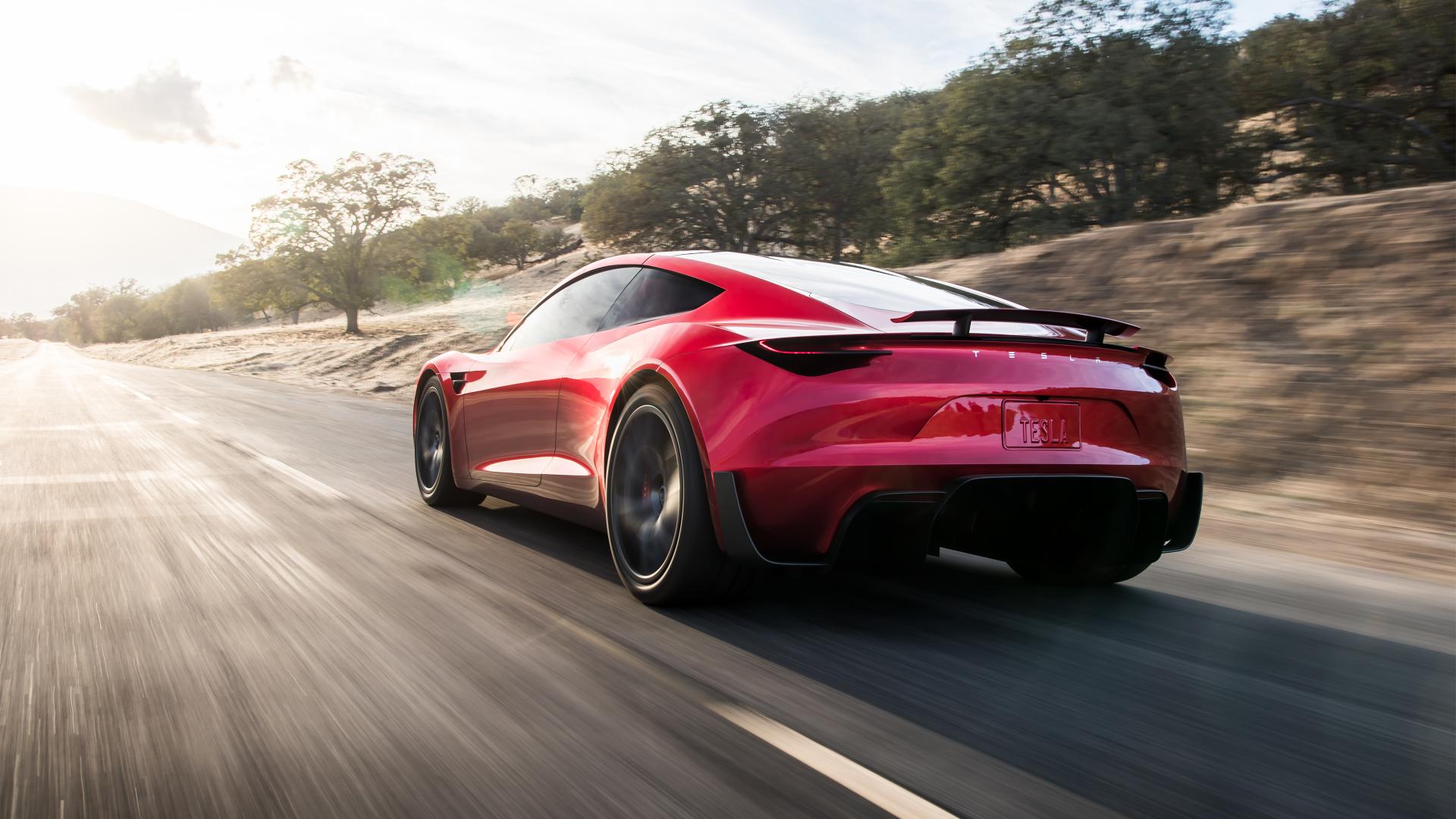 Tesla call it the "fastest production car ever". With a 0-60 mph in 1.9 seconds; 0-100 mph in 4.2 seconds; and a top speed of 250 mph, it makes a strong argument. Tesla says the car will be ready next year. In the early days, Elon Musk's bold claims were treated with a large pinch of salt, but the company is starting to deliver and we're seeing some serious performance figures being achieved. The roadster is a full four-seater. It comes with a removable glass roof which stores in the boot. There are three electric motors with one up front and two in the rear to provide all-wheel drive. If the figures are true, this will be the ultimate electric car – at least for now. 
From £189,000 - range 620 miles; Tesla
The prices quoted are before the government grant has been deducted. The mileage range predictions are taken from the manufacturers, but it's up to you whether to believe them.