We write plenty about Swiss watches here at Square Mile. But Swiss planes? Not so much.
However, given the growth and success of Pilatus Aircraft that is starting to change.
The Swiss plane manufacturer brings everything you'd expect to the industry: reliability, precision and luxury. They also run like clockwork.
Oriens Aviation is the factory-approved one-stop shop for all services relating to the ownership of Pilatus Aircraft in the British Isles.
Located at London Biggin Hill Airport, it provides sales, maintenance, factory warranty work, aircraft management, pilot training, and aircraft handling.
The business was created to make Pilatus aircraft ownership easy, so that owners can enjoy their aircraft, hassle-free.
We met its founder and CEO Edwin Brenninkmeyer to discover more about the company – and the considerable appeal of Pilatus.
Where did the name come from?
Oriens comes from a Latin word meaning 'emerging' or 'rising'. This fits our association with Pilatus, which is a relative newcomer in business aviation (25 years since the PC-12) and is continuing to bring new products to market, such as the PC-24. Oriens intends to grow with Pilatus and is always looking for new ways to improve its service offering to its customers and remain innovative and adaptive as we deliver upon our ambition to evolve and be at the forefront of innovation in the sector.
What makes Pilatus stand apart from the competition?
A household name in Switzerland, the Pilatus brand is revered in the global aviation industry for representing the very pinnacle of Swiss craftsmanship, quality and service.
Since its inception in 1939, Pilatus has built upon its reputation for constructing military aircraft that excel in rugged versatility with low operating costs.
The PC-12 NGX turboprop was built with the Royal Flying Doctors in mind as a launch customer, to be an exceptionally safe, tough and practical utility aircraft capable of landing in the outback at low operating costs hitherto unseen by any pressurised aircraft of equivalent size.
These unique features gave Pilatus access to a business aviation market that was unserved by any other manufacturer. This, combined with the huge cargo door and ability to land on grass and other unimproved runways, while offering ample cargo capacity and executive luxury, prompted the market to ask Pilatus to build a PC-12 that could do all that, but travel at jet speeds.
The answer was the newest PC-24 Super Versatile Jet that allows customers to enjoy all the versatility, with an even more spacious cabin than the PC-12.
Pilatus PC24
A leader in aircraft engineering and innovation, Pilatus consistently stretches boundaries and creates products with industry-leading residual values and has been voted number one in customer service for eighteen consecutive years by Professional Pilot Magazine. At Oriens, this is what we strive to uphold with every customer touch-point.
Can you give us an idea for the price points for different Pilatus aircraft – both old and new?
A typically specified Pilatus PC-12 NGX costs $5.6m while a fully equipped PC-24 will cost approximately $12m. The value of a used Pilatus aircraft would depend on many factors, including the maintenance history and the utilisation of the aircraft. Historically, the Pilatus aircraft have held the best residual values in the industry. For example, a ten-year-old PC-12 retains around 80% of its value – well above the industry average.
How has business been since Covid?
For sales, the period of the lockdown in April and May was full of uncertainty and we did see some cancellations on deals that were not yet under firm contract. Customers who had committed to buying an aircraft prior to lockdown remained stable and we delivered the first 2020-upgraded PC-12 (now called the NGX) aircraft in the UK at the end of July.
The pandemic has heightened interest in private aviation in recent months. There is more concern about biosecurity and passenger nervousness regarding the 'big airport' experience and indeed public transport in general. This has caused an increase in enquiries from entrepreneurs and business owners who wish to steer away from public transport as much as possible, with the wellbeing of themselves, their employees and families in mind. We are now sold out of PC-12s and PC-24s for 2020, with Oriens' next NGX delivery scheduled for mid-2021.
The versatility of the PC-12 has come to the fore and been amply demonstrated worldwide during the pandemic, repatriating passengers, transporting Covid-19 patients and PPE. The PC-24 Super Versatile Jet has also proven a huge hit with medevac and air ambulance companies worldwide, as well as customers who already know the PC-12 but love the extra speed and cabin space of the PC-24.
Maintenance activity has remained strong throughout the pandemic not only keeping the essential air travel fleet flying but also supporting forward-thinking customers who were unable to fly but wanted to ready their aircraft for the post-lockdown world. We were able to provide a near uninterrupted service despite all the COVID-19 working practice measures that were implemented.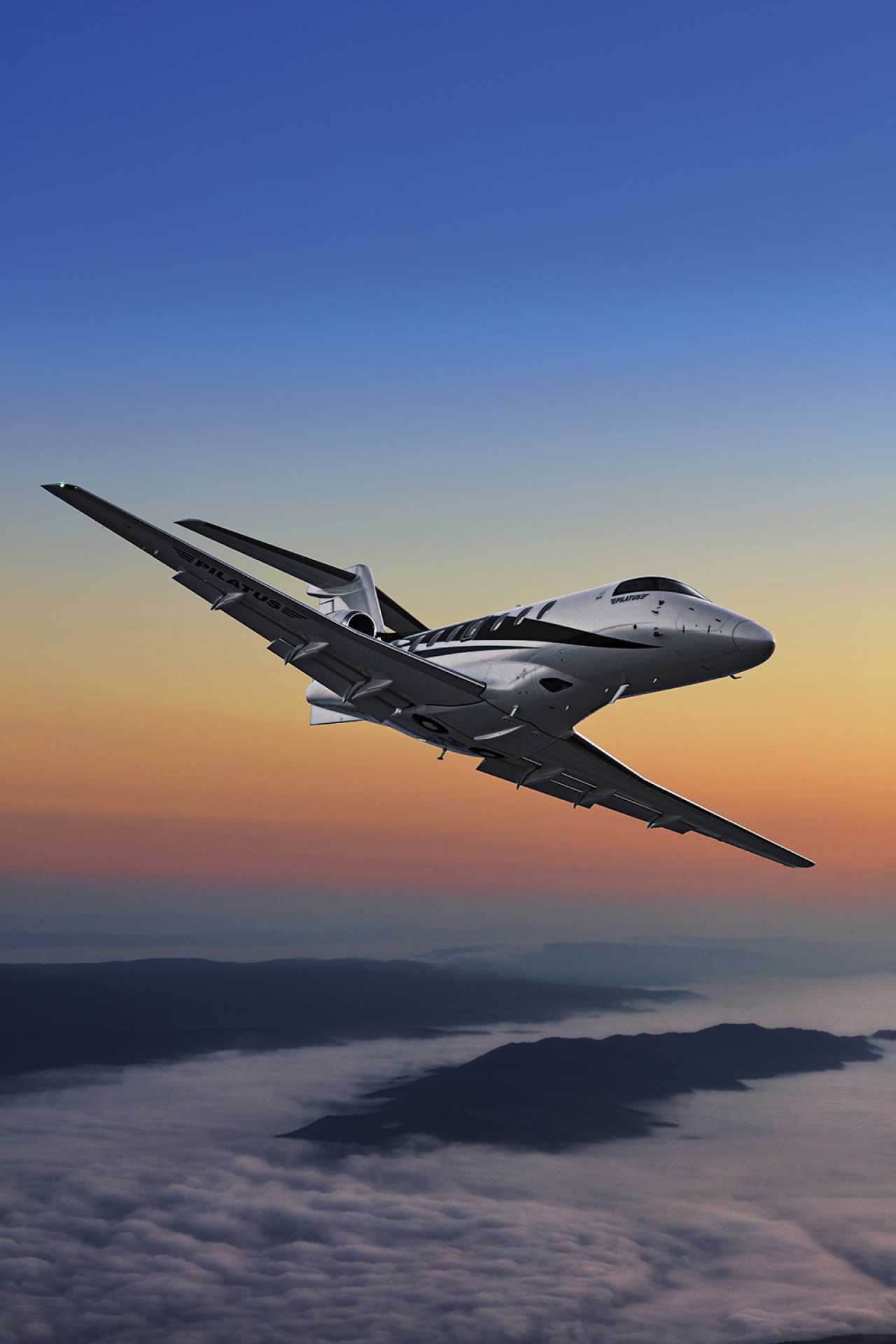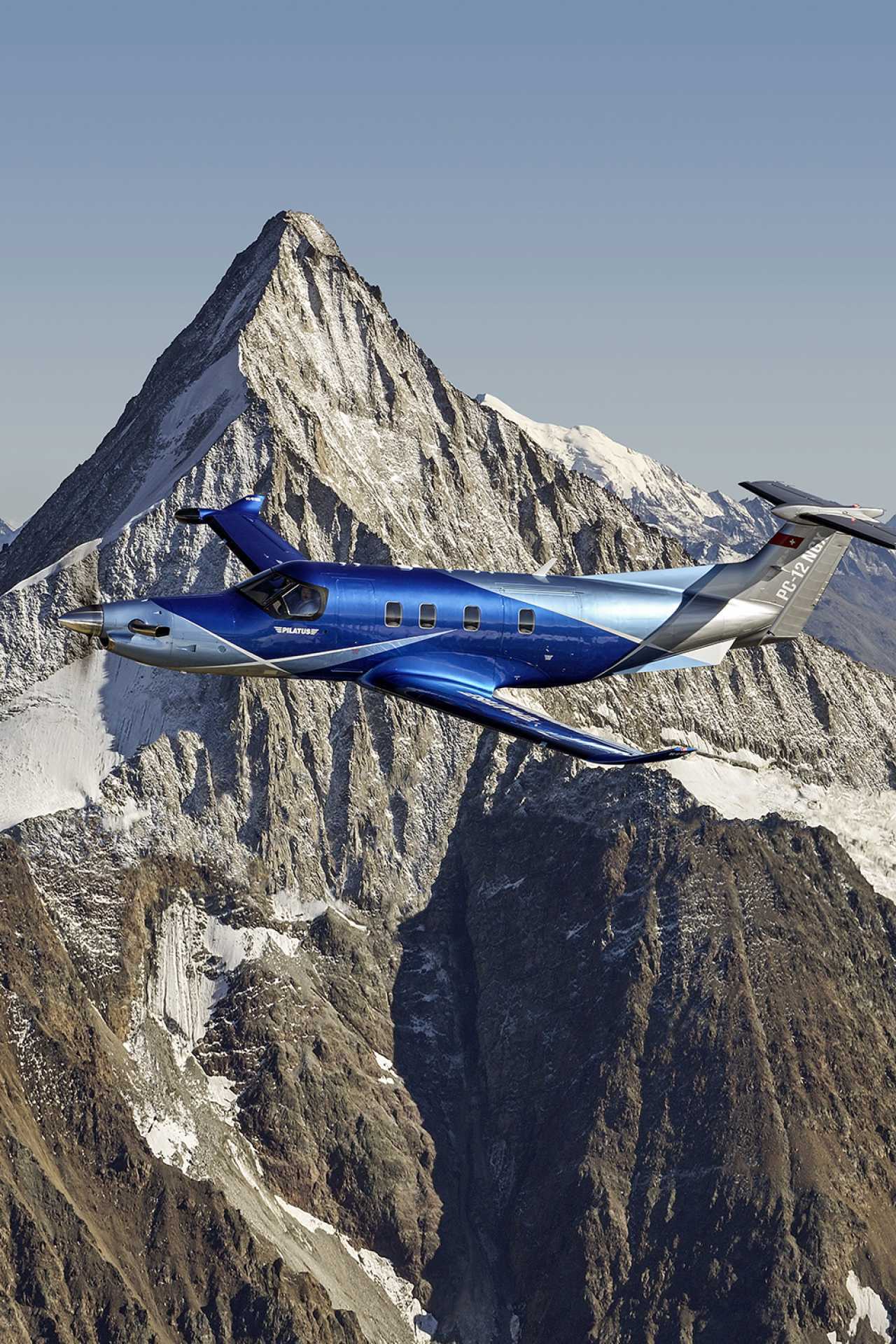 Tell us about your professional background?
My early career was in retail and venture capital, but I always was passionate about flying. I started learning to fly at the age of 14 and at 17, qualified as a pilot.
While working in retail I often worked outside the UK and I used my flying to transport myself around Europe in my own aircraft to get me closer to my stores which were often unserved by airline airports. I even followed Sam Walton's example of prospecting potential new retail sites from the air (Before Google Maps!). Today, I have amassed piloting experience that spans from flying business jets commercially, to display flying vintage jets and competition aerobatics, as well as routinely demonstrating our Pilatus aircraft to prospective customers.
During my Executive MBA, I focused on business aviation and airport operating models. I used these insights, coupled with an aviation venture capital background to advise on the commercial aspects of aviation in Europe. We project planned and managed the separation of an airport from one of the UK's largest family businesses and assisted start-ups with fundraising. I also sat on numerous boards.
It was in my capacity as an adviser that I spotted the opportunity of starting a British Isles distributorship with the Swiss manufacturer Pilatus. The British Isles has the highest number of airfields per square mile of anywhere in Europe, many of which are unpaved short runways, perfect for the versatile aircraft that Pilatus produce. I felt there was a niche in the UK market, which had further growth potential, and I was keen to be part of this. Since its humble beginnings in 2015, Oriens Aviation is now a 16-strong team of passionate and dedicated professionals – something I am most proud of.
Pilatus PC12
When you were at Oxford University, did you ever think you'd run your own private jet business one day?
Aviation was always my true passion. Therefore, I most definitely had an ambition to apply all my learning from the world of retail and venture capital to business aviation. This is an industry whose ability to increase productivity and business effectiveness I experienced first-hand from my days as an executive in other industries. I am absolutely convinced that, in the words of Warren Buffet, a personal aircraft is an "indispensable" business productivity tool.
What are your key responsibilities as CEO?
The role has evolved from the start-up days of being more hands-on with the day-to-day management to the present day where we have an excellent team who are far better than I could ever be at driving their own business units forwards. They now have an expectation of me to continue to seek new opportunities for growth and expansion that will enhance our service offering to our customers and a vibrant, growing workplace that will continue to challenge and develop the team. Nevertheless, what hasn't changed is the personalised customer service which remains key to the success of this business. There are few things more rewarding than the ability to transform a customer's life by providing a tool and service that gives them back their most valuable asset – time.
What question are you asked most by customers?
Customers are typically successful business people with a keen eye on costs. To that end, operating costs and residual values are perhaps the most frequently asked questions. The aircraft is in fact so versatile that there are cost benefits that are not immediately apparent. Customers are surprised how far the aircraft can fly (further than they'd typically want to sit in the aircraft) but the ability to carry all that fuel means that customers can be very selective about where they refuel, to get the very best fuel prices. Also, the ability to land in smaller airports saves them landing fees and handling expenses required at larger airports.
We also need to educate customers that the reason for the strong residual values is that Pilatus production closely matches demand. There is no over-supply of aircraft and the retail list-price accurately reflects the market price. We have to remain disciplined in this respect to protect our customers' asset value. Buying a Pilatus aircraft is a surprisingly safe investment
What feature would you add to a Pilatus if you could?
The PC-12 is the most environmentally friendly, pressurised aircraft currently flying with per-seat emissions equivalent to a family car. Personally, I would still like to see a zero emissions aircraft but we are constrained by the limits of technology today. This is evolving all the time however and Pilatus remains committed to innovation. I remain excited to see what the future brings and how we can always strive to improve the wonderful medium of flight and keep it sustainable.