When you have a question about history, where do you go? It's not a simple question. History is a collection of things that inform us. To study a time period is to look into the hearts and minds of those that lived it. What they created. What they believed. What they left behind.
Art in caves, stories on tablets, photos in frames. All the things that leave us fragments of a picture we can't be part of.
Farnaz Damnabi, an Iranian photographer, is doing exactly that. She's finding those fragments. She's creating a time capsule for the future generations to revert back to.
What was Iran like in 2023? She will be part of the answer the future looks back to find.

Farnaz Damnabi / 29 Arts in Progress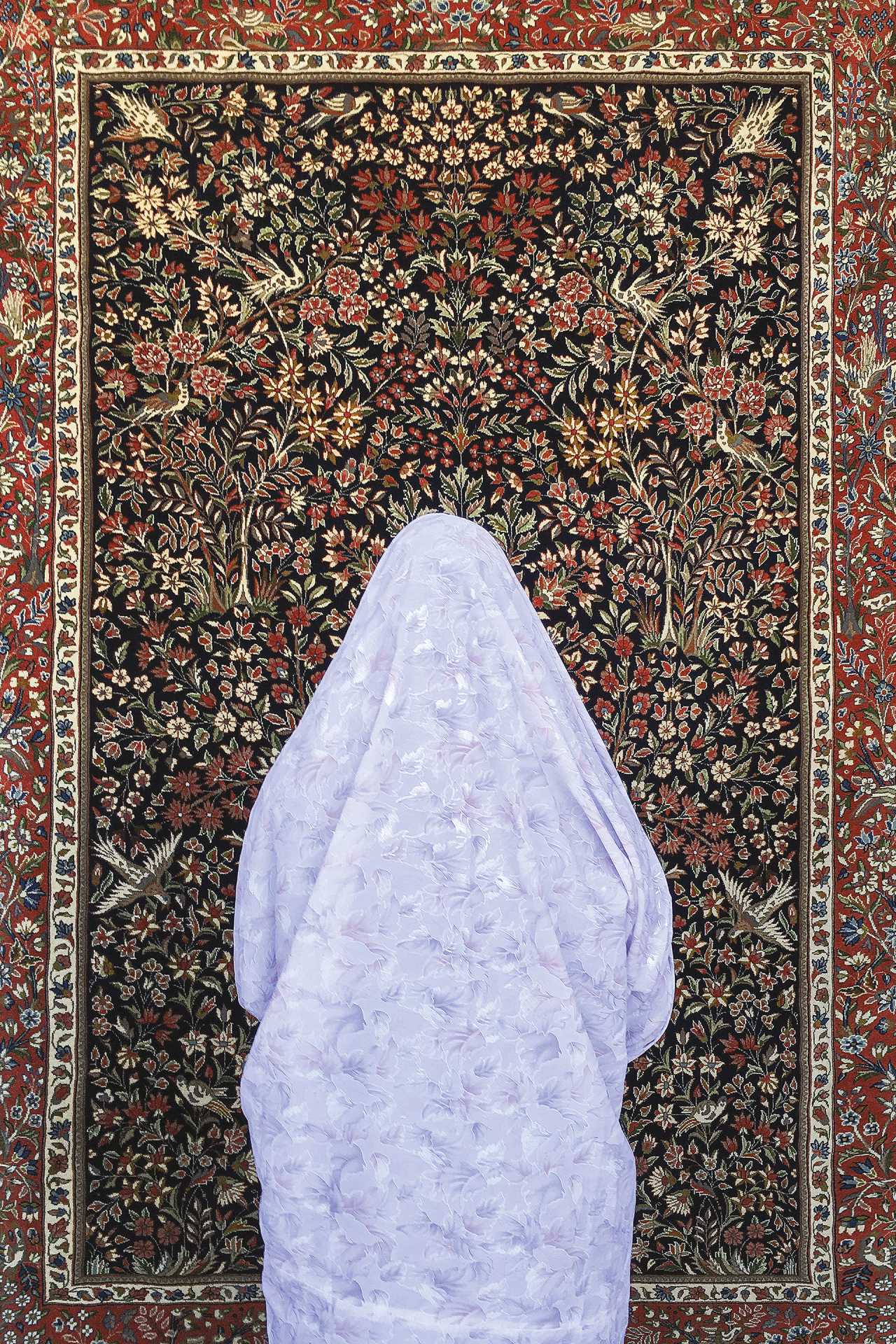 Farnaz Damnabi / 29 Arts in Progress
Farnaz was born to a shoemaker and a painter; an only child in a household in Tehran. Growing up, she watched her mother create art and was fascinated by colours and shapes. When childhood became womanhood, and Farnaz started having questions about her own identity and personality, she looked outward to find a place she could put her feelings.
She fell into photography as if by prophecy. She didn't pick up a camera until she was 16.
It was a class she passed through while getting her graphic design degree. Her photos
reflect that background. She incorporates dimension and depth, shapes and shades. It's as if she's playing Tetris with the world around her.
Nature was the first thing she ever photographed. As she started getting more comfortable behind the lens, she headed for the streets. Farnaz describes the process of photography as its own journey of "personal growth." She says, "photography has given me permission to go to another side that people can't go… it's made me more fearless."
She never thought it would be her profession: "It was just a joy for me." It wasn't until she realised she could take photos that would make people's heads turn that she started to take it all a bit more seriously.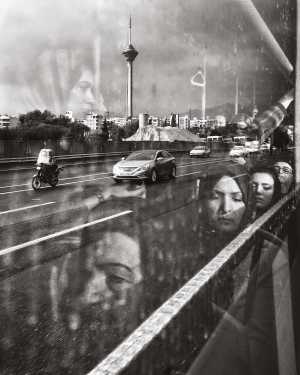 Farnaz Damnabi / 29 Arts in Progress
Farnaz's lens has been a diamond in the rough. Something beautiful and real that's been able to reach the surface of cultural debris. Her photos started rising to prominence as her country began going through its own kind of reckoning. Women have begun to step over the fold and fight against certain injustices that have long been part of the norm in Iran.
This past year saw that conflict come to a climax with the passing of Mahsa Amini, a 22-year-old woman, who was stopped by the Guidance Patrol, the religious morality police for not wearing her hijab properly. She died in police custody three days later.
Although the cause of her death is not confirmed, her family and witnesses have said that she was beaten by the officers. The police have denied the claims, stating that Amini died from a pre-existing condition. Her family has said there was no condition.
After her passing, protesters took to the streets in opposition to the Islamic Republic of Iran, and the strict laws that bind it. Women were seen removing their headscarves. Outside of Iran, they were cutting their hair. The civil unrest started in September 2022, and remains ongoing in some parts of the country. Farnaz was not allowed to photograph the protests. "I work for a news agency and we cover everything going on in my country but during that time period, we were not allowed to go outside and take pictures."
In comparing Iran and the West, the cultural differences are so vast that it can appear a different time period. Farnaz tells me small things that take me aback. Things like, "women are not allowed to sing" and "women are not allowed to compete in swimming."
Why? Because any and all behaviour that can be perceived as luring men is illegal. Singing is linked to sirens. Swimsuits show too much skin. The beliefs are backed by the Republic's dogmatic ideology. But there is more to the story in Iran than the struggle women are enduring.
Farnaz wants her photos to not just be looked at from the viewpoint of pity or anger about the gender inequality present in the country – but rather, a homage to the greater picture. The good and the bad. She photographs landscapes, animals, architecture and art. Though she's drawn most towards women and children. "I like to show the power of women. I believe that being a woman and living in Iran is a kind of superpower." It's that female spirit that Farnaz has been following around.
One of her most loved photos that found its way into international circulation is of a young girl in a green dress standing below a swing set with no swings. She took this photo four years ago and says that she will never forget the experience. "It was a horrible thing. They have no proper facilities or appropriate place to play." She went on, "Children play an important role in every nation.
They are building the future."
She called the photo, 'Playing is my Right' [pictured below] and it is now part of the permanent collection at the MUSEC, Museo delle Culture in Lugano, Switzerland. It was this photo that got her an introduction with the Milan gallery owners of 29 Arts in Progress – Luca Casulli and Eugenio Calini – and ultimately a place in the exhibition this coming May.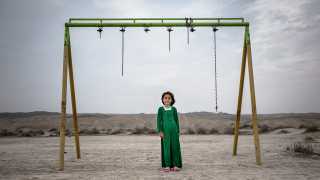 Farnaz Damnabi / 29 Arts in Progress
At 29, Farnaz Damnabi's photos will be alongside the likes of Mario Testino and Rankin. Her collection, entitled Unveiled, is a double entendre for both women's rights in the wake of the protests, as well as a curtain dropping on a country that so few fully understand. She wants people to know that Iran is not just one thing, it's many and photography is her medium to portray that vast and nuanced landscape.
The exhibition will be in Milan from 23 May to 29 July. This year, they're harnessing the power of technology so everyone can be a part of it. 29 Arts in Progress has built a live, interactive walk-through of the rooms and displays that will be accessible on its website.
Until then, Farnaz is awaiting word from Milan about her visa, holding out hope that she will be present for her first exhibition. But regardless of whether she makes it there or not, one thing is for certain. History has found a home in Farnaz Damnabi's lens.
'Farnaz Damnabi: Unveiled' runs from 23 May to 29 July at 29 Arts in Progress in Milan. 29artsinprogress.com