From being invited to one of the world's most recognised urban art festivals at just 13 years old to launching a bespoke 'Artwear' collection at Harvey Nichols, Will Solomon is taking the world by storm with his cutting-edge, bold, experimental style.
Solomon's artistry extends across painting, sculpture, wearable art, NFTs, and coral reef restoration artworks focusing on exploring the patterns and textures found in nature and the built environment. The artist uses various materials such as architectural details, brickwork, and bark that filter into his work through an urban aesthetic.
The London-based artist draws on music, fashion and his background in street graffiti art, combining raw street elements with the forces of nature. The end result are paintings that "convey emotions that I simply can't express in words," says the artist.
Using various media, such as paint, raw pigments, rock salt, lichen, pumice and sand, Solomon focuses on texture with a particular interest in the way light interacts with these varied surfaces. His pieces lend themselves to a modernist quality while still remaining true to his street-art roots.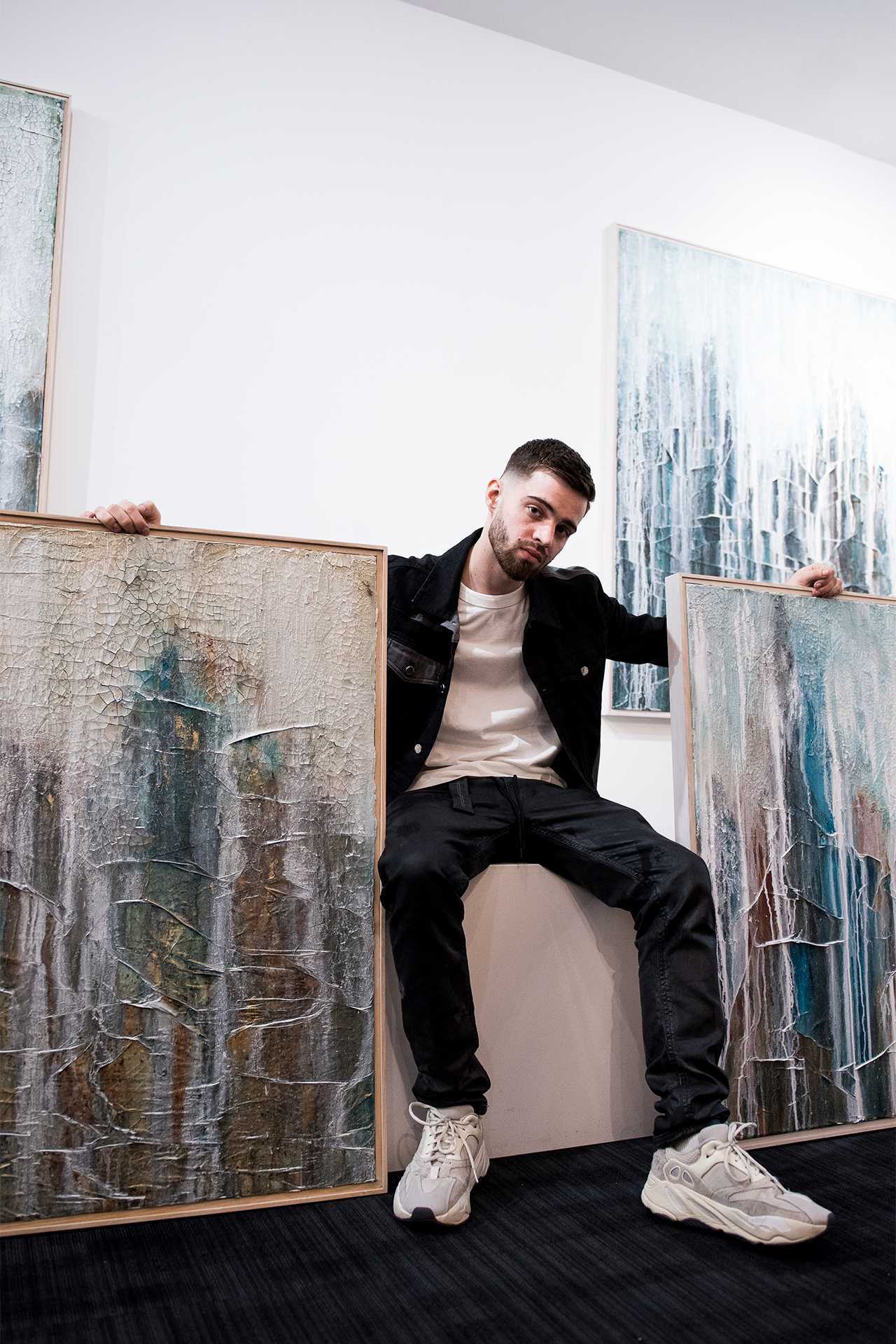 "My studio is a sort of sanctuary. It is the only place where I feel I can truly escape reality and unlock my thoughts. It makes me feel free, although it is very intense and filled with raw emotions. This energy is what fuels my work," he says.
He's also impressed the critics. In 2008, Solomon was the youngest-ever artist to be invited to Upfest, the internationally renowned urban art festival held in Bristol.
His 'Artwear' collection – launched at Harvey Nichols in London in 2017 – boldly blurs the boundary between art and fashion in the tradition of Keith Haring, Jean-Michel Basquiat and Andy Warhol. He has also created bespoke pieces for important private collections as well as celebrity clients within the football, fashion and music industries.
"The interest and love people show for my work is what excites me and makes me happy", he says. "So I try to go out of my comfort zone and think of ways to engage with as many people as possible. Everyone from the global elite art scene to those new to the art world; I want my art to be enjoyable to all."
To see or purchase the art of Will Solomon and other exciting emerging artists, visit Red Eight's gallery at 35 The Royal Exchange, EC3V 3LR. For more information, see redeightgallery.com