In the world of whisky, few names carry the heft of Gordon & MacPhail's. What started as a small-town grocer shop in the Scottish Highlands is now the pre-eminent independent bottler of single malt Scotch.
Reassuringly, too, it is still in family hands. And, in terms of jobs, fourth-generation family member Stephen Rankin has hardly drawn the short straw. He is Gordon & MacPhail's Director of Prestige, a gig that surely can't be as glamorous as it sounds.
Rankin is part of the team who look after and promote the family's stocks of greatly aged and impossibly rare casks of spirit, including many from distilleries closed decades ago.
OK, so maybe it is pretty glamorous…
What is your first whisky memory?
My first whisky memories would have been as a boy; sitting on my father's knee about to say good-night and having a nose of an evening dram he was enjoying.
And as we are a whisky family, I naturally grew up around it. I actually remember joining my grandparents on a trade show trip to Italy when I was 12 and being introduced to these incredible people my family did business with. I remember seeing all these whiskies in the stores and bars with "Gordon & MacPhail, Elgin, Scotland" proudly stated on the bottles. Our name. Our whiskies.
You're Gordon & MacPhail's Director of Prestige and a fourth-generation member of the family which owns the business. Were you always bound to join the firm?
No. I actually became a quantity surveyor but, after a few years, increasingly thought about joining the family firm. At the time, we were looking how we could ensure that the business remained independent and family owned.
And at the time [around 2000], the growth of single malts really started to accelerate and, given our private stocks, we were probably better positioned than most to take advantage of it. So, I moved back to the Highlands and started working in the trade. I had always liked whisky but from that moment on, I was hooked.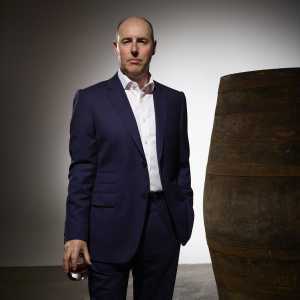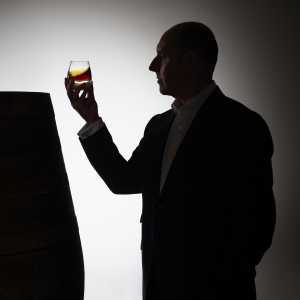 Now that so many more distilleries are releasing their single malts directly - as opposed to exclusively selling to blenders and independent bottlers - how relevant is the Gordon & MacPhail model of buying and bottling casks from those distilleries?
We have always worked to complement the distiller of the whiskies we bottle, not to compete. As our whiskies carry the Gordon & MacPhail name as well as that of the distiller, the quality of the liquid has to be there. Neither of us can afford to get that wrong.
And for more than 127 years, we have held firm on that. That's why drinkers turn to independent bottlers such as us. We have the freedom and the relationships in the trade to get our hands on liquid that others cannot and then bottle it only when we believe it is the right time to do so.
Gordon & MacPhail was among the first to lay down stocks of maturing whiskies at a range of distilleries in casks of its choosing. How important is the family's archive of old and rare casks of whiskies from distilleries all over Scotland?
Extremely; those stocks comprise some of the oldest whiskies in the world and many are quite literally the last of their kind.
Take the example of Milton Distillery in Speyside (known as Strathisla since 1951). We have just released a 1949 vintage under the Milton name; our last cask of that age from the distillery, and thus a 'unicorn' in the single malt world.
And it's worth remembering that, every time you release a cask of this age, you're a step closer to extinction for maturing stock from the 1940s and 1950s. And even the 1960s, actually. We really don't have much liquid left. Therefore, the pressure is on to make sure we hold firm and release each one at the right moment when the whisky is at its best.
What is the family's approach to selecting old and rare casks for bottling? How do you know when the whisky has reached that 'peak'?
Whisky from each distillery matures differently and works better in different wood types. We've been maturing and bottling spirit from over 100 of Scotland's distilleries for four generations so we have a real feel for what each of their casks are doing.
And given that it was my grandfather who really started ageing malts for decades - something which was virtually unheard of in a trade which focused on blending young whiskies - we have had a fair amount of time to learn about what whisky does when left to age for considerably longer than usual.
As those casks age, we constantly check on them and see how they are faring. We know where each cask should be flavour wise at any given point and it is this ongoing assessment that allows us to pinpoint when the moment is right to release each whisky.
The results are releases such as whiskies like our 80 year old Glenlivet, which received phenomenal acclaim, and amazement that something so old could taste so vibrant and fresh. And that's the proof that what we do works; that paying attention to every single cask is why we're trusted to do right by these unspeakably rare whiskies.
When your family purchased Benromach Distillery in 1993, Gordon & MacPhail was able to distil its own whisky for the first time. Was it inevitable that the family would expand from bottling others' whiskies to distilling its own?
It had been a dream of my great grandfather John, and grandfather George, for some time to own their own distillery. When George's children took over the firm, they realised that this was not just a dream but something that could actually make a lot of sense for us as a business.
We have always selected our own casks, had them filled, matured the spirit, bottled it, distributed it and retailed it. The missing element was distilling it, which we now do at Benromach.
And now you are building another; The Cairn Distillery on the banks of the River Spey is nearing completion. Compared to Benromach, which already had an established spirit style by the time you purchased it, how will the approach to distillation at the Cairn vary?
With Benromach, we inherited a traditional Speyside style of whisky-making. Lightly peated Scottish barley is sourced locally, ground into grist in a 120-year-old mill, fermented for several days to maximise flavour extract from the grain and distilled in a single pair of stills. The resulting liquid is then matured in old-school, earthen floored dunnage warehouses. It's about as traditional as you can get.
And at the Cairn, we don't want to create a second Benromach that would just compete with our own brand. Instead, we have built a complementary distillery whose spirit shall be of the same unwavering quality as Benromach, but made in an altogether different style.
For a start, it is unashamedly modern. In complete contrast to the Benromach approach, we're embracing new developments in distilling technology that allow us to make a wonderfully full-bodied, complex spirit of fantastic quality. That spirit will be true to the ways of days past but will also reflect that, this time, we have a blank canvas to play with.
Favourite all time bottling by Gordon & MacPhail?
Just when I think I have a definitive top five, we release another incredible whisky – such as the Private Collection Milton 1949 which whisky legend Charlie MacLean has just described as "as close to heaven as you will get!".
The Mr George Legacy 1953 Glen Grant is on the list, as is that 80 year old Glenlivet.
Can I get away with that as an answer? I'll just end up naming more and more if not!