The market for alternative assets has exploded in the last decade in particular, from collector cards to antiques, and sneakers to classic cars, but one asset class has emerged as a lead performer – fine wine.
According to Knight Frank's luxury investment index 2021, investment-grade wine has risen 13% in price in the first half of the year, making it frontrunner of all luxury investments including Scotch whisky and Hermès handbags.
London is the global centre of the fine wine investment industry, with strong connections to the most important trading markets in North America and Asia, and with critical access to European producers where the majority of fine wine is made.
Historically, the wines of Bordeaux have been the bedrock of the fine wine market, but as production excellence has spread so to have the ambitions and success of top producers from elsewhere. Burgundy has been a star performer over the past decade, the top domaines growing multiples in value, while to many people's surprise Champagne has grown significantly in value during the pandemic, up 37% in 2021 alone.
Like gold, wine can be an exceptional store of value and an effective hedge against inflation
More broadly the top Super Tuscans have been on collectors' radars for some years, Piedmont's time has arrived and the top reds from northern Spain have been exciting drinkers with the quality coming out of exceptional old vineyards.
Performance in the new world has been dominated by the top Cabernets from Napa, but Australian drinkers will not be surprised to know that Penfolds and Henschke are highly desired by global investors and are on the cusp of being joined by others in the coming years in what could be an exciting decade for Australia's finest names.
When market volatility is rising, or economic conditions point towards challenging times or fears of recession, savvy investors understand that fine wine's unique and varied attributes can offer remarkable capital preservation, real value growth and an intelligent way to diversify a portfolio away from more volatile assets. Time has shown that through both good times and bad, fine wine is always in demand with long-term returns strongly underpinned by regular, and ongoing consumption.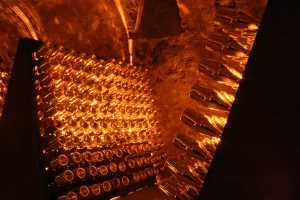 "The potential in wine investment lies in its ability to mimic other asset classes," says Justin Knock MW, Director of Wine at Oeno. "Like gold, wine can be an exceptional store of value and an effective hedge against inflation during market turbulence. But it can also resemble blue-chip real estate, with potential to double or triple in value over 10 or more years."
A leading innovator in the fine wine investment sector is London-based OenoFuture, a company with expertise in active portfolio management and with an impeccably credentialed wine sourcing team, headed up by Australian Master of Wine.
A novel feature of Oeno's offer is access to its extensive network of top restaurant and trade clients (OenoTrade) and luxury central London boutique (OenoHouse), which provide profitable liquidation pathways for investors during their investment lifecycle and offer wineries the opportunity to supply their best wines at their apex of maturity – services which other wine investment companies are unable to match.
To learn more about fine wine investment with OenoGroup, go to oenogroup.com