The London wine bar scene has undergone a staggering renaissance in recent years. Whether it's cult classic Noble Rot, natural wine bar The Laughing Heart, or fully fledged wine members' club 67 Pall Mall, there has never been a better time to fill your glass with something high quality in the environment of your choice.
Maybe renaissance is the wrong word, because the wine bars of old never looked like this. Back in the 1980s, the term was more of a crude synonym for a lounge bar where cheap chardonnay was poured to a background of soft jazz and crushed velvet. The 'wine' in wine bar was more a distinguishing factor from your local beer-focused pub than anything else.
Previously, the only place to really guarantee a high-quality bottle of wine was a fine-dining restaurant, usually of the French persuasion, with all of the frippery that experience entails. Nowadays, however, wine bars are cropping up from Wimbledon to Hackney each exalting wine for all of its ephemeral charm, with a strong supporting cast that starts with knowledgeable staff and sometimes ends with excellent food, or maybe taking something home from the attached bottle shop.
So spoilt for choice are we that when I tell you an exciting new wine bar has just opened up in the Square Mile, you might roll your eyes and ask whether we really need more choice in an arguably saturated market place. Let me tell you, though, you haven't seen anything quite like OenoHouse before.
First things first, the Oeno Group wasn't founded in the world of hospitality. Over the past few years, it has forged an impressive reputation for its investment services in the fine wine sector – sourcing a combination of incredibly scarce, world-famous, and highly investible bottles for its roster of discerning clientele.
Whether you're beginning your journey into the world of fine wine or have been quietly accruing your own collection over the years, Oeno has become the go-to name for those looking to turn their passion for wine into a tidy profit.
Oeno House is now the handsome face for this investment outfit – a further string to its bow. And, really, to call it a wine bar is in many ways doing it a disservice.
It's a place where City workers will be able to initially discover the extensive talents of Oeno's in-house experts. They'll have the option to take home a bottle from an extensive stock list of more than 700 labels, or enjoy their chosen wine in the charming surrounds of The Royal Exchange for a modest service charge.
There are few places in London, or anywhere for that matter, where one can enjoy something as iconic as a bottle of Domaine de la Romanée-Conti, Henri Jayer, or Penfolds Grange – let alone without paying the three- sometimes four-times retail markup of a fine-dining restaurant. But that's exactly what OenoHouse facilitates.
Shelves stacked with some of the most iconic and important bottles on the planet reminds me of a visit to the Bodleian Library
Yes, that means some bottles extend dizzyingly high into the thousands – a Methuselah of the 1995 vintage of Boërl & Kroff champagne? That'll be £28,000, please – but, then, Oeno House intends to fulfil a specific niche on the broad spectrum of London's wine scene.
Oeno's wine team has built a staggering wine list that includes both blue-chip wines and more accessible bottles that offer exceptional value for money – wines that you simply can't find anywhere else in some cases, or perhaps names that aren't yet famous but damn-sure will be in a few years time. The hope is that Oeno House will become a hub for oenophiles in the City to meet and share their love of wine and, hey, maybe look into investing in a few cases for the future.
Better still, current clients of Oeno will have the option of enjoying their investment in these luxurious surroundings. Give Oeno 24-hours notice, and they'll pull a bottle or two of your own wine from storage, and have it ready for you to enjoy with friends or business associates in its ten-person tasting room. It puts a whole new spin on 'drinking the profits'.
Wandering through this modern temple of wine is quite a surreal experience. Shelves stacked with some of the most iconic and important bottles on the planet reminds me of a visit to the Bodleian Library at the University of Oxford – without the dust and mahogany.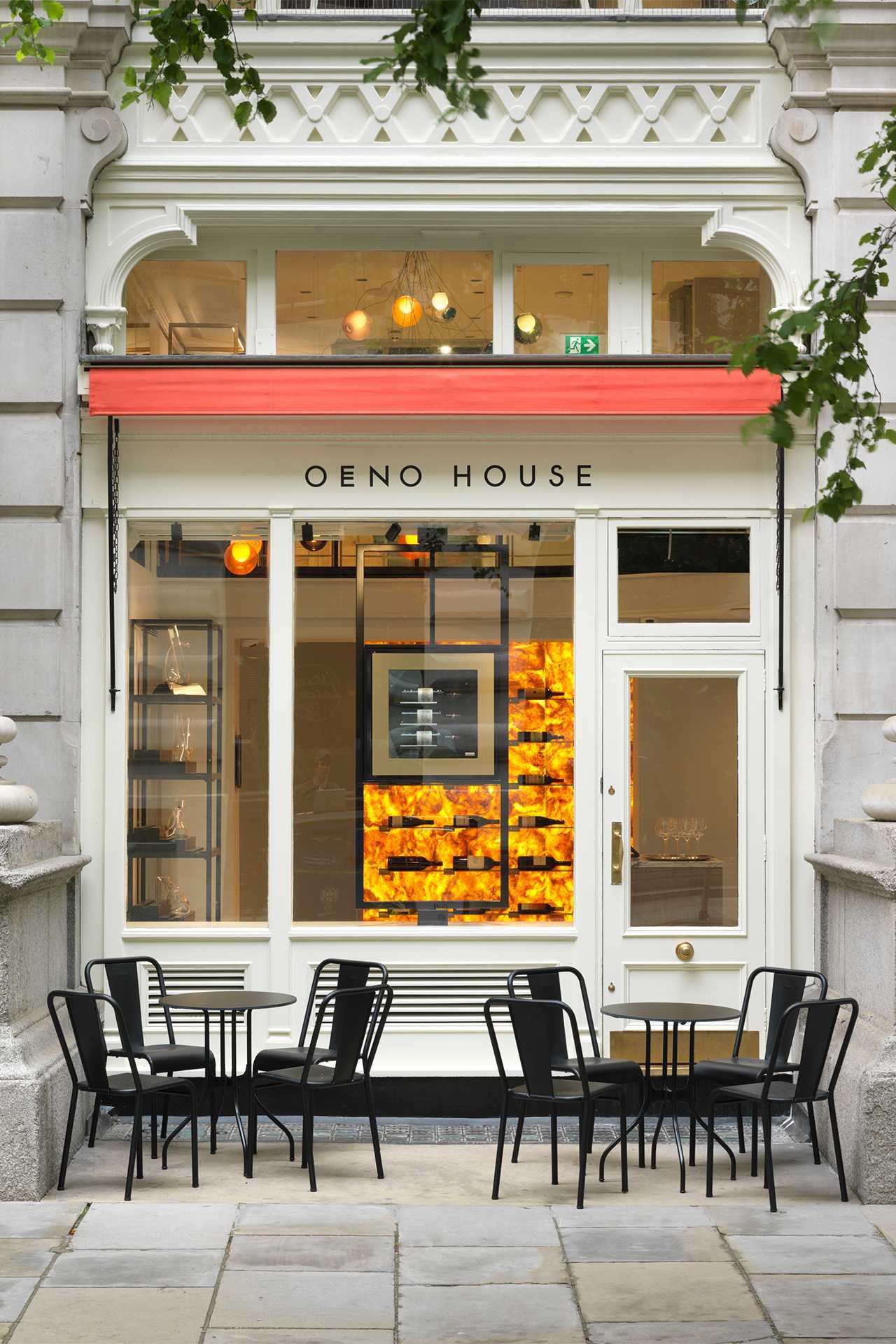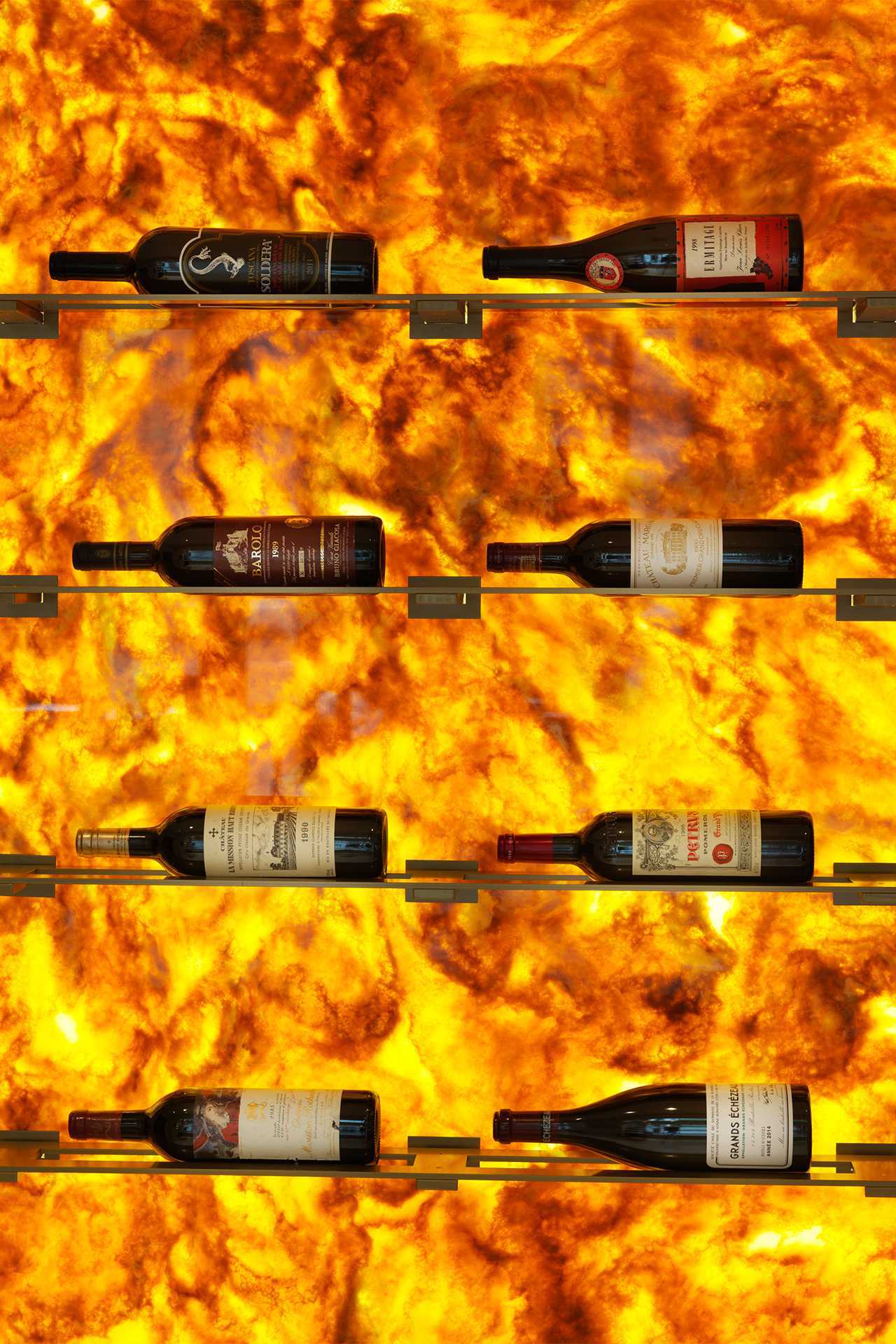 Funnily enough, though, there are few airs and graces to Oeno House. Led by general manager and wine tour de force Luisa Martinello, perhaps best known for an eight-year stint at Harrods' wine and spirits department, the staff are incredibly welcome to all comers regardless of knowledge.
With plans to extend to Miami in 2022, and further venues slated for Venice and St Moritz in the future, you might be hearing more from Oeno House in the years to come. For now, though, London is blessed with one of the most unique wine bars in the world. We'll drink to that.
Oeno House is open to the public Monday-Friday 11am-11pm. Cheese and charcuterie platters are available, as well as private bookings of the ten-person tasting room. For more information, see oenogroup.com