They say that money talks and wealth whispers. If that is true, then these men are barely audible. 
Here you will find the richest of the richest. Billionaires whose fortune would cause Scrooge McDuck to lose his feathers and Bruce Wayne crap the batsuit.  
Some made their money in tech. Some in e-commerce. Some played the stocks and hit the jackpot, time and time again. 
Regardless of their methods, the results are undeniable – these are the world's richest men, the very top of the most gaudy Christmas tree you can imagine.  
Read on to discover who has made the cut. 
The world's richest men
1) Bernard Arnault – Net Worth: £161.6bn ($191.5bn)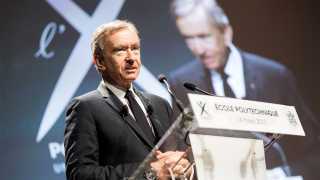 Who is Bernard Arnault?
Bernard Arnault is a French businessman who has been Chairman and CEO of LVMH Moët Hennessy Louis Vuitton since 1989. LVMH is the world's largest luxury goods company and is a collection of 75 fashion and cosmetic brands, including Loewe, Louis Vuitton and Fendi.
How rich is Bernard Arnault?
As of January 2023, Bernard Arnault's wealth is at an estimated £161.6bn , and it continues to increase. Ten years ago, Arnault's value was an estimated £24.4bn, and has grown after investing in hospitality group Belmond. In 2021, LVMH acquired Tiffany & Co for £13.33B.
How did Bernard Arnault get rich?
After his father made money in construction, Arnault started ascending the ladder of wealth even further by purchasing Chrstian Dior in 1985 for £12.66M. Arnault created the group of luxury brands LVMH in 1987 and at the end of 2021 it was worth an estimated £277.3bn.
2) Elon Musk - Net Worth: £116.7bn ($138.4bn)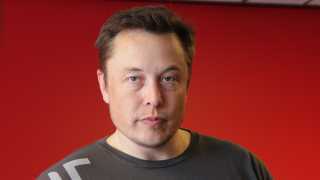 Who is Elon Musk?
The most discussed (and controversial) person on this list, Elon Musk used to be the richest man in the world, with an estimated value of £228.9bn. South African-born Musk is the chief executive of Tesla and recently took over Twitter. He is also known for his marriage to singer Grimes and his relationship with actor Amber Heard.
How rich is Elon Musk?
As of January 2023, Elon Musk's wealth is at an estimated £116.77bn. Musk lost about £77.62bn in worth after purchasing Twitter, and Tesla also lost over £590bn in market capitalisation.
How did Elon Musk get rich?
Musk comes from an affluent family, but has a physics and business degree to his name. He set up online business directory Zip2 with his brother in 1995 and received £18.56mn for its sale. Musk helped set up PayPal, co-founded SpaceX in March 2002, and invested in Tesla at a very early stage.
3) Gautam Adani - Net Worth: £104.6bn ($124.1bn)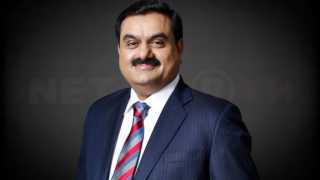 Who is Gautam Adani?
Gautam Adani is the chairman and founder of Adani Group, a multinational conglomerate involved in port development and operations in India. He is known for being the richest person in Asia.
How rich is Gautam Adani?
As of January 2023, Gautam Adani's wealth is at an estimated £104.6bn. His estimated wealth grew from £2.6bn in 2013 to £104.6bn this year. Adani controls India's largest port, Mundra Port, and is India's biggest airport operator. He hopes to be the world's largest producer of green energy and is looking to invest up to £59.1bn on renewable energy.
How did Gautam Adani get rich?
Adani started his journey to becoming the world's third richest man as a diamond sorter in Mumbai in the late 1970s. The Adani group started in 1988 as a commodity trading business that then expanded into infrastructure, energy and utilities. He continues to expand the Adani group by investing in airports, digital services and healthcare.
4) Warren Buffett - Net Worth: £91.6bn ($108.7bn)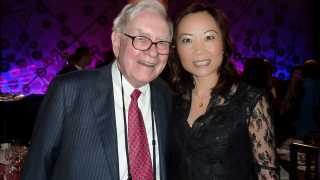 Who is Warren Buffett?
Warren Buffett is the CEO of Berkshire Hathaway and is one of the most successful investors ever. Warren Buffett has promised to donate over 99% of his wealth, and so far has given £40.4bn to charity.
How rich is Warren Buffett?
As of January 2023, Warren Buffett is worth £91.6bn. Berkshire Hathway employs over 372,000 people and owns numerous companies including Dairy Queen, Duracell and insurer Geico.
How did Warren Buffett get rich?
Warren made his fortune investing from a young age. He has a track record of finding valuable companies at fair market valuations and later selling them at a higher value.
5) Jeff Bezos - Net worth: £89.64bn ($106.4bn)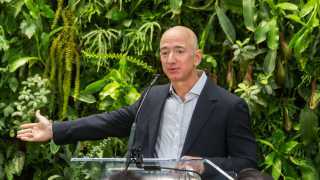 Who is Jeff Bezos?
Jeff Bezos is the chairman and founder of Amazon. He founded the e-commerce giant in 1994, but stepped down as CEO to become executive chairman in 2021. Bezos also owns The Washington Post and aerospace company Blue Origin.
How rich is Jeff Bezos?
As of January 2023, Jeff Bezos is worth £89.64bn . Bezos was worth £21.2 bn in 2013 and became the wealthiest person in the world in 2018. In an interview with CNN in 2022, Bezos said he plans to give away the majority of his wealth.
How did Jeff Bezos get rich?
Bezos made his fortune by founding e-commerce giant Amazon in 1994. Amazon started selling only books but began to rapidly expand its operations as the business grew and became more successful. In 2019, Amazon eclipsed Microsoft to become the world's most valuable listed company.