The old adage 'dress for the job you want, not the one you have' used to be a fairly simple principle to follow. Upgrade your suit, buff your brogues, and buy a new pair of braces. Job done. But times – and styles – have of course changed.
According to a study by Harvard Business School, casually dressed people tend to appear more confident. You can go too far – Zuckerberg's faded grey T-shirts are the exception not the rule.
On the flip side, if you turn up to work in a three-piece, tie clip and pocket square, there's definitely an increased chance of being asked by a colleague what time you're due in court.
The City's smart-casual landscape can be a minefield to navigate – especially when you throw suits into the equation. To help, we've looked to BOSS's new collection for five ways to mix up your workwear wardrobe.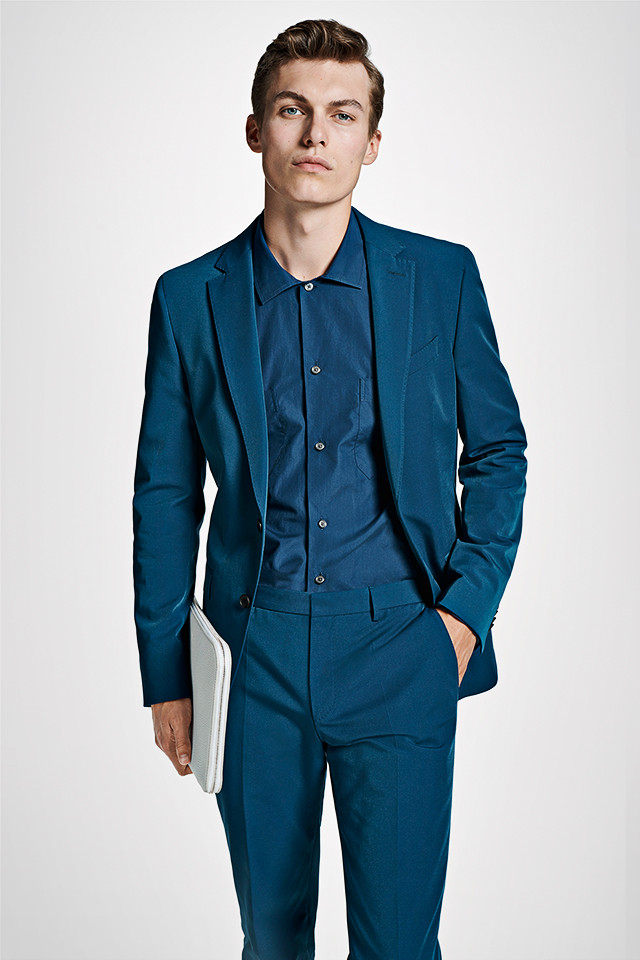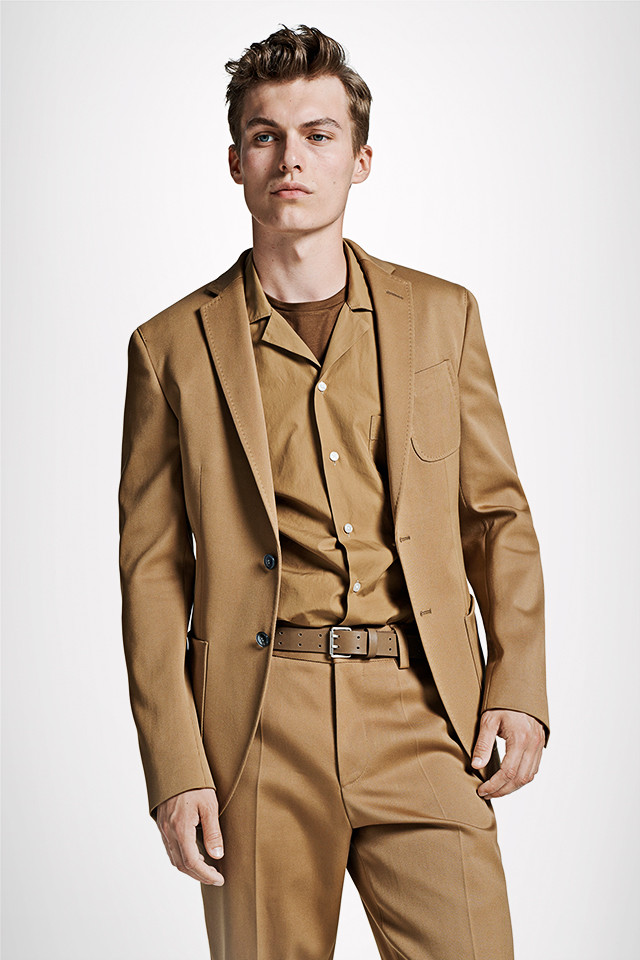 Step 1: Bright idea
Remember: navy isn't the only blue. Opt for a lighter hue to add some more life to your look. This petrol blue is the ideal transition suit – as at home in the boardroom as the bar after work.
Step 2: Stick Your Neck Out
Lose the starched collars, and go for a more relaxed neckline for a more casual look. There's a mandarin; a notch lapel; or indeed the classic T-shirt.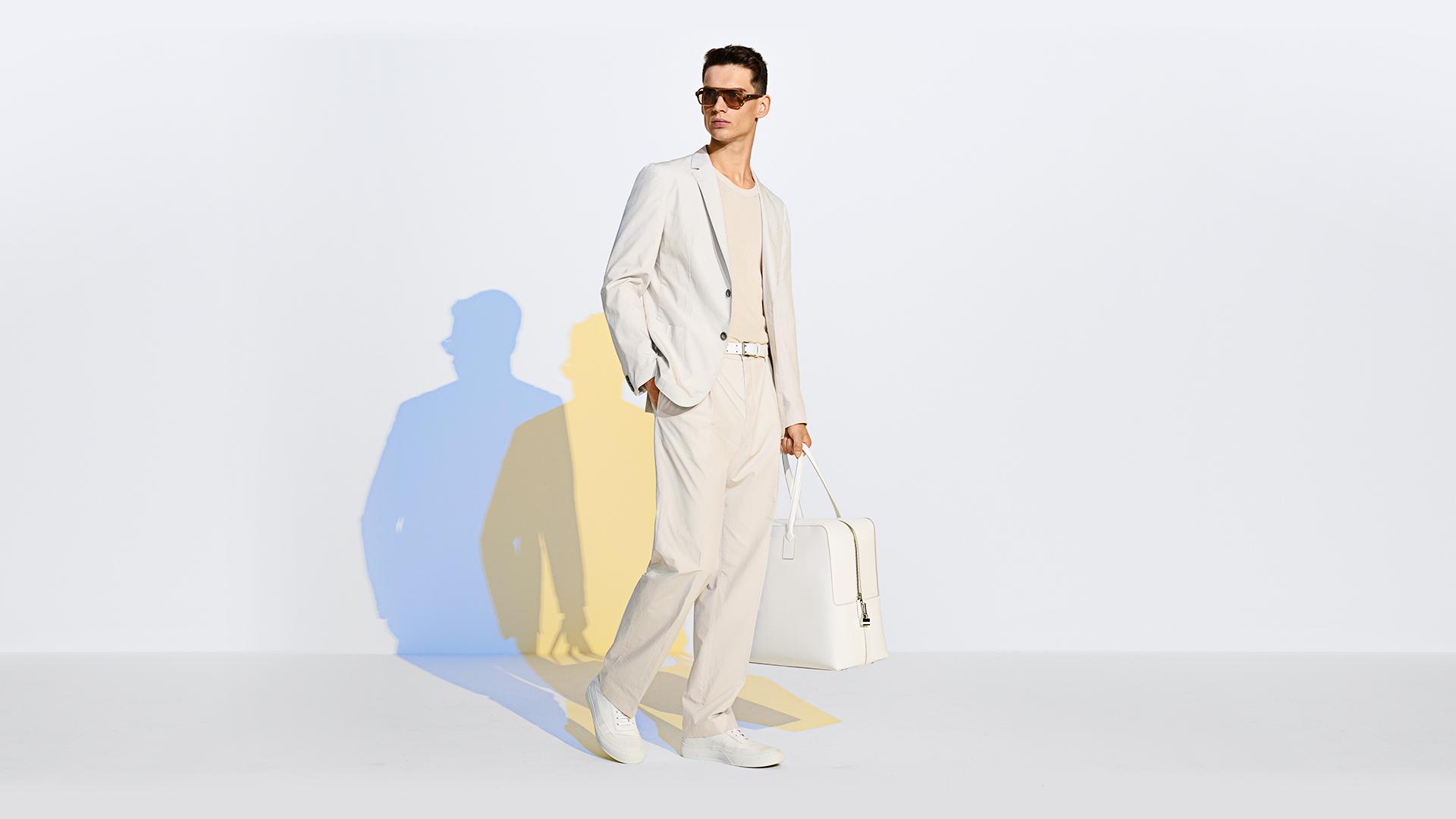 Step 3: Loosen up
Try experimenting with a wider leg trouser. This conveys a contemporary look and will remain professional as long as the blazer is also a lighter and looser fit.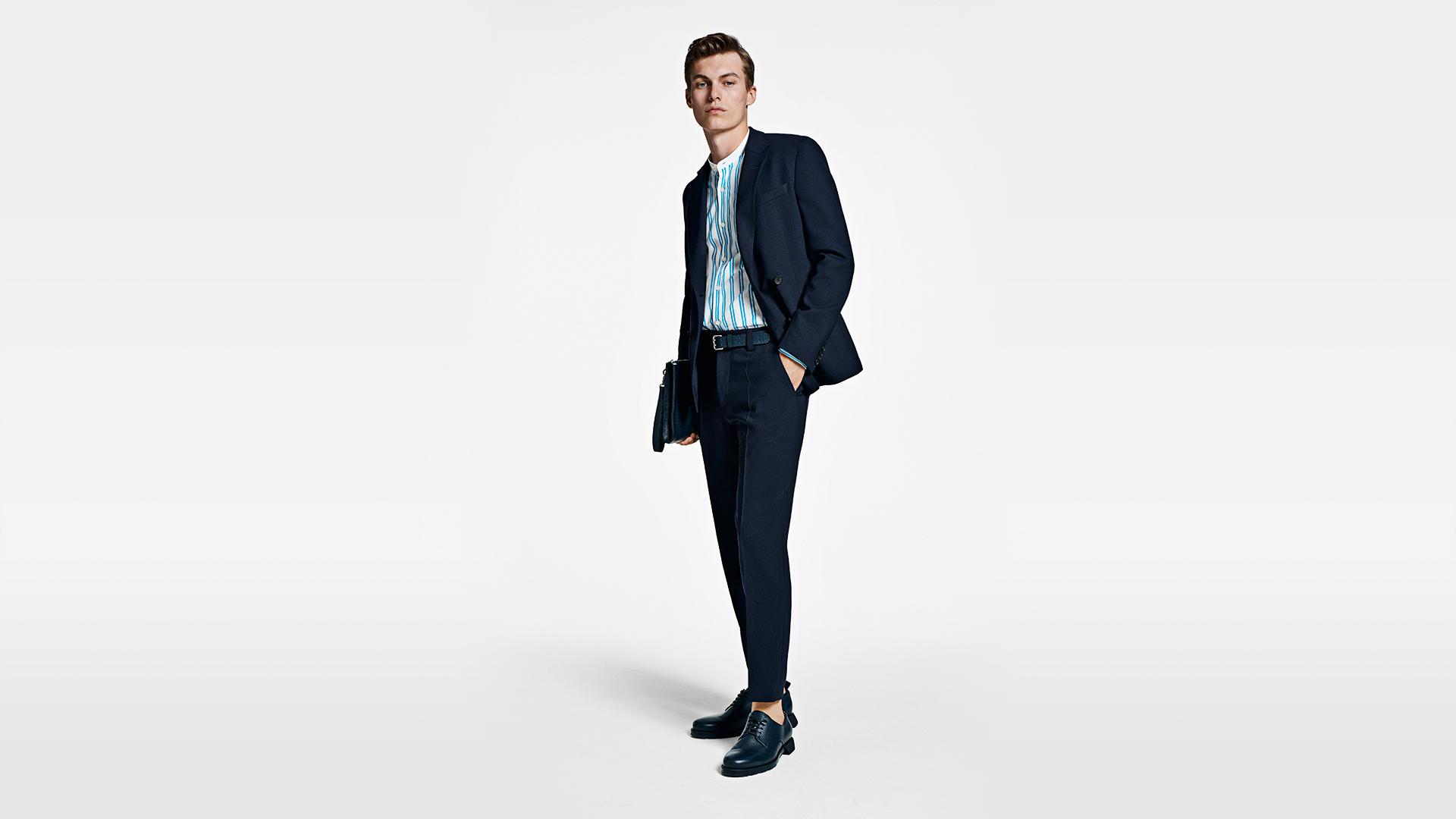 Step 4: Socks off
A small but important detail: in spring and summer, feel free to leave your socks in the drawer from time to time. If you are going for this look, the ideal trouser length ends just above the ankle. And make sure there aren't any trainer socks peeking out.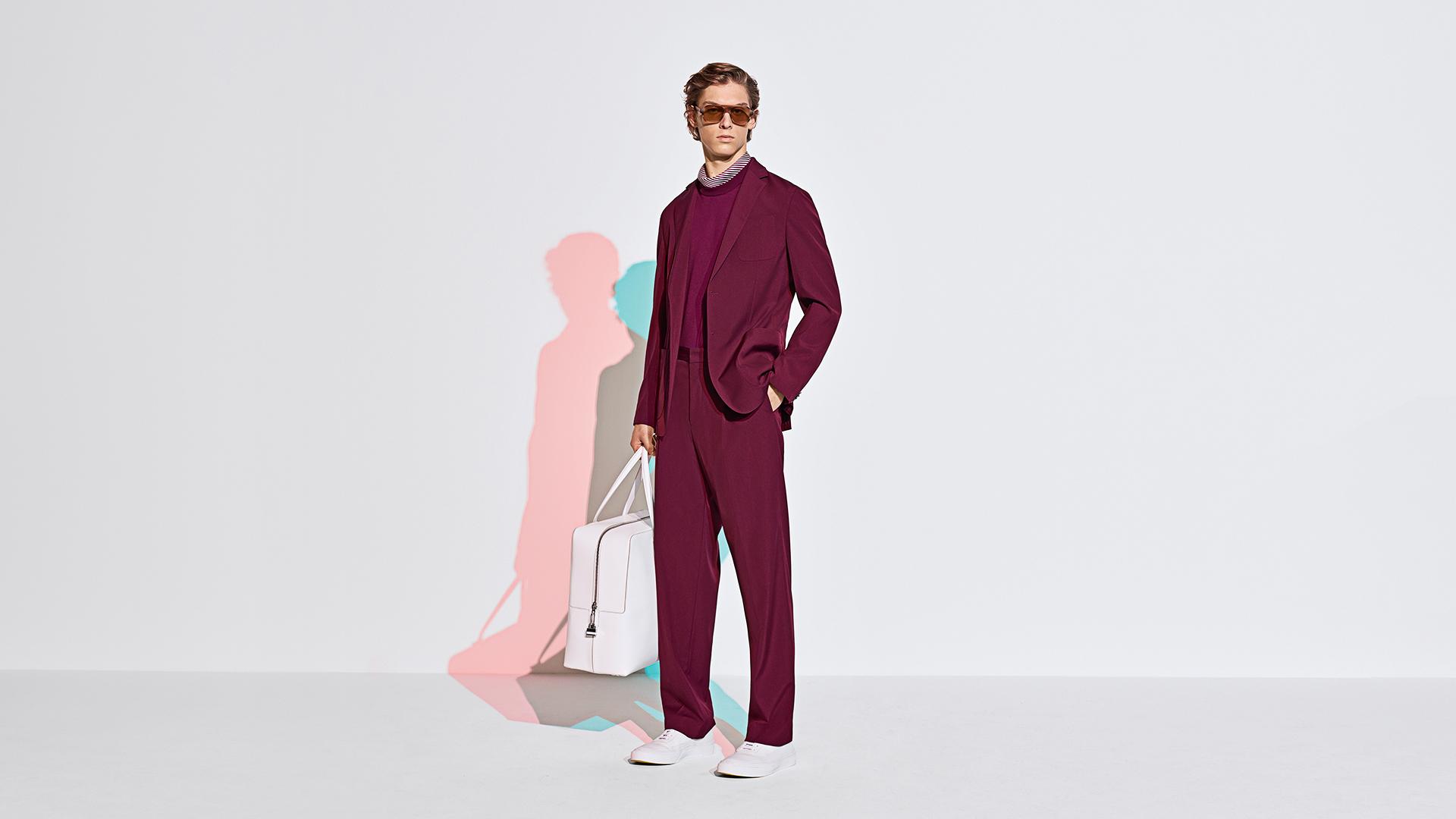 Step 5: Cool your heels
When wearing a suit with trainers, the more timeless the shoe design, the easier it is to blend them into your wardrobe. Clean, minimalist sneakers exude understated cool. For a pared-back look, restrict your colour palette to neutral shades like white, black, brown or navy.
All items featured available from boss.com
See more in store at BOSS, 18-19 Eldon St, London EC2M 7LA