After six years in London working on Bond Street as the Sales Director for a prominent British Luxury brand, I was approached to take over as Managing Director of Joshua Ellis.
I had recently relocated back to my native Yorkshire with my family, and I knew the brand (as do most within the British Textile Industry).
They had a good reputation in the textile industry for quality, but what I didn't fully understand was the incredible history of the business, the broad range of products it produces and how they have been an integral part of their community for so long.
As a salesman at heart, my mind was made up. They made beautiful products, they made them in the UK, and they had been doing so for 250 years. The marketing story wrote itself.
The history of textile manufacturing in the UK is long and celebrated, but when I tell people what I do I am often met with surprise, confusion and sometimes, delight to hear that we still manufacture textiles in the UK.
The industry is much bigger than many people think with more than 4,200 businesses producing nearly £6bn of materials and employing in excess of 64,000 people.
It is also clear that in many cases the perception of the industry is one of the Victorian 'dark satanic mills', which is also something the industry needs to rectify.
We alone have invested over £1m in the last five years on new machinery and technology to improve our production efficiency and output. But we remain very 'niche' compared to our competition in Italy and China and as a result our production costs are relatively high.
We therefore work very hard to ensure our quality, delivery and customer service are truly world class to make up for the premium prices we need to ask for.
Our customer base is a who's who of the global luxury industry. Pre-Covid, I would take great pride in walking down Bond Street or Madison Avenue and pick out the brands that we supply with fabrics or accessories, but the nature of the industry is that it is fickle and every season you are competing with dozens of other textile mills from around the world for budget.
The industry is much bigger than many people think with more than 4,200 businesses employing in excess of 64,000 people
For many years, Joshua Ellis had one programme with a large Italian luxury group which accounted for at least a third of all sales. Then with a change of creative director the whole programme was dropped.
No fault of ours but simply because the new person at the helm wanted to take the brand in a different direction. This is not uncommon at all, but it did show us the urgent need to diversify.
Our product mix moved quickly from 90% fabrics, 10% accessories in 2016 to 50/50 by 2019 and turnover nearly doubled in that time.
We launched an annual Spring scarf collection, a home accessory offer and in 2018 we opened our e-commerce store which now accounts for 10% of turnover.
Our Joshua Ellis branded product is the fastest growing sector in the business and now accounts for 30% of sales up from 15% in 2017.
This is particularly strong in Far Eastern markets such as Japan where there is still a strong demand for high-quality British-made goods.
Natural fibres such as cashmere and wool are beautiful, sustainable, ecological and create the most incredible fabrics, but they can behave and react differently for no discernible reason so quality control is of the upmost importance, particularly with the level of customer we are working with.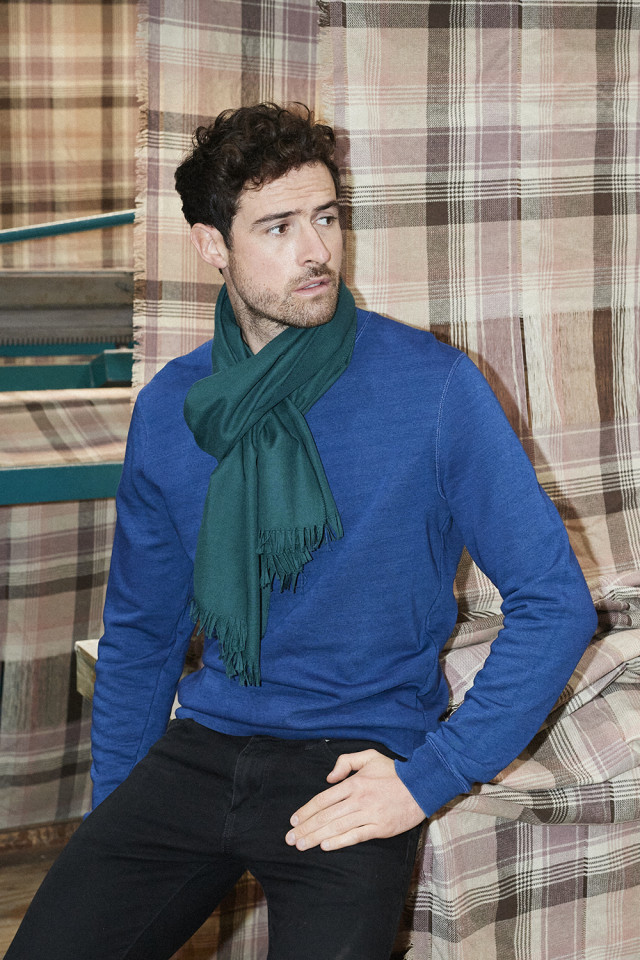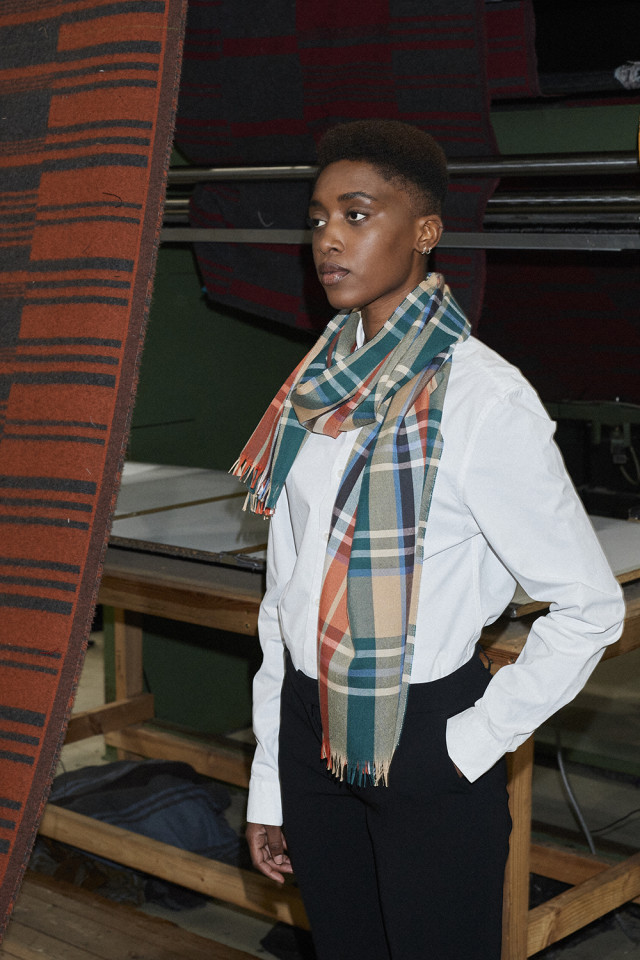 One of my quickest learning curves when I joined the business was understanding the various issues that are thrown up in production and implementation processes to improve the continuity of production.
I learn from our production team every day and we are constantly striving to innovate new products and improve the quality and consistency of existing ones.
When I joined, I was also amazed by the fact that the average time of people working in the mill was more than 40 years. This is a wonderful thought and testament to the previous owners and management teams that have cultivated such a strong team ethic but also clear that in time we would need to breath new life into the team.
We have committed on average to three new apprentices per year and we work with the Textile Centre of Excellence in Huddersfield to ensure that, along with on-the-job training, these young people receive a well-rounded overview of the business as well as qualifications that they can use for their future careers (hopefully at Joshua Ellis) but elsewhere as well.
The global luxury market is shifting quickly, and the current pandemic has accelerated a lot of trends that were already under way.
Sustainability and environmental credentials are now of paramount importance so as a vertical mill (as in we buy our cashmere fibre at source and control every aspect of production) we are already well placed to service our customers on this basis.
As an early member of the Sustainable Fibre Alliance, we are working towards a fully traceable and sustainable cashmere supply chain within the next few years.
While the industry evolves quickly the one thing that doesn't really change is the hard work and dedication of our team to their craft and we are immensely proud that the products we make here in our corner of West Yorkshire are shown on catwalks and flagship stores around the world.
Only by maintaining the highest levels of quality and production can we continue to build on the recent success of the business and ensure the company's survival for another 250 years.
For more information, see joshuaellis.com