"It is strange, but as I've grown older I find that I'm wearing more and more monochrome," says Kenzo Takada.
"Sometimes there's a touch more colour for me in the summer, but essentially I'm all black and grey and I don't know why. Maybe," he laughs, "it's that unspoken rule, you know, that Japanese designers all have to wear black…"
There is an irony to this, of course. Back in the 1970s it was Takada who brought a much-needed dose of colour and pattern to womenswear and menswear alike, when he moved from his native Japan to – if all had gone to plan – spend a brief sojourn amid the stuffy traditionalism of Parisian couture culture. The designer, who recently turned 80, still lives there today.
He's still designing too. Indeed, 20 years on from leaving the company he'd sold to LVMH a few years prior for a reported US$80.5m, he's back making clothes: a collection of costumes for a production of Madame Butterfly in Japan later this year.
Recent years have seen him design furniture lines for the French manufacturer Roche Bobois – notably a reworking of its Mah Jong Sofa – and create fragrances for Avon. He has a homewares collection in the pipeline too. This said, he doesn't much miss the clothing.
"When I left the group [LVMH] I thought I'd just go on holiday for ever," Takada chuckles. "But I soon found that I was itching to design something. I had to get back to work. I missed the excitement, the team relationships, and the creativity of course. When you're designing clothes for the public to wear you actually have to think very practically, much more so than the idea of fashion suggests. How will the garment fit? How will it wear? Designing costumes for opera [in contrast] is all about visual impact, but that's interesting in its own right – does it fit in with the set decoration? What's it like to move in?
"But it's hard work," he adds. "And the hard work is one reason why I'm curious about designing other things than just clothes now – because there's no backing away from fashion once you're in it. You have to be there working on it every single day, all the time. The pace is much slower when you're designing some furniture. You're not having to think about 'the season' all the time. And that's how I like it now."
Perhaps this shows in his face – Takada looks at least a decade younger than he is, which he puts down to yoga and, well, working less. Perhaps this is simply a recognition that he's done enough. After all, Kenzo Takada didn't just introduce the vibrancy of the full spectrum to an otherwise rather dominant sobriety in fashion.
He also opened the way to the west for other Japanese designers. Once Takada's label had become hot property for the cool crowd, with the likes of Jerry Hall and Grace Jones clamouring to be his muses, western fashion houses started to look to the east in their hiring. The likes of Issey Miyake and Yohji Yamamoto would also subsequently find a footing in Europe.
I'm proud that maybe I brought something worthwhile to the world – a touch of joie de vivre, a bit of a change
Takada's company was also the first to launch a collaboration with a high-street retailer, The Limited, a move that was considered so controversial at the time that a number of his high-end stockists refused to re-order from him. It was Takada who also brought in the then radical idea of allowing people to buy direct from a catwalk show, even if, he says, the idea was driven more by the need for cash flow than any attempt to overturn the system. Above all – at least in terms of lasting impact – Takada drove affordability in 'designer' clothing.
"If I made one major contribution to fashion it was helping to bring some accessibility to it. What I did wasn't exactly basic but it wasn't couture either, and this was at a time when French fashion at least was really all about couture. It created a new market in a way. At the time you don't really realise that what you're doing might be in some way new, because everything is going so fast. That said, I consider myself really lucky because it was exactly the right time for what I happened to do."
That modesty also belies the battles he fought to make it as he did – such that it's no surprise kicking back is a temptation. He started out by going against the wishes of his father to attend the Bunka Fashion School in Tokyo shortly after it first began to accept male students. "Now I look back, applying for a place there felt like a brave thing to do," Takada recalls. "Men just weren't accepted in the fashion world [in Japan] back when I applied to the college and so there were no real jobs [for men] either."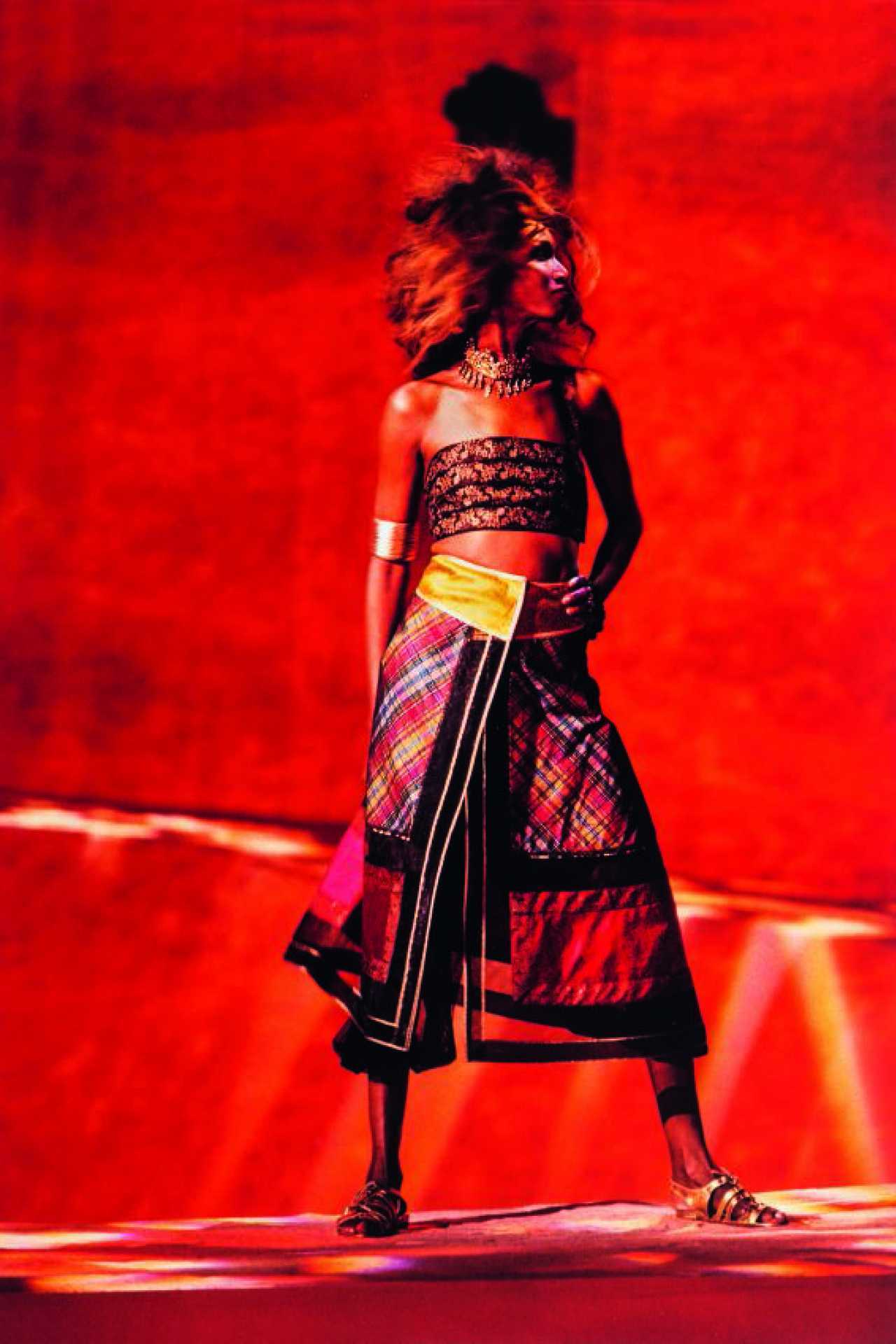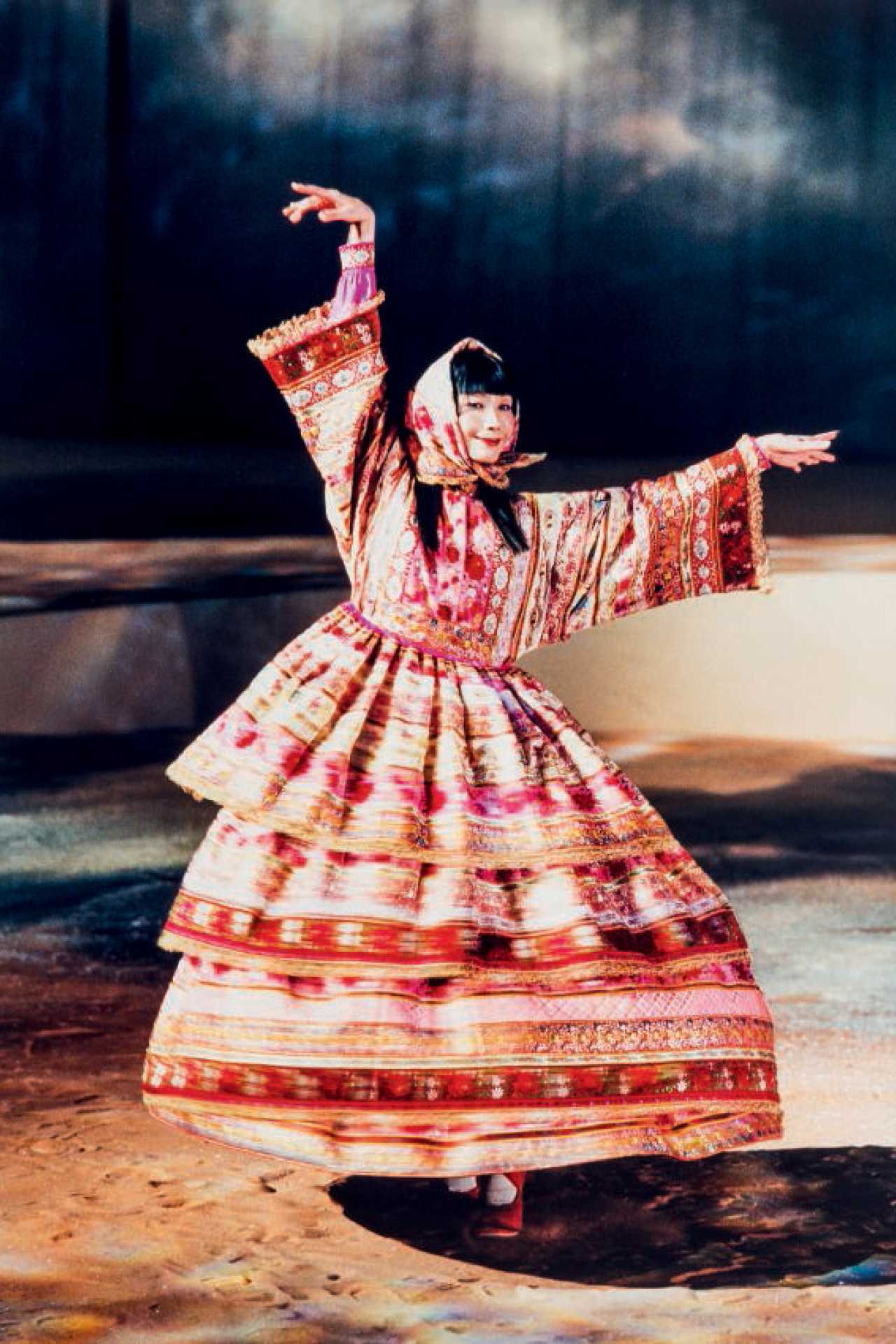 On his graduation in 1964, Takada decided to visit Paris – but, lacking the funds to fly, ended up taking a boat, a journey of several months that at least included what would prove inspirational stop-offs in Asia, India and Africa. The long way round, you could say.
"It was really a dream for me to go to Paris. There was the Nouvelle Vague and Paris was in all the movies I watched. It was 60 years ago but I still remember arriving at the Gare du Nord and thinking 'my god, I've made a big mistake here'. Everything was so dark and dirty.
It was only when I got to see Notre Dame illuminated that I changed my mind. "But I never really hoped to work in fashion in Paris – because I kept being told that it would be impossible for a Japanese person to do so," Takada adds. "At the time Japan had the same image that, say, China had ten years ago – and that wasn't a good image. There was this sense that nobody from Japan could be competent. So I thought I'd just be there for five or six months – that was before I found I could make a living as an illustrator."
He sketched with his distinctive style for a number of the major Parisian couture houses and some of the big hitter fashion magazines of the time. Indeed, had he followed that line Takada might be better known today as an illustrator rather than as a fashion designer. A new monograph of his life's work, recently published, comprises not the usual catwalk shots, but hundreds of his sketches. "I do need some kind of creative outlet. And I love sketching – at least when it works. Some days it just doesn't come," says Takada. "When you sketch there's a really physical aspect to the process, of course, and it's where the ideas are generated, but it's also the start of the process of seeing lines on a piece of paper manifested in actual clothing. And that's really the greatest feeling – seeing someone in the street wearing something that has started out as your sketch. I love to paint too. I did try to play the piano. Or at least I did try to play the piano a few times…"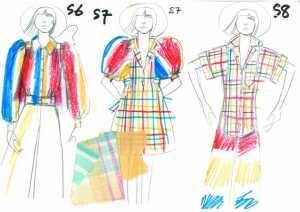 But whether letting the felt tip flow or tinkling the ivories, it was fashion design that took hold with Takada – albeit constrained by a limited budget. Without the contacts, let alone the money, to get hold of quality textiles, Takada would pick up whatever affordable cloths he could find at Parisian flea markets, and also imported more traditional, affordable and often highly patterned Japanese fabrics. It made for a mix of a European sensibility with Japanese cuts –
a clash of the orient and the occident that was at the time a totally new kind of fusion.
"[In fact] that [mixing up of cultures and cloths] ended up having a big impact, because it helped me define a style for myself," he says. "Looking back I think it was also because I was looking for some kind of identity as an outsider that I wanted to bring something very Japanese into it all."
It's strange that, even though I'm Japanese, I think most people think of me as a French designer
Perhaps too French for some. When Takada opened his first store, it and his label was called Jungle Jap. It was a name meant to invoke both the exoticism of Takada's clothes and, tongue in cheek, to underscore the heritage of a designer who'd been told he'd never make it in Paris. 'Jap' might not have had negative connotations in France, but in 1972 Japanese protestors hoisted their placards outside Macy's in New York, where Takada had just staged a fashion show. He heard their arguments and soon after changed the label's name to Kenzo.
It's a label that's still going strong too, now designed by Opening Ceremony's Caroline Lim and Humberto Leon. For two decades Takada has looked on from afar as his baby has both grown and changed. "Who knows what would have happened if I hadn't have sold up when I did, but things were getting political, I'd lost friends, including my partner, and the time felt right. [The company] might have got much bigger, or, of course, it might have crashed – it's hard to say," he says. "And, yes, it was awkward in the beginning, seeing all of these clothes carrying my name but which I hadn't designed. But, you know, I got used to it."