Sam Way is a good looking bloke, isn't he?
Don't you fancy looking a bit like that? And having a decent voice too? Yeah, and us...
While not even Square Mile can promise a way to transform cheeks from chub to chisel, we can ask these people to lay down their wardrobes, because money can buy a bit of happiness (plus even this demi-god has managed to put a peanut up his nose, not an expression we ever thought we'd coin).
I'd grab your notepad, Sam shares some life-and-style tips below.
What watch do you wear on a day-today basis?
Raymond Veil just brought out its latest artist inspired limited-edition timepiece. It's a watch of real character and charm in black and gold, drawing influence from the Beatles' lifetime making music. Let it be indeed.
Are there any items that you are particularly hankering after at the moment?
I've been pining for a high quality projector and audio set up recently after getting rid of my TV two years ago. Movie night on a laptop just ain't the same, and I used to hate how that black space on the wall just seemed to draw the eye in my small flat.
What are your current favourite items of clothing or accessories?
Living in American Vintage right now, and obsessed with the new stuff coming out from Maharishi. I have this one oversized all over embroidered bomber jacket from them and I've been basically living in it.
When you go on holiday, what items do you have to take with you and why?
I always take a notepad, a good book and relish the time to be alone and decompress. I've done so much of my most creative, reflective writing on a plane; I guess long distance flights challenge you like that. There literally isn't anywhere else to go. Next up on the list is Japan....
I hospitalised myself from shoving shelled peanuts up my own nose
If you had all the money you needed, what would you buy and why?
I'd buy a big farmhouse and some land in the country, make an incredible music studio and invite some of my community to live, stay, create, collaborate together as often as they liked.
It would have to be close to the water, as we'd be wild swimming as often as we could. We'd be one big family, sharing stories, creating, and living as best we could in tune with a slower, more natural pace of life. Ha!
Sounds like the direct opposite of the life: I have in a tiny flat on the music hustle in London... Come back to me in three years – maybe I'll make it come true.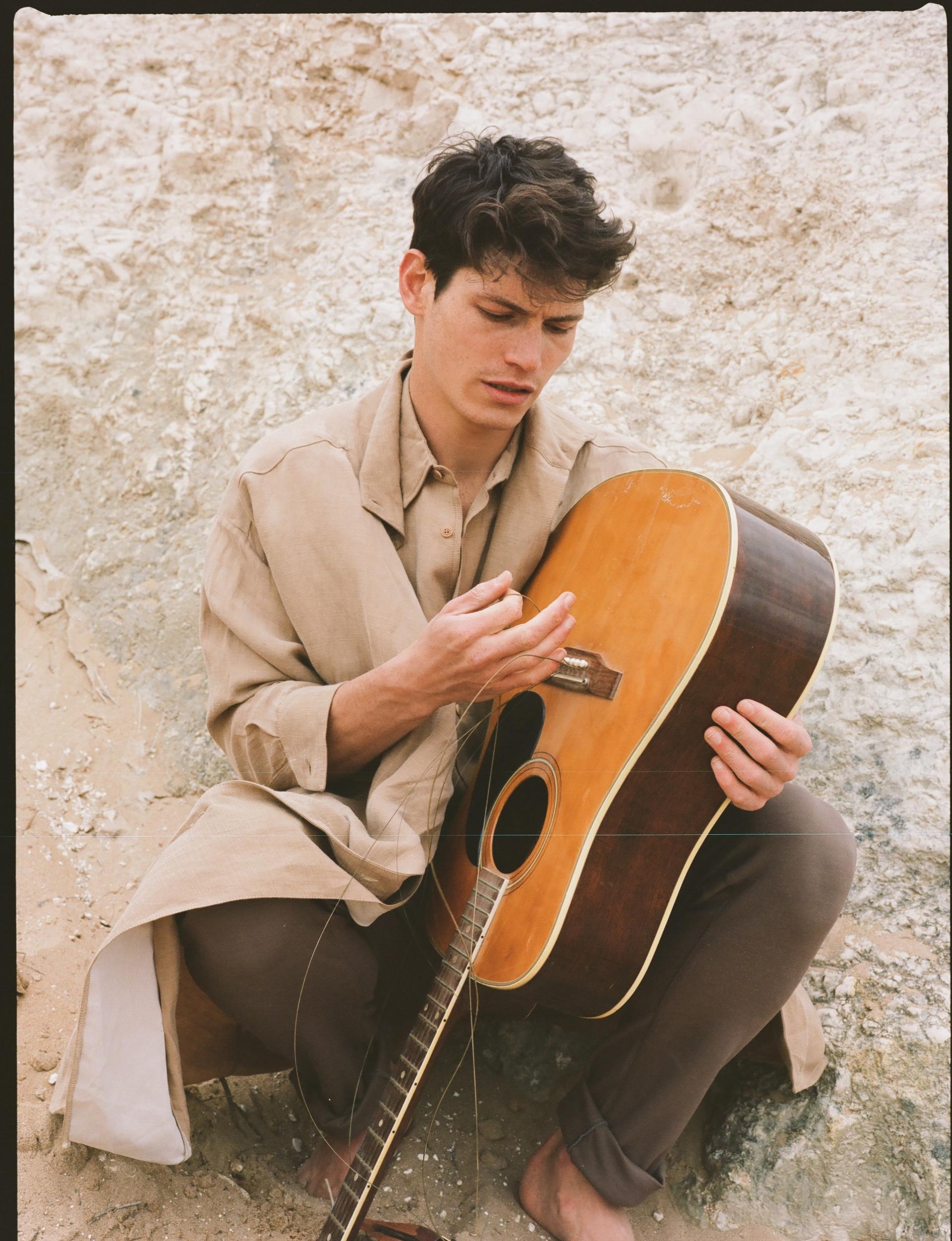 Is there an item you thew away – or you lost – that now you really miss?
I actually hospitalised myself from shoving shelled peanuts up my own nose waiting for Mum to finish her visit to Grandma – oh gawd!
'The past is a dream for us to learn from,' said somebody once, and I kinda liked that and want to echo it here.
Generally I try not to think of what has been lost in life to the past, but sometimes I enjoy remembering it and writing that down as a way of reconnecting with it. Reading back what you've written years later is a fascinating thing.
One month I want to commit to playing live every single night
Is there a place or experience in London that you're interested in that you haven't had a chance to enjoy yet?
One month I want to just commit to playing live, busking, or playing shows and open mics every single night. It would be a real fun challenge that would take you all over London.
Then on the food front... On a chef's recommendation I really wanna head to The Ninth in Fitzrovia.
Collaboratively in music, I've always wanted to song-write and create with as many different individuals as possible, but if I had to choose a few... I'd love to jam with Nick Mulvey, support Fat Freddy's Drop, feature on a song by the Prodigy – RIP Keith – and go back to school and get a guitar lesson with Alan Gogoll.
What experiences do you most want to do before you die?
I actually wrote a whole song about this – have a watch on YouTube, it's a young, enthused, kinda-raw piece of work. One my earliest and way before my music developed and found a tendency towards melancholy.
The first four things on the list were:
Record an album.
Got lost in the Amazon.
Eat at The Fat Duck.
Dance till the sun comes up.
Looks like I'm a simple creature after all.