How to Survive Being Single?
Step one: be as handsome as Sebastian Zurita, the creator and star of the hit Amazon Prime series.
(Its Spanish title is 'Cómo Sobrevivir Soltero' if you want to sound smart.) 
The ten-episode comedy follows a fictional version of Sebastián, an up-and-coming Mexican actor who is unexpectedly thrown back into the dating world.
The real-life Zurita recently became the first face of a Calvin Klein Mexico campaign, and is the CEO of his production company Addiction House. 
We have no idea if he's single or not, but if he is, we're sure he's surviving. 
Life 
What upcoming project(s) are you most excited about?
Definitely "How To Survive Being Single" is one of the projects that's has me over the moon. It's coming out on June 26th worldwide on Amazon Prime.
We are extremely excited about this show, we think it has an amazing cross over potential to any language, especially now that it feels like people are open to watching shows from different countries.
The show takes a look at the hardships of dating life and how a group highly motivated, yet really stupid people face relationships.
Trust me everyone has a story like this. We can't wait for the entire world to see it. 
What is your proudest professional accomplishment?
I have taught myself to enjoy every little moment in my career. It's hard because you are always striving for something else once you achieve what you have.
I do believe that " How to Survive Being Single" is one of my top accomplishments, it's the first scripted Spanish comedy to have a Worldwide release as an Amazon Original and my brother and I created, produced, directed and acted on it. So I pinch myself every time I say this out loud.
As an actor winning the "La Diosa de Plata" (Silver Goddess) award was also an amazing experience.
If you could change one thing about your career, what would it be?
Tough question – I mean I've been pretty lucky even with the hardships that I have faced in my career. I believe a good career is made out of having to say "no" to some of the things you are offered.
Maybe more than changing something, I would say I have learned to enjoy each process.
"Enjoy the little victories," as my mom would say – I've been working on that ever since.
What do you hope to achieve that you haven't yet?
World domination? I see my career and it's far from what it think it should be. I'm always looking for the next project, the next big thing in a sense.
I would love to have a continuous career not only in Latin America but also in bigger projects around the world. I'd love to create shows and films that have massive budgets and be able to work with the best of each field and hopefully innovate.
I think you have to be happy with your achievements but never complacent.
Outside of your family, who is / was your biggest inspiration?
I look at many actors' careers and I say "I want that".
The most recent career that is blowing me away is Donald Glover's, I love that guy and everything he's done.
But back in the day it was the Anthony Hopkins of the world that I couldn't stop watching and saying I want to be an actor.
I love music as well, I just wish I could be as good as I pretend to be with it (!). I could have an endless list of bands that prompted me get into the business as well.
Fun fact, most of the things we write usually start with a song that gives us an idea for a scene and then we end up writing the whole project around it – The Dave Matthews Band, Guns N' Roses, Jarabe de Palo, The Rolling Stones, just to name a few.
Tell us something nobody knows about you…
I've kept it secret all this time, what makes you guys think you get to know?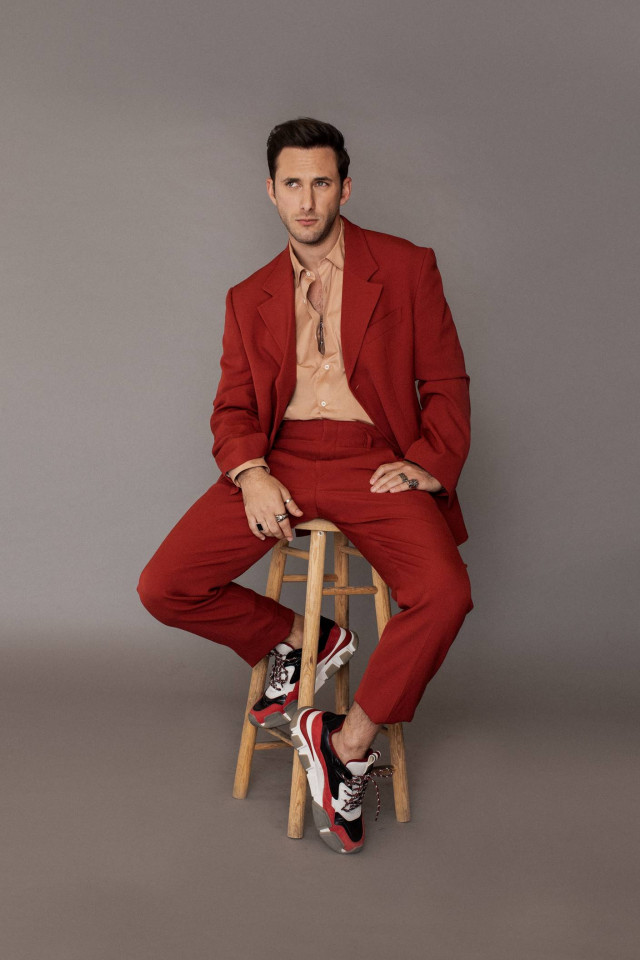 Photographer: Esteban Calderón | Stylist: Andrea Méndez | Grooming: Memo Segovia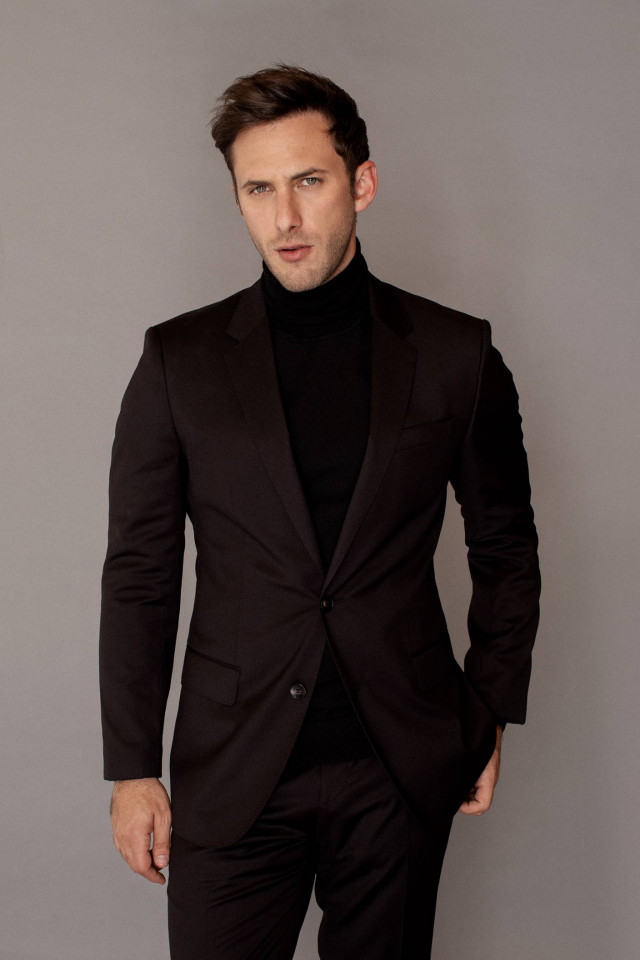 Photographer: Esteban Calderón | Stylist: Andrea Méndez | Grooming: Memo Segovia
Style 
What's your favourite item of clothing – and what does it mean to you?
Definitely jackets. I loooove them, I'm always wearing different ones.
They are just cool, they can accent an outfit or play it down, you can find one for any type of weather and you always look boss when you find the right one for you.
Favourite accessory – watch / jewellery / etc – and why is it special to you?
Lately I've gotten into wearing rings a lot. Took me a while, I didn't think I could pull it off. It's weird at first but now I love them.
I have this one of an elephant that for some reason I feel it brings me luck.
I do have a Rolex Air King that my godfather gave to me and I love it too.
What items do you take on holiday and why?
I always bring a portable Bose speaker, because I'm always playing music - also you never know when you are going to go explore some secluded place and it comes in handy.
Also a pair of sun glasses and my Nikon d800e - I take photos that I have on a private Instagram profile hidden from the world, I dare you to find it.
Is there an item you threw away – or lost – that you really miss?
The one thing I can't travel without are headphones so if by any chance whatsoever I can't find them I go and buy some immediately.
I have issues - I can't be on a plane without music. I put a soundtrack to everything in my life.
What's next on your shopping list?
A car! The California weather is too amazing not to go and buy yourself a convertible.
Although my best friend says I should invest in a new phone…apparently mine is too old (it's only two years old - he has issues).
What would you buy if money was no object?
I think the best investment when it comes to money is traveling. Everything else fades or gets old.
Traveling creates memories and experiences that you have forever, gives you culture and helps you to understand the world a bit better.
That's a personal thing.
As a work thing my dream is to open a studio where we can hire new people, directors actors any type of creator and invest in them, educate them and give opportunities to the people that might not have the money but have the talent.
I come from Mexico and one of our biggest problems is that talented people usually leave Mexico for a better opportunity.
I wish we could keep all that talent in Mexico and hopefully give all of us the opportunity to create for the world without having to leave
How To Survive Being Single is currently streaming on Amazon Prime