Over the past decade, vintage watches have steadily been increasing in popularity – and their values have reflected this. Watch brands have released re-issue after re-issue of iconic heritage models much to their success. Despite being among the best, Zenith is one of those brands which still flies fairly under the radar.
In the 1960s, Zenith was one of the very first brands to manufacture an automatic chronograph movement, which was named the El Primero.
Not only was it one of the first but it was also one of the best, a status it maintained for the next 50 years – and counting.
Zenith released the El Primero model in 1969 in various bold designs that very much evoke the period. Even though they are very well documented, and collected, I believe they are still undervalued in today's market.
At auction, nice examples from the 1970s sell for between £3,000-8,000, with some of the rarer examples reaching £15-20k. They are good value for their quality, design and historical importance compared to other watches in that price range.
Like many brands, Zenith suffered during the quartz crisis and ceased production of mechanical watches. But one of its watchmakers – Charles Vermont – stored many of the watchmaking machines and technical documents at the time to prevent them from being disposed of. This was a pivotal part in the history of the brand, and enabled Zenith to relaunch as a proper manufacture in the 1980s.
El Primero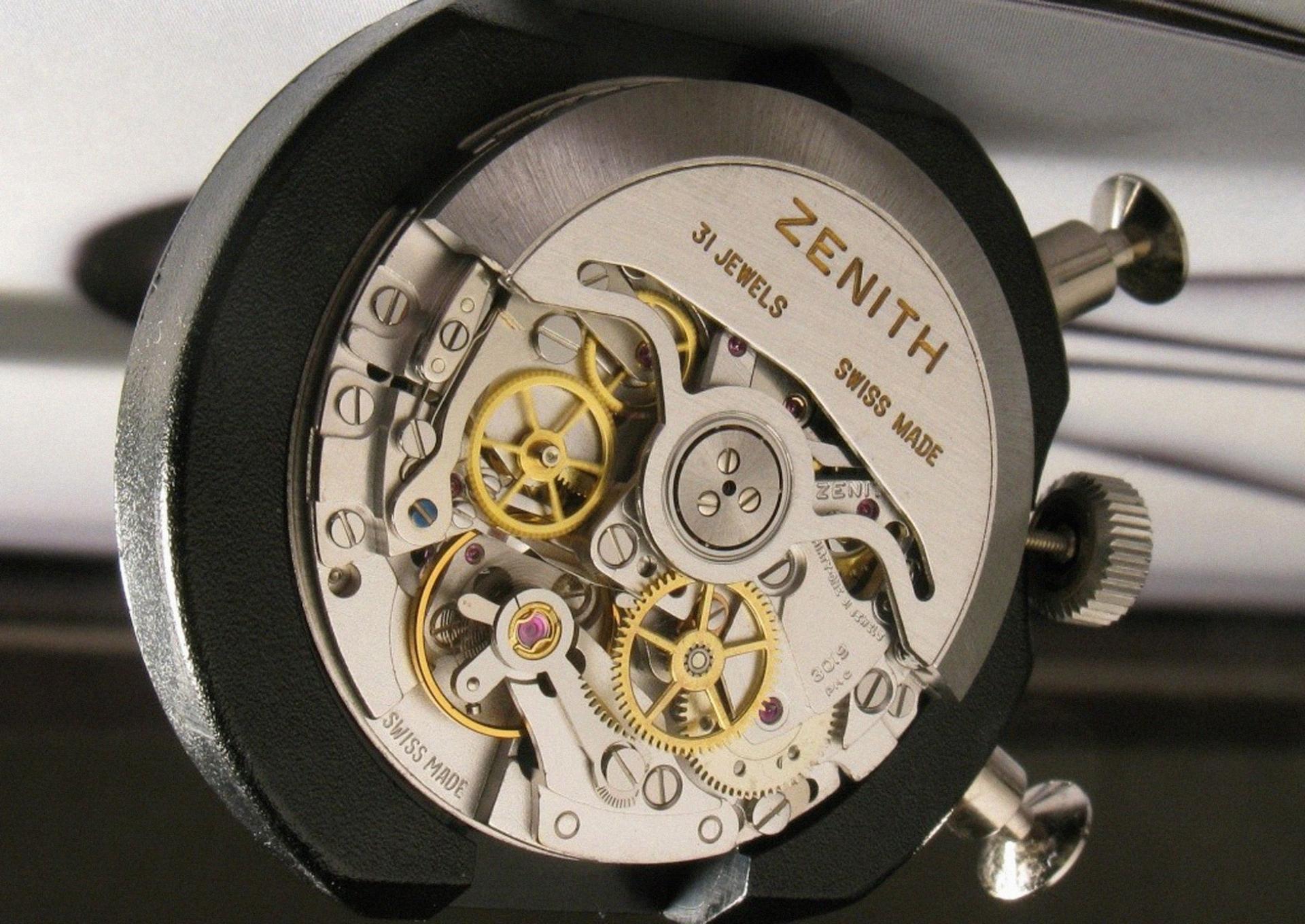 For decades, Rolex used the manually wound Valjoux 72 caliber for the Daytona and with the relaunch of the El Primero, Rolex finally had an automatic chronograph movement that was worthy of the Daytona model.
The automatic Daytona released in 1988 was the first to feature the now iconic El Primero movement – and Rolex continued to use it for the following 15 years.
Zenith today is making some great watches at great value. It is one of the few brands which manufactures its own chronograph movement in house – which is an important factor for watch collectors and connoisseurs.
These are cool vintage chronographs that can be worn casually and have a strong possibility of increasing in value as you enjoy wearing it.
If you want something a bit more durable and waterproof, then buy one of its more modern watches – preferably a limited edition.
But with Zenith, you can't really go wrong. 
For more info: watchesofknightsbridge.com