Tom Hughes isn't referring to a new superhero movie, but rather his first photoshoot for Burberry alongside Emma Watson in 2009.
"Not to be in any way derogatory, but references to Burberry at that point in my life were certainly not high-end fashion – so I don't think I really knew what I was stepping into," recalls the Chester-born actor.
He'd only recently left RADA and hadn't appeared on screen yet. "I couldn't quite work out how they knew who I was." His agent, equally intrigued, enquired on his behalf.
"She told me their response was, and this is a quote, 'We're not at liberty to disclose our sources. Tell him to be at Burberry HQ, 2pm Tuesday'. The whole thing was a trip into the unknown," says the 33-year-old animatedly in the first of our two meetings.
This initial encounter takes place towards the end of 2018, in a nondescript room at ITV. It's primarily to discuss Victoria, in which he plays Prince Albert opposite real-life partner Jenna Coleman – although Hughes appears happy to chat about anything.
His loquaciousness is unexpected (Hughes even asks the PR if we can have some more time) given that he actively avoids the press and only pops up on a red carpet when seemingly contracted to.
"Fame's not something I put a lot of weight behind. I love what I do and have always loved what I do, but I love it through doing it," says Hughes by way of explanation, his scouse-inflection just about perceptible. "There are many things in my world that aren't about acting at all but I don't want people to know too much about me because then I cannot do my job."
He uses Daniel Day-Lewis, Gary Oldman and the late Pete Postlethwaite by way of example. "They're awe-inspiring because they're able to shift. There's an enigma," observes Hughes earnestly.
It's partly why he doesn't engage in social media and has no accounts. "That's a personal choice. I don't want the white noise. I'd much rather have a chat face-to-face."
Just like the modelling, Hughes insists that he didn't set out to act: "I didn't really watch films as a kid, so I never really had that moment of watching Brando or whoever and going, 'I want that'. And I didn't watch the Oscars, either so it wasn't a case of wanting to don a dinner jacket and slick my hair back. I just stumbled upon acting."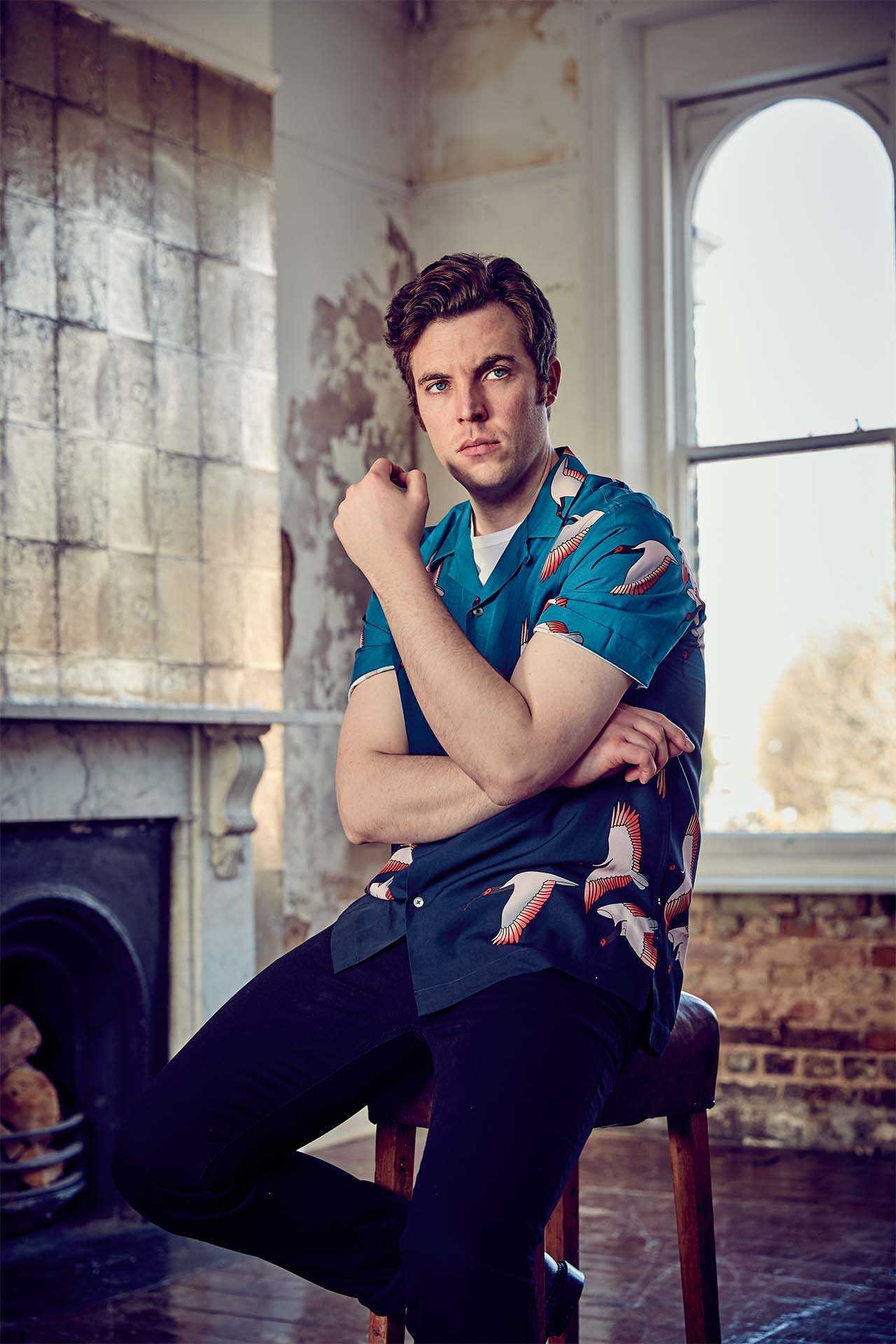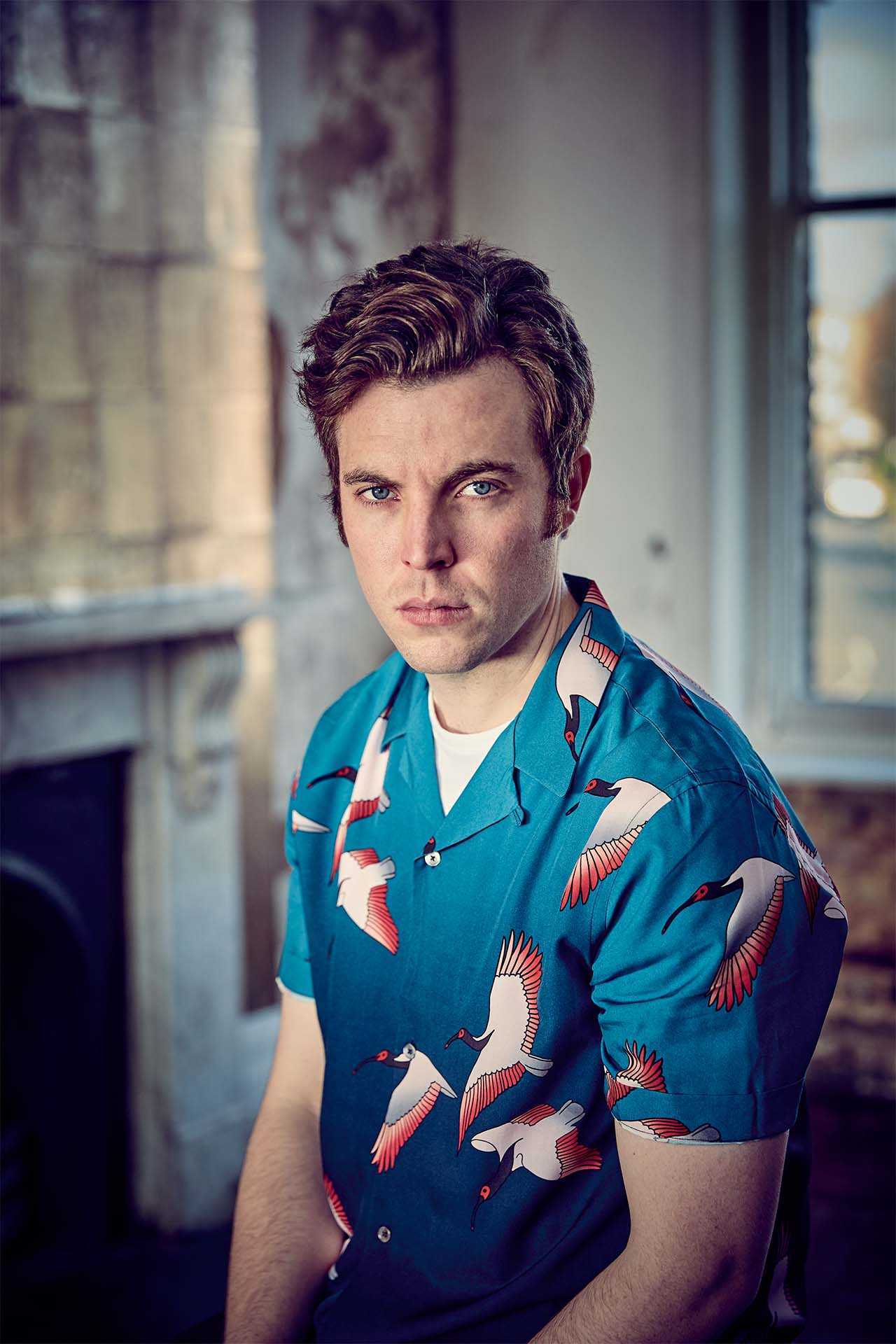 Music was his first love and he's played in bands and dabbled in songwriting after picking up the guitar aged five.
"I'd only stop playing if someone came into my room and told me that it had been nine hours. Time wasn't as tangible. I'd have no idea how long it had been."
The scenario conjures an image of an introverted youngster shying away from the world, but that's not the case.
"I was quite the opposite. I wasn't standing on the stage in a pink tutu, screaming 'Everyone look at me while I play Van Halen', but I wasn't on my own a lot, and if I was, I'd be playing my guitar, so I never really felt alone. Even now I'll go to a café so I can be around people if I need to think. I wouldn't sit in a quiet room. It's never really been my vibe."
The shift towards acting came about when he was asked to play Dracula in a school production. "There was a moment playing Dracula when I was lost in it," he remembers.
"Then I went to a youth theatre. It was like a drug almost, and it quietly took over. When I was on stage, and it was just pure, unadulterated instinct, time stood still. I wouldn't say at the age of 15, I knew it was something like cheating death or whatever, but I just loved stepping out. I think both acting and playing the guitar gave me that time vacuum. But I never made the correlation between doing it and getting a kick out of it and becoming a student of it."
He attended the Everyman Youth Theatre in Liverpool and Contact Young Actors company in Manchester and would look at pictures on the wall of famous former alumni, "but it just felt like a totally different world and I thought, 'What the hell do I do?'"
Drama school soon "became everything". "My grades nearly slipped because of it and I found sixth form tricky. I didn't want to be there. I felt like I was wasting my time."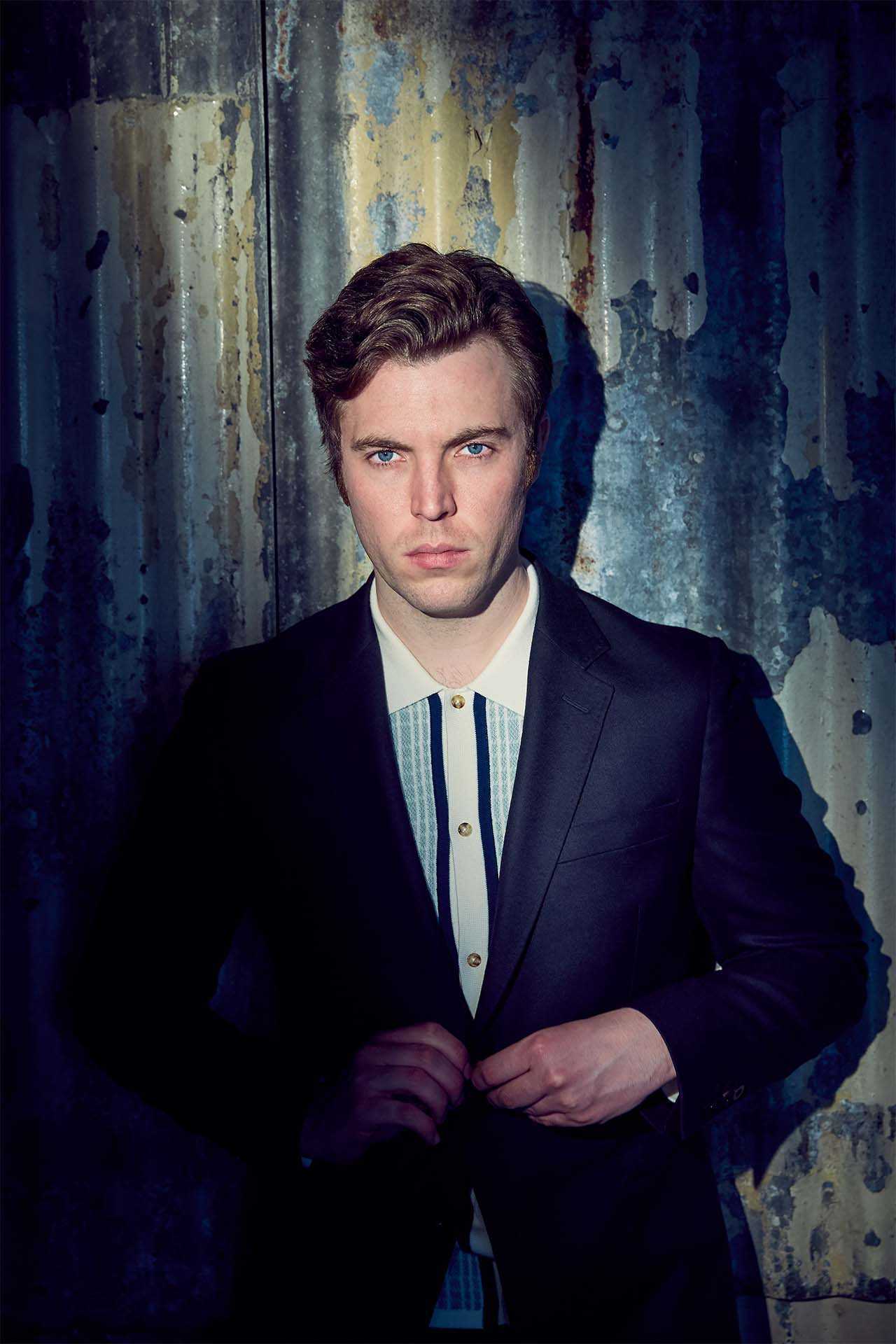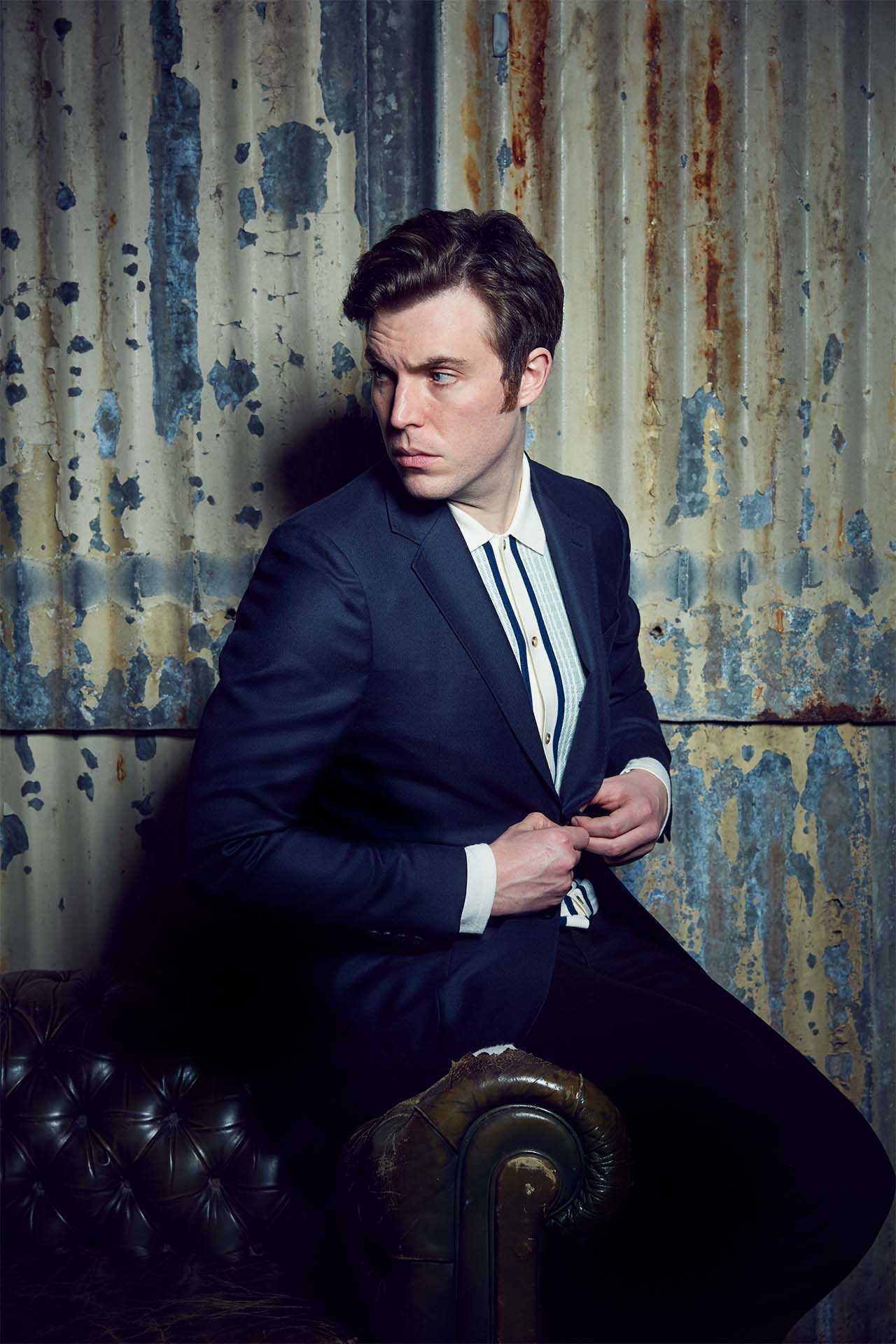 They didn't have internet at home, so his parents looked online at a café and would return with information on drama schools.
"When my mum mentioned RADA, there was something in her tone where I thought, 'I'm going to break my fucking back to get in there.'" And he did, metaphorically speaking.
"You'd get a bit of ribbing from your mates for going to drama school, but I didn't pay any attention to it, I couldn't have cared less. I knew it was everything I needed.
"I was pure instinct but that can't sustain a career. I knew I needed structure. I was kicking against it but even when I didn't want to, I listened. It was the best thing that could've happened to me."
His first professional gig was ITV2's Trinity, a drama series set in an Oxbridge-style university starring a lot of good-looking twentysomethings. "That was great because in many ways it was an easy stepping stone into other work."
Soon after, Ricky Gervais and Stephen Merchant cast him in their first feature film Cemetery Junction, a nostalgic tale set in Reading during the 1970s.
"They were both unbelievable. They were so skilled at reading and understanding people and tying that into a narrative, and the support and trust they put into us, myself, Jack (Doolan), Christian (Cooke) and Felicity (Jones) was incredible. It was the biggest shift for me in terms of my career. Doing that, and [Ian Dury biopic] Sex & Drugs & Rock & Roll, just gave me a strength I guess."
There was always the possibility the looks that landed him the Burberry campaign would steer him towards certain roles, romantic leads for one, but Hughes wasn't interested.
"There were a couple of chances in my mid-twenties to go down a slightly different route, just fast track I guess," he admits. "But my agent gave me strength to not take things early doors if it didn't feel right. That might have made me a bit skint for a bit, but I felt I had the freedom. You can be in control of that as an actor; you just have to be bold."
Instead, he starred in legal series Silk, period dramas Dancing on the Edge, The Game and Marple, and Richard Curtis' time travel film About Time. "I needed to make sure that if I ever got to a position where you sign a deal for however many years, it was 50:50 in terms of what I gave away and what I got back," says Hughes.
He agreed to Victoria, now in its third series, because Prince Albert "was a real guy".
"I know Albert's arc because history dictates it. It's not a case of getting to the end of series two and someone says, 'Oh by the way, he's a superhero' and you think 'Oh fuck, I wish I'd known!' There's a pace and longevity but there's also a finality to it."
Not least because we're edging ever closer to 1861 and Albert's death at the age of 42, but Hughes isn't dwelling on the inevitable. "I've looked very clearly at the markers in his life, those turning points, but I'm trying to keep pace with the show. I don't want to think how I'm going to play his final moments," he says.
Filming Victoria takes up half the year, so he squeezes what work he can in the intervening months, and when we meet a second time, it's to talk about his new movie Red Joan.
It's a chilly April day, and we're in a pub-turned-photography studio in East London. Hughes has spent the morning in front of the lens for the photoshoot and although he's polite and quietly amiable, there's a tangible melancholy as he poses for the camera.
It's lifted by the time we take a seat in the garden a short while later. It could be he just doesn't like having his picture taken, but Hughes admits he's adjusting to life back in the capital after spending five weeks filming the psychological horror movie Shepherd on the remote Isle of Mull in Scotland.
"I've been trapped in this vulnerable guy's head and most of the time it was just me on an island on my own. It was great because it allowed me to commit to it, but I've only been back in London for two days and it's been a bit like, 'Oh, cars, people…'. It's one that I need to get a bit more distance from, to get my head around in a way," he says.
"I'm not usually an actor that takes their work home with them. I'm also not an actor that likes to take themselves to work often. I want to step into work and disappear and to step out and work disappears. It's the only way I know to keep myself level but with this, I was on the island so couldn't get away from it."
He's hoping that he can enjoy a bit of time off in the coming weeks but first he's "straight into everything Red Joan."
The film's based on Jennie Rooney's fictional novel of the same name, which was inspired by the true story of Melita Norwood, a British scientist and civil servant who passed secrets to the Russians for decades before she was exposed at the age of 87.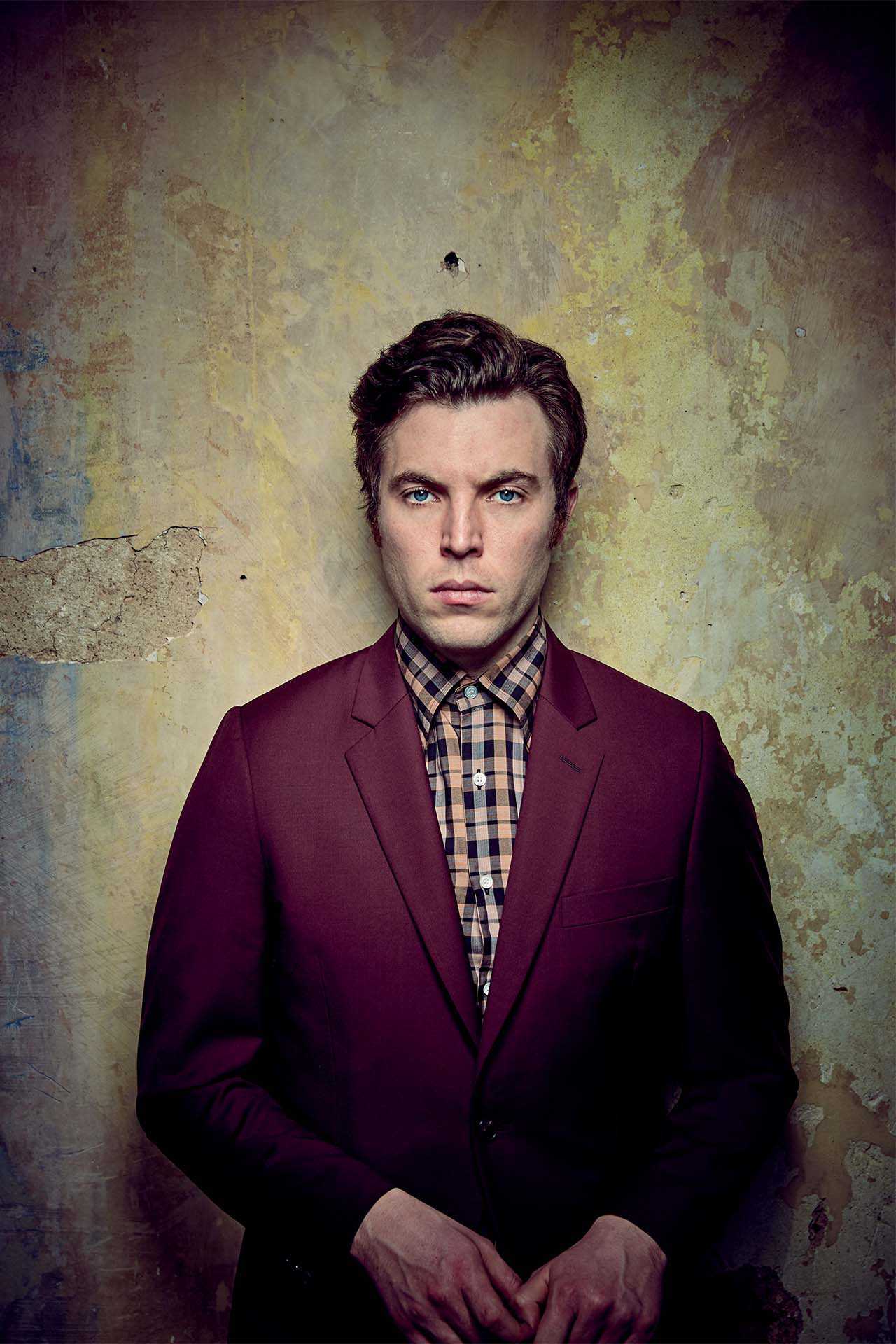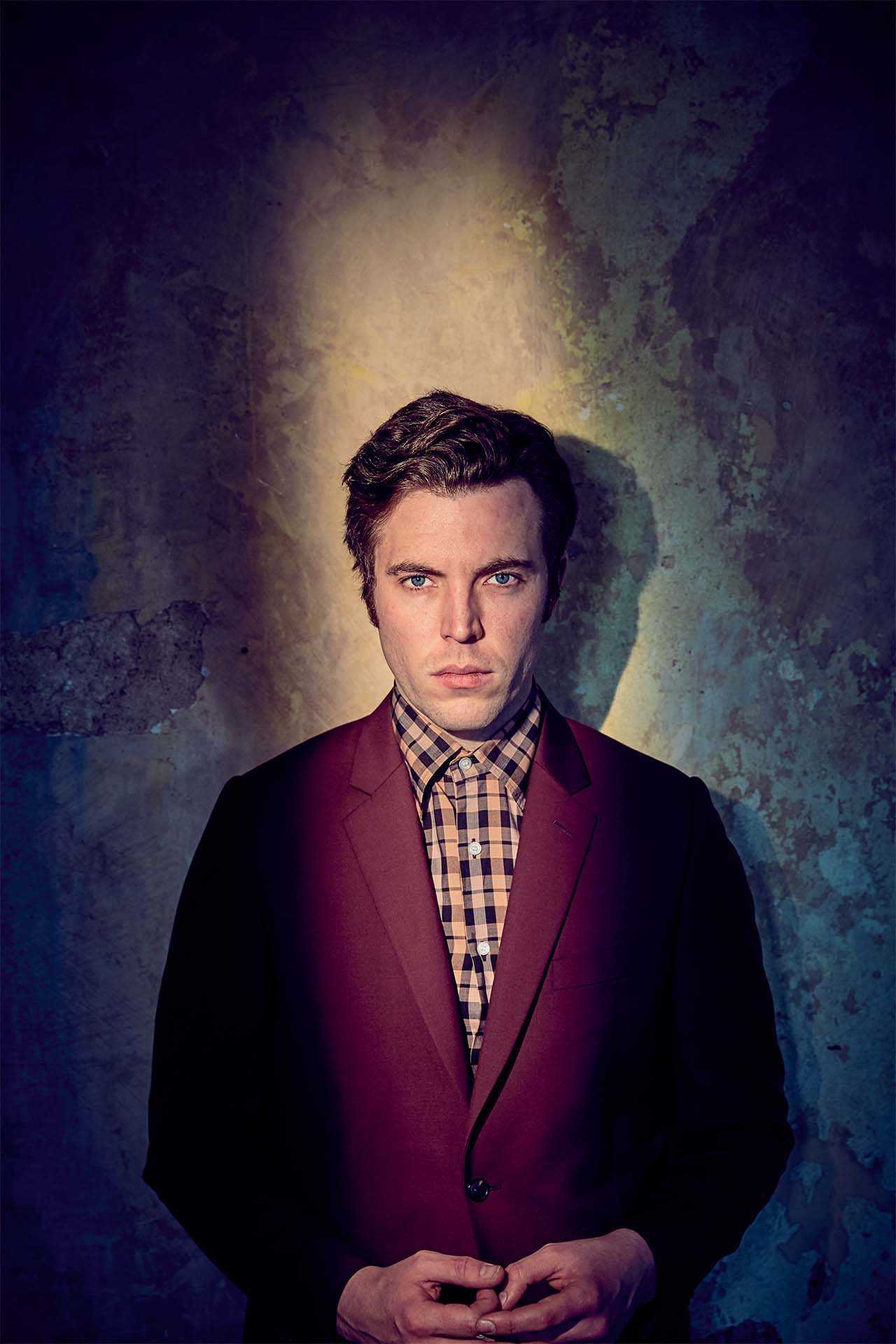 We meet Joan, played by Dame Judi Dench, when she's in her eighties and arrested for providing intelligence to communist Russia. The action then moves back and forth between older Joan's interrogation and younger Joan, portrayed by Kingsman's Sophie Cookson.
"Melita has openly identified as a communist, whereas Joan doesn't in our story. There's a certain ambiguity to it and we're not sure of her political leanings. It's about the ethics and morality rather than the politics, which I thought was fascinating," says Hughes who plays Leo, a young, charismatic communist Joan falls in love with while studying at Cambridge in the late 1930s.
"There's something very animal about their attraction – a frisson, an electricity – but he's an extremely committed idealist that might be begotten by his experience. He's a Russian-born Jewish man who's grown up in Germany and therefore by proxy he's become very politicised. He sees himself as completely selfless, but the way he treats Joan is completely selfish," explains Hughes.
"I did very much see him through the prism of Joan's vision. It's told through flashbacks so it could be ever so slightly more colourful than it actually was. It allowed me to push his verve just that little bit more."
Trevor Nunn, who directed the film, has said the actor was his "first thought" for Leo.
"I met Trevor very early on in my career for a play, around 11 years ago," recalls Hughes. "I didn't get the part back then, but he wrote me a letter at the time and for someone with the wealth of experience and influence and talent Trevor has, to say, 'Keep doing what you're doing, you'll be alright' was enough for me as a young actor trying to find a foothold in the industry. He'd given me an extra boost."
A decade on and Hughes remains keen to grow as an actor, which is why he doesn't "run away from watching myself" on screen. "There are so many things I'm not content with so the best way for me to learn is to get a bit of distance and then I find it really helpful to watch what I've done. But I certainly don't get the popcorn in," he says, laughing.
In the early days of Victoria, the cast would host viewing parties at each other's homes, but this doesn't happen anymore, and he admits he hasn't been watching the latest series.
He and Jenna, who've been dating for three years, have never been ones for sharing the minutiae of their life together. She's barely mentioned Hughes in recent interviews although did remark, "There's never a moment when I don't see Prince Albert [on set]."
"I've just got a silly moustache, haven't I?" quips Hughes, laughing, and undoubtedly deflecting, when Jenna's name is mentioned.
They might prefer to maintain a low-key life away from the screen, but that hasn't stopped paparazzi trailing them.
"To be honest, when I have been in London, if anyone has taken a photograph of me, I've never been aware of it, never seen it and I don't read the papers, man, so any of that stuff passes me by," he insists. "Throughout my career, there have been many things in my life that I won't discuss and that's a personal choice I've made consistently. But when you take a job like this, you know the… occupational hazards, shall I say.
"I'm not here to criticise anyone else's choices, but there are parts of my life I think deserve to be mine and that's cool. If others want to let people know where they buy their socks, that's their choice. It's just not my bag."
Hughes might be looking for some downtime right now, but he's keeping an eye out for the next project that feels right. "There are a few things that are very much the focus of what I want to do, it's just the order they land," he says.
The swashbuckling adventure Corto Maltese starring Milla Jovovich is "knocking around", and there will be more Victoria "if people are still enjoying it".
And there's always the music. When we'd met previously, I'd asked him if a musical might beckon in the future. "I don't know about musicals, man, I'm really not that good a singer. I'd rather do something like play John Lennon or Mick Jagger but never say never," he'd responded.
Today, he's pondering the reality of releasing his own music. "I do write a lot, and I've got a lot of songs that I need to do something with, but I certainly don't want to be that actor who releases their album," he admits. "Also, with acting, I'm doing it in a professional context and therefore spending time working on my weaknesses because I've got no interest in what I can do; I'm interested in getting better at what I can't do. So, say the guitar was to become a thing, you'd have to focus on the things you can't do whereas right now, it's just a pure joy, it's escapism."
His determination to continuously improve as a performer is no doubt the reason he doesn't describe himself as content.
"No, I'm not actually. I'm content in life, but I certainly want more challenges and to be breaking moulds and doing things I've not considered before," he says. "There is no grand plan. It's always instinctive. I'd rather live and die on my instincts than any perceived plan."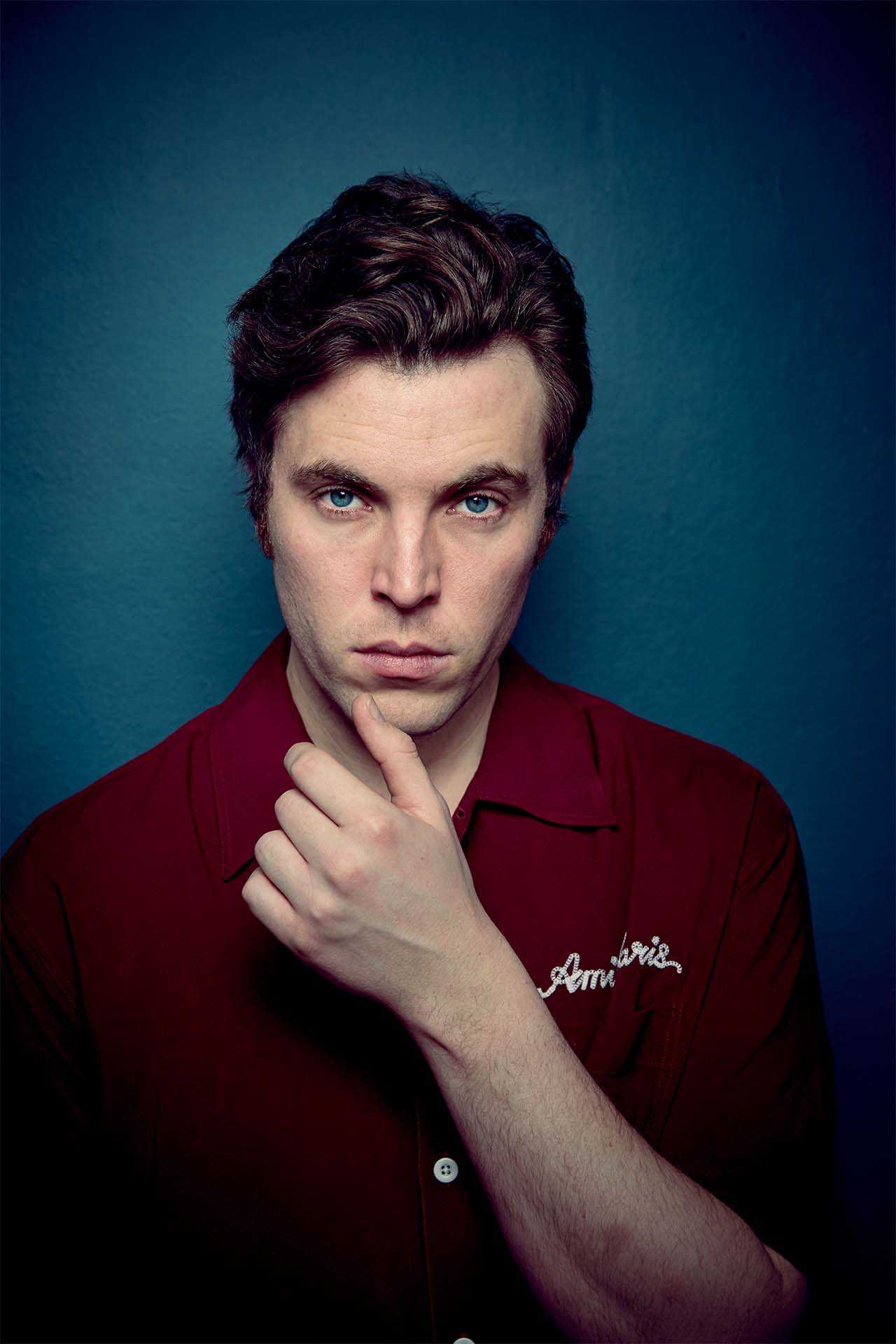 Victoria is available to stream on Amazon Prime Video and on NOW TV. Red Joan is out now.