By the time Bob Dylan touched down at London's Heathrow Airport in April 1965, he'd already made a couple of trips to Britain. In 1962, he came to film the BBC TV play The Madhouse on Castle Street and spent his free time hanging out at the Troubadour and the Singers Club, meeting Martin Carthy, and laying down a few tracks in the basement recording studio of Dobells on Charing Cross Road. And in 1964, he played one date at the Royal Festival Hall. This was his first tour, captured in cinema verité by D A Pennebaker for one of the greatest of rock'n'roll documentaries, Don't Look Back…
If a single external factor triggered Dylan's British breakthrough, it was the Beatles' public endorsement, which wrought magic. If, as he once said, Dylan was "reborn in New York," then he was certainly reincarnated in England.
Before then, in early 1965, he was doing concerts on both coasts. He was writing furiously and recording and, in February, made a brilliant appearance on the Les Crane WABC-TV show. When Dylan had played New Haven and Santa Monica in March 1965, there were local reviews, not the lionisation he was to receive in the British national press. In a small country, excitement was like steam in a kettle. The pop and national press had a carnival. Reports were appalled, bemused, entranced. Dylan made good copy.
Dylanmania was probably triggered by Ray Coleman's article in Melody Maker on January 9, 1965, headlined: BEATLES SAY – DYLAN SHOWS THE WAY. The story, with photos of Lennon, Harrison, and Dylan, was reproduced on the sleeve of the Columbia single of "Subterranean Homesick Blues," backed with "She Belongs to Me." It read, in part: "Two Beatles particularly go for Dylan in a big way. Harrison has all his LPs and plays them regularly and Lennon admires him too."
Coleman, later editor of Disc and Music Echo, and then of Melody Maker, wrote me: "1965 was the year Dylan conquered Britain, the year 'Wind' and 'Times a-Changin'' became favourites of the university students and the pop screamers.
Dylan emerged from the relative obscurity of the folk world to the wider, more dangerous world of pop idol. For Dylan, it was fraught with trouble. I was among the hundreds who met Dylan at London Airport. He was bemused by it all. In seven major cities, Dylan faced an uncanny audience. Half was converted, half was the pop cult. Dylan made absolutely no concession to hit parade status. He commanded utter silence at his concerts. Even the noisy pop fans were stunned into silence by his words, the honesty of his performances. Bob consistently showed an endearing modesty. He wandered on stage with no sign of the 'big star' atmosphere we had come to expect from pop immortals.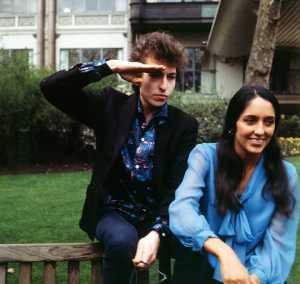 Pictorial Press Ltd / Alamy Stock Photo
"At Leicester's sensationally successful concert, a cross section of the audience agreed his performances were more electrifying, more important than his recordings. They clutched copies of Bringing It Back Home. A student said: 'What made it for us was that he sang the words of his songs as if they had meaning. You see so many artists who perform like zombies, as if they're there for the money and that's all.'"
The build-up began long before his arrival on Monday 26 April. The 19 March London Evening News and next morning's Daily Sketch announced that his Albert Hall tickets were selling "like gold dust." The Daily Mirror did an advance story from the States. The pop weeklies ran background stories. Additional blessings from Manfred Mann and the Animals helped build anticipation.
As Dylan's plane came into the London airport, two hundred fans waited in the rain, some wearing replicas of "the hat". They began to give him Beatles treatment, pulling at his hair and tugging at his clothes, virtually carrying him into the airport conference room. Police helped him through the mob; Dylan, looking somewhat shaken, said: "It's never been like this before! It was OK – they didn't hurt me. They just gave me a haircut. I'm ready to get drunk now."
He carried an outsize light bulb, a prankish Diogenes lamp. Asked, "What is your message?" Dylan replied: "Keep a good head and always carry a light bulb." Brushing aside questions about Baez, the Beatles, and Donovan, he asked the whereabouts of Christine Keeler, who had been at the centre of a political scandal.
Mike Hurst, who taped a ten-minute interview for the BBC, told me: "He was a living myth before he got here. Many in the press were waiting to break the myth. At first, he was very vague. When I got down to his music, he really started to talk. He was almost interviewing me then."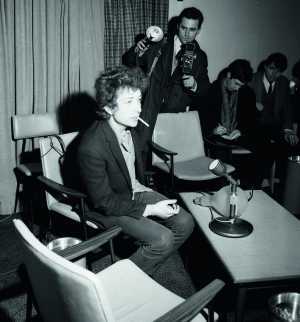 Credit: MediaPunch Inc / Alamy Stock Photo
Dylan met the press at the Savoy Hotel, individually and in conference. "Mr Dylan managed to exasperate practically everybody… He wafted a red rose beneath his nose and could be heard … to say: 'Stiff, cold and mortistic,'" wrote Maureen Cleave of the Evening Standard. Cleave, who was friends with the Beatles, complained: "What do I do with him, how do you make him talk? He just says yes or no, and rocks and sways as if he is masturbating himself."
A Daily Mail reporter was offered Dylan's heavy green glasses. Dylan: "See the world as Bob Dylan sees it… I'm alone up here. I was over here three years back and on the streets. In two years, I'll be gone and you'll be talking to someone else."
Why was he staying at the Savoy, a hotel where even minor clerks wear swallow-tailed jackets? Dylan snapped: "I can't live in a shack!" Grossman hustled the Daily Mail man into another room. Baez sat singing "Sally, Go Round the Roses." For the Mirror, Bob and Joan posed together on the balcony. One reporter wanted to know why Dylan sounded like a man of seventy-five who was always cross.
Dylan: "I hate injustice, that's why I sing about racial discrimination and freedom, and I preach for people to be able to do the things they want. On some of my earlier records, I sounded cross because I was poor. Lived on less than two cents a day in those times. Now I'm cross because I'm rich… I'm not spreading disillusionment by singing the truth… I guess listening to me is like reading a newspaper. I wanna be entertaining as well as truthful."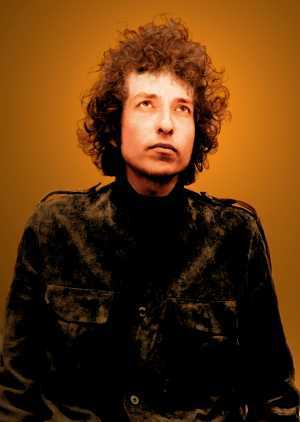 Tony Gale / Pictorial Press Ltd / Alamy Stock Photo
Singer Martin Carthy told me: "All the times we went to visit him, only half a minute of the time could we actually contact him. The Savoy rooms were always filled with people. Bob became very, very detached; he had so many people to cope with. The more famous he became, the more he tended just to sit in his hotel."
Dorothy Carthy added: "One very high window looked out over a stone balustrade. Pennebaker was in a corner with his camera. Everybody was eating and talking, when Bob suddenly came in through the window from the bathroom next door with an absolutely straight face. He walked along the tops of chairs, settees and whatever other furniture there was. He walked right out of the door and nobody else noticed."
The first concert, Sheffield, 30 April, and the Guardian reported: "The audience… radiated a religious fervour… the second coming of Bob Dylan, their singing Messiah… The times, they are a-changing… when a poet and not a pop singer fills a hall. For this ultimately is what Dylan is… With his voice, the lyrics are astonishing; without it, in print, they are poetry."
The two Albert Hall gigs resembled the provinces. Melody Maker's Max Jones: "Like a mysterious troubadour who'd lost his horse," Dylan had quietly taken over "with his weirdly compelling songs."
Maurice Rosenbaum, in the Daily Telegraph and Morning Post: "There are better singers, better guitarists, better harmonica players and better poets. But there is no other twenty-three-year-old who does all these things with even a semblance of the power, the originality, or the fire… this haystack-headed young American has achieved in an age of more and more pictures, and less and less text, of emotional noises rather than meanings, an astounding popular victory for the word."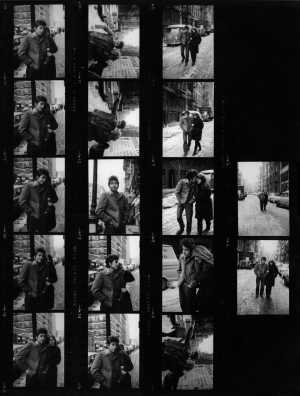 The tour gave Bob occasion to see old friends and make new ones, including the Manfred Mann band, notably Paul Jones. During Dylan's tour, Manfred Mann's recording of "God on Our Side" was on the British charts. "Dylan's influence on the English pop scene was absolutely enormous," Jones told me later. "You can even look at the Beatles and see how much they were influenced."
Lennon visited Dylan late one night at the Savoy. He thought those who criticised Dylan for staying at such a plush hotel were fools:
"What's wrong with staying at the Savoy? Does starving in a garret make his points any more valid? They say that to be ethnic as a folker you must also be poor and act the part. Absolute rubbish! Especially when you consider that the people he's sometimes having a go at – politicians especially – are probably twice as well off, anyway. If you've got a lot to say, like Dylan has, and if you want to make it heard, you've just got to elevate yourself and make yourself famous so people will listen. Earning a fortune's nothing to do with that side of it, but if he happens to do that as well, good luck to him."
As soon as he discovered Dylan couldn't be served at the Savoy, Lennon invited him to his house in Weybridge, Surrey, for dinner one evening. Bob told me Lennon was "a full bold Beatle, a very untalkative cat, but very clever." In the Biograph notes, Dylan said he and John tried writing a song together on a tape recorder.
On 12 May , Bob went to Levy's Recording Studios on New Bond Street for a brief session that became a bootleg tape. Tom Wilson greeted James Craig of Record Mirror: "We're going to try a little experimental stuff tonight," he said, waving toward a piano and two organs. "Some new material Bobby wants to get on tape. Maybe we'll, get an album out of it, maybe not." 

Extracted from Bob Dylan: No Direction Home. Revised illustrated edition by Robert Shelton and edited by Elizabeth Thomson, published by Palazzo.