There's this story about the great blues musician Robert Johnson. One dark night in Mississippi, young Robert took his guitar to a lonely crossroad, the exact location of which remains disputed to this day, and there he was met by a charismatic hustler who happened to be the devil. The encounter unfolded as such encounters are wont to do, the upshot being Johnson departed the crossroad with total mastery over the guitar, and the devil left with Johnson's soul.
A few years ago Santino Le Saint was presented with the modern equivalent of Johnson's transaction; only now the devil had bright white teeth and a recording contract, and he didn't want to sell talent but buy it. The offer? A chance to become one third of the next boy band off the production line. "A cool Boys To Men", if such a thing can be envisaged without the aid of hallucinogens.
"He was like, I want to sign three guys, we're gonna train you up, then we'll sign you to this label," recalls Santino. "I know you have a good voice and you like releasing music, but it's really hard being a solo artist out here. You've got such a better chance of being in a boyband; I don't know if you'd make it as a solo artist.
"I was like, OK, cool – and that just made me want to do it even more."
They parted ways with no ill feeling – Santino describes his would-be Mephistopheles as "cool, a really nice guy" – but a meeting of minds it was not. "He just saw me as another singer, another product. Here's a singer, I can make him do this and make everyone money. That's not me. Nope, not at all."
He holds no regret over the path not taken; any more than he regrets shunning X Factor auditions aged 16 (his friends signed him up). "For me to be happy as an artist I need to remain in creative control," he explains. "I feel like talent shows are like, this person's written a song, you sing it, you get paid. Nah. I want to be involved in every single part of it.
"I'm glad it turned out how it did. I've got a long way to go but it's all good."
Sitting opposite Santino in a Brixton pub, I can understand his confidence – a quality in which he does not lack. He seems older than his 20 years; it's not only the height – a rangy 6'2 – but the sense of composure, a quiet assurance in who he is and what he can do.
I want to be big. I think I'd be able to cope with it
Like many South Londoners – adolescence was a continuous commute between Morden (mother) and Brixton (father) – his heritage is a hodgepodge of different cultures, distant lands. "My mum is Jamaican, and my dad is English, mixed. He's got a lot of Portuguese in his blood, and some Indian and stuff, but it's mainly English-Irish. Mixed. Up."
It works, whatever it is – his contract with the modelling agency Select is proof the axiom 'less is more' doesn't always apply to genetics. His face might have earned him a living, but it's music that keeps him up at night, midnight hours spent working on his craft. "I don't want to be egotistic about this shit," he says calmly. "But I want to be big. I think I'd be able to cope with it."
He may well get the chance to find out. Check his YouTube. Songs with a few thousand views come at you like top ten hits waiting to be discovered, from the woozy bitterness of Maria Don't Call Me to 4AM's defiant swagger. "4am when you call just to tell me that I'm worthless; If I ain't worth shit then why the fuck are you hurtin'?"
(While I'm writing this article, American YouTuber Sarah Baska includes a sample of Maria... in her video New Songs That Will Change Yo Life (sic). At the time of writing, the track has racked up 450,000 views and counting. They're called 'influencers' for a reason.)
"I forget I'm 20 sometimes..."
His sound is most frequently compared to The Weeknd. He understands the comparison, even if "sometimes I hate it"; after all, it was The Weeknd's Kiss Land that made Santino want to write and perform. In his smoking days, he used to chill in his bedroom "getting high and eating cereal and listening to Weeknd albums for two hours, but I'm kinda over it now." (Weed, that is, not the Weeknd.)
Music runs in his blood. His father, Charlie Parker, founded Brixton rap collective The 57th Dynasty, a pioneering group that toured alongside the likes of Outkast and Eminem, and were nominated for Best Hip Hop Act at the 1999 MOBO Awards. "Live, 57 Dynasty come on like you always dreamed the Wu-Tang Clan would be, a holy chaos with hot-lead hip-hop at its core" runs a 2005 NME review.
Parker showed his son the ropes – or rather the strings. "It was very much like, you have musical talent, do what you want. Here's a guitar, I'll show you some stuff; here's a laptop, if you want to produce, this is how you use Logic. And I kinda Youtube-tutorialed my way to everything else."
I have to do this now - this needs to happen, that needs to happen
The teenage Santino saw his talent as a well that would never run dry. All he need do was pick up a guitar and inspiration would come. His father challenged this assumption. "Who said you'd be able to write songs forever?" asked Parker. "What happens if one day you wake up and you have no more ideas? Stay creative and stay practising because you don't want to limit yourself. Create."
"My dad has always grounded me, all the fucking time," says Santino with a mixture of ruefulness and gratitude. "Every time I go to his house: half an hour, hour lectures about my life, how I'm not managing my money correctly. Brings me right back down."
Such grounding is no bad thing. "I forget I'm 20 sometimes: I'm always like, shit, I have to do this now - this needs to happen, that needs to happen. My managers sat me down and said, 'you know you're 20? It's all good, we've got a plan.'"
"He said, 'I wanna be the biggest artist in the world..."
I meet his managers in a cafe a couple of doors down from the pub where I interview Santino. Still in their mid 20s themselves, Ben Cross and David Dabieh have been moving in the industry for nearly a decade. They started as promoters, taking their Idiot Savant night out from dingy South London clubs and onto the sunlit fields of Bestival, into the after-parties of Cannes. Their production house CDMG spans film, design and music, and has worked with brands as diverse as Soho House, French Connection, and Relentless (yes, the energy drink).
CDMG now manages six artists; Santino was their first. A mutual friend emailed Dabieh a few tracks. "He always sends me bare stuff. I ignored the message. He was like, no, no – you have to listen to this guy."
He listened. Messaged Santino on Facebook. "We went to Momos in Central, had a cup of tea, and all got on bare well." 4am was produced within an hour of the first studio session together. "We realised we had a good creative chemistry, a good vibe, and it just went from there. It was all super organic: we were making music together, going parties together, eating together. Two years on, here we are."
They complement each other well. Dabieh – ebullient, muscular – takes the lead on most questions; Cross sits near-Zenlike, John Lennon sunglasses folded on the table, occasionally elaborating on a point or supplying one of his own.
"We realised that one of the things that artists are missing these days is infrastructure," says Daniat of the move into management. "A team: people who can put them in the right places, get them in the right sessions, all that sort of thing."
How was the transition? "One thing I had to learn as a manager was quite a lot of jargon," says Cross. "But were there any specific things? Not really." Vision is key, adds his business partner. If you supply your vision with "good resources, investment, infrastructure, and you have bit of common sense, you're alright. A lot of management is just common sense."
That was his thing from the beginning. 'I want to make great music and be one of the biggest artists in the world
Of course, you also need to be working with the right talent. When meeting with an artist, the pair like to ask after their ambitions – where do you want this journey to take you? What do you hope to achieve? Coveting a number one is all well and good, but if you're putting out 12-minute soundscapes then it might be best to realign your ambitions – or your music.
How did Santino answer this question? "He said, 'I wanna be the biggest artist in the world,'" laughs Dabieh. "That was his thing from the beginning. 'I want to make great music and be one of the biggest artists in the world.' Full stop."
Well, I note, it's unlikely anybody has become the biggest anything in the world without deliberately setting out to do so. "It's definitely a good place to start," says Cross, drily.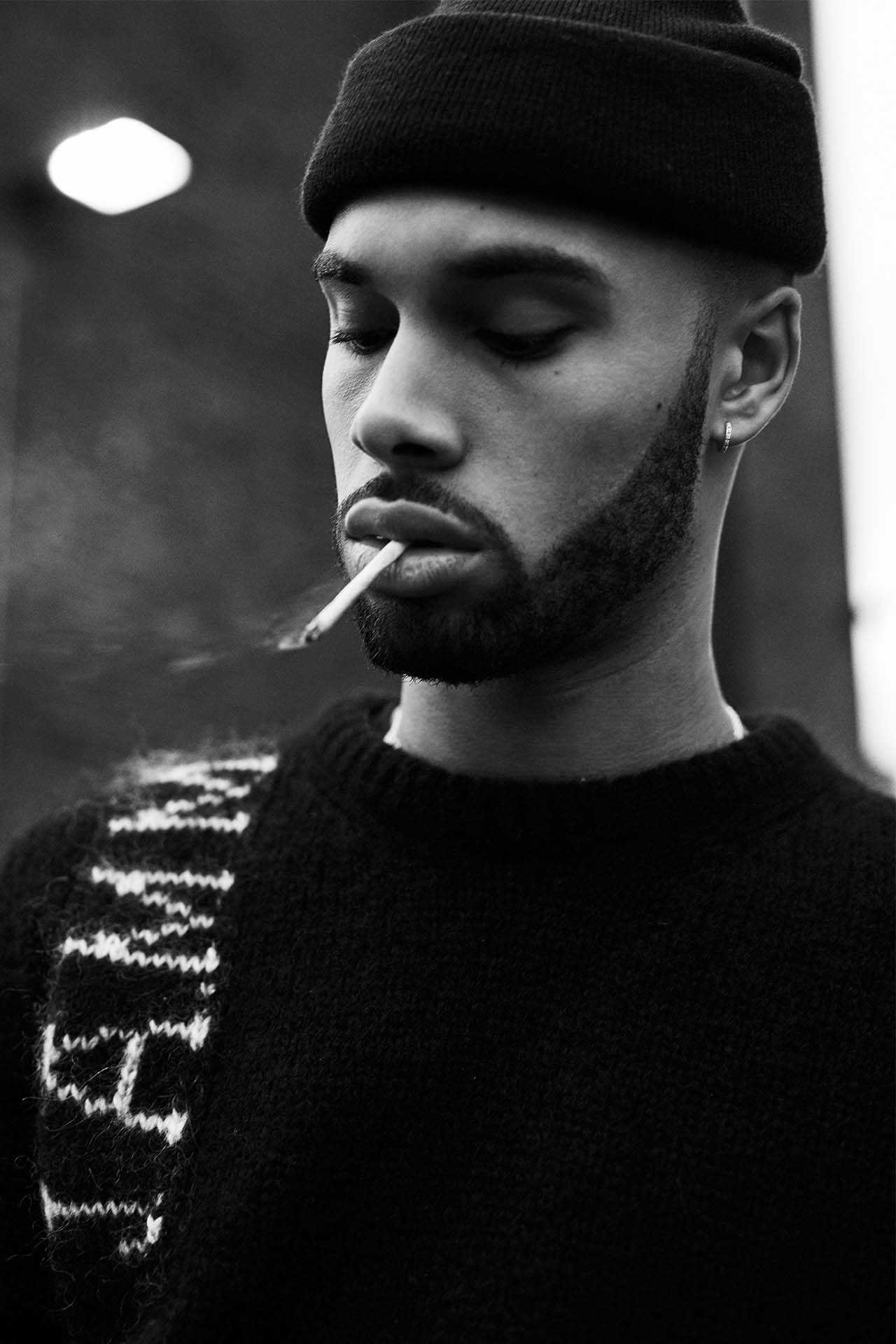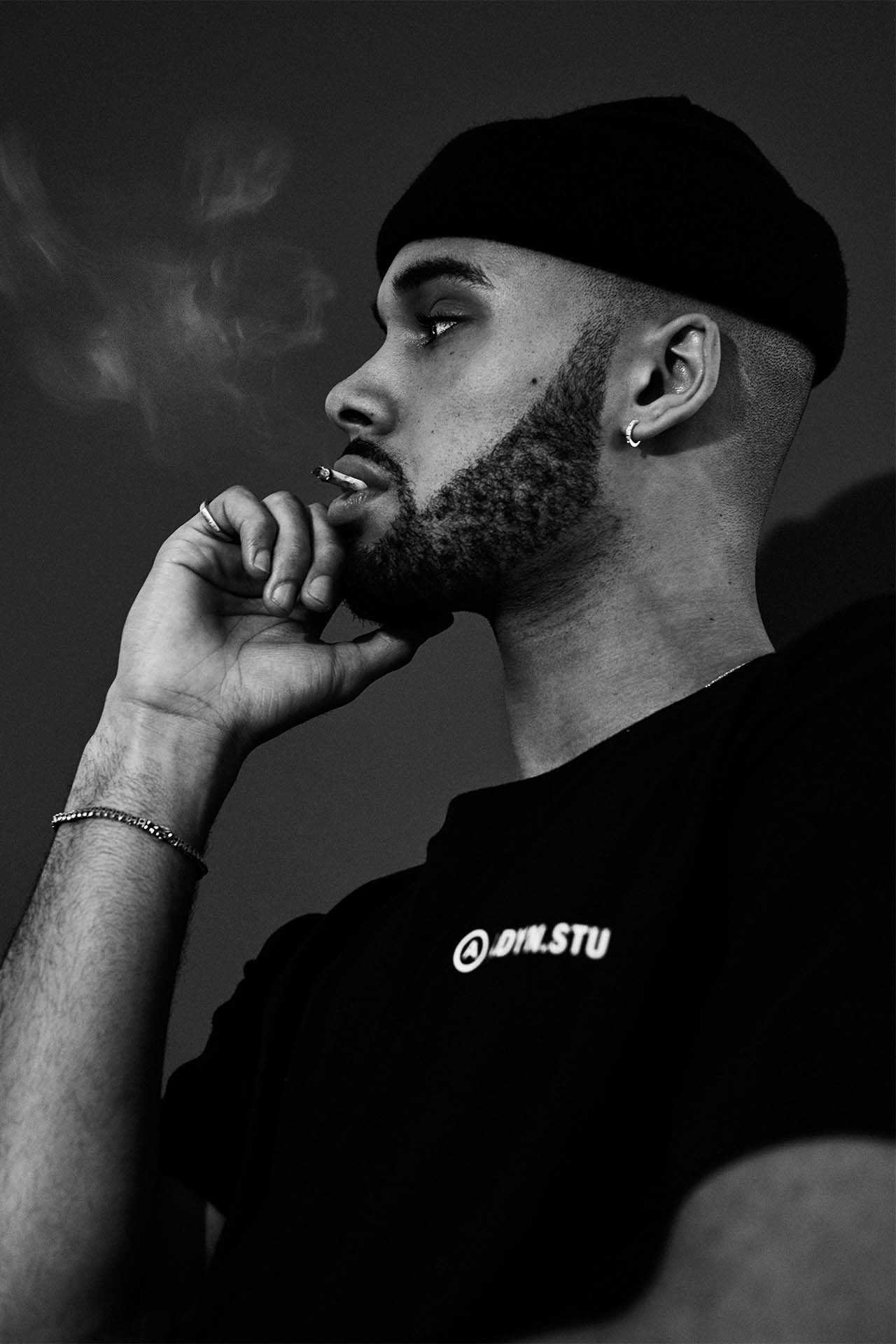 Yet a start is all it is. A wise man once wrote: "The music business is a cruel and shallow money trench, a long plastic hallway where thieves and pimps run free, and good men die like dogs. There's also a negative side." OK, maybe 'wisdom' wasn't Hunter S Thompson's defining quality, but the point stands: there's no space for sentiment in this industry, and nothing is sure.
You can have the look, the voice, the personality, the whole extravagant package, and you still might fail to alchemise all these gifts into the sales figures required to keep the show on the road to the Big Time – a road paved with the skeletons of artists who looked and sang and dreamed exactly the way you do now. Simon Cowell founded the definitive TV show of the age on the premise of excavating the intangible quality that makes the stars stars, rather than pretty people who sing.
Even then, the two most successful X Factor graduates are group acts – Little Mix, One Direction – where your personality is both elevated and subsumed by your bandmates. The spotlight never shines on you alone, illuminating the flaws that might have prevented your ascent before you became too big to fail. Would Harry Styles have grown into Harry Styles if he'd been forced to be Harry Styles from the beginning?
Once we saw how incredible he could be in a live setting, we thought, boom – that's a star
Cross and Dabieh know the work that goes into an overnight success. Despite their preaching of patience, they also recognise time is always borrowed when you're trying to reach the top. "Five years is plenty of time for an artist to blow up," says Cross. "Tino needs to blow up in the next five years. No doubt about that."
Yet it's not like they picked Santino out of a hat. The longer they work together, the greater the belief in his talent, and the distance it can take him. "His range, his ability to hit certain notes, but at the same time playing guitar – that's just not normal," says Dabieh. "I work with a lot of artists, a lot of them are in the studio talking – Tino actually had the capacity to make it happen. He was the producer, he was the creator of his own vision.
"People can be good in the studio. With Santino, he plays keys, he plays guitar, he produces all his own music, and he sounds incredible live... Once we saw how incredible he could be in a live setting, we thought, boom – that's a star."
"I woke up and it was message after message. I was like, I'm fucked!"
Like most people with a claim to be really, really good at something, Santino's music ability is a little bit God's gift, and a lot of hard graft. Practice mightn't always make perfect but it can set you in the right direction. "I used to gig loads. I've done so many gigs. From 16 to 18 I did about a gig every two weeks – acoustic, just in pubs and shit."
There was a rap group with three friends, then he went solo. His first gig – "it was in a pub, I remember some of our friends not being able to get in" – turned what we must delicately term 'interesting' with the appearance of both an ex-girlfriend and a girl-who-was-becoming more-than-a-friend. "They both knew each other, and didn't like each other. I invited them both down. I don't know why, I just fucking did! Yeah, it was a bit tense." He grins at the memory. "It was cool actually, really nice as a first gig. I was shit, obviously."
Gigs have proved a fertile breeding ground for romantic complications. (A musician's life, eh?) His current girlfriend is a few years his senior. They started dating when Santino was 18. "I lied about my age. Said I was 20, 21 – she was 22, 23 then. She found out at a gig. I was onstage, singing, and they were like, 'well done, Santino Le Saint! Can you believe he's only 18?' She was like, 'what the fuck?' But it didn't put her off, weirdly enough."
He uploaded his first track onto SoundCloud while at college; a cover of the Weeknd's Wicked Games. "It wasn't to make money off it or to be an artist or any of that. I put it out, and it did well. It didn't blow up or anything; it did well for the time."
There were three girls so we had to do what we could. I think it turned out alright
Playing gigs made the whole music thing more serious; proved to himself that he wanted to take it seriously. He shot a video to his track Hometime in a friend's garden, put it on SBTV. Then someone called David Dabieh dropped him a message… "Meeting my managers was very much like, yeah, I'm doing this shit. But even before that, design was cool, school was fine, but I never really wanted to do anything apart from make music."
There has still been the occasional hiccup – such as filming the video for Maria Don't Call Me. "Basically, it fucked up," says Santino cheerfully. Nine girls had agreed to come down and stage a house party. Eight girls dropped out on the morning of the shoot. It was a Sunday morning, and Halloween had been the night before. "I woke up and it was message after message after message. I was like, I'm fucked!"
His housemate agreed to step in, as did a girl from his modelling agency. The day was saved, although the concept had to be tweaked a little. "I wanted it to be a one-take-esque video of me moving through the party – but there were three girls so we had to do what we could. I think it turned out alright."
"I don't want to dumb down my sound or my creative vision..."
Thus the strange world of Santino Le Saint, one in which the climate is steadily changing but hasn't yet passed the irreversible tipping point of – what? One million views? A number 1? A Grammy? So he can travel to LA and hit up "off the hook" parties in the Hollywood Hills – "naked girls, people dropping off the balcony into the pool" – where he'll find himself talking to the producer of – guess who? – the Weeknd's first album, and experience "the only time I will ever fanboy in my whole life."
Or he might sit at London Fashion Week, even walk for the designer Julien MacDonald alongside Hailey Baldwin and Winnie Harlow. "They had free alcohol everywhere, it was sponsored by Ciroc. I was like, this shit's perfect!" He now counts MacDonald as a friend, although his relationship with fashion is a little cloudier. "It's weird, man. It's a weird industry. People telling you to put really nice clothes on and walk down an aisle, thinking that you're the shit."
Yet such heady moments are strung across the framework of studying for his graphic design course – which, being Santino, he likens to producing a track, with the mixing being of colours rather than sound. He recalls a classmate discovering his music was on Spotify. "Sometimes when you say Spotify, people go crazy. You could put your music on Spotify tomorrow if you wanted to." The girl duly went crazy. "She made a massive scene in front of everyone in the class. 'Oh my God, did you know he's a singer! He's got videos...!' And I could see some of the people were interested, and some of the people were like, 'this fucking guy…'"
I sense he likes this story, the collusion between Santino the Musician and Santino the Student. The former demands a lot from him: hard work, dedication, a maturity rare for most his age. "I don't want to grow up too quick," he says quietly. "It's not even about being 20 – you should be youthful no matter how old you are. There's no rush to be old, you know what I mean? At all, in any way."
There's a discussion he's been having a lot recently: can one piece of music be objectively better than another piece of music? Is Beethoven's Ninth a superior artistic achievement to Stormzy's Shut Up, regardless of personal preference? His dad says yes, his girlfriend no – what do I think?
Well that's stupid – what happens if you don't blow up?' It's not about that
I'm with Dad, by and large, but technical mastery only goes so far – I suspect Stormzy reaches plenty more listeners than Ludwig Van. Would you rather be 'Great' or accessible? "That's the million-dollar question!" exclaims Santino. "I want to find the line in-between… I don't want to dumb down my sound or my creative vision because I have to make it accessible – but I want to make great music accessible."
OK, I say, but what if he doesn't? What if the accessible music isn't great enough, or the great music isn't accessible enough, and for whatever reason he never hits the heights he hopes to hit – heights which, it's worth repeating, are pretty damn high?
No matter, he says. His two EPs are already tattooed on his body. "A lot of people, like my parents, were like, 'well that's stupid – what happens if you don't blow up?' It's not about that." Anyway, how many people sport ill-advised ink – meaningless cliches, misspelt names, a piece of fruit above their arse crack? At least his mean something to him. "If I end up working in the Co-Op for the rest of my life, I still made those tracks. They still exist."
It's a mentality that should stand him in good stead throughout his life – whether stacking shelves or headlining the O2. Wherever the road may lead, he should enjoy what promises to be quite a journey. To make some mistakes, drink too much, break a heart or two, and have his own broken in turn. You know – the stuff that inspires the songs, and has done so for as long as anyone's been singing them. After all, a Saint may plot his way to stardom, but the devil tends to play the best tunes.
"In my room, I find the chords of something..."
Here's how Santino Le Saint creates a new song. He waits for the solitude of night. "In my room, I find the chords of something and I'm like, 'ah, this is cool'. Then I find the drums, that's the first bit, and I'm like, 'ah shit, the drums work, it slaps.' Have a cigarette, start jumping around my room, start feeling the drums.
"Then I write the lyrics. Usually I'll always have one or two lyrics which I think are sick. Then I do the same: have a cigarette, jump around my room, sing the song for a couple of hours, imagine being on stage with it."
He tends to finish around half three in the morning. Uploads the song, plays it through his headphones. Has one last cigarette, brushes his teeth, climbs into bed. Lies back and closes his eyes, headphones still on, swaddled in the sound of his new creation and the joy it brings him, untethered, free.