William Adams Jr. didn't decide to loop a necktie round his waist as a fashion statement. He did it because he couldn't afford a belt.
As young Will approached the high school gates, you could hardly blame him for being a little apprehensive on how his makeshift new look would go down. Unlike most of his schoolmates, he didn't return home to the affluent districts of Pacific Palisades or Brentwood but the Estrada Courts housing projects of Boyle Heights, an hour and a half bus ride across Los Angeles. Unlike almost all of his classmates, he was black. Kids can be mean, and that's before you rock up accessorised like a pirate.
Sure enough: "Look at William's belt!" cried Stefan Gordy.
Always one. Suck it up, tough it out. "Why are you making fun of me, bro?"
"No, I really think it's cool," mocked Stefan.
"Whatever, dude." Better to brush the jibe off than play along.
Only maybe he should have played along: the next day, Stefan turned up to school and what did the fool have round his waist but a goddamn necktie? Some kids can't quit a joke.
"Why do you want to make fun of me, bro?"
"No, really, I think it's cool."
Hold on - is he being serious? This guy actually thinks it's cool to wear a tie for a belt?
"Dude," said Will. "I'm poor. I can't afford a belt."
Now Stefan looked shocked. "What? You're not doing that for fashion?"
"Are you serious, bro? If I could have a belt, I'd have a belt!"
This childhood misunderstanding led to far-reaching consequences. Firstly, William struck upon a potent realisation. That, in his own words: "Rich people wanted to live like poor people, and poor people wanted to live like rich people! That's fucking crazy when you're a kid! A rich kid sees poor kids like, 'wow, they're so cool! How come they're so cool? Why are they so, like, fearless?' I'd noticed the grass is greener type of thing."
Secondly, William and Stefan became firm friends.
Most people would rest or take a break. I fly around, sit on boards of companies and think tanks
Thirdly, as a result of this friendship, several years later, when William's new band needed somewhere to record, Stefan let them use his dad's studio. You see, Stefan's dad was none other than Berry Gordy III, founder of Motown Records and a useful man to have in your corner if you're trying to make it big in the music industry. William had once asked Stefan to pass on his demo tape to the old man, but Stefan never got round to it. Fortunately, the demo recorded in Mr Gordy's studio led to a record deal – and The Black Eyed Peas were on their way to stardom.
You could end the anecdote here and it'd be a barnburner, but there's genuinely more to come. Several years later, at the Grammys, Berry Gordy turned to his son's close friend, now known the world over as will.i.am. "Will," said the legendary record executive. "I want to thank you for believing in my son. I never thought I would see the day that my son is at the Grammys and playing at the Super Bowl."
"Hold up!" cries the attentive reader. "Shouldn't will.i.am be the one thanking Berry? Isn't will.i.am the guy who played the Super Bowl and the Grammys?"
Indeed so, but that class of Palisades Charter High School proved quite the hotbed of musical talent. Eight years after he formed the Black Eyed Peas in 1992, will.i.am founded his own record label, will.i.am music group. Nearly a decade after that – during which period the Black Eyed Peas unleashed the hellacious one-two of Elephunk and Monkey Business, swelling from a group to a supergroup to a brand – will.i.am signed Stefan Gordy, now one half of wild-haired electro duo LMFAO. As jobs for the boys go, this one turned out OK.
LMFAO would go on to release the staggeringly successful single Party Rock Anthem – which at the time of writing is the 46th most popular YouTube video of all time, clocking up more than (sit down) 1.5bn views – and subsequently support Madonna during her 2012 Super Bowl performance. (The Black Eyed Peas had played the year before.) And while it's probably a stretch to suggest all this came about because William Adams once wore a tie for a belt – spend five minutes in his company and you realise no timeline exists in which this man didn't turn out a massive success, probably in any field of his choosing; I'm talking, like, an astronaut – there's still a lovely butterfly effect around the story that even the most prosaic of minds must surely struggle to resist.
A tale of two presidents
will.i.am's mind is anything but prosaic. Whether acting out dinner party exchanges at Oprah Winfrey's or ruminating on the addictiveness of the smartphone, the man is compelling company – God knows what he'd be like a couple of pints deep down the pub. He reminds me a little of a previous square mile cover star, Steve Aoki: both men share a similar intellectual curiosity, an almost childlike enthusiasm for the new, the innovative, although will.i.am's is tempered by an at-best-ambivalent attitude toward much of the here and now.
We meet at the Dog & Duck – no, sadly it's a boardroom in the Corinthia Hotel, halfway down a long rectangular table that looks like it hosts SPECTRE meetings. He's doodling on a bit of paper, a little bleary: the effects of the overnight transatlantic flight into London still linger. I've read he only needs four hours' sleep a night – "Turns out you can use a little bit more than four hours," sighs will.i.am with the air of man finding this out the hard way.
The trick is to maximise the waking moments – how can you waste a second when there's a future to be forged? Everybody likes a list, so here's one:
An Incomplete List Of will.i.am's Achievements.
Founder of the Black Eyed Peas, a musical group which has sold approximately 75m units and counting. (One unit = one album sale / 10 song downloads / 1,500 song streams. "Yeah, I don't know, I think it's more, but yeah," grins will.i.am.)
Founder and CEO of i.am+, a tech company whose mission is to "create technology hits that create a ripple effect across pop culture", according to its website.
Founder of i.am.angel Foundation, which helps young people to pursue a college education and careers in STEAM subjects (science, technology, engineering, arts and maths).
Chief Creative Officer at 3D Systems, a leading company in 3D printing technology.
Former equity partner in Beats By Dre (now Beats Electronic) the audio company sold to Apple for $3bn in 2014 - the largest acquisition in Apple's history.
Director of Creative Innovation at Intel Corp 2011-2014.
Named a Young Global Leader by the World Economic Forum in March, 2013.
Judge on The Voice UK since 2012.
Creator of Marvel comic Masters Of The Sun, which has subsequently given the Black Eyed Peas' seventh studio album its name.
Quite the CV – did I leave anything off?
"Er… it sounds like a lot," says its originator, cautiously, "but there's a lot you can do with time. I figured out a way to maximise time, and take advantage of the downtime. Most people would rest or take a break. I fly around, sit on boards of companies and think tanks, collaborate with futurists."
We'll come to the future in a moment. Masters of the Sun Vol. 1 is The Black Eyed Peas' seventh studio album, and the group's first since 2010's The Beginning. "One of our members was diagnosed with cancer so the eight years was not deliberate or by choice," says will.i.am of the hiatus. "Life happens and we're just happy that he beat it."
He's referring to Jaime Gomez aka Taboo, who along with will.i.am and Allan Lindo (apl.de.ap) has been part of the group since 1998 debut Behind the Front. (Singer Fergie Duhamel joined for the third album Elephunk but her departure was confirmed earlier this year.)
There's no resolution to the gun problem. It's like people sweep it under the rug
Fittingly, Masters of the Sun… is a throwback to the politically conscious hip hop that defined The Peas' first two albums before the arrival of Fergie signalled the move to a more pop-infused sound (and massive commercial success). "We're celebrating the 20th anniversary of our first album that ever came out, so we made sure it's in the same vibe aesthetics as that record: very jazzy, sample-influenced, but with today's touch."
While comeback single 'Big Love' has drawn comparisons to 'Where Is The Love?' – still the group's most celebrated track – the accompanying music video signals The Peas' willingness to take on the biggest of issues. Much of the video depicts a faceless gunman attacking a school, while students flee for their lives, cower beneath desks, and in some cases are graphically shot down. "If it's hard for you to watch, imagine the countless kids that have faced that just in this year alone in the States – and the year's not even up yet."
Columbine, Virginia Tech, Sandy Hook, Stoneman Douglas: in America, school shootings have recurred with horrifying regularity over the past two decades. On completing the video, The Peas were reluctant to release it, "but we felt like we needed to, because there's no resolution to the problem. It's like people sweep it under the rug; it's as if their phone has hypnotised them."
Unsurprisingly, the group found the video "super hard to make." will.i.am describes overhearing one of the kids say excitedly, 'wow, we haven't had an active shooter drill in our school yet! This is my first active shooter drill!' It's a chilling reminder not only of the vividity of the threat but the negligence in countering it – from the government's refusal to countenance even the meanest form of gun control to a school not prepping its students for the worst.
The video's content – it also shows border officers rounding up immigrants at gunpoint – deliberately jars against the upbeat lyrics of the chorus: "All that we are / All that we're made of / Is big, big love / Big, big love". In the age of Donald Trump's America, does this sentiment really hold true?
will.i.am thinks. Rubs his chin. Narrows his eyes. Thinks some more. Five, ten, 20 seconds altogether before delivering a reply.
"I told myself that I don't want to give Trump all the credit like that. As loving citizens, sons of moms, daughters of fathers, tax-paying people, some of us voted, some of us didn't, phone holders, phone swipers, contributors to society, we can't give him all that credit. But what they have done is take advantage of the phone swipers and phone holders and feed eaters, and the algorithm that manipulated us is the reason why he's President."
He's referring to how the Trump campaign manipulated the hyper-personalisation of Facebook's News Feed – basically, prioritising articles that conform with other articles viewed by each individual users; giving the people what (Facebook thinks) they want – to blitz people with highly partisan and often factually suspect content.
Motherfuckers really think they're doing shit! Your time has fucking been kidnapped, bro
"That algorithm. Take the algorithm out of the equation, is he President? No. That algorithm. Put the attention where it needs to be. It fed into our bubble. They manipulated our likes. Now, the next Presidency, ooh! I wouldn't be surprised if the internet turns off. That's the only thing that hasn't happened yet. You know what would really piss everybody off? Is if the fucking internet shut off!"
In January 2008, Barack Obama responded to defeat in the New Hampshire presidential primary with an electrifying speech that tied his historic campaign into the story of America itself. "For when we have faced down impossible odds, when we've been told we're not ready or that we shouldn't try or that we can't, generations of Americans have responded with a simple creed that sums up the spirit of a people: yes, we can."
While instantly lauded, the speech became iconic a month later with the release of Yes We Can, a black-and-white music video produced by will.i.am in which various celebrities recited particularly inspirational passages over Obama's original delivery. "We've been warned against offering the people of this nation false hope. But in the unlikely story that is America, there has never been anything false about hope." (The stuff about ending tax breaks for corporations didn't make the cut.)
The video proved a sensation and has amassed more than 26m YouTube views – but its creator doubts it would have had the same impact in the digitally saturated world of 2018. Hard though it is to comprehend, YouTube had existed for less than three years when Yes We Can was released.
In 2007, says will.i.am, "Two girls and one cup was how people used YouTube. It was just shock stuff, silly stuff. Yes We Can was like, 'yo, share this'. This is sharing – 'yo, did you see this?' That's YouTube. And then here comes an inspirational speaker… Wow! A losing speech inspired people! But you weren't numb in 2008. You're fucking numb right now."
He continues, warming to his theme (this is my first experience of will.i.am sans handbrake and it's quite something): "You get bombarded by fucking notifications – you're drowning in notifications, bro! Pow, pow, pow, pow, pow! Content, content, content. You gotta work keeping up, bro, you like this – 'oh yeah, I gotta get back to work'. Motherfuckers really think they're doing shit! Your time has fucking been kidnapped, bro. And then try to get inspired right the fuck now? Nah, bro. I don't know right now. Shit's weird right now."
How would the will.i.am of 2008 react to the America of 2018? "I would say, I knew Twitter was it. I knew Twitter and Facebook would be responsible for whoever is President now, just like YouTube was responsible for Obama. If we didn't have YouTube, Obama wouldn't be President. If we didn't have Twitter and Facebook, Trump wouldn't be President. If we didn't have television, [Ronald] Reagan wouldn't have been President. [No] printing press – maybe [Theodore] Roosevelt wouldn't have been President."
He doubts another politician could credibly replicate Obama's message of optimism and hope. "The next inspirational thing that's coming – I don't know. I don't know what form it's gonna be in. It's probably a collective, not a single individual. A movement, not like a singular. A herd."
When everyone's poor around you, you don't know what poor is. I learned firsthand
The likes of #MeToo and Black Lives Matter have produced considerable impact – but has the moment already been missed in terms of effecting lasting social change?
"A friend of mine was like, 'we forgot the right movement, and all these other movements came at the right time to distract you from the one that actually would change everything.' And that was Occupy. That was the movement. That was the one. That was the one that would've changed everything."
Formed as Occupy Wall Street, the Occupy movement saw protestors camp out in financial institutions across the world to raise awareness of the extreme wealth disparity across modern society (the richest 1% are calculated to have as much money as the other 99% combined) and trigger a redistribution of this wealth – to the many not the few.
In 2016, one of the creators of Occupy said of the movement: "Occupy Wall Street was a constructive failure because we set out to achieve a very specific goal, which was to get money out of politics, and we failed because we based our actions on a theory of change that wasn't true, and we didn't know it wasn't true. We had to test the hypothesis – and we tested it, and we found out it's not true."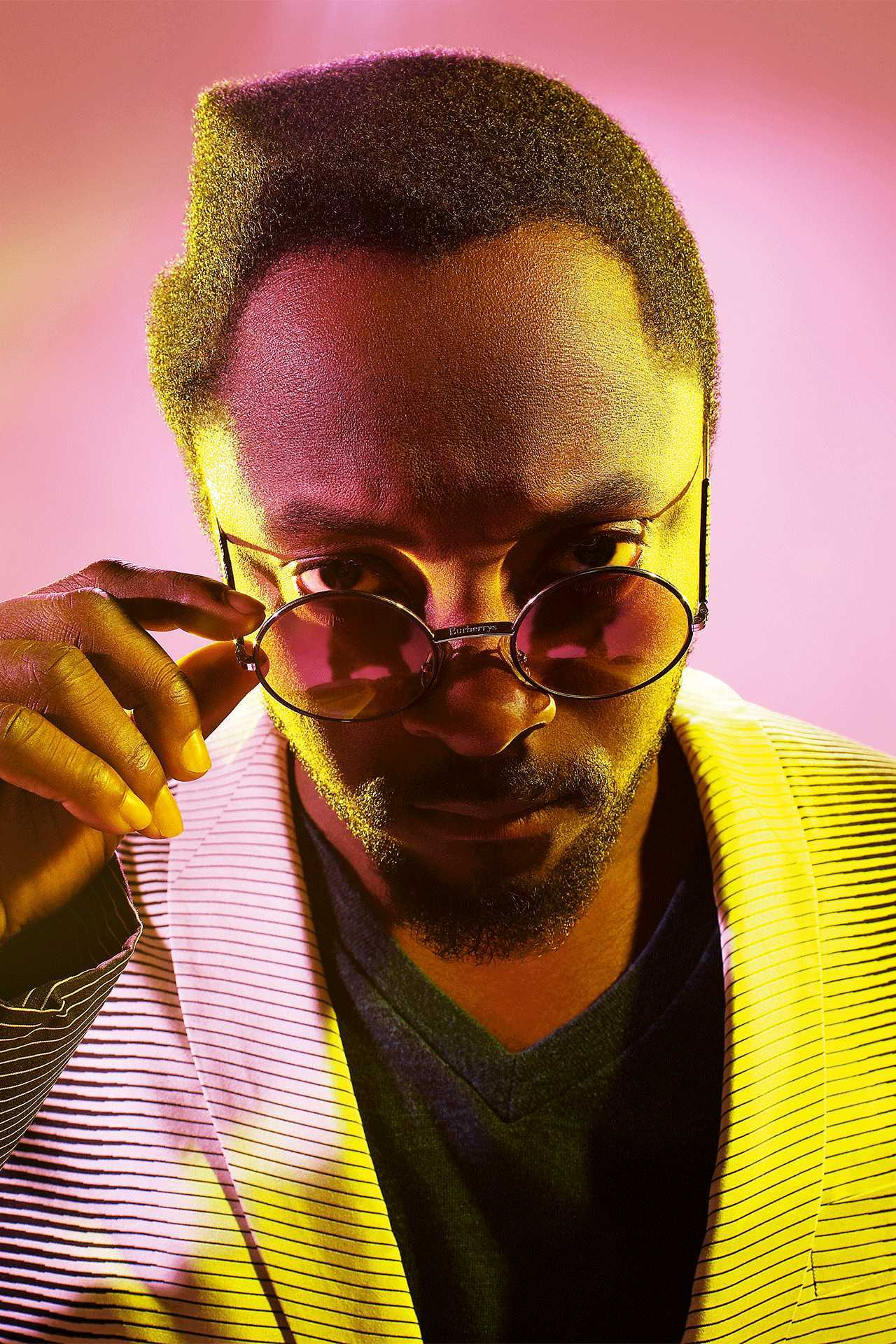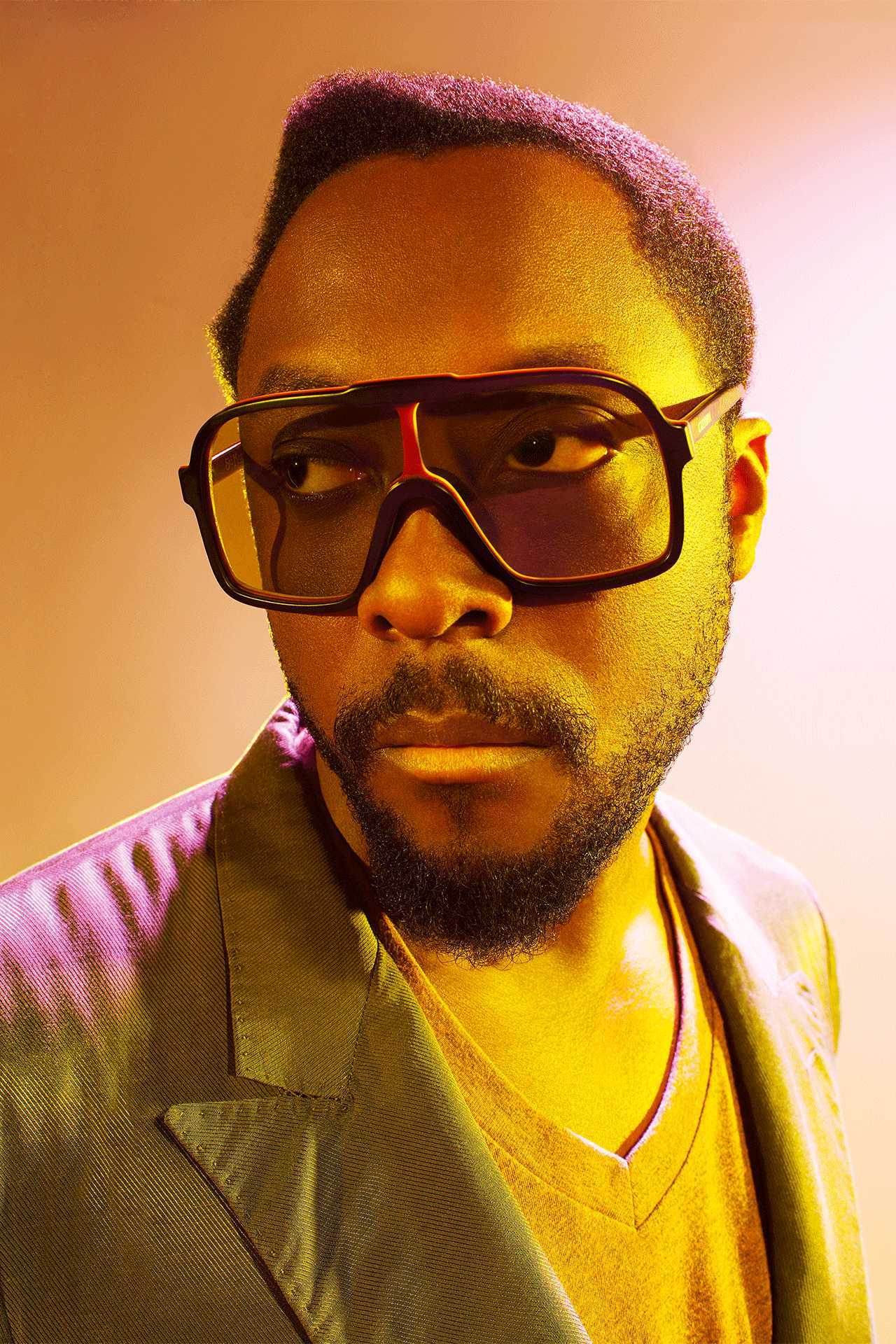 From Boyle Heights to the Super Bowl
will.i.am has experienced both sides of the coin. Although his net worth now rivals Pi for decimal places, his childhood was impoverished. He attended public school thanks to the 'Magnet' program that offered gifted students educational opportunities they could not otherwise afford. This education wasn't confined to the classroom.
"Brentwood taught me the difference between rich and poor. Like," and here he takes on the persona of a wide-eyed kid, "that's your dad's Lamborghini? Fuck, that's a Lamborghini! He just bought it? Where do you guys live? That's your house?! What the fuck! That's a huge – cos when you live in the projects and you're poor, nobody got the Lamborghini but on the poster. You know? Cos when everyone's poor around you, you don't know what poor is. So I learned firsthand that we were poor."
Did hanging out with rich people make him want to be rich? "Ummm – it made me want to take my mum out the projects. I wanted my mum to have a house like the people I went to school with. Rich wasn't the word – it was like, 'I wanna buy you a house.'"
The kid is back, but tired now, fed up with being poor. "I don't want us to ride the bus: I don't wanna ride the bus, Mum. I don't want us to walk two miles from the grocery store with grocery bags, and then the paper bags rip in the rain and groceries fall on the street. I don't want that. Ma, I don't wanna wait in the welfare line, I don't wanna get free milk anymore. I want us to have good milk. I don't wanna have to go to the store and say: 'my mum wants to know if we could have two dollars of meat on credit', and then the person at the store says 'but your mum still owes me two dollars of meat from last month'. And then say, 'I know, but it's meat. We just want to eat.' And then have to go to a rich school – where your friends have Lamborghinis, Ferraris, Mercedes."
If school demonstrated the difference between the Haves and Have Nots, growing up in LA offered its own cultural education. "I went to an all-white school, lived in an all-Mexican neighbourhood, went to an all-black church, hung out with Filipinos on the weekend. That's just LA."
He roleplays meeting a new friend. "What nationality are you, are you Mexican? 'No, I'm Persian.' Oh, wow, Persian! Where the fuck's Persia? Oh, Iran? Oh shit – Persia's Iran? I didn't learn that in school – I learned that from LA."
The roleplay continues. "How come you guys call it Persia, though? Oh, you guys was a Kingdom? Oh, the Persian king? They didn't teach me that in school. I learned that from, like, Miss Sharif." Miss Sharif duly makes an appearance. "'Vill. Vill, you vant to take my daughter out you have to know about Persian culture.' I learned that from LA."
I would fucking throw my phone out the window if I turned my notifications on! Hell nah!
Music offered an alternative to the streets. (Clichés are clichés for a reason.) "It kept me safe. If I wasn't a musician I would have been a gangster, and that's the last thing I think I would be good at." He chuckles at the thought, then ticks off: "You're either an athlete, affiliated with a gang, musician. And even if you're like an artist, and you do graffiti, the graffiti eventually gets you to being a gangster. So I stopped doing graffiti and focused on music, just so I could stay safe in the area that I grew up in."
Stardom, and then superstardom, never dulled his creative edge – few laurels can have been less rested upon. In 2011, The Black Eyed Peas played America's most celebrated gig: the Super Bowl Halftime Show. This only came about because will.i.am directly pitched the NFL to book the group – since Janet Jackson's infamous 2004 'wardrobe malfunction', veteran rockers had been the NFL's performer of choice (The Pea's immediate predecessors were The Who, Bruce Springsteen, and Tom Petty).
Simply landing The Show was a coup – but will.i.am wasn't done. He persuaded Fox to sell him the ad units that bookended the performance "at a pretty cool price". No Super Bowl performer had ever starred in the adverts around their own show. "You can use it as a new case study," will.i.am told Fox, "and then sell it to whoever's performing at the Super Bowl next year."
Fox's advertising booker replied: "I don't know whether to be shocked that you know what an ad unit is, or that this is a great idea."
The resulting advert – for the Salesforce Chatter app – ended with an avatar of Fergie dragging an avatar of will.i.am onto the stage. (The avatars even wore the same outfits the actual Peas performed in.) Very clever, very futuristic, very will.i.am.
His obsession with technology is the stuff of industry legend. He got starstruck on meeting Bill Gates and the late Steve Jobs. Over the years he has been involved in smart phones, smart watches, cameras, social media platforms, 3D printing, virtual and augmented reality – some ventures worked, some didn't, but all were undertaken with the passion and commitment of a true zealot.
Yet the great technophile has a more ambivalent relationship with his devices that you might expect. For starters, all phone notifications are permanently switched off.
"I check my phone; I don't want my phone to check me," he explains, before launching into a typically extravagant monologue. "Gling, gling, gling, gling, gling, gling! I would fucking throw this bitch out the window if I turned my notifications on! Hell nah! Especially on some Twitter shit?" [His personal account has 12.9m followers.] "Get the fuck outta here! Instagram notifications for a like? 'Oh yeah, I got liked!' What the fuck? Seriously? Just cos I'm on TV right now with my phone, people assume that I'm always on my phone. But I'm really not. I'm doodling, I'm working."
The problem isn't so much with the devices but our dependence on them. "Driving in a car, looking at your phone? That's some crazy shit. At a restaurant, you and your chick – both of ya on your phone? That's crazy shit. Making love to your significant other, and both of you on your phone?" He convulses into laughter. "That's some weird shit!"
So a hundred years from now, maybe I just look like the way I look now. Maybe I'm 140
His phone usage triggered (very) minor controversy when viewers of ITV talent show The Voice – he's been a judge for all seven series – complained will.i.am spent too much time on the device, rather than concentrating on the acts. (will.i.am responded that social media was a means to communicate with the audience over an otherwise one-way medium.)
In 2013, his treatment of Team Will act, and eventual runner-up, Leah McFall created what he would later describe as "a political mess". He flew McFall out to his music studio in LA, a better opportunity than the actual prize itself.
"He's very funny and quirky off camera, just like he is on TV," McFall tells me over email. "He did more for me than what I could have hoped from a coach on The Voice and supported me at the start of my career. He is very passionate about his charity which allows schools that have low financial support more access to computers and technology so that the children that attend can have a better level of education. I really appreciated his heart for the things that really matter in the world."
For all the music, the investment, the innovation, perhaps this deserves to be will.i.am's defining legacy: he knows what matters, and he fights for it. He uses his platform to promote love and criticise injustice, his wealth to help those without. His mind may dart all over the place but his heart has always been in the right one.
Earlier I mentioned how he reminded me a little of Steve Aoki so it seems appropriate to finish with a question inspired by Aoki – specifically his decision to be cryogenically frozen upon death in the hope of an eventual reawakening. "To not exist – I just don't know what it's going to be like."
Does the prospect of death frustrate will.i.am? Not being able to experience the world a hundred years from now? Never knowing what that world will be like? Typically, he answers with an anecdote, or rather performs an anecdote – script reproduced below.
will.i.am and the bioscientist
Int. Oprah Winfrey's house (it's unclear which one). A dinner party.
The characters: will.i.am and 'Mr 26', a young bioscientist.
Both roles played by will.i.am.
will.i.am [checking his bowl]: What is this ice cream? Yo, is this milk? I'm vegan, bro!
Mr 26 [deadpan, British, elongates the letter 's']: No, there's no milk in there.
will.i.am: So what did you create it with?
Mr 26: We simulated all the molecular structure of milk, and then re-programmed it using the protein of eucalyptusss.
will.i.am [incredulous]: Eucalyptus? Eucalyptus made this milk?
Mr 26: It's not eucalyptusss anymore. So everything is made out of the same things. It's just the sequencing of them – and we've figured out a way to sequence the same molecular structure for milk, and the yeast that it takes to make milk, from eucalyptusss.
will.i.am [tasting]: This shit's delicious. How old are you?
Mr 26: I just turned 26.
will.i.am: You just turned 26? Who do you hang out with? What do your friends do?
Mr 26: One of my best mates, he's a bioscience engineer, and he's working on the printing of meat. Beef.
will.i.am: Wait, wait. Say that again? You can just print beef?
Mr 26: You can print beef like a 3D printer prints plastic things. You can print beef, organs. It's a step before when you're able to clone an entire being.
will.i.am: Seriously?
"So a hundred years from now," says the will.i.am of the Corinthia, abandoning the performance to smoothly plug back into our interview, "maybe I just look like the way I look now. Maybe I'm a hundred and freaking forty."
If he never worked another day, he'll have accomplished more in his life than most people dare to dream. Living to 140? I'm not sure the future could cope.
Masters of the Sun: Vol. 1 is out now.