Rising young broadcaster James Stewart is one of the most popular voices on Heart radio.
Indeed, Stewart recently landed the early morning breakfast show slot every weekday. (We don't envy his alarm clock but huge congratulations nonetheless.)
'Face for radio', you might think...
Alas! Stewart has also hosted the live red carpet coverage at the Oscars for E!, and was the 2017 ambassador for international men's grooming brand Johnny's Chop Shop. He's also a regular on the front row at London Fashion Week. You'd hate him, if he wasn't such a sound human.
From professional accomplishments to favourite date spot, this is James Stewart and his London...
Me
What upcoming project(s) are you most excited about?

You caught me at a good time actually, as I've just started (literally this week!) a new radio show across the UK on Heart, taking over from Jenni Falconer on early breakfast, so I'm living the 3am alarm clock dream at the moment… exciting week!
What is your proudest professional accomplishment?
Ooooh good question. I guess grafting away for a few years, doing the jobs in restaurants, gyms, events, to get to a place where I've been able to present full time, it was definitely a struggle, but worth it now.

If you could change one thing about your career, what would it be?
Well, five days into my new job, I guess an extra hour in bed wouldn't go a miss?
What do you hope to achieve that you haven't yet?
I love coming up with ideas. If I wasn't a presenter, I'd work in development full time at a TV studio, or production company, and I'm actually working on a couple of excitement development projects as we speak, so I'd love to get one of those away in 2020.

Outside of your family, who is / was your biggest inspiration?
One of my best mates, Wade Briggs. He's an actor, from Australia, and moved his whole life to London a year or so ago, kind of by chance.
Initially things didn't go his way acting wise, so he was forced into some of the less glamorous jobs to make money, all the time whilst his partner Roxie was pregnant.
He battled through that, supported his family, is an awesome Dad, AND just shot a feature film!
 He never gave up.
Tell us something nobody knows about you…
I think about Princess Leia most days.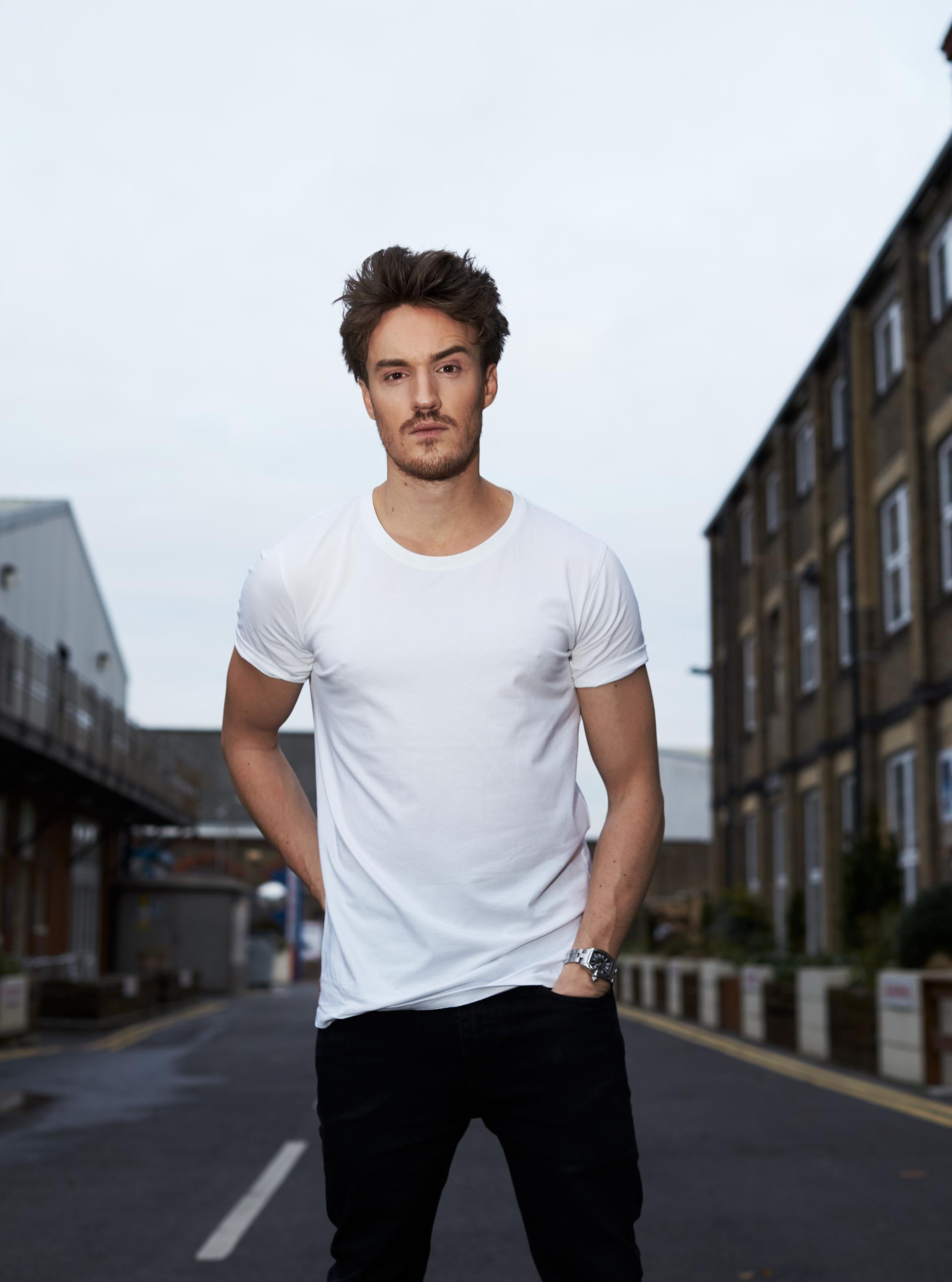 My London
What do you love most about London?
God, where to start! London's been my home for nearly 10 years now, and for me it's the best city in the world.
I love how in 20 minutes you can be in totally opposite surroundings. Nowhere on the planet do you get such a mix of old and new, and I love that.
What would you change about London?
A 24 hour tube! As I said, 3am alarm clocks mean I'm spending way too much money on cabs!
What is your favourite London pub / bar?
I'm loving Kettner's in Soho, now it's back and full refurbed - my girlfriend and I had our first date there together, so I guess it's sentimental for me in that respect too!
What is your favourite London restaurant?
I actually went to Casa do Frango in South Bank last night, and it was awesome! Great vibe and they don't take bookings which I kinda liked. It's portages chicken, so kind of like a slightly fancier Nandos (and they serve Lime beer!).
Where would you take someone on a London date?
Greenwich, without a doubt. Start at the Cutty Sark, check out the maritime museum (including the painted room!) hit the market, take a stroll up to the top of the park, where the meantime line is and then hit the pub on the way down the hill. Done.
If you're visiting London, what's the one thing you MUST do?
The Natural History Museum! I know that's quite basic, but I'm a total animal/nature geek so you can't go wrong... Plus, as I write this there's a Harry Potter exhibit on! What's not to love?!