What's the vibe?
Boujee drinking den meets swanky ski chalet. Below is the final flourish in the Hide triptych – an elegant alcoholic companion to the all-day dining of Ground, and the Michelin-starred refinement of Above.
Walk down the sinuous timber staircase (surely London's most photographed set of steps) and you'll find yourself entering a calming space completely antithetical to the bustle of Piccadily whirring above on the pavement. It's a smörgåsbord of warm woody tones, offset by the glinting bronze of a stacked backlit whisky cabinet and the muted industrialism of poured concrete walls.
This isn't the kind of loud clattering bar where the same old hip-hop mix is played a couple of notches too high on the volume knob, but equally it isn't the type of stuffy gaff where good posture and a Coutts bank card are required to be treated equally.
What it is, though, is a quietly spoken sanctuary where even the sha ta ta of a cocktail shaker feels softly percussive; a mood that suits date-night drinks more than bacchanalian excess with your uni pals.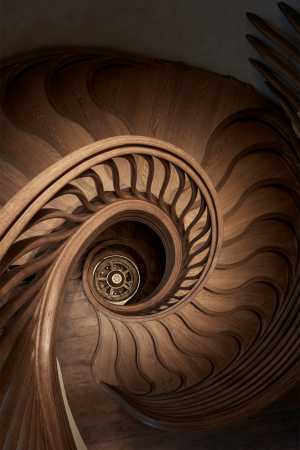 What's the story?
Oskar Kinberg may not be a household name, but over the last decade he has been responsible for some of the finest cocktails in London – firstly at Ollie Dabbous' eponymous Fitzrovia, Dabbous, and now at Hide: Below. His approach to drinks making could be described as modern, sometimes complex, even a little progressive, but it never offsides the consumer. For those who know, Kinberg is simply a maker of a damn-fine cocktail. That's all that matters.
Hide itself is located no more than 200m from Green Park tube station on Piccadilly. It's a vast, expensive spot that wears its 'super restaurant' label with pride. Dabbous is the kind of talented chef that carries hype with him wherever he goes – a £20m Mayfair multi-restaurant bonanza is clearly going to be no exception. The fact that the chef, Kinberg and backer Yevgeny Chickvarkin have managed to create a place that lives up to its lofty reputation is impressive in itself.
Away from the fine dining and spotless brunch service of the upstairs restaurants, Kinberg's bar is something of a sleeper hit, but it'll be the spot you're likely to return to most of all.
Kinberg's approach to drinks making could be described as modern, sometimes complex, but it never offsides the consumer
What to order?
Kinberg's drinks repertoire doesn't rely on the speakeasy cocktails of yesteryear, or pomp and ceremony ad absurdum, rather the mixologist builds layers of flavour in his concoctions that taste more than the sum of their parts. It's the kind of place where you could blind order a drink based on your preference for 'long and fruity', 'short and boozy', or 'surprise me' and your expectations will be met with effortless aplomb. You even get a little palate cleanser before you order, which is a charming touch.
The Cross-Eyed Mary (Ketel One vodka, olive oil, spice, clarified tomato juice) is a bloody mary in everything but appearance: an impeccably refined take where the heaviness of the tomato juice is removed but all the flavour of the fruit left in. It comes with a piquant caper dust rim as one final flourish. Typing this has our mouth watering. This is one of London's finest cocktails.
Elsewhere, the Adam & Eve (Somerset cider brandy, dark rum, fino sherry, fig leaf, spices, lime, clarified milk) is a delicious umami-laden milk punch, while Smoke & Mirrors (Kamm & Sons British aperitif, Ardbeg 10YO whisky, Cocchi di Torino, Gammel Dansk, melon) is a beguiling moody concoction of bitter Kamm & Sons, the wisp of smoky whisky, and cooling melon – though a little more of the latter would have suited our tastes.
Better yet, come in for a spanking martini (gin or vodka, or both for the vesper fans among you) where frozen birch sap, tapped from trees in Scandinavia, is lazily stirred into the drink instead of ice to give the king of all cocktails a silky mouthfeel and an alluringly soft finish.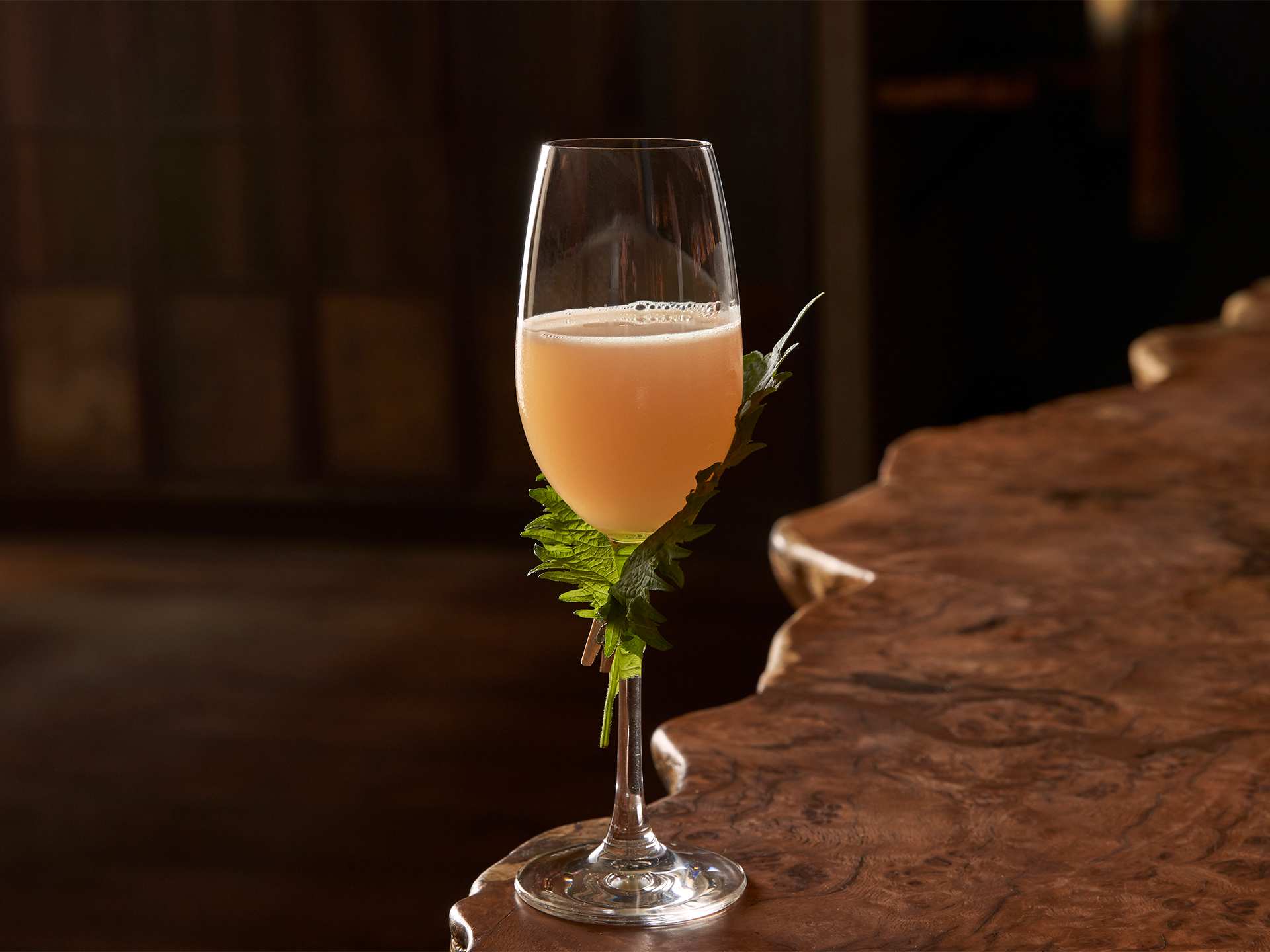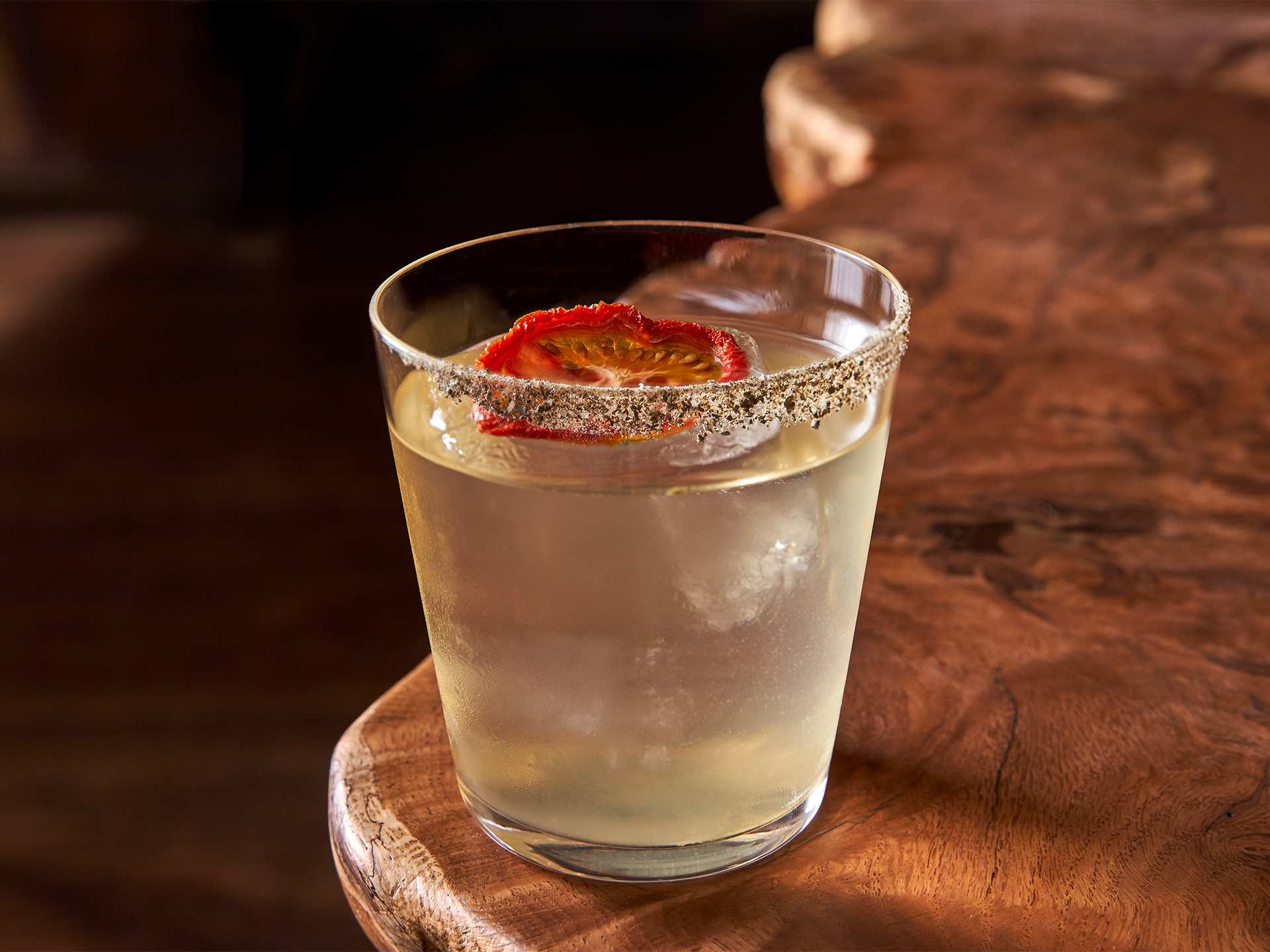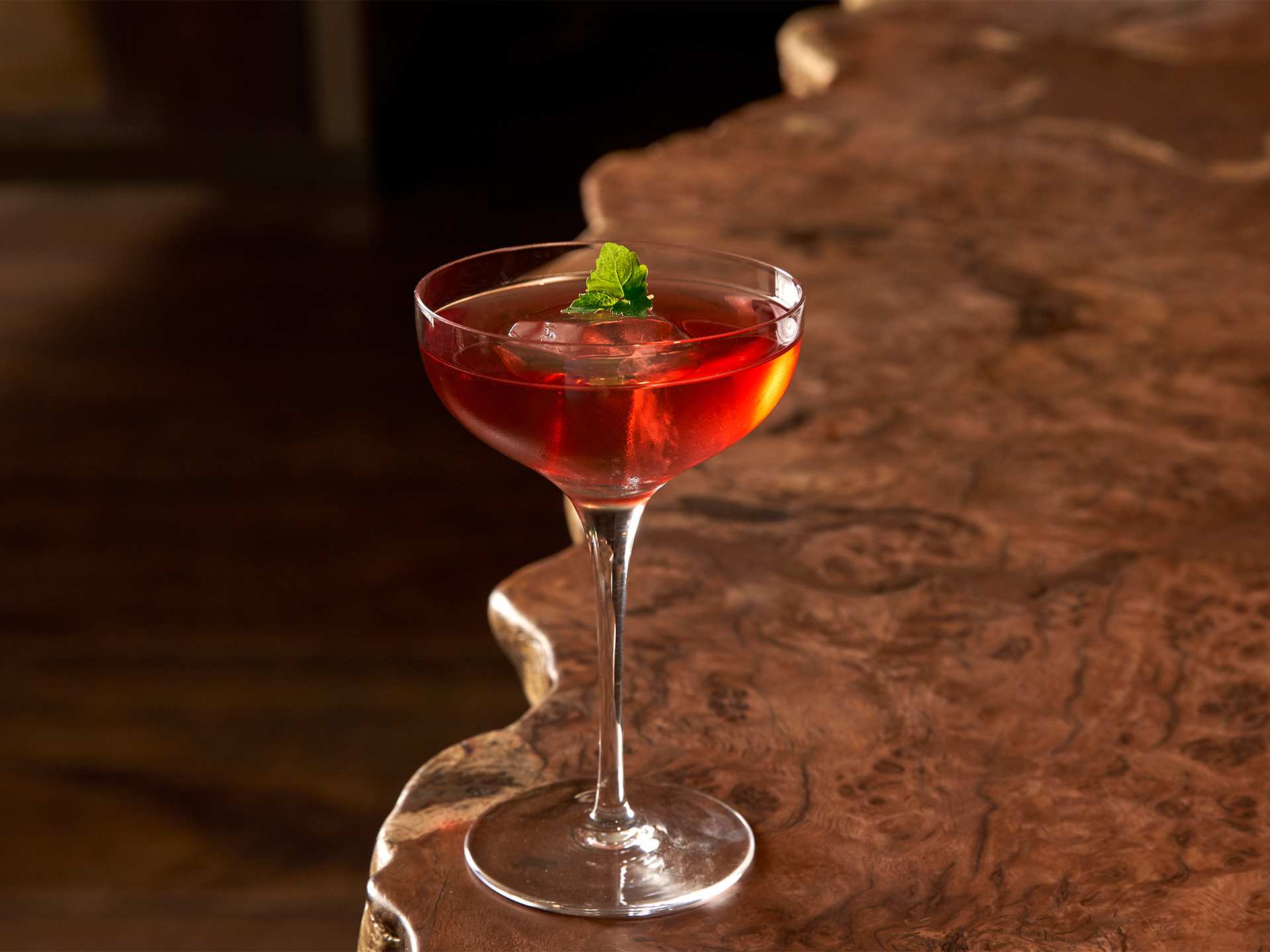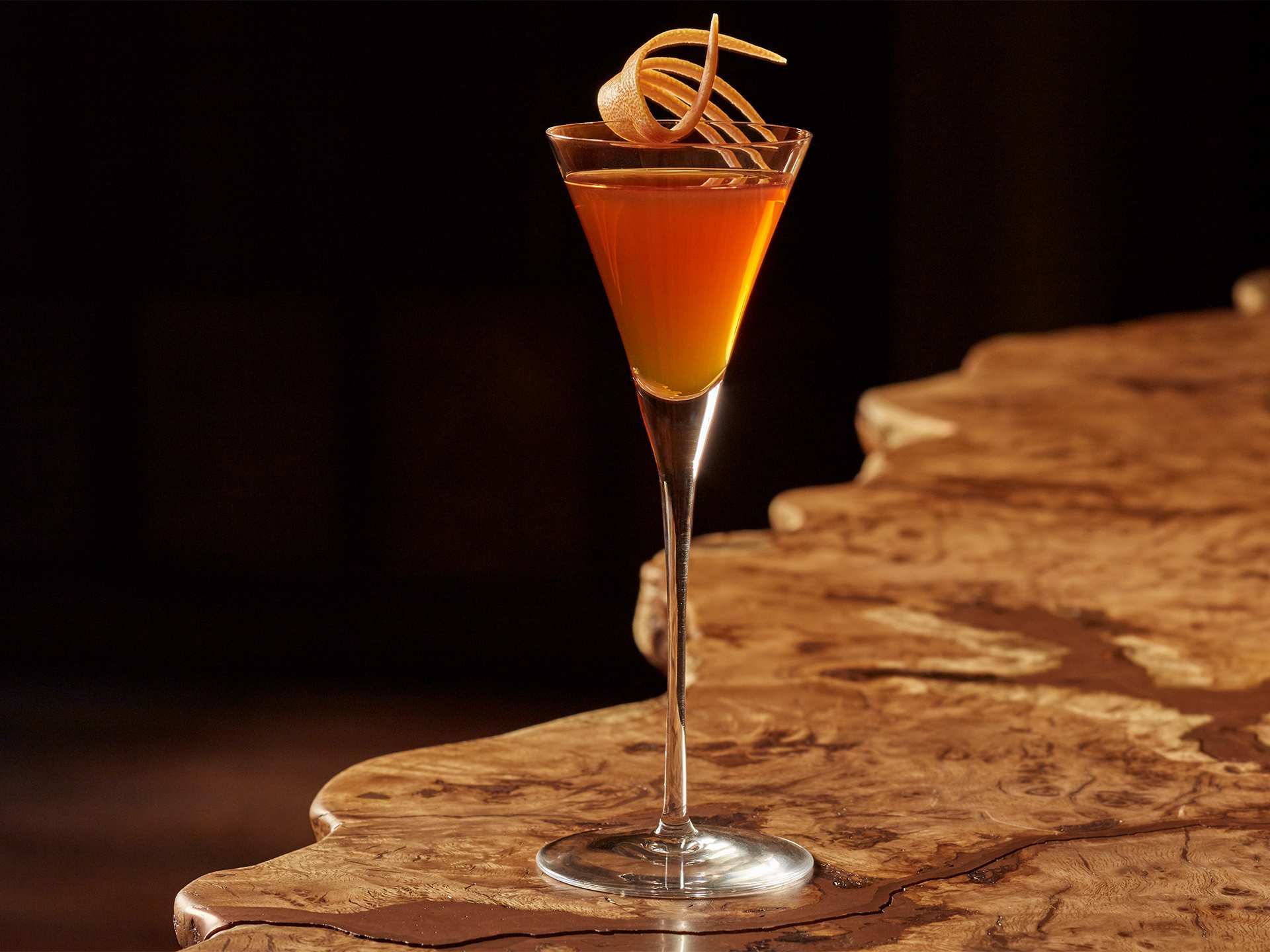 How's the food?
Small, but utterly delicious – exactly what you might expect from one of London's best fine dining chefs, Ollie Dabbous. They're snacks, after all: accompaniments to your drinks rather than serious carbs to soak up booze. There's housemade charcuterie (think: goose, lamb and pork) and a slap-up cheeseboard, while pillowy soft flatbreads are adorned with heaven-sent toppings like jerusalem artichoke and truffle, or cep and lemon thyme.
There's a secret dish on the menu, though, that if you ask very nicely you may be able to try: crispy soft shell crab, slick with a ramson emulsion, is the kind of crunchy, fragrant seafood dish that makes us swoon.
Come in for a spanking martini where frozen birch sap is lazily stirred into the drink instead of ice
Will it bankrupt me?
You'd be surprised. Hide's prime Mayfair location will understandably leave plenty bracing for impact when the bill arrives, but cocktails ranging from £13.50 - £20.00 represent slightly better value than other cocktail haunts like the Rivoli Bar and Duke's nearby. For a highly curated drinks list, we're alright with that.
The food does feel a little dearer due to the size of the portions but, hey, Michelin-starred chefs don't come cheap.
That being said, a quick scan of the wine and spirit lists will leave you wincing: there's 34 whiskies from the eclectic menu that top out at more than £100 a glass, while you can opt for a Clase Azul Ultra Anejo tequila for £640 or Chateau Fontainebleau 1811 cognac for £1,200 per 50ml. The wine list, associated with Chichvarkin's Hedonism Wines, is one of the largest you'll find anywhere in London. Prices stretch as far as your wallet does.
Anything else to note?
Elsewhere on the basement level of Hide, you will find three private dining rooms – seating four to six people. The intimate spaces are perfect for intimate dining occasions away from ruffians of the main dining rooms upstairs. It's certainly a stylish place to spend a birthday celebration, naturally with a drinks menu to match.
For more information, see hide.co.uk