Nothing beats a good hotel bar: the myriad clientele from all around the world, the inevitably polished decor and service, and – should you indulge yourself a little too heavily – a very short commute to the nearest bed. Hithe + Seek, located in the five-star Westin London City, is another storied addition to their number.
There's a sense of drinking in a very cool dance studio: lots of gold poles and green velvet. (Nobody is dancing on the poles. They're decorative.) However, while the interior is very stylish, you'll be distracted by the river Thames filling the southern window, the Tate and the Globe Theatre eyeballing you from the opposite bank.
Wine is a big focus here, with the menu split into two sections: Hithe offers bottles from familiar regions and labels, while Seek pushes you down roads and vineyards less travelled. The food has been carefully designed by executive chef Jorge Colazo to compliment the many different vintages. This is a place that takes its booze seriously and all the better for that.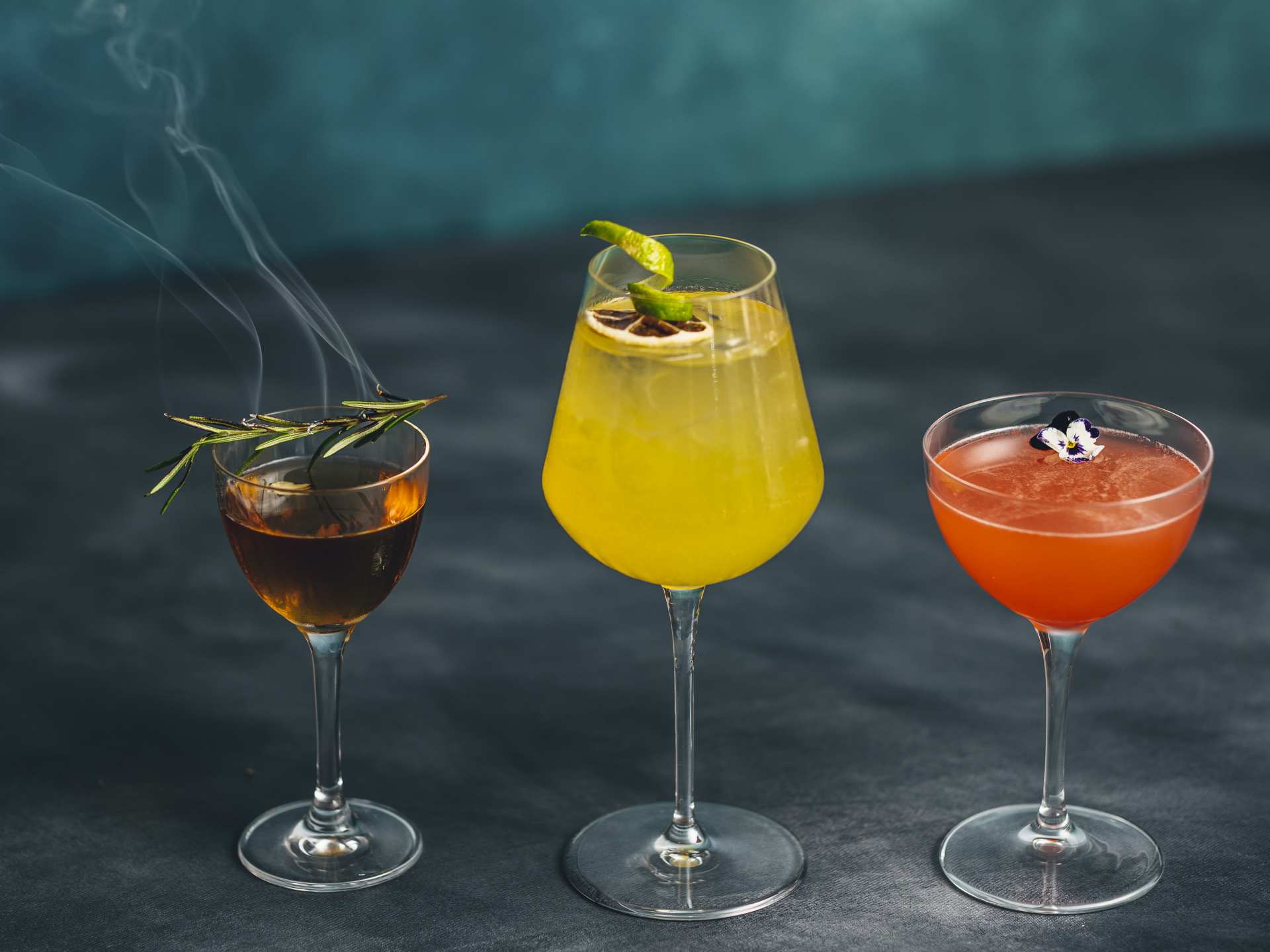 What to order?
Wine, eventually, but there are some seriously impressive cocktails on the menu. The standout might be 1666, named for the year of the Great Fire of London. Naturally, it's served smoking and smells and tastes like Bonfire Night, which is a very good thing. I won't make a 'fireworks on the tastebuds' joke because I'm better than that but my word it's a rocket.
Ethelred's Hythe tastes like alcoholic gazpacho. "I'd genuinely recommend that," says my flatmate when asked for his verdict. "Beautiful." So is the Hithe Tide, a lovely summery vodka ice tea that you pour from a tea strainer into a glass filled with petals. You'll both want to be Mother (and not in a weird way).
Onto the vino. Felix, the manager, proved a flawless guide and knew the menu like his favourite childhood book. A particularly inspired selection was the Greek Klima Klima Assyrtiko, although I should also mention the Forra Manzoni Bianco from northern Italy, made using witchcraft techniques. I can't offer further details or I'll be turned into a frog.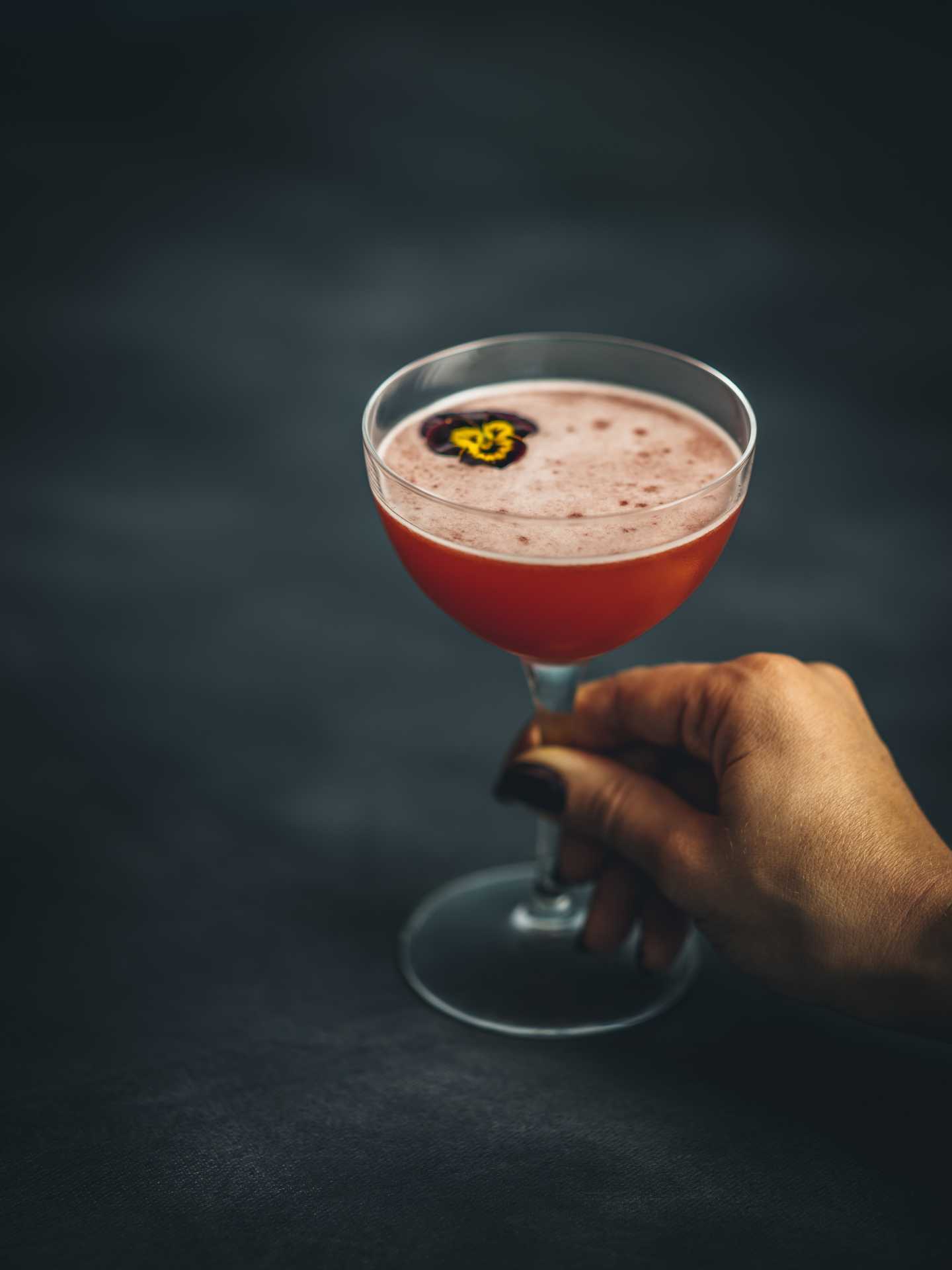 How's the food?
Hithe + Seek specialises in bar snacks and sharing plates, with all ingredients prepared fresh on site. Make sure to order the sea salted brioche, served with seaweed butter, homemade vinegar and olive oil. As bread goes this is as good as it gets.

For the carnivores, the steak sandwich: two miniature steak and cheese burgers with a charcoal bun that looks very cool and tastes very nice. Also the pork bao: there's no such thing as a bad one and this doesn't break the rule.
Octopus on black lentils is a great change of pace if you've had enough meat. However we recommend you go the other way – get more meat. Get the charcuterie board with five different cuts, the iberico ham being the highlight. Plus it gives you the excuse to order more brioche.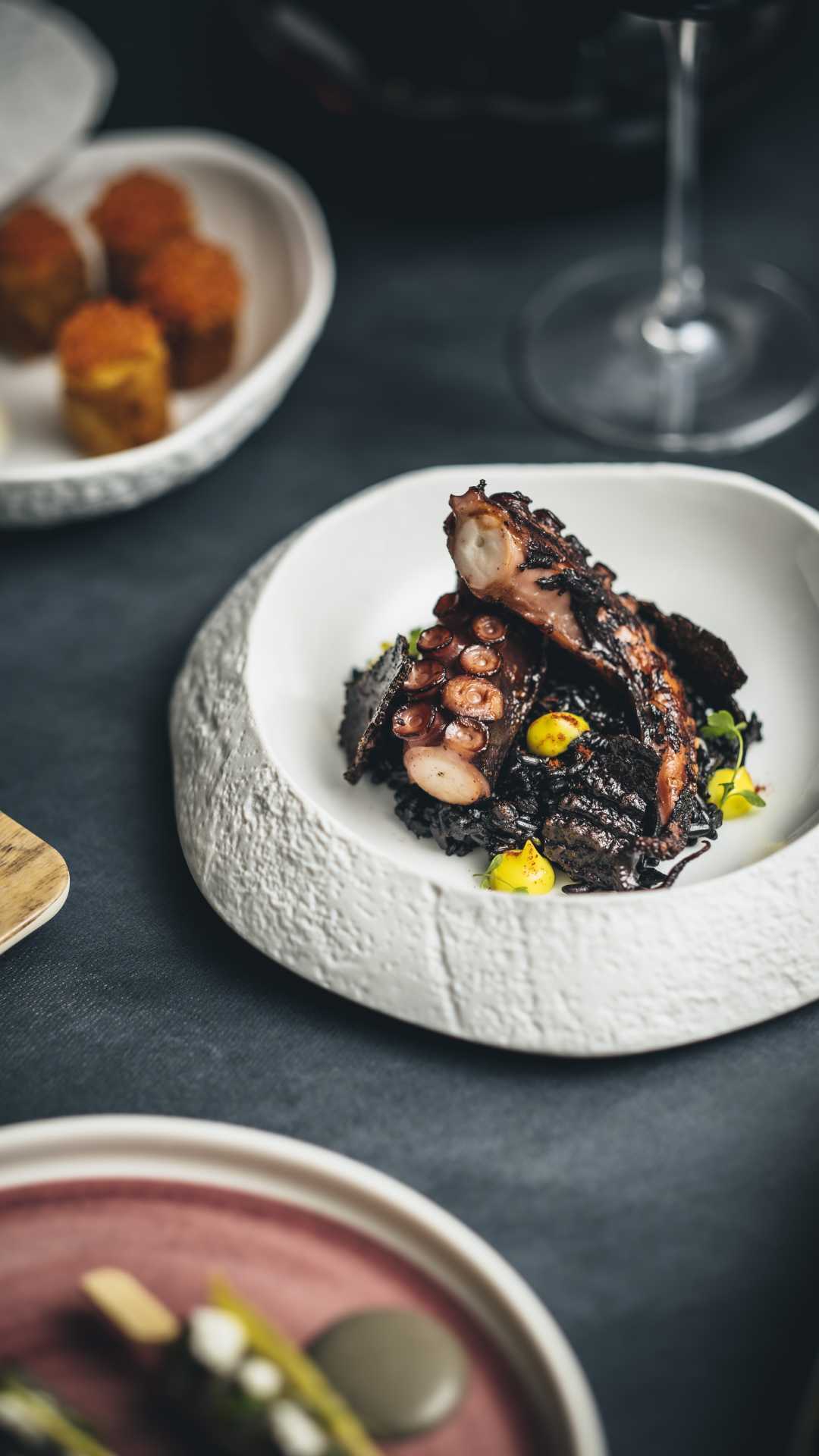 Will it bankrupt me?
Most food plates range between £10-15, while all alcoholic cocktails are £15 – so your bill will start adding up if you make an evening of it. The wine selection is obviously far more eclectic in price. 
This isn't a place to do on a budget but, hey, it's in a five-star hotel. What did you expect?
Anything else to note?
Fancy yourself an oenophile? The Curator Corner with wine curator Erin Summers offers everything from professionally led wine tasting courses and masterclasses to personalised recommendations.
Go get your Grigio on, guys and gals.
60 Upper Thames St., London EC4V 3AD; Hithe + Seek