You never really know what to expect in Shoreditch. It's a place with so many co-existing identities that you never leave unsurprised. The Rooftop at One Hundred Shoreditch is no exception.
Every part of the experience feels like an event, from being shown to the lift, to the panoramic views of London, to being told the story and theory behind every drink and every dish.
It manages all this without looking down on you. A charming and relaxed evening as well suited to an after-work drink as a wedding anniversary or big birthday.
The Rooftop sits somewhere in the middle of Shoreditch's contrasting vibes. The seventh-floor terrace gives excellent views of the surrounding area and hovers at a perfect middle ground between the trendy office blocks above and the edgy vintage shops below. It's a laid-back atmosphere, the latin music and Californian décor giving it a timeless American vibe.
What to drink?
The cocktail menu is appropriate. Not huge, but big enough to offer all the classics as well as a few signature twists. When I share my thoughts on this to the bar manager, he proudly tells me he will prepare any classic cocktail I ask for.
It's a tempting offer, but I decide to stay on-menu, and as a man profoundly lacking imagination, I promptly order an Old Fashioned. The presentation is immense. A singular, perfectly cubed lump of ice, the colour a perfect irn bru orange, and the taste spot on. Strong enough to be a definite sipper but still utterly drinkable and wonderfully balanced.
The Shoreditch Sunset is also a remarkable piece of drinkable theatre. The bar manager explains to me how it is designed to reflect our surroundings, with the slice of orange representing the setting sun and the sticks of dried rhubarb (which tasted phenomenal) the buildings around us. "Every drink tells a story", he says.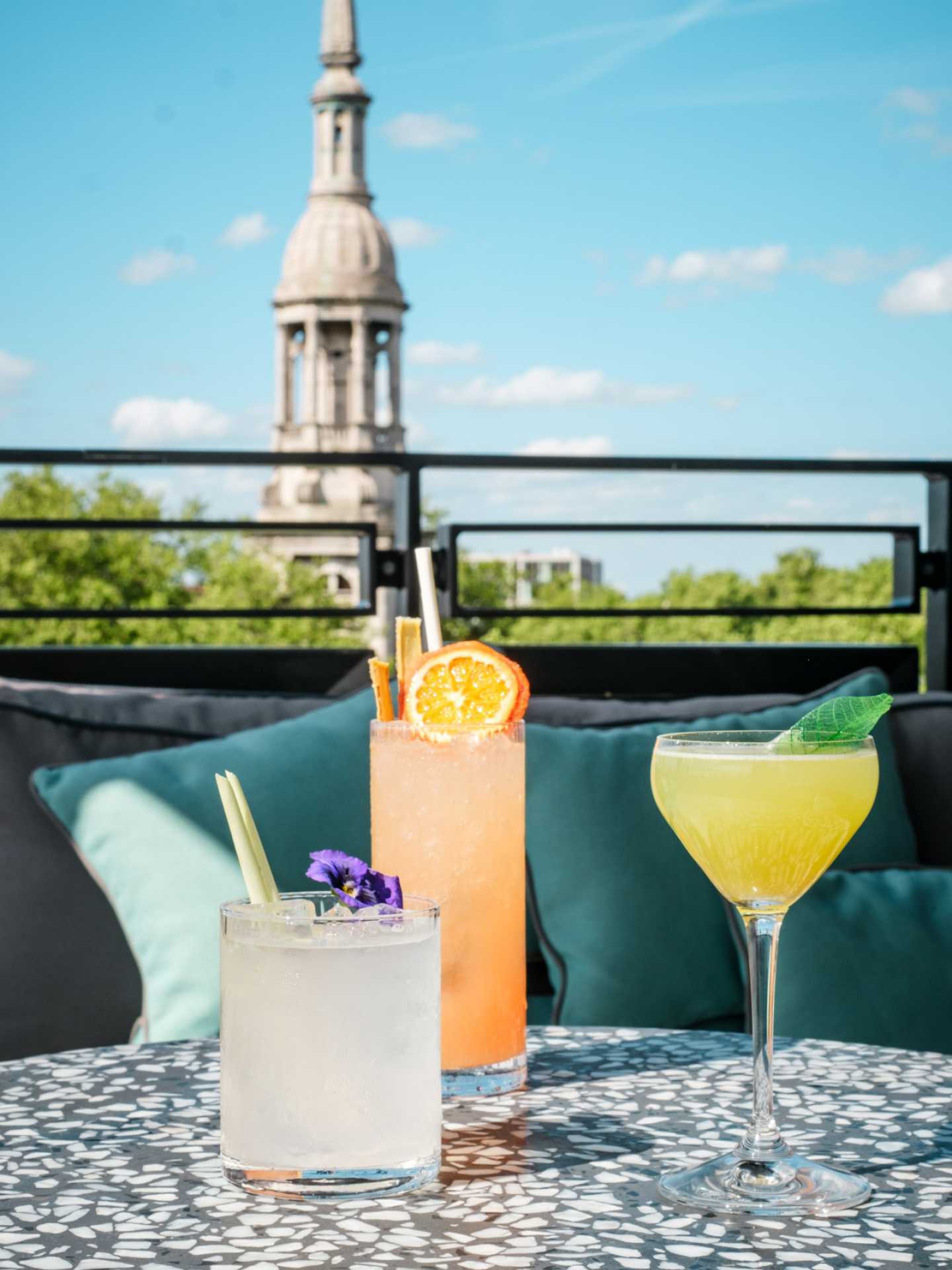 How's the food?
Really very good. The menu followed the bar's general vibe, with modern Californian twists on American and Mexican classics. The jackfruit taco made excellent use of a tangy passata to give the vegan dish an unnervingly meaty feel.
The beef rib taco gave way in the mouth in a way that somehow evoked both home-cooked Sunday roasts and beer-soacked beach barbeques. A true year-round treat with a creamy sauce and just a hint of spice.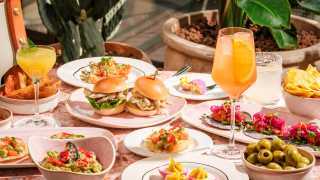 Will it bankrupt me?
It might not be sustainable as the twice-a-week dive we all crave, but the prices are definitely reasonable. Cocktails are between £10 and £14 while the bar snacks go from £7 to £14. A remarkably classy evening is possible for the money.
If you are looking to splash out on a special occasion, then the Laurent-Perrier Grand Siècle Champagne will be a stunning option.
Anything else to note?
I have never seen a waiter operate with more grace and charm than Luca, our server at the Rooftop. He drips with charisma. There is not a table he doesn't stop and laugh with as he glides up and down the terrace like a swan looking after signets.
He even takes an older woman by the arm and walks her to the door at one point. Everything is done with a wink and a smile and a flourish.
100 Shoreditch High St, London E1 6JQ; The Rooftop