Eight Moorgate is a haven for business, with eight meeting rooms spread across its three floors.
However don't imagine some soulless office space: the club's interior is one of understated luxury, decked out with copious armchairs and sofas, and every wall decorated with artwork. This is still very much a private members' club.
It feels both high-powered and strangely soothing: you know by entering that you have arrived, in every sense of the word. Being on the top of a reasonably tall building, with panoramic views of the City, doesn't hurt that impression.
What's the history?
Brief: Eight Moorgate was only launched in 2008. Sister club Eight Bank is two years older, and there's plans for another member of the family, Eight Core. This is a members' club that looks to the future, rather than wallow in nostalgic dreams of the past.
What are the amenities?
Plenty of meeting rooms, and endless tables around which you can have meetings that aren't large enough to justify an entire room. Because all work and no play makes Jack a dull boy, the top floor lounge comes equipped with a well-stocked bar, wine and whisky cabinets, and a bright red motorbike (for decor, we should add – don't go revving it up). There's also a restaurant and three separate roof terraces, which will be better appreciated in July than December.
Members can enjoy numerous events, such as masterclasses and tastings. You can even host wedding receptions, or full-blown wedding ceremonies here; allowing those City types who are married to their work to get married in sight of it.
Oh, and here's a lovely touch: pages of the day's Times are framed above the urinals, ensuring you can catch up on the news while doing your business.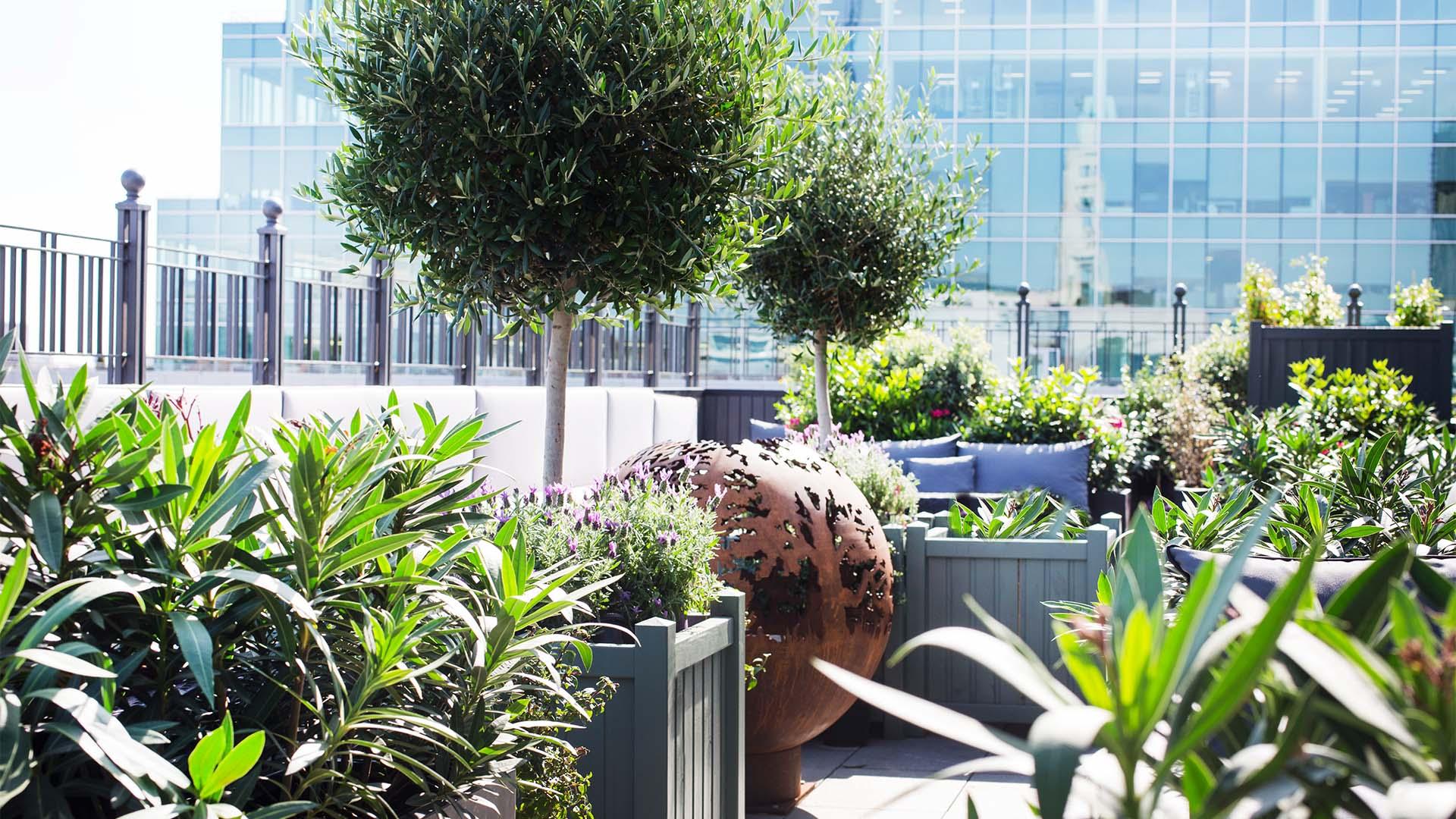 How's the food and drink?
Sit down for a meal at the Quartier Restaurant, a beautifully ambient space serving European dishes with Latin America influences from head chef Daniel Cunnin. The club sources its wine from the Mas des Tannes vineyard so you can be confident of a solid bottle to accompany your meal.
Alternatively, head upstairs to the bar, order an Old Fashioned, and drink it on the roof terrace, surveying your domain like the master of the universe you are.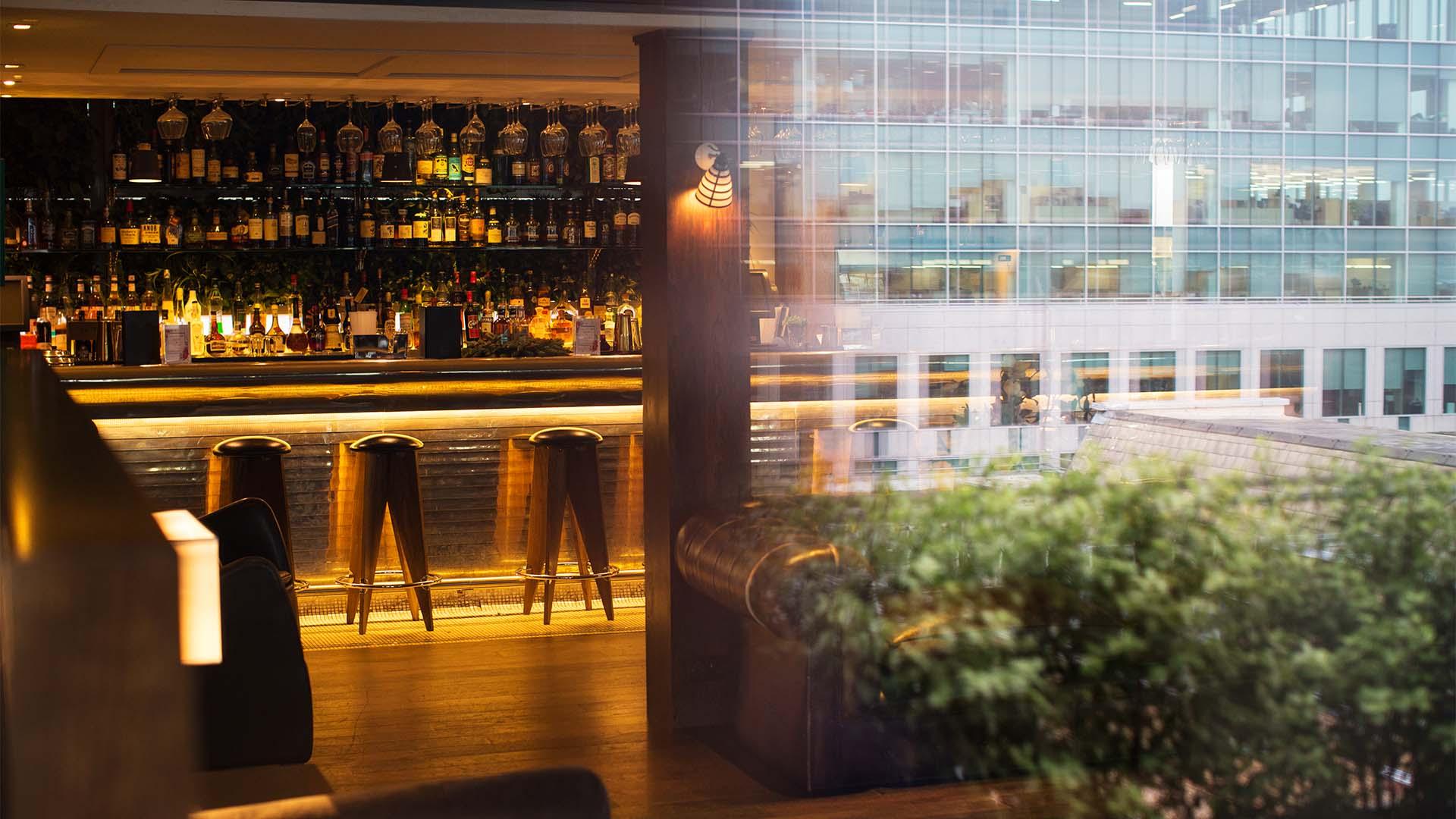 What kind of people are members?
Those happy to mix business with pleasure, but in measures that favour the former. This is a place for movers and shakers. Not literal ones: if you're looking to get your groove on, go hit up a nightclub.
How much is membership to Eight Moorgate?
£1000 per year, plus £75 joining fee. That gets you into both Eight Moorgate and Eight Bank, but not the yet-to-be-launched Eight Core.
How do I become a member of Eight Moorgate?
Apply on the website and wait for one of the membership team to get in touch. Membership lasts for a minimum of 12 months. The only restriction to membership is age – you must be 21 and over.
How many guests can I bring?
Members are permitted three guests at any one time. Again, the guests must be 21 and over – so no bringing the kids.
Anything else to note? 
The club's rules specifically stipulate "no arm wrestling". Find a better way to decide which of you takes the bonus for signing that latest deal.
For more info, Eight Club