Here are five facts about Christmas that you probably didn't know.
'Jingle Bells' was the first song played in space. (At least, by humans.)
The Coca-Cola company is often credited with creating the red coated image of Santa Claus, but it was actually popularised by Thomas Nast aka the 'Father of the American Cartoon' in the 1870s.
The first reported Christmas tree was decorated in Windsor in December 1800 by Princess Charlotte.
'We wish you a Merry Christmas' was more of a threat than a song – created by the servant classes to demand booze from their masters in the lead up to Christmas, hence the 'We won't go until we get some' line.
In Japan, a traditional Christmas dinner is to go to KFC – thanks to a hugely popular 'Kentucky for Christmas' marketing campaign in 1974.
So, there's food for thought – and here are ideas for your Christmas list. We hope you've been good this year…
TASAKI
Balance Divine diamonds pave pendant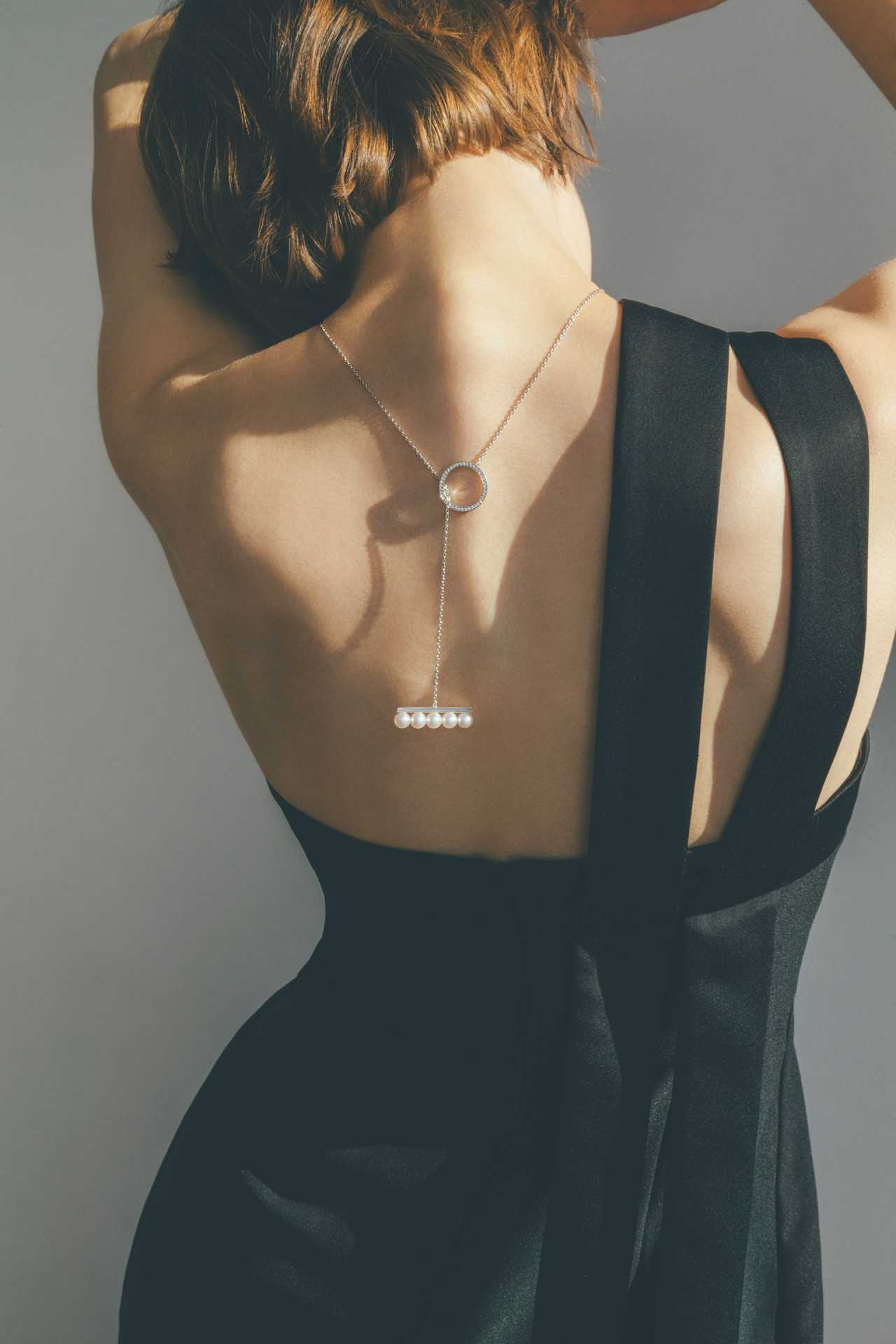 We all need some balance in our life. Particularly if that balance comes in the form of white gold, akoya pearls and brilliant-cut diamonds.
Welcome to the Tasaki Balance series. The iconic collection from Japanese jewellery house Tasaki was originally launched in 2010; a decade later, it was given a refresh by creative director Thakoon Panichgul, who was also celebrating his tenth anniversary with the company.
Our favourite piece from the collection is this Balance Divine diamonds pave pendant, pictured. The necklace's length allows it to be worn either as a single or double strand, offering flexibility to match with more outfits.
£5,810, tasaki.co.uk
Louis XIII
Louis XIII Cognac by Remy Martin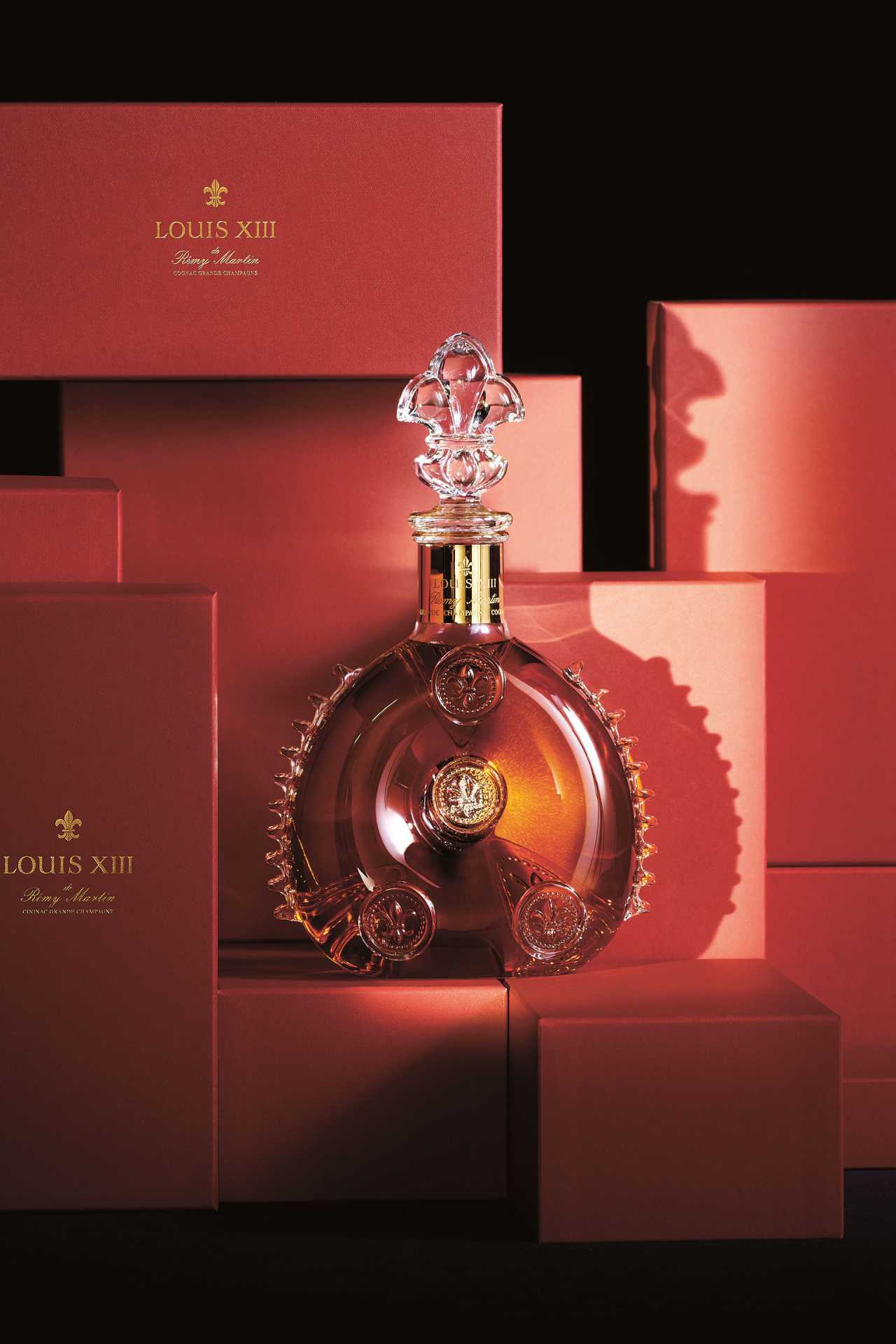 Louis XIII is about as special as cognac gets. Bottled in a Baccarat crystal decanter and costing £2,800 for 70cl, it is the pinnacle of the French spirit.
Created from an alchemy of up to 1,200 eaux-de-vie – the youngest of which is at least 40 years old – the golden liquid includes notes of honey, immortelle, plum, and myrrh. It is nectar of the gods.
Should you wish to explore the full extent of the cognac house's range, including limited-edition bottles and larger formats, you can visit the newly designed Louis XIII boutique on Harrods' lower ground floor.
Here you can enjoy an exclusive crystal engraving service, to add that personalised flourish to any purchase, or perhaps you can pick up this year's must-have fashion accessory, The Drop.
This single centilitre (10ml) of Louis XIII Cognac is presented in a chic, bijou bottle and can be worn with an accompanying shoulder strap. Because why the hell not?
Visit the Louis XIII boutique in Harrods for personalised engraving services. Louis XIII Cognac (70cl), £2,800
R.M.WILLIAMS
Comfort Craftsman
In 1932, a young Reginald Murray 'RM' Williams was camping in the Australian outback when he noticed that the riding boots worn by passing drovers were quite literally falling apart at the seams. Determined to construct a boot for them that could outlast all others, he learned the art of leather craft and set about creating his first product.
Fast forward some 90 years (and counting), and the brand has grown into one of the world's most beloved boot brands – known for its best-selling chelsea boot, the Craftsman [pictured].
£399, rmwilliams.com
ETTINGER
Morris & Co x Ettinger Flat Credit Card Case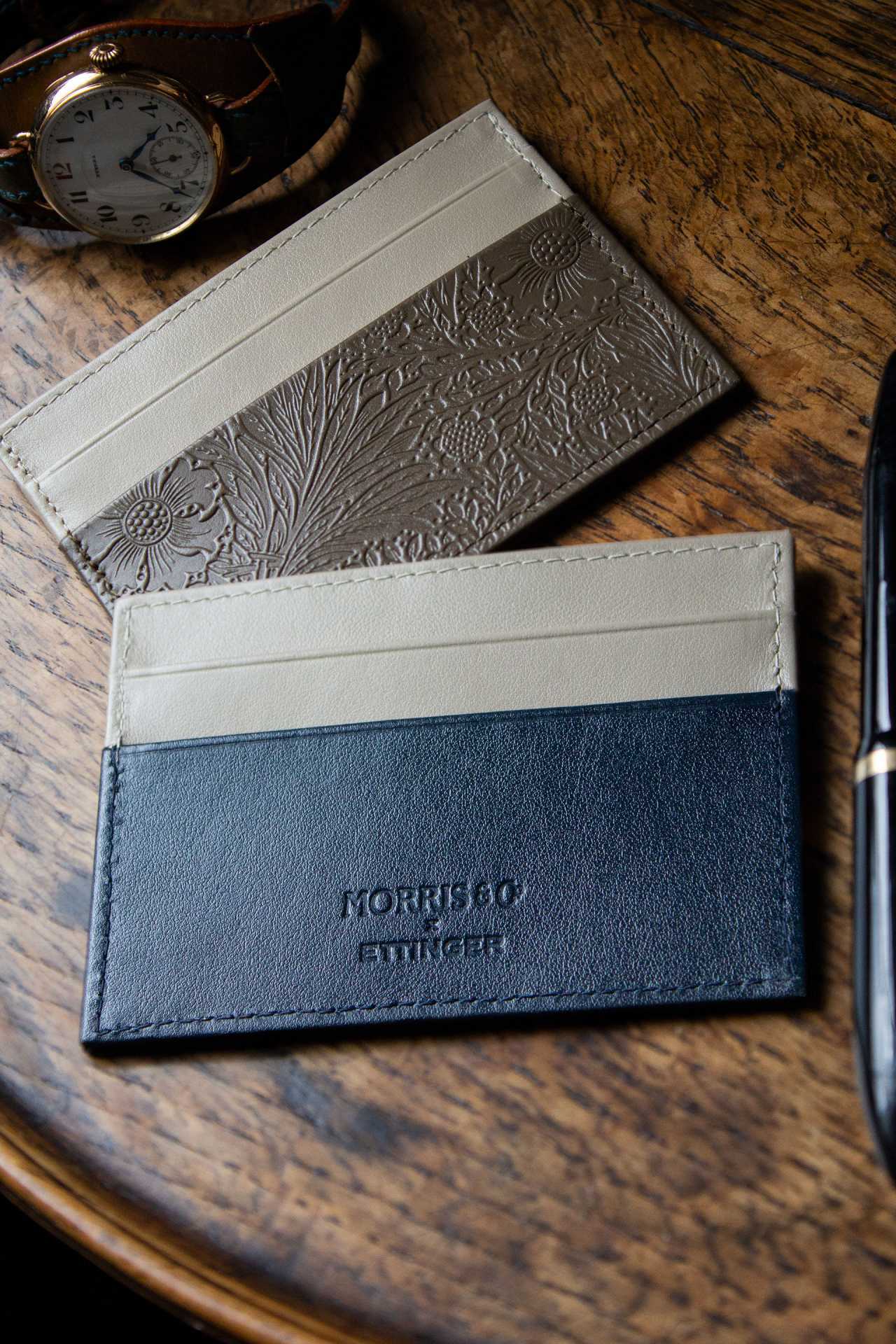 Leading British leather accessories brand Ettinger has launched a new collection made in collaboration with luxury interior furnishing company, Morris & Co.
Morris & Co was established during the 19th century's Arts & Crafts movement by designer, socialist, environmentalist and poet William Morris.
The collection comprises nine accessories featuring two of Morris's most iconic designs – Marigold and Blackthorn – either incorporated to fabric linings internally or with meticulously detailed leather embossing on the outside.
To achieve the latter, Ettinger's craftsmen worked closely with a new blocking-die supplier, developing a cutting-edge technique of embossing the delicate design onto the leather. The result is a beautifully detailed embossing finer and clearer than anything achieved before.
£150, ettinger.co.uk
Mount Gay
Master Blender Collection Madeira Oak Expression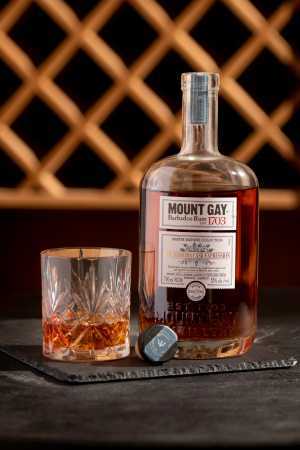 Mount Gay has launched the fifth edition of its limited-edition 'Master Blender Collection'. For this year's release, Master Blender Trudiann Branker looked to Madeira for inspiration.
The Portuguese island off the coast of Morocco has been making its iconic fortified wine for more than 300 years now – as it happens, roughly the same time Mount Gay has been distilling rum. (The Bajan rum house was founded back in 1703.)
Using only column-distilled rums, the new expression has been seasoned in Madeira wine casks since 2015.
The result is a velvety and generous blend. The nose showcases pear, oak, grapefruit, vanilla and butterscotch. On the palate, the bold column distilled rum is married with the subtlety of Madeira wine notes from the barrel, including honey, grapes, pear, citrus rind and dried fruit. Sounds like Christmas in a glass.
For more information, see mountgayrum.com
Luca Faloni
Cashmere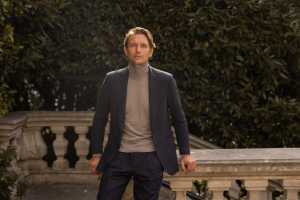 It has been a busy year for Italian menswear label Luca Faloni with the opening of three new international stores in Milan, Munich and Miami, further cementing the brand's growing reputation for timeless classics.
Working alongside some of the most respected makers in the Northern region of Italy, Faloni creates staple go-to pieces that can be built out into a full look regardless of the season or occasion, maintaining a stylish presentation whether meeting friends in the city or working overseas.
The Luca Faloni offering is a reliable and sophisticated choice complemented by a range of accessories including caps, wallets, gloves and scarves.
Luca Faloni camel beige pure cashmere roll neck, £275; navy blue cashmere blazer, £990; lucafaloni.com
El Bandarra
Aperitivo gift pack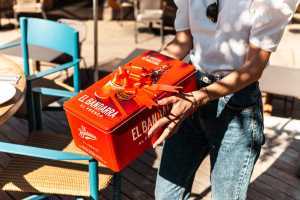 Just because it's cold outside, doesn't mean it has to be winter indoors.
Sure, port and whisky may be more traditional drinks for the season – and we certainly have a lot of time for them, too – but sometimes you need to bring in a little sunshine.
Enter El Bandarra. The aperitivo brand from Barcelona captures the essence of the summer – and redistributes it via a handy gift box to our cold British doorsteps .
The new gift pack is presented in an exclusive metal box designed by Barcelona artist Ricard Jorge, showcasing a design inspired by the vintage image of the 1950s aperitivo brands.
It includes everything you need to make what Sunday Brunch coined "Barcelona's sunshine in a glass": a one litre bottle of El Bandarra Al Fresco, one bottle of tonic and a tumbler glass.
Fill the glass with ice, add one part of Al Fresco, two parts of tonic and garnish with a slice of orange.
£34.99, elbandarra.com
CHEANEY
Ellis and Mohawk chelsea boots
Cheaney's new collection aims to revamp the classics, and these chelsea boots offer unparalleled comfort and timeless style.
Made for men and women, the boots are handcrafted from the softest kudu leather – its distinctive appearance and natural imperfections combine with a sumptuous shearling lining and rugged rubber soles to create a boot to see you through the worst that the weather has to offer.
They are entirely made by hand in Cheaney's factory in Northamptonshire, and Goodyear welted meaning you can have the soles repaired and your boots will live on.
Both styles are available in black and whiskey from Cheaney stores and online.
£395, cheaney.co.uk
Maison Bruno Paillard
Blanc de Blancs Grand Cru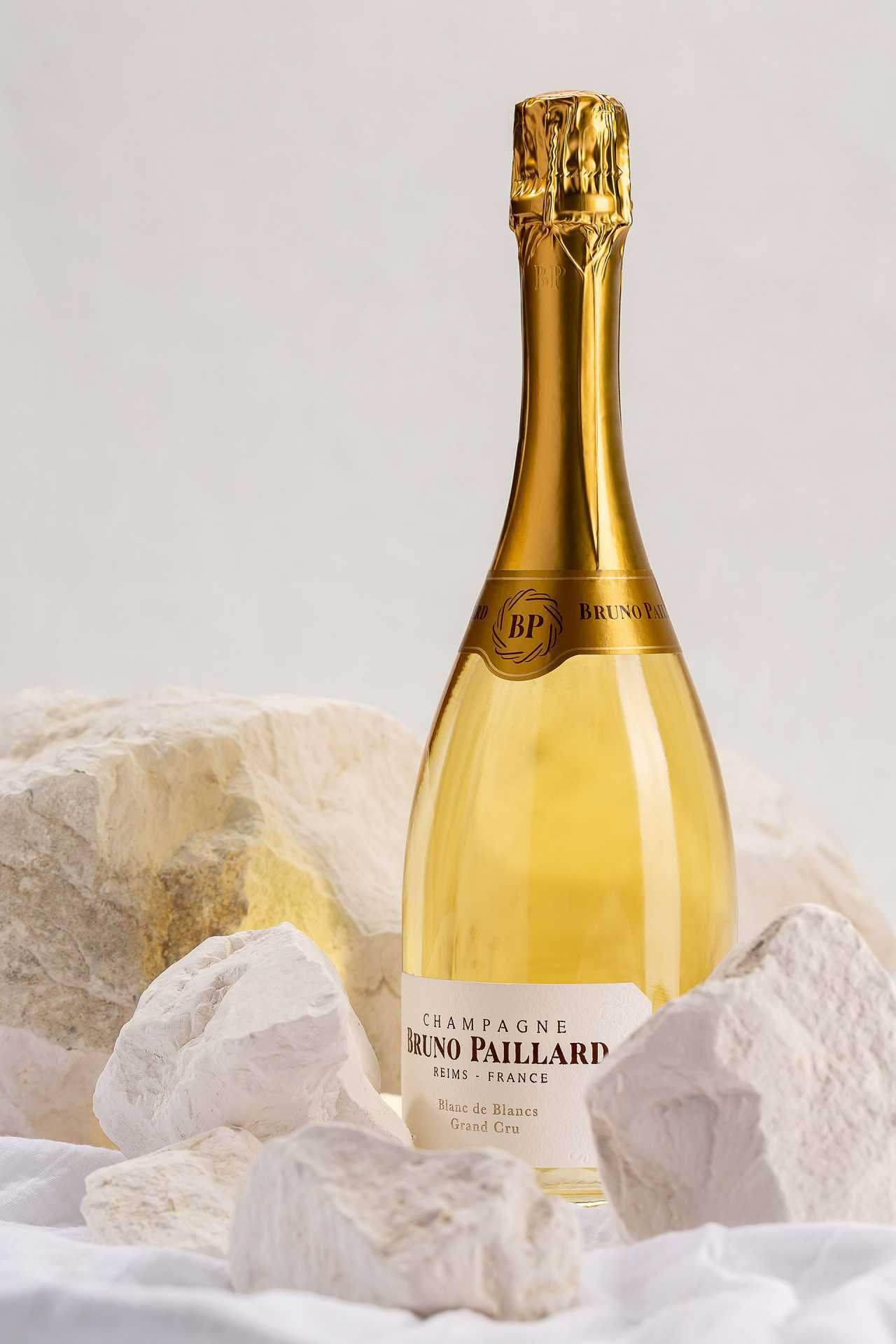 Maison Bruno Paillard is an independent, family-owned champagne house – and it was the first to start displaying the disgorgement date on every bottle to indicate quality; a trend that has since been taken up by some of the biggest brands in the world.
The Maison's Blancs de Blancs comprises first-pressing Grand Cru chardonnay grapes exclusively from the Côtes de Blancs.
A "Demi Mousse" fermentation process is used; when the still wine is decanted for its second fermentation in the bottle, less sugar and yeast is added than normal. This results in a less powerful bottle fermentation, producing a lower pressure and therefore less fizz. Contrary to popular opinion, this is a good thing. It enhances the finesse of the chardonnay, delivering a wine that is both fresh and very elegant.
Ageing is for a minimum of six months maturation in the cellar post disgorgement, the Blanc de Blancs is a champagne of immense purity, beautifully expressing the delicate chalk profile of the best champagnes. Fine, silky with a creamy finish, it's the perfect way to kick off your Christmas.
£74.95, thewhiskyexchange.com
Baudoin & Lange
Grand Fleurus Penny Loafers in black noble calf
Since its inception in 2016, Baudoin & Lange has quickly gained global recognition among fashion designers, celebrities, artists and tastemakers internationally.
Its category-defining Sagan loafers have been a major hit worldwide and continue to grow a cult-following.
And these Grand Fleurus Loafers are just as at home in Piccadilly as Place Vendôme.
While based in London, Baudoin & Lange's style oozes a Parisian aesthetic, and the brand maintains a European sensibility in all of its products.
£520, baudoinlange.com
Bruichladdich
Classic Laddie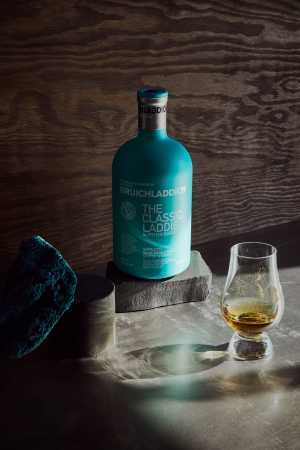 Think you know Islay whisky? Think again.
For starters, Bruichladdich Classic Laddie is unpeated. So rather than being overwhelmed by the region's normal smoky, medicinal notes, expect a hint of mint, bright aromas of freshly cut flowers and the richness of caramelised fruit.
Then there's the bottle: forget bog-standard clear glass, instead Classic Laddie comes in an ultra-modern matte blue – think Tiffany meets Fortnum & Mason.
Each bottle has a unique code, which can be entered on the Bruichladdich website to see your bottle's unique recipe including the barley provenance and cask types of each batch.
And best of all, Bruichladdich is the first Scotch distillery to be B Corp certified – putting planet and people in line with profit when it comes to decision making. And ensuring your gift comes with a clean conscience.
£45 available at Waitrose, waitrose.com
SUNSPEL
Lambswool cardigan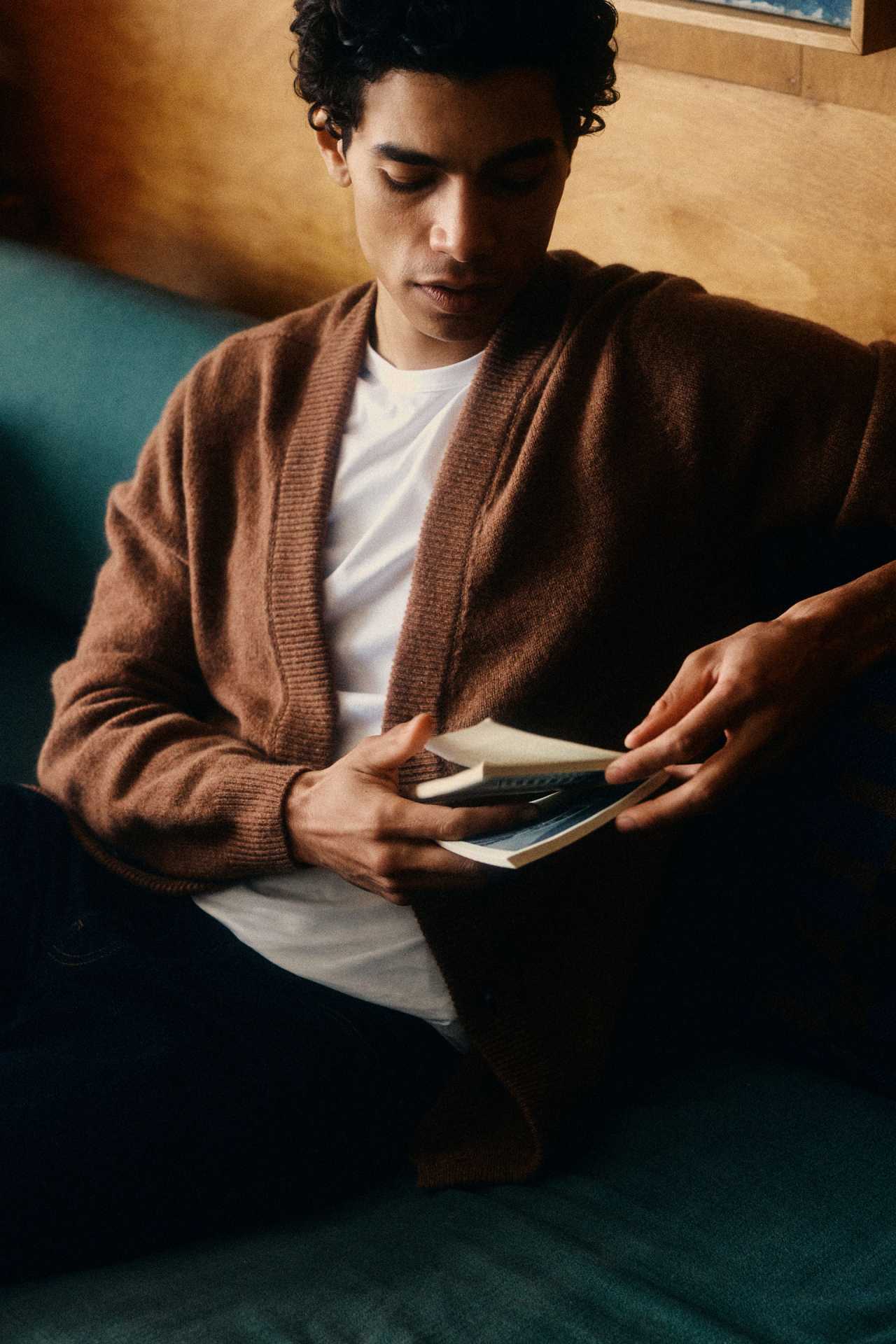 Sunspel's Scottish lambswool range combines expert British manufacturing with exceptional year-round comfort.
The lambswool Sunspel uses is the highest quality available anywhere, sourced from one of the world's oldest spinners, Todd & Duncan, which has been spinning yarn near Edinburgh since 1897. This incredibly soft yarn is taken to the knitters nearby where the final piece is crafted before then being washed in pure, natural spring water.
This crucial step softens and opens the fibres, and makes the finished piece remarkably smooth against the skin.
Simply layer over one of Sunspel's classic T-shirts or dress up with a flannel shirt
These luxury jumpers, available in crew neck, roll neck and Cardigan, make perfect gifts this winter.
£295, sunspel.com
WESTLAND
Colere 2nd Edition American Single Malt
In an industry that too often adheres to the belief that barley doesn't impact flavour, Westland has worked in collaboration with grain breeders, local maltsters and local farmers to develop new varieties of barley that prove otherwise.
Colere, from the Latin verb 'to cultivate', represents leaving behind the well-trod territory of ubiquitous grains and venturing into uncharted barley varietals. In the case of Colere Edition 2, it's been distilled from Talisman, a two-row winter variety descended from Maris Otter, and matured in used casks allowing the flavours of the barley to shine through.
£160 for 70cl; westlanddistillery.com
SMEG
Limited-edition matte black BCC02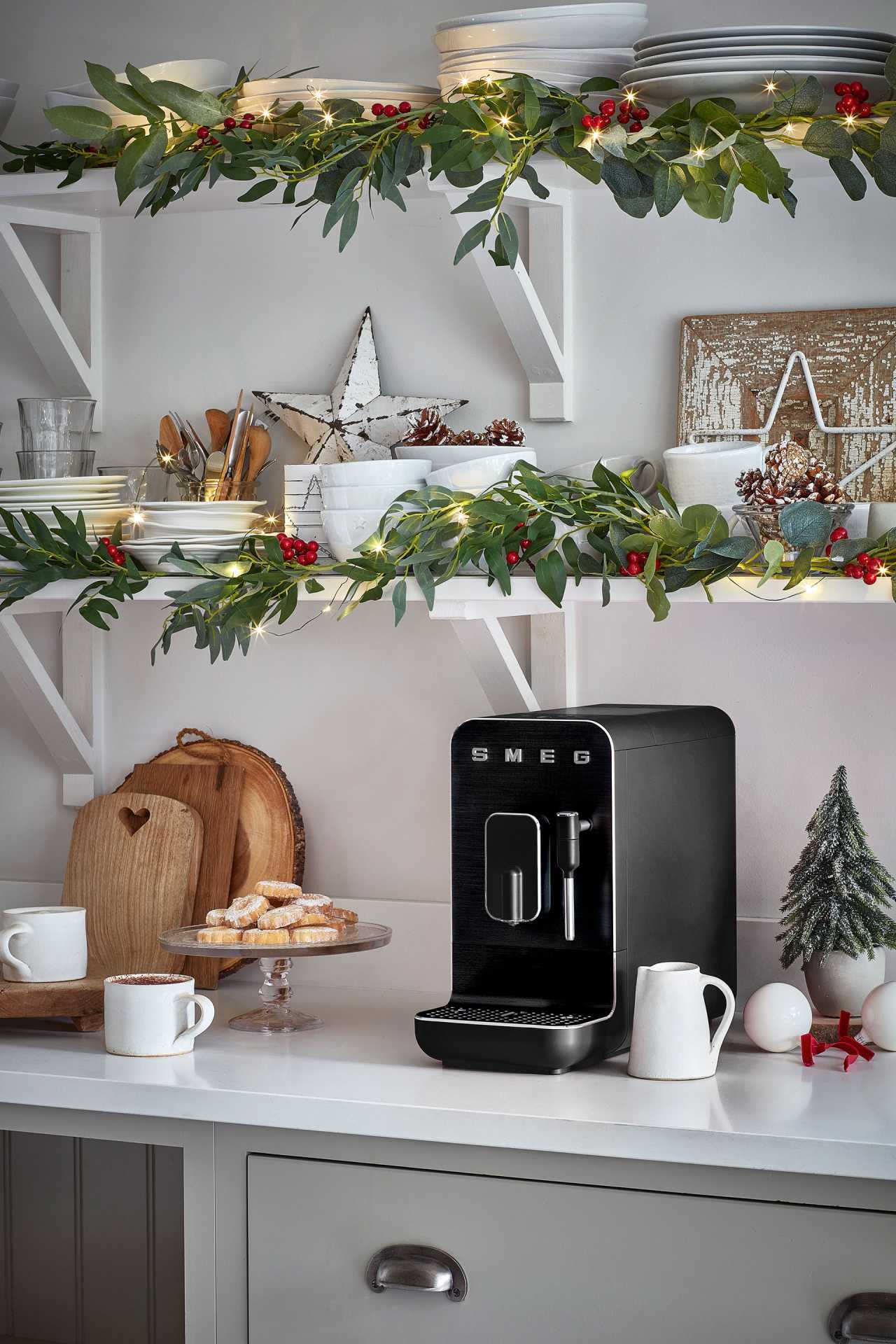 There's only one way to start your Christmas right – and that's with a freshly brewed cup of coffee. Preferably one made from Smeg's BCC02 Bean-to-Cup machine, designed to brew barista-style coffee to perfection.
This includes everything from grinding coffee beans to pouring your preferred length of drink and even frothing warm milk. Intuitive soft-touch controls are used to select an array of different drinks and grinding levels, offering users the opportunity to experiment and customise their coffee.
It can create ristretto, espresso, Americano, latte, macchiato, cappuccino, and even pour hot water instantly thanks to a Thermoblock system that heats in seconds.
It can deliver up to six cups of coffee before a refill, while the adjustable cup holder and nozzle height means you can enjoy coffee-shop quality in your favourite mug.
It even features a descaling alarm ensuring optimum up-keep of your machine.
New for this Christmas are limited edition matte black and emerald green finishes.
£749.95, smeguk.com
Glenmorangie
A Tale of the Forest
Glenmorangie has launched A Tale of the Forest, its first ever whisky crafted from barley kilned with woodland botanicals.
The woods neighbouring Glenmorangie's Tain distillery inspired this experimental limited edition, with the new expression evoking the scents, sounds and sights of the local forest.
Glenmorangie's Director of Whisky Creation, Dr Bill Lumsden, created a batch of spirit with rare aromas of pine needles and juniper, laced with wisps of smoke. After this, it was aged in bourbon casks including many refill casks, chosen to allow the spirit's flavours to shine.
Dr Lumsden explains further: "While walking through the woods, I began to imagine how we could bring the forest to life in a whisky, by kilning barley with materials from woodland, the way our ancestors did. After many experiments, we fell in love with the flavours brought by juniper, birch bark and heather, to create a Glenmorangie as lush and leafy as the forest itself. With aromas of pine needles, woodland moss, juniper's sharpness, and tastes of eucalyptus, mint, bitter orange and distant smoke, A Tale of the Forest is a whisky to surround, delight and surprise you, whether you enjoy it deep in a forest or in cocktails at home."
To complete the package, Glenmorangie has collaborated with Thai illustrator Pomme Chan on the design of the bottle and gift box.
Focal
Bathys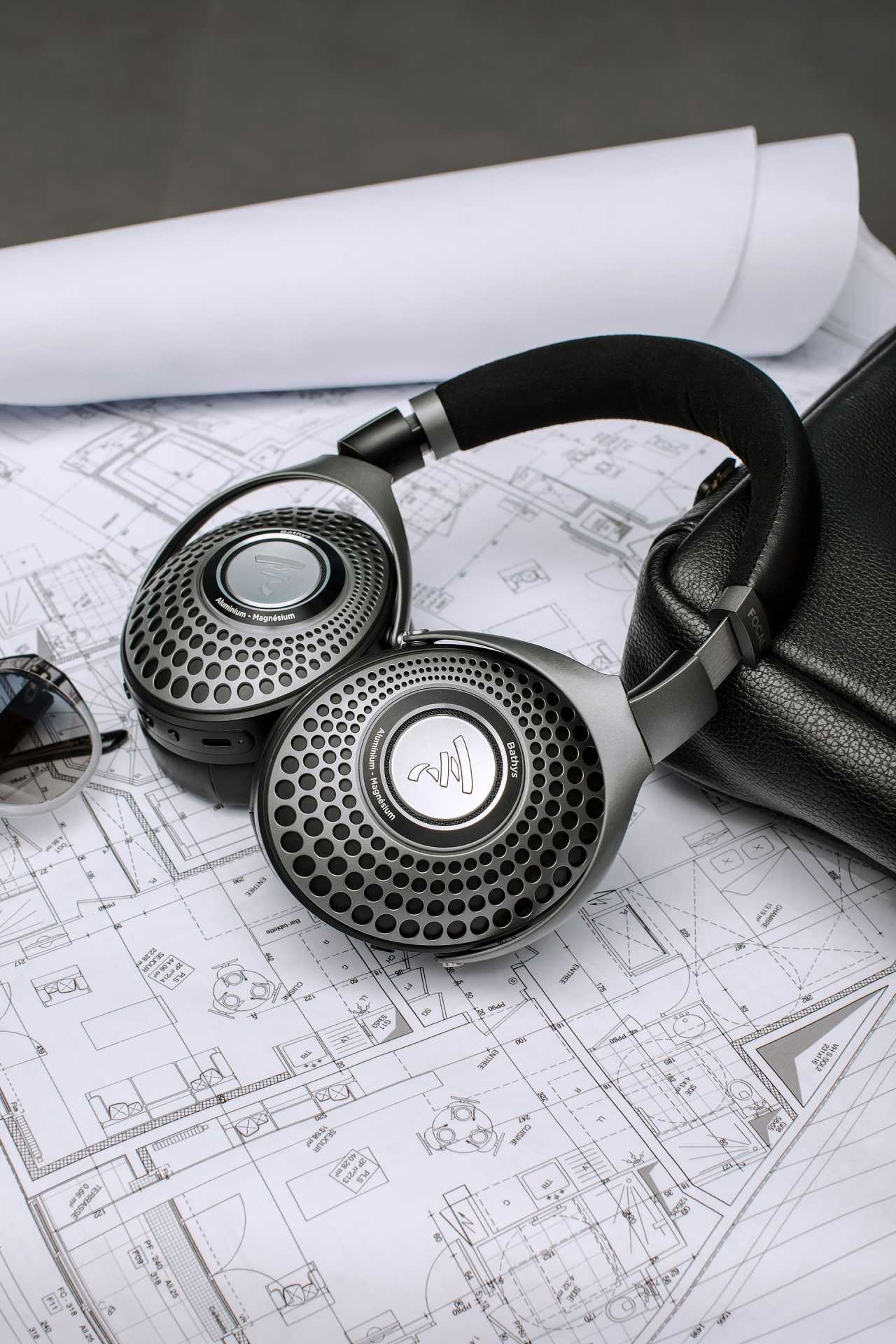 Luxury wireless headphones are having a moment – and French hifi specialist, Focal, has joined the party in style.
Its new Bathys are high-performance, high-design, tech-packed headphones that redefine what's possible in this sector.
Packed full of patented technology, not only do these headphones offer active noise cancelling (in both 'silent' and 'soft' modes) and stunning wireless performance – tweakable to your tastes via App-based EQ settings – but they also include a 24bit USB DAC you'd normally find in a high-end hi-fi system.
The 30-hour battery life can be boosted fast – just 15 minutes of charge gets you five hours of life; there is support for voice control assistants; and Clear Voice Capture enables superb sound on phone calls.
The build quality is first class, too – magnesium and aluminium combine for both lightness and strength, while the leather headband makes for a comfortably luxe listen. A foldable design that fits neatly into the included carry case rounds off the Bathys nicely.
£699, johnlewis.com
TRIVET
'Ancient Roots' Mixed Case
Trivet is the debut solo project from The Fat Duck alumni head chef Jonny Lake and head sommelier Isa Bal.
The restaurant not only offers Michelin-starred dining but an intriguing 450-label wine list presented in chronological order according to the earliest mentions of wine in literature.
There are labels here you won't find on any other wine list in London, sourced from tiny vineyards in historic regions such as Georgia and Armenia.
And now you can get them delivered direct to your own home. Trivet offers a number of curated cases – including this 'Ancient Roots' mixed case.
If you can't wait until Christmas, Trivet also has something else fairly special up its sleeve. On 14 December, it's teaming up with IWSC's Club Oenologique and world-renowned sparkling wine expert Essi Avellan MW to host a Prestige Champagne Celebration tasting dinner, where a total of 20 carefully curated cuvées will be available to try in one unmissable evening for wine lovers.
The 'Ancient Roots' Mixed Case is £360 from trivet-online.myshopify.com
BUCCELLATI
Hawaii diamond earrings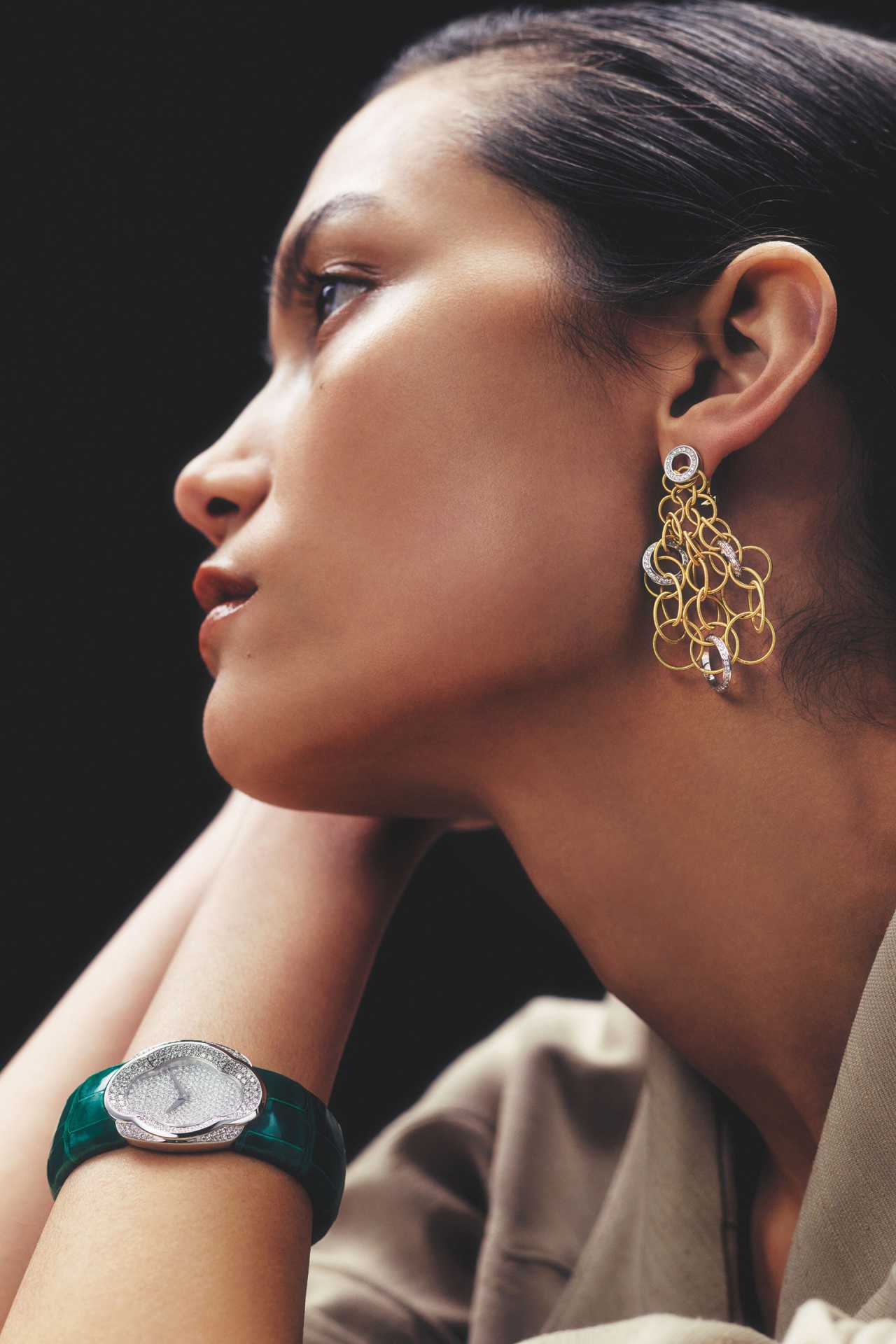 Buccellati's Hawaii collection was conceived in a spark of inspiration during the 1930s by founder Mario Buccellati, and proved an immediate – and lasting – success.
Unchanged since then, the design remains a best-seller at Buccellati: tiny gold circles formed of threads, hand-twisted one by one by artisans and then intertwined, in an intricate work of craftsmanship.
Diamonds dot and adorn the weave of circles creating moments of exquisite elegance, expressing the stylistic concepts of high jewellery to become bracelets, long and short necklaces, and pendant earrings of rare beauty.
For a brand built on a foundation of timeless beauty, the Buccellati Hawaii collection is an enduring example of everlasting elegance.
Available in white, yellow, and pink gold, as well as an elegant combination of all three.
Hawaii starts from £3,000. Available from Buccellati, 35 Albemarle Street, W1S 4JD and Harrods Fine Jewellery Hall, and online at buccellati.com
CHÂTEAU LASSÈGUE
Saint-Emilion Grand Cru 2015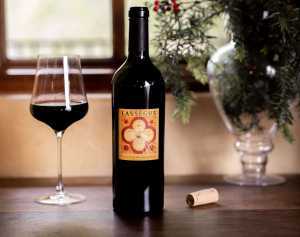 For the main event, you'll want a consummate all-rounder: a wine with enough structure and richness to match the smorgasbord of flavours on your Christmas dinner table without being so full bodied it takes over.
Welcome to Château Lassègue – an expressive Saint-Emilion Grand Cru that seems custom made for the festive period. You'll find opulent layers of spiced black fruit preserves and chocolate-box bites. There's plenty of plush tannins, but they're balanced with fragrant acidity. It's everything a claret should be.
Such quality is hardly a surprise as it's made by celebrated Bordeaux blend master Pierre Seillan – who's been at the top of his game for five decades.
BURBERRY
Festive 2022 Collection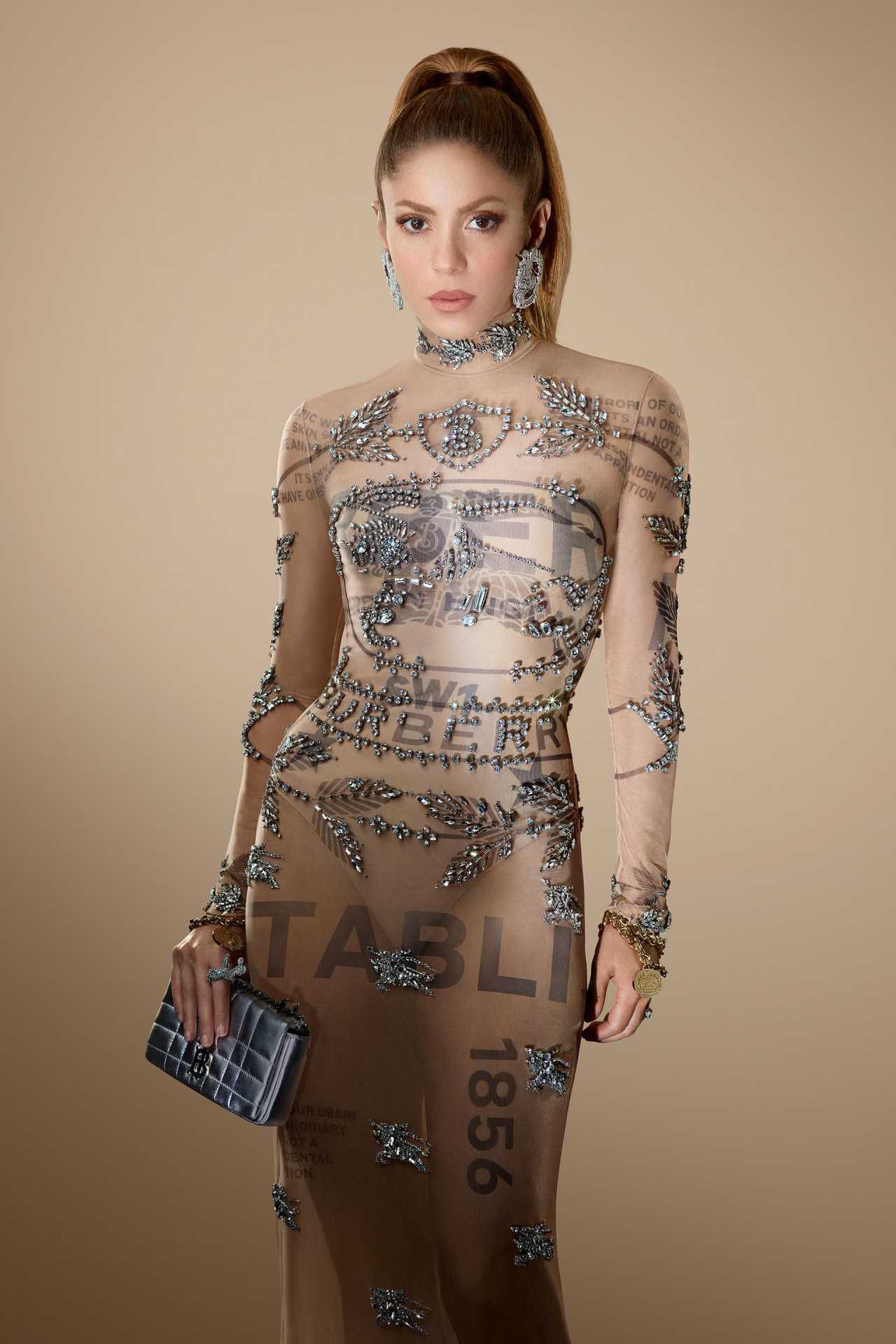 PHOTOGRAPHY: Torso; Styling: Julia Sarr-Jamois; Hair: Jordi Fontanals; Make-up: Vass Theotokis
PHOTOGRAPHY: Torso; Styling: Julia Sarr-Jamois; Hair: Jordi Fontanals; Make-up: Vass Theotokis
Burberry's new Festive 2022 Collection has dropped – and it's a stunner. No agency models here, thank you very much – instead Shakira and Burna Boy head up the campaign.
The brand's new womenswear offering includes iconic outerwear pieces refreshed with new iterations. – for example, a collarless jacket which reimagines the Burberry House Check in a cotton and wool blend bouclé.
And fresh for party season, there's this: a beautiful tulle gown embroidered in crystals with Burberry's iconic Equestrian Knight Design and oak leaf crest. (Just don't forget your knickers.)
Over in menswear, highlights include duffle coats in Italian-woven technical wool and a dark birch brown cotton-canvas car coat. Whatever you choose, wrapping up warm has never been so stylish.
Burberry crystal EKD stretch tulle turtleneck gown, £21,800; Burberry crystal EKD earrings, £3,180; Burberry engraved EKD gold-plated bracelet, £780; Burberry palladium-plated fawn-shaped ring, £1,090; Burberry EKD gold-plated necklace, £900; Burberry palladium-plated Love ring, £900; Burberry leather mini Lola bag, £2,300.
For more information, see burberry.com
Spirit of Manchester
Founders' Club Membership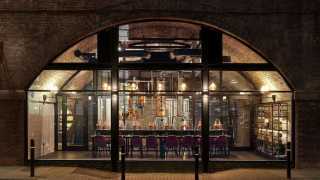 The Spirit of Manchester Distillery began life in 2017 as a dining room micro-distillery by founders Jen and Seb Heeley-Wiggins. Fast forward five years and several awards along the way, the amateur distillers are amateurs no more – owning a state-of-the-art facility in the city centre with capacity to produce one million bottles a year.
What began as small-batch gin has blossomed into a host of fantastic spirits, including rum, absinthe, and vermouth. Now, the team are turning their hands at producing an English whisky – and they're looking for public investment to make it happen.
The Spirit of Manchester Distillery has launched its first ever members' club to give whisky lovers the chance to be involved in the creation of One Point Six (named after Fibonacci's golden ratio): an English whisky with a Mancunian twist. The Founders' Club offers three tiers of membership and allows its members exclusive benefits and a rare insight into what it takes to produce a premium English Whisky.
Top billing goes to Granite membership (£275), which includes lifetime membership, 10% discount on all purchases and early access to all releases. Also included in this membership is a Founder's Tasting Set and annual samples and bottles of the new make, one and two-year aged spirit, along with a 700ml bottle of Founder's Cask, all of which are available exclusively through the Founders' Club and Cask Programme and not on general sale.
Founders' Club membership from £40. See spiritofmanchester.co.uk
Charles Tyrwhitt
Button-Down Collar Arrow Dobby Brushed Flannel Shirt
When it comes to shirtmaking, few brands are as trusted as Charles Tyrwhitt. And while it may have risen to prominence with its business shirt staples, its casual offering is bang-on, too.
Take its flannel shirts. Their heavier weight adds reassuring warmth and makes them ideal for layering, and the dobby weave gives a distinctive texture.
CT also brushes both sides of the fabric for comfort, then garment-washed it for luxurious softness and a relaxed appearance.
Look for refined tailoring touches, including a flattering button down collar and comfortable split back yoke.
The contrast buttons with a matt finish add a subtle modern touch.
£59.95, charlestyrwhitt.com
STENSTRÖMS
Men's evening wear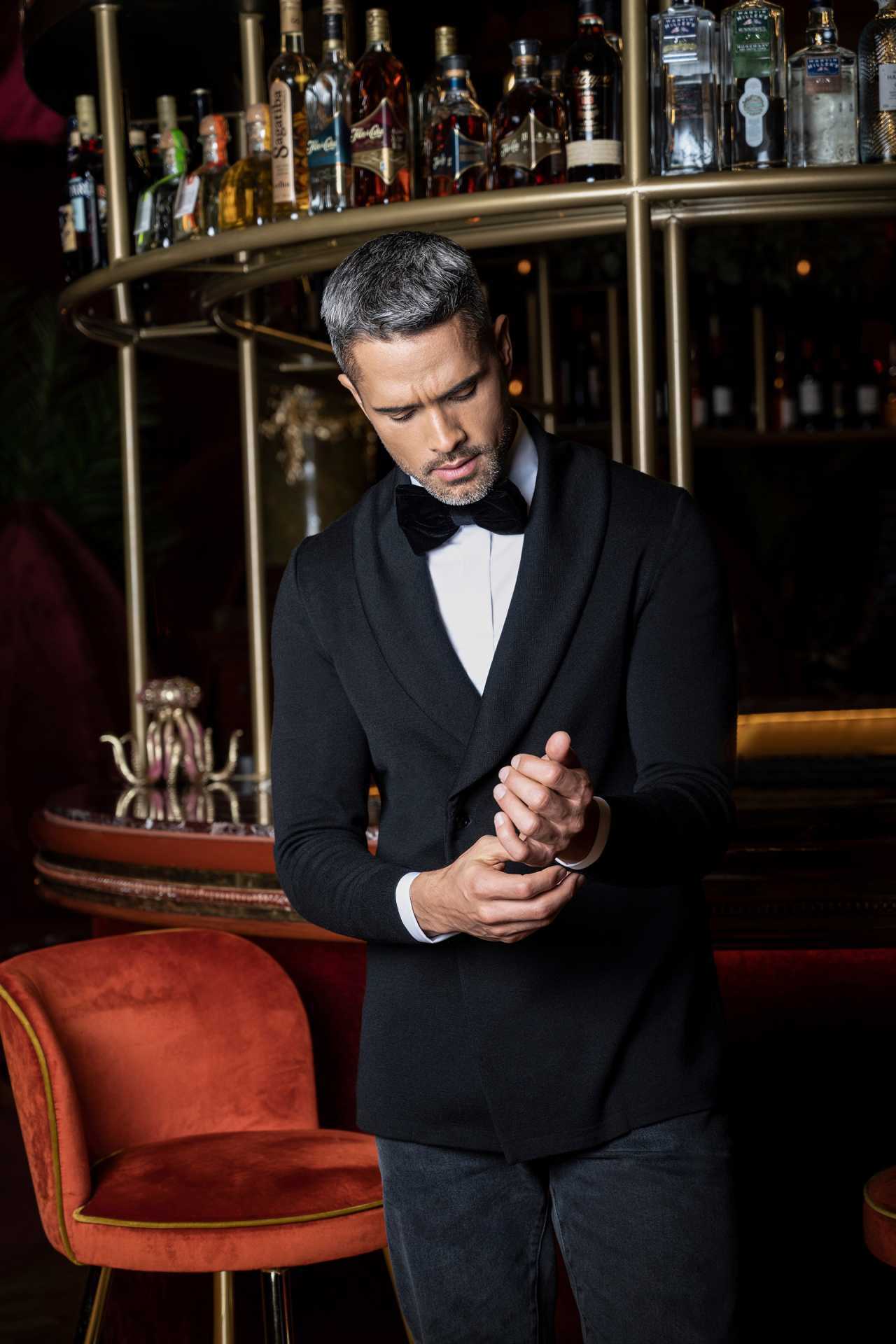 Swedish brand Stenströms has been growing its community of loyal followers for more than 123 years since its humble beginnings in the fishing town of Helsingborg on the country's west coast.
The brand has come a long way since then – including gaining the royal warrant for both the King and Queen of Sweden. It remains family run to this day and operates out of the same factory.
It has the party season sewn up with its AW22 collection, which includes classic white evening shirts along with velvet bow ties, cufflinks and more playful evening shirting.
Accessories include beautifully patterned neckties as well as scarves, studs and wool beanies.
White evening shirt with French cuffs £169, black velvet bow tie £99; stenstroms.com
DANIEL CHRISTOPHER
Diamond ring and earrings
For a statement Christmas gift, it doesn't come much more symbolic than diamonds.
And at Daniel Christopher Jewellery in London, you can choose your own version of the Dew Drop diamond ring and earrings, picking out the carat weight and precious metal combination that suits your tastes and budget.
The finished piece is handmade by Daniel Christopher's team in their Hatton Garden workshop.
Pictured: 0.72ct round brilliant-cut diamond set in platinum, £6,895 and pair of 0.39ct round brilliant-cut diamond earrings (0.78ct) £3,650, dcjewellery.com
PATEK PHILIPPE
Patek Philippe 'Destro' 5373P Split-Seconds Monopusher Chronograph with Perpetual Calendar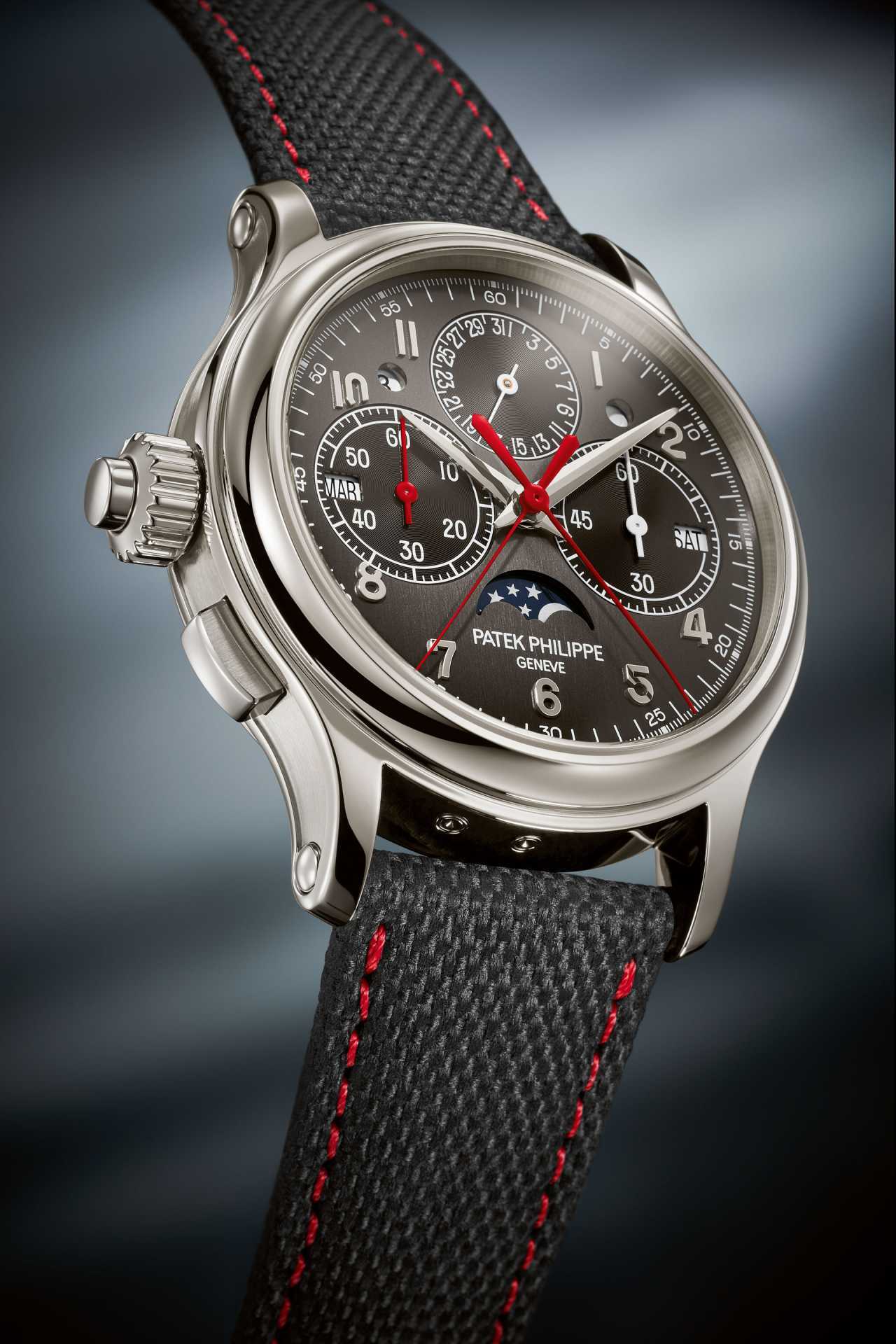 It's been a big year for lefties. First, Rolex launches a 'Destro' GMT Master – and now Patek Philippe has dropped this, the 5373P_001.
Patek being Patek, this is not just some right-to-left crown flip, but rather a split-seconds monopusher chronograph combined with a perpetual calendar mechanism all painstakingly set up for southpaws.
And Patek being Patek, it also has history on its side: namely a 1920s 18k yellow gold split-seconds chronograph in a 'destro' orientation built for a left-handed client providing the requisite inspiration and backstory.
This watch feels anything but old-school, though – the postbox red varnished hands contrasting sportily with the charcoal vertical satin-finish dial.
What you can't see from this picture is the CHR 27-525 PS Q movement (which can be seen via a sapphire crystal caseback). The ultra-thin 7.3mm calibre is the thinnest split-seconds monopusher chronograph and perpetual calendar movement ever made.
£POA, patek.com
MONTBLANC
Explorer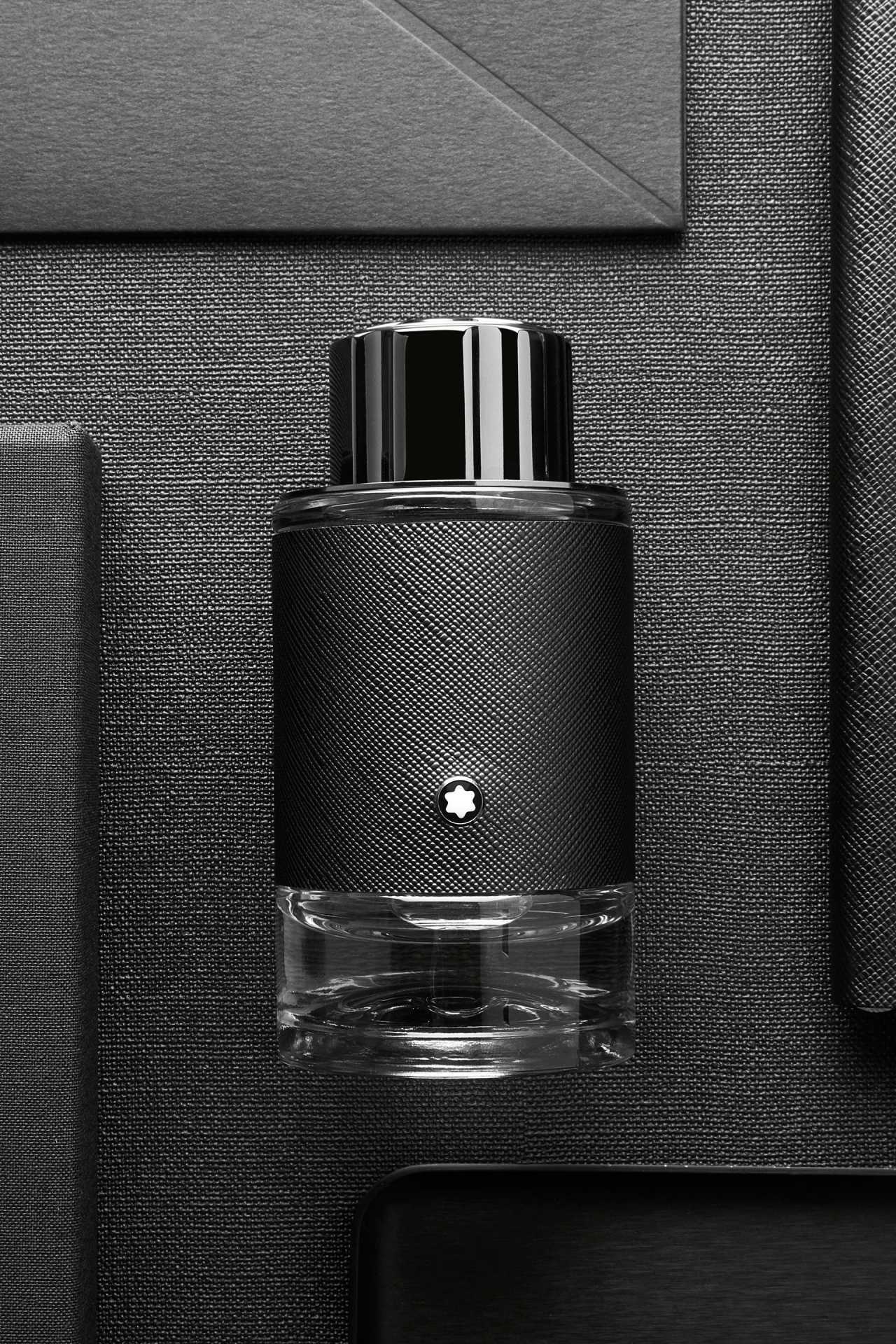 Montblanc has always been a brand for those who refuse to stand still. Just look at its original fountain pen – created specifically with travellers in mind, it was designed never to leak.
Montblanc has channelled this same adventurous spirit into Montblanc Explorer:
a fragrance for people who prefer to push the limits – whether climbing summits, challenging conventions or exploring the globe.
Explorer's ingredients literally embody this mindset: you'll find bergamot from Italy, vetiver from Haiti, and patchouli from Indonesia, to name just three jet-setting ingredients.
Its top note bursts with the effusive Italian bergamot, revealing the fragrance's bright, energetic side.
The heart note of Explorer then takes us to the most remote part of Haiti: in the extreme south-west of the island, in the region of Les Cayes, where the most refined vetiver is organically and ethically produced. The warming aroma is reminiscent of an adventurer's well-worn leather jacket.
A final stopover takes us to the Indonesian rainforest, east of Borneo, where a new type of patchouli of unparalleled quality resides.
Explorer (100ml), £75, johnlewis.com
THE MACALLAN
A Night on Earth in Scotland
A celebration of Scotland's world-famous Hogmanay festivities, The Macallan's A Night on Earth in Scotland is a seasonal release in collaboration with acclaimed Japanese-French illustrator Erica Dorn, whose artwork has featured in director Wes Anderson's films.
Crafted from a selection of The Macallan's exceptional sherry-seasoned American and European oak casks, along with American ex-bourbon barrels, the expression's vanilla sweetness is a nod to traditional shortbread biscuits, often gifted and eaten at Hogmanay. Notes of dried orange and spice represent the flavours and aromas that fill homes across the Speyside region.
£215 for 70cl, themacallan.com