Today, Shepard Fairey is one of the most recognized and important contemporary artists from the Urban Art scene.
He became known in the 1990s (he has just celebrated his 30-year career) with a series of collages of posters illegally made all over the world. These posters represented the figure of André the Giant, the famous French wrestler whose logo Shepard Fairey designed. 
He has often been known as OBEY (a direct reference to the movie by John Carpenter) and created an artistic persona from these OBEY GIANTS elements.
The word 'obey' alone sums up the recurring themes in Shepard Fairey's work, including politics through ideologies of domination, manipulation of minds, the use of propaganda images in the USSR, Vietnam, China but also social subjects.
He was thus interested in the tutelary figures of the defence of the rights of the Afro-American community, including the civil rights activist Angela Davis, represented here in this famous work by Shepard from 2005.
Angela Davis is a member of the Black Panther movement through her fight against racism and the death penalty, as well as for women's and LGBTQ rights. She embodies this contemporary will to change things.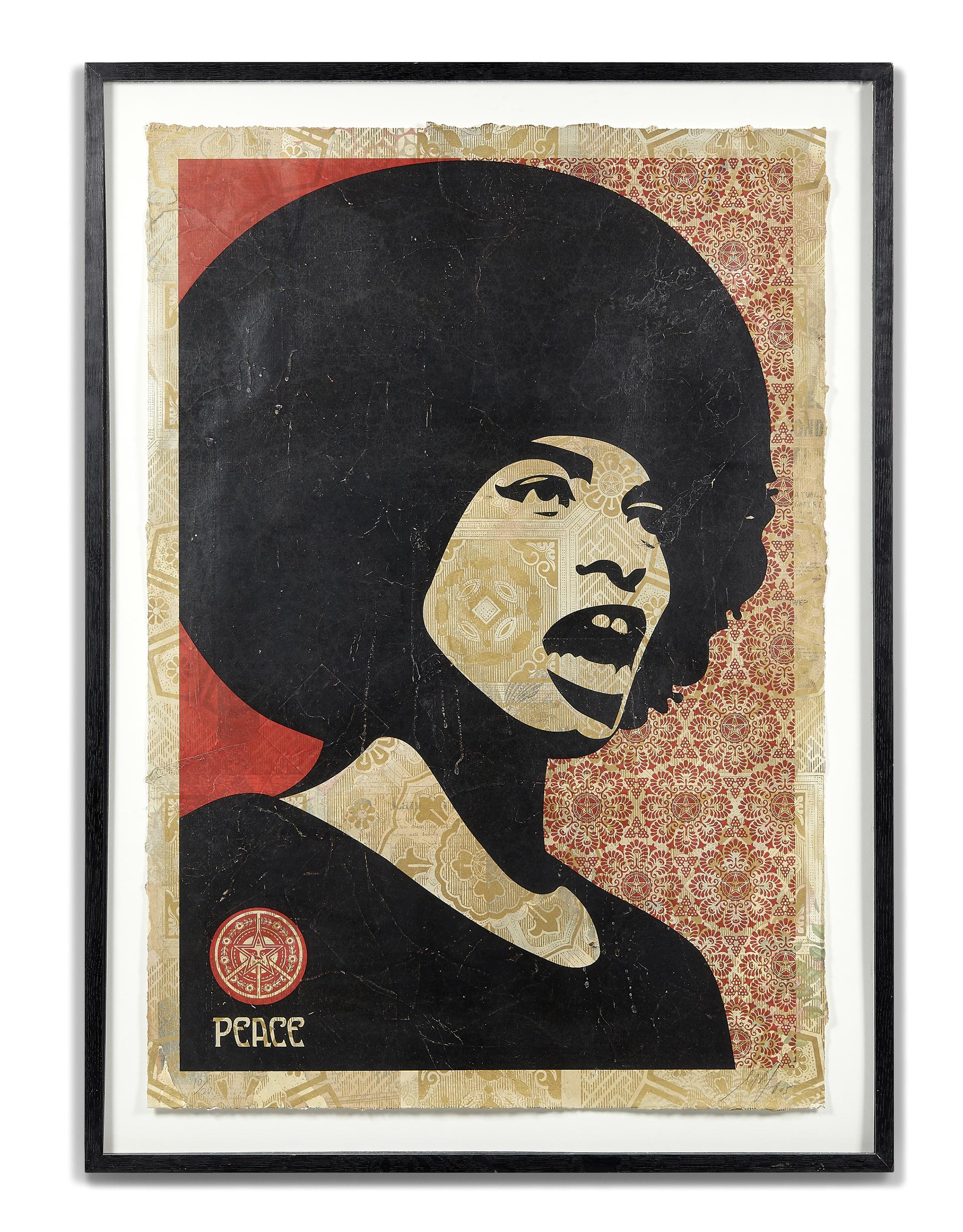 Shepard Fairey pursued an interest in these great figures of contemporary history, particularly during the Barack Obama campaign in 2008.
He had produced several posters with the portrait of the future president associated with the words VOTE, HOPE, CHANGE, PROGRESS.
His portrait of Obama is today Shepard's most famous work, which made him known to the world in 2008.
A version on canvas has just sold for more than $600,000, a new record for the artist, whose previous record was set at ARTCURIAL in Paris on November 5, 2019 by another emblematic work Liberté, Egalité, Fraternité, featuring the emblematic Marianne of France and Shepard Fairey's tribute to the victims of the Bataclan attack on November 13, 2015 (price of €232,200 / $255,420).
Shepard Fairey has seen his market develop over the last two years and has obtained some very good bids, which is why we need to keep a close eye on this promising artist.
The next Artcurial sale devoted to Urban & Pop Contemporary Art will take place on 16 December and will feature, in addition to Angela Davis, several of his very interesting works.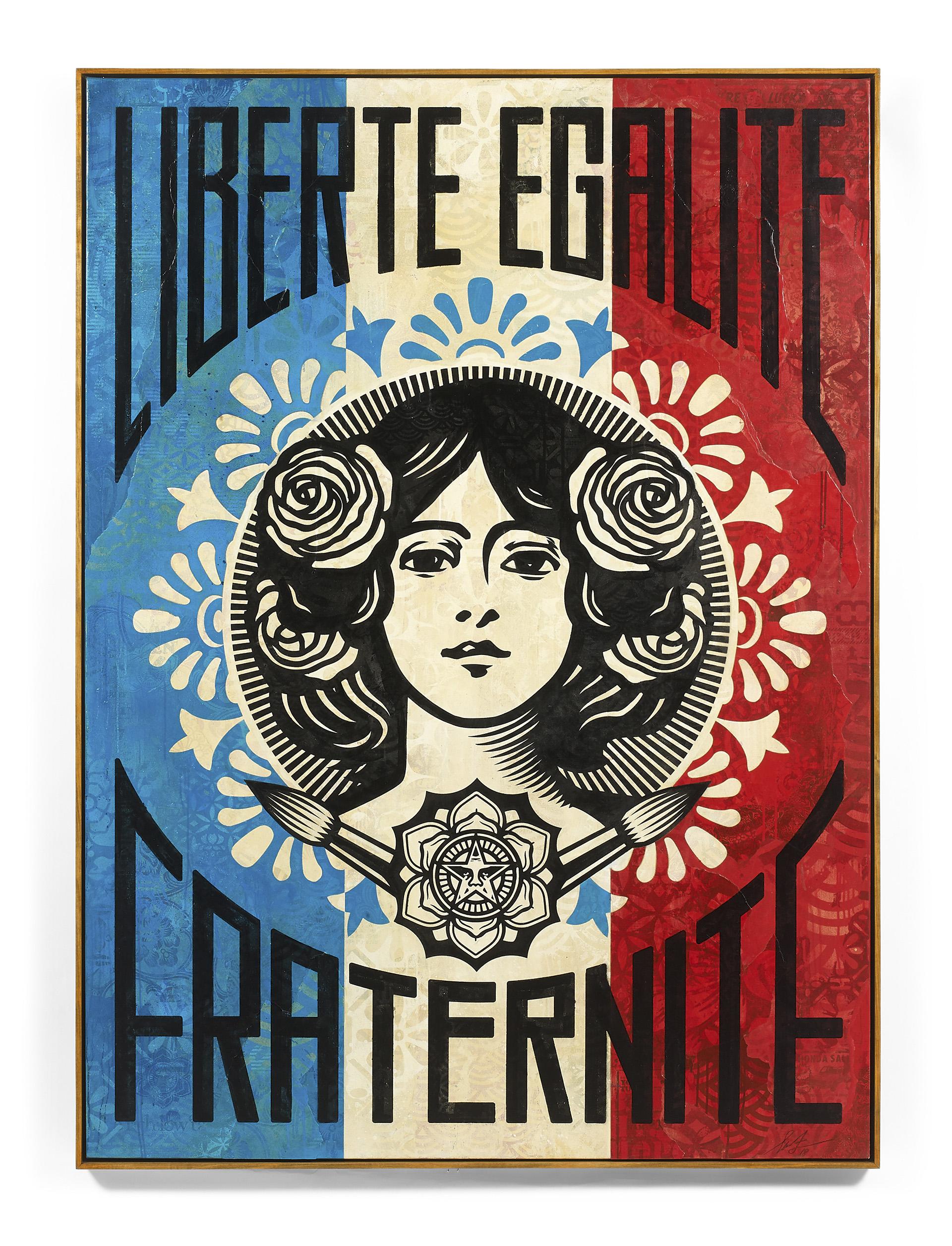 For more information and to bid on Shepard Fairey's work, see Artcurial.