Under normal circumstances this time of year would be firmly marked in the calendars of cigar aficionados across the globe.
Since 1999 the last week of February has seen Havana host the annual Habanos festival, a celebration of Cuba's most famous export and a chance for distributors, journalists and keen collectors to descend on the spiritual home of cigars to find out what new releases are planned for the year ahead.
As with so many other large gatherings, the 2021 edition has been scrapped, leaving those of us with an interest in the traditional announcements in a bit of confusion.
The festival has not been the only aspect of the cigar industry to be affected by the events of the last 12 months.
Travel restrictions have drastically reduced air freight leaving Cuba, meaning most cigars bound for Europe are making the long and winding journey via the ocean route.
This has resulted in last year's new cigar releases being delayed, even more than Cuba's relaxed attitude to timeframes would usually have meant, so while we may not know for a while what was originally planned for 2021 there is still plenty to look forward to in terms of new arrivals.
Always buy what you enjoy – that way if the investment goes wrong, at least you can smoke them
As has become typical these new arrivals will include special editions which are very limited in production, making them gold dust for collectors and a very real investment possibility.
Collectors of cigars are like any other group of enthusiasts – they value rarity, quality and vintage.
When one of the large, global brands produces a limited release they are snapped up quickly and often reappear on auction and retail sites soon after.
Any box bearing a plaque stating its position in a strictly-controlled production run is of interest – the smaller the run and the bigger the brand name, the better.
Regular production sticks can also appreciate if aged properly or if of a particularly desirable line. Cigar auction house Bond Roberts have produced a report of the top performing regular production Cuban cigars: the latest was headed by the Cohiba Behike 54, offering a 199% increase when aged for five years.
The smaller the run and the bigger the brand name, the better
So what, then, should we be looking out for when investing in cigars? Mitchell Orchant is the MD of Cgars Ltd, operating online retail and auction as well as a string of bricks-and-mortar properties across England.
He explains the reason behind the popularity of the Behike is a result of limited supply, due to the leaves used for these cigars being so rare.
"The scarcity of the Medio Tiempo leaves used mean production simply cannot keep up with demand. These cigars appear on our sites as and when we get them and are gone in minutes."
The alternative to aged regular production cigars is getting in early and grabbing a special release while you can.
Small production runs are produced every year for several brands to mark anniversaries, either of the brand themselves or for a specific selling region.
In 2015, Britain's own distributor, Hunter's & Frankau, celebrated its 225th anniversary: 225 humidors of 100 specially-rolled Ramon Allones (a brand once owned by H&F) cigars were commissioned to mark the occasion with a suggested RRP of £4,275. They can be found online now for upwards of £20,000.
Any cigar may prove to be a collector's favourite in the future but some names are a less risky bet than others. Where the world of horology has Rolex and Patek Phillipe, the cigar world has Cohiba and Partagas.
Hunter's & Frankau's Head of Communication, Jimmy McGhee, offers this advice: "Any Cohiba with two bands will likely be a good investment. But always buy what you enjoy – that way if the investment goes wrong, at least you can smoke them."
With those sage words in mind, here are a few selections to look out for in the coming months.
Bolivar Belicosos Finos Reserva – Cosecha 2016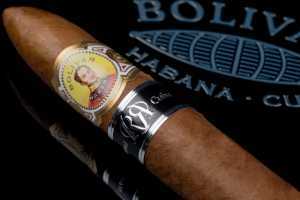 The Reserva program is a fine example of the Cuban special release programme. The cigars chosen are made using leaves aged for at least 3 years, these being from the harvest of 2016. Bolivar is a full-bodied blend, not as well known as some other brands but loved by those in the know, and this run of 5000 boxes is bound to be highly sought after.
Davidoff Year of the Ox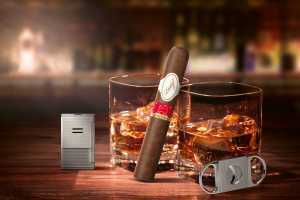 Davidoff's Zodiac series began in 2012 for the Year of the Dragon and has grown in popularity ever since. This year's cigar is a statuesque 60 ring gauge by 6 inches – a size befitting the mighty Ox. Like its Cuban cousin it is presented in a finely-crafted lucky red box of 10 sticks, produced in a limited run of 13,500. Unlike the Cuban version, it arrived in the U.K. in time for Lunar New Year and is available now.
Partagas Tropicales 175th Anniversary Humidor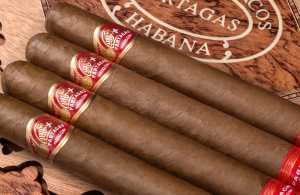 The 175th anniversary of the prestigious Partagas brand was actually in 2020, but the inevitable delays mean these humidors are expected to arrive to market this year. Only 450 have been made, each containing 50 cigars. With such limited production you'll be doing very well to get your hands on one, but if you do, you'll be the envy of collectors worldwide.
H. Upmann Super Magnum – Coleccion Habanos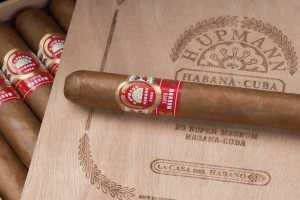 The Coleccion Habanos is a series of book-style humidors released every year and eagerly awaited by aficionados. 3000 of these books have been created for this year's release, each individually numbered as part of the series and containing 20 Super Magnum cigars. This is a luxurious release from one of the most popular and revered brands in the world and will most likely be snapped up soon after becoming available.
Hoyo de Monterrey Primaveras – Year of the Ox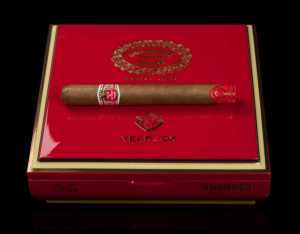 The emergence of China as a key market for Habanos SA has led to the company releasing commemorative cigars to mark each Lunar New Year. These Year of the Ox cigars are produced in "limited quantities" (no exact number has been given as yet) and presented in a luxurious bright red case of 18. The Romeo y Julieta Maravillas, released in 2020 for the Year of the Rat, were a great success and these will no doubt follow suit.
Want more? Check out the best cigar delivery services