When most families lay down a few bottles for a special occasion, they might be lucky to fill a couple of shelves under the stairs, or perhaps even the far wall of their cellar. But the Gordons aren't most families.
For almost a century, multiple generations of this esteemed Scottish distilling family have been carefully laying down stocks of whisky in their private collection dutifully reserved for special occasions and for future generations to enjoy.
And now, for the first time, we're being invited to the party: a number of the finest whiskies are being offered in small batches hand-selected for public release.
This rare collection has become known as House of Hazelwood, after the family's Dufftown home – Hazelwood House. Spanning seven decades and every corner of Scotland, the diverse collection includes everything from first casks to last casks – all unique and irreplaceable.
The House of Hazelwood inventory is held in a number of carefully selected warehouses across Scotland, with fresh stocks laid down each year. Prior to bottling, a small proportion of the stocks are held in traditional dunnage warehousing near Dufftown in Speyside, from where they are carefully monitored and sampled ahead of release.
A representative from the Gordon family said: "These are the most compelling whiskies that the inventory has to offer – a bridge between the past and the present, each issue remarkable by virtue of its character, history or method of production."
The inventory is regularly sampled – and only once a cask reaches its peak will it be bottled. This is a collection of individual spirits, representing unique casks, trials that have taken place over the years, and combinations that may never be seen again. So once they're gone they're truly gone.
The offer is split across a range of four Charles Gordon Collection releases (prices from £3,000 a 70cl bottle) and four Legacy Collection releases (prices between £950 - £1,500 per bottle).
Every cask of the Charles Gordon Collection has been aged for at least 50 years, with the Legacy collection ranging between 33 and 46 years.
The House of Hazelwood Launch Collection
A legend within the Scotch whisky community, Charles Gordon spent much of his youth at Hazelwood House and in later years was fundamental in bringing in some of the earliest stock that was laid down for the House of Hazelwood collection This eponymous collection of rare and old Scotch whiskies represents some of the most remarkable stock held within the inventory – every cask aged for at least fifty years, every bottle with its own story to tell.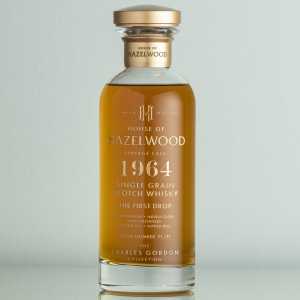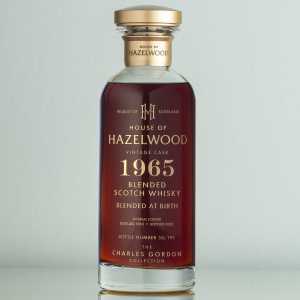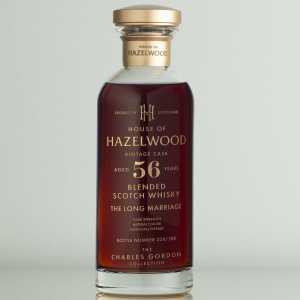 The Legacy Collection
Every whisky laid down within the House of Hazelwood inventory represents a legacy for future generations to explore and enjoy. The Legacy Collection showcases some of the brightest highlights of the inventory, comprising whiskies of exceptional character and provenance, each with a story to tell. Within the Collection are whiskies that are the first of their kind, the last of their line, those that capture the spirit of an era and those that offer insights into the inner workings of the Scotch whisky community.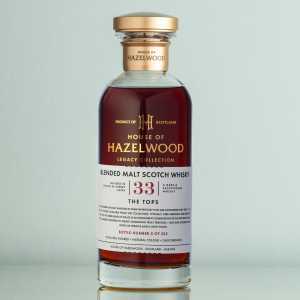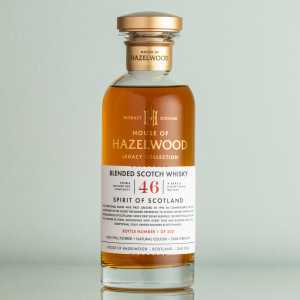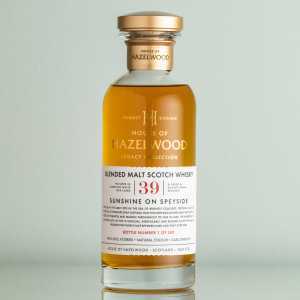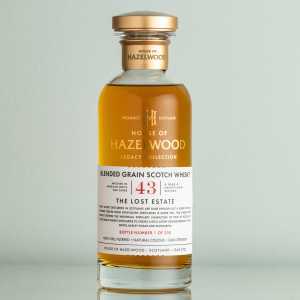 The whiskies are available online at houseofhazelwood.com, as well as through retailers including Hedonism Wines, Royal Mile Whiskies, Davidoff of London and The Whisky Shop.