There's a brilliant parody of architectural discourse by Rowan Atkinson from the early 1980s show Not the Nine O'Clock news.
In it, Atkinson plays flamboyant French critic Jean-Pierre who faces off against Griff Rhys-Jones' bespectacled Brit, Hugo.
The discussion begins around the British museum. Hugo postulates that it's primary purpose is functional, to which Jean-Pierre spits 'Pah!'
"It's primary purpose is sexual," he contends. "It's a massive assertion of the phallic power of London; these huge columns plunging into Mother Earth." The observation is all delivered with Atkinson's wild hand gestures and deliciously exaggerated plosives.
"The Houses of Parliament are erected in the shadow of something called Big Ben, which every hour says 'dong'!"
Who would not be sex mad in a country where they erect a massive phallus in the centre of London
The discussion's adjudicator, Pamela Stephenson, interjects suggesting that viewers will think him sex mad.
"Who would not be sex mad in a country where they erect a massive phallus in the centre of London and call it Nelson's Column? Nelson's column? Pah! It is Nelson's willy…!" And so it continues.
It is, of course, ridiculous. However, so is the latest submission by Sir Norman Foster to the City of London's planning department. It's already been called the Tulip, which is definitely not the nickname it would have received in the playground. If the Gherkin was questionable, this is downright obscene. It looks, at best, like a giant sex aid. The 305m plinth is even due to have spherical capsules at the top that rotate in an elliptical loop… presumably for your pleasure.
Describing it in full, it's difficult not to slip into Jean-Pierre's parlance. The Guardian's renowned architecture critic Oliver Wainwright falls into the trap: "The structural spoons have the inescapable look of obstetrical forceps, brandishing the freshly extracted Gherkin baby towards the clouds."
We British are great at mocking ourselves. But let's not make the City skyline a laughing stock, too.
If this building gets signed off, it will be a stratospheric cock-up.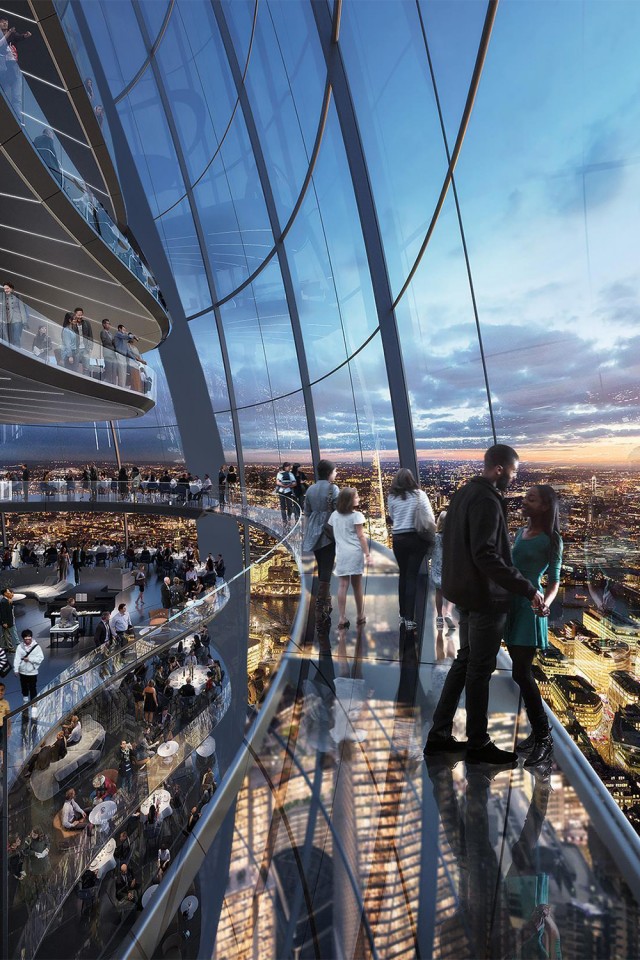 Illustration: DBOX for Foster + Partners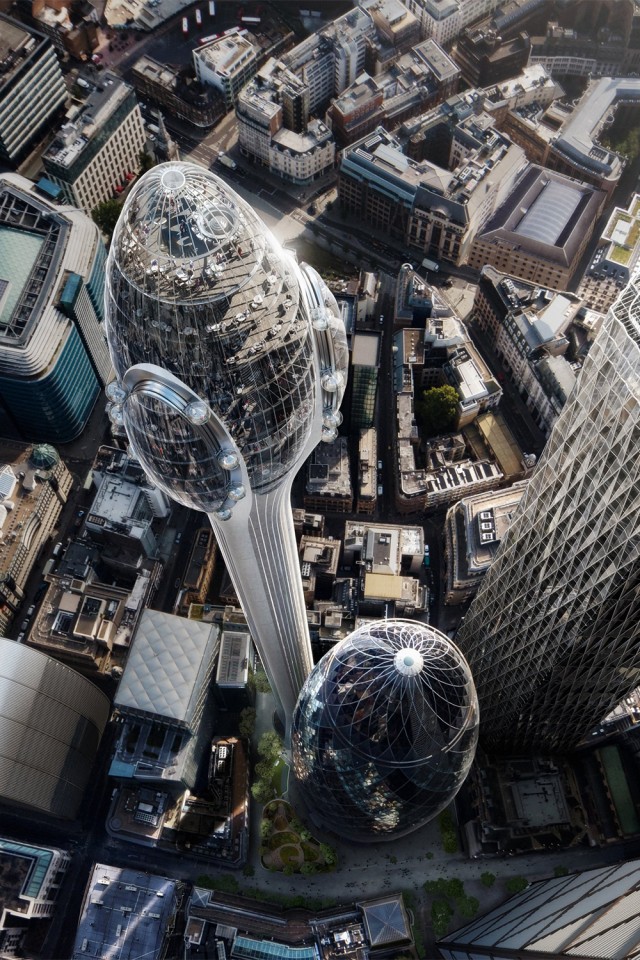 Illustration: DBOX for Foster + Partners