Who are you? And what is your purpose here on this earth?
If you were a client of Melissa Takimoglu, this is how it would start. Guns loaded, heart exposed. As she explains: "If you can't answer those questions, you're not ready for me." And Mel is a woman you want to be ready for. She's a boxing tour de force, dragging an all-too-often archaic industry and sport into the 21st century.
Let's tick off her credentials. First and foremost, she's the founder of the agency Melt PR. Melt PR handles the publicity for American super-promoter Top Rank, and works alongside their TV broadcasters Sky Sports. Mel looks after their top clients – including a certain Tyson Fury. From his seminal victories over Deontay Wilder in Las Vegas to his triumphant London homecoming against Dillian Whyte, she's been by his side to get the job done.
Mel's been through it. I mean, really, she's been through it. Not even 20 minutes into talking and she mentions the death of an old boyfriend and laughs out loud, "I've had a very tragic life!" She speaks with zero self-pity. 
It's the laugh that draws me in. It wasn't cynical. It wasn't deflective. It was complete and utter acceptance. She's lived a life as up and down as a journeyman fighter. She's a master of the comeback – hence why she's so comfortable asking her clients these questions. There's no time for fluff. Life is short and she knows it. So she wants to know: have you lived enough to answer her questions?
Think of what Mel does as what happens in the in-between. From the moment you're confronted with a decision right up to when you step into that decision. The in-between. The travel time. The waiting. Mel will meet you there, sit across from you and listen. Then use your answers to align the image the world will have of you to the image that's in your head. 
She builds visions based on truths; she gets ideas in her dreams. After she goes through her routine of questions, she sleeps on it. And then the story appears. There's something magic about her. "You can copy my blueprint, but you can't steal my mind."
She's an expert in stories. So… what's hers?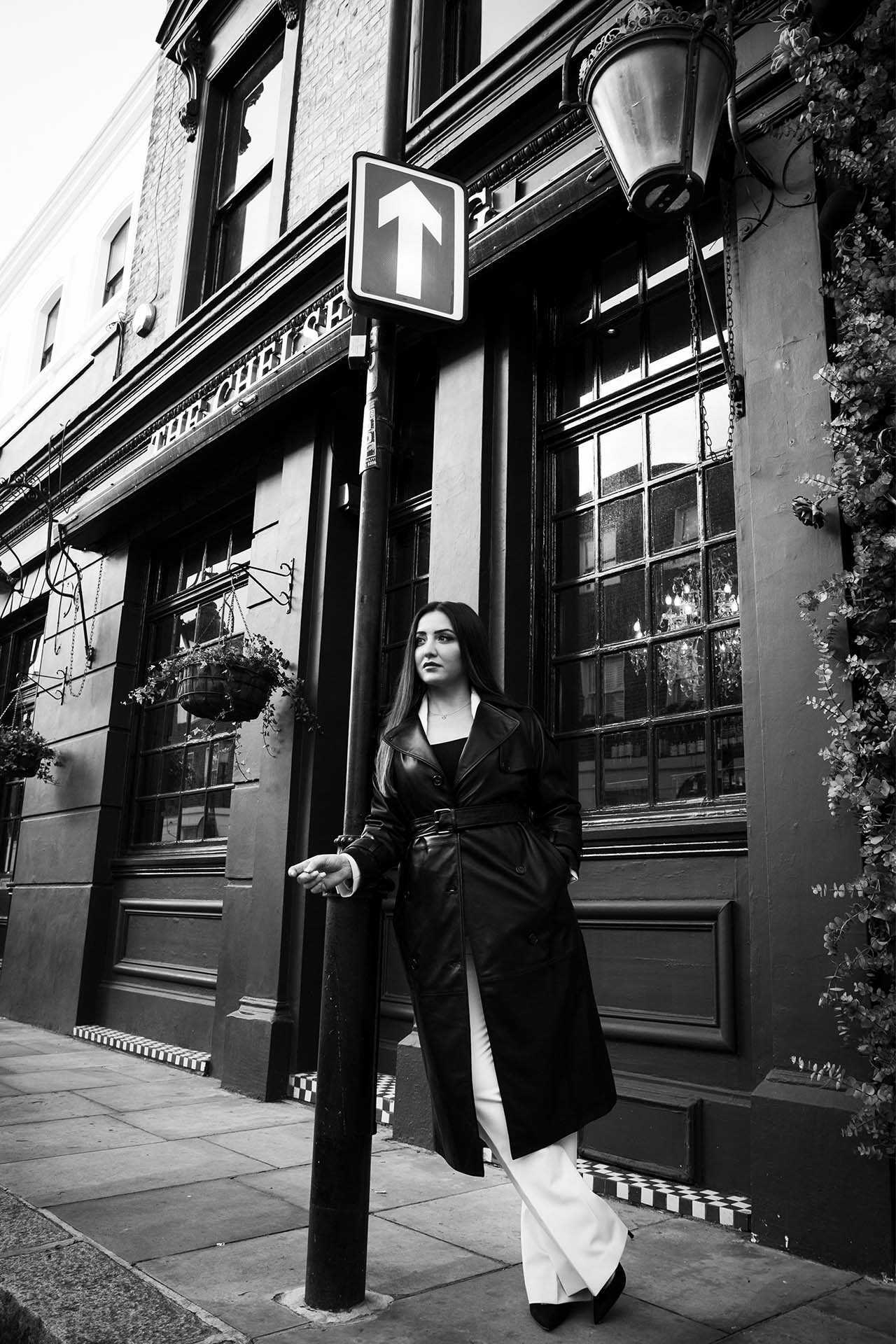 I spoke with Mel on one of her days off (which, I think she has maybe five every 365). She'd spent the afternoon decluttering the attic: going through old photos, letters, keepsakes. She brought along some memorabilia in her bag. "I have to show you something," she says, taking out a clear folder file, filled with old flyers. She begins telling me the journey.
She started doing promotional events early in life, experimenting in the music scene. She put on events for garage DJs, and that led to a job at a vinyl shop, and then that led to her dating a DJ in a band called Genius Crew. "I don't know why but I always ended up working with the people I dated. 'Let me help you be successful!' Mother Theresa, my mother called me."
Why did she show me the posters? Because in fine print was a company name she had chosen at the age of 19: PR Promotions. Talk about some good old-fashioned foreshadowing. "What are the chances? The fact I started off calling it PR Promotions back in 1999 – isn't that crazy?"
Mel continues with the company for a few years, promoting events, bouncing between the band and the shop when the garage industry goes under. She's back to square one. "What am I gonna do now? I need to get a job."
So she sets up her own cleaning company: Premier Cleaning Company Services. (I'm sensing a Cinderella theme.) Mel was all around London, scrubbing and scraping the inside of town houses. "It wasn't a job that I just laid on my backside and sent people out to, no, I went and cleaned. At one point, it was going tremendously well."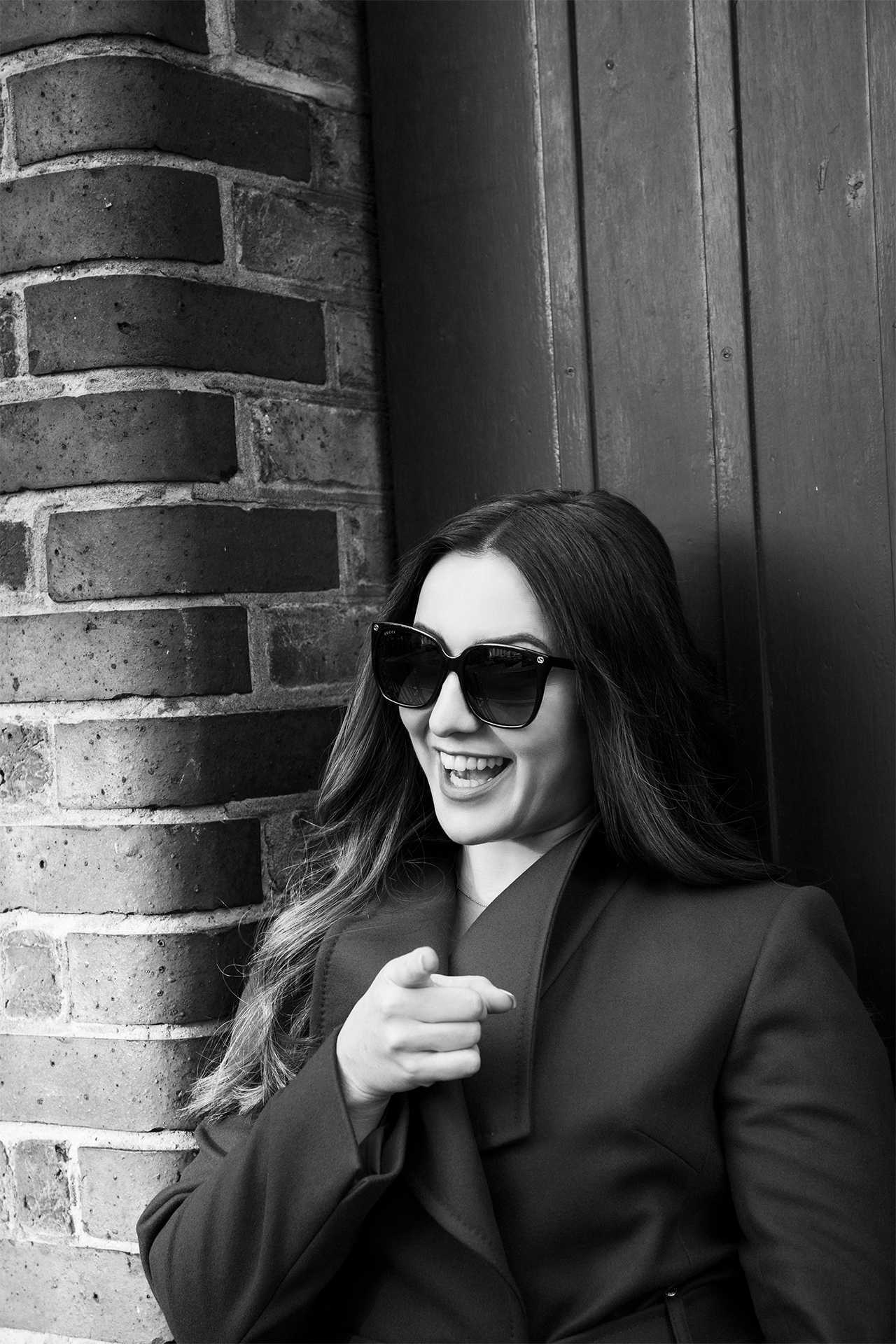 There was a reoccurring attempt to go back to university for a degree in Psychology but it never materialised. Work kept calling her. She had the company from her early twenties to her mid thirties – around 15 years straight. And then she met AJ Carter and everything changed.
Carter was a Brixton heavyweight prospect with plenty of hype about him. They met at one of his fights. It took eight months– initially the age difference put her off – but the pair started dating. Carter urged her to go into boxing. Mel was reluctant. "I told him I found boxing barbaric. We weren't boxing people, we were football people. Although my mum was obsessed with Muhammad Ali."
What changed her mind? It was a fight at York Hall, one of Carter's. But it wasn't the usual energy or electricity of the event that did it, it was the roof. "The way you could see the figures of the fighters being reflected onto the ceiling was what got me… It was very poetic."
Once boxing sinks its teeth in, it's hard to escape its grip. She wanted to know everything. How does it work? How do you sell tickets? What is the business of boxing? She decided to be Carter's publicist and even introduced herself as such to his coach at the time, Richard Williams – a former Commonwealth champion himself.
"I had no qualifications. I had made up my mind. I was just like, 'I'm going to be a publicist in boxing. I'm going to help these guys with media. I'm going to figure out how to do the fight.' Because I am a business woman. I know how to break things down into strategy."
Williams took a while to get her. "He was like, 'publicist – what does that mean?'" They soon developed a strong mutual respect and affection. Mel credits Williams for teaching her everything about the game of boxing. "He was the master of the gym. He really knew how to break down the sport. The dark side, the good side."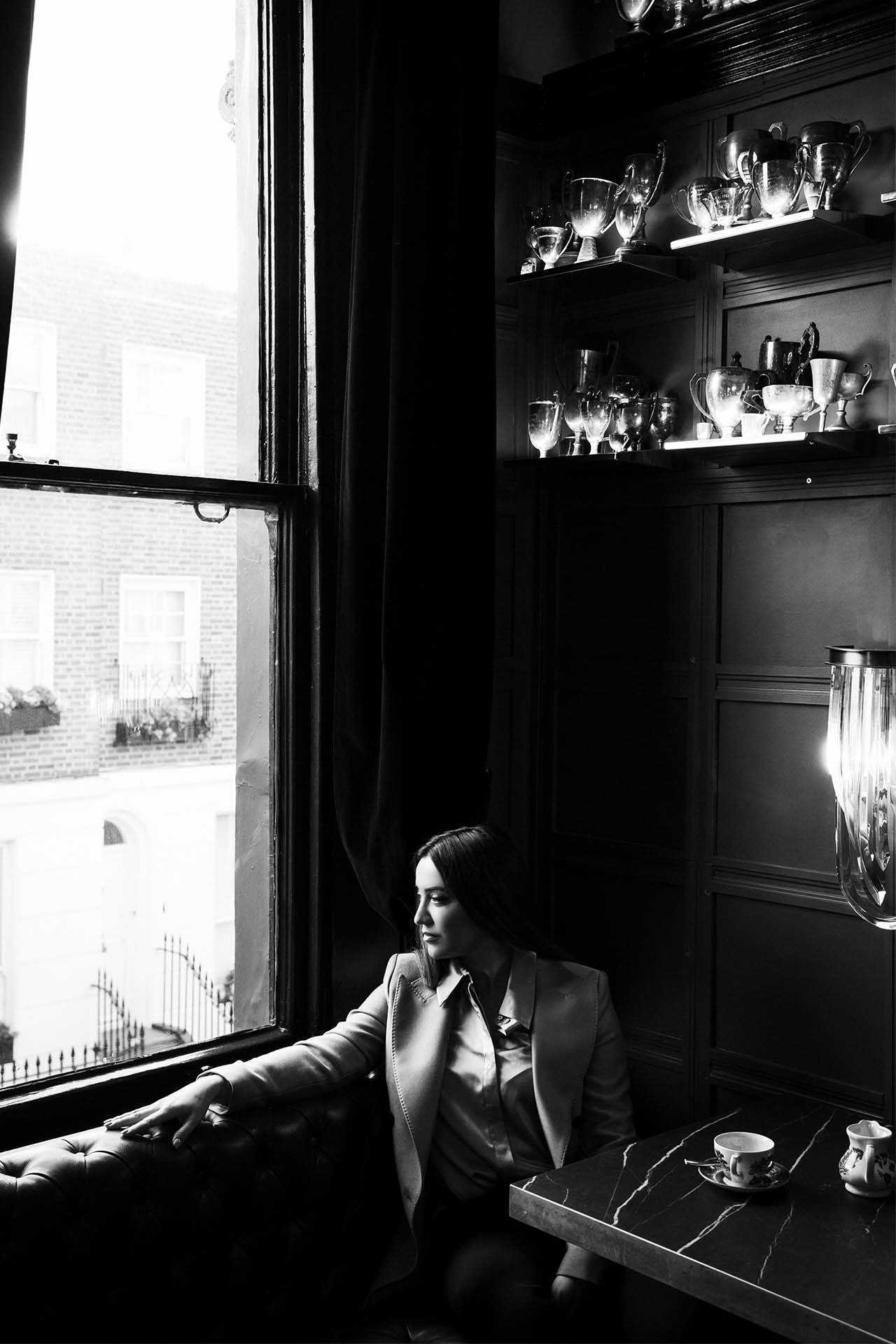 The next few years would see Mel grafting to build Carter up. She'd come up against the occasional comment of, "Sorry, who are you?" and "Oh. You're just his girlfriend." But it was water off a duck's back. Everything was going great, until it wasn't.
In 2017, Carter had a fight that fell into that dark side. His opponent was Kamil Sokolowski. He was KO'd in round two. The aftermath, an aftermath that we rarely hear about, made Mel change her mind about boxing. "He woke up two weeks later and didn't recognise me. I went through the most horrific, horrific experience for the next few weeks. I lost everything." She swore off boxing, believed it ruined her life. 
She describes this time period as, "the most traumatic thing that's ever happened to me. I've never been so close to saying that's it. Driving down the M1, I just remember wanting to turn the steering wheel into the central reservation and end it. The car will flip and I'll die and I won't have to feel this pain. I was dead inside."
She took some time off. Reflected. Healed. "I, from age 20 all the way to age 36, didn't have a fucking clue what I was doing. I was winging it. I was lost. I had my fingers in every pie." It was a moment with her best friend and personal trainer Bianca Campbell that sent Mel in a new direction. Campbell sat Mel down and asked a simple question: "Did you ever think that maybe you were the one who was supposed to be the champion?"
The pair made a plan. They would meet each other every morning and train. "I was building a new me. I trained. I went to therapy. I faced my demons. I changed my hair color. I looked and felt completely different." 
This was the year that everything changed: 36. This was the year she had the answers to the questions that she asks other people. The year that she'd finally found the people on the outside that aligned with who she was on the inside. Her crew cemented.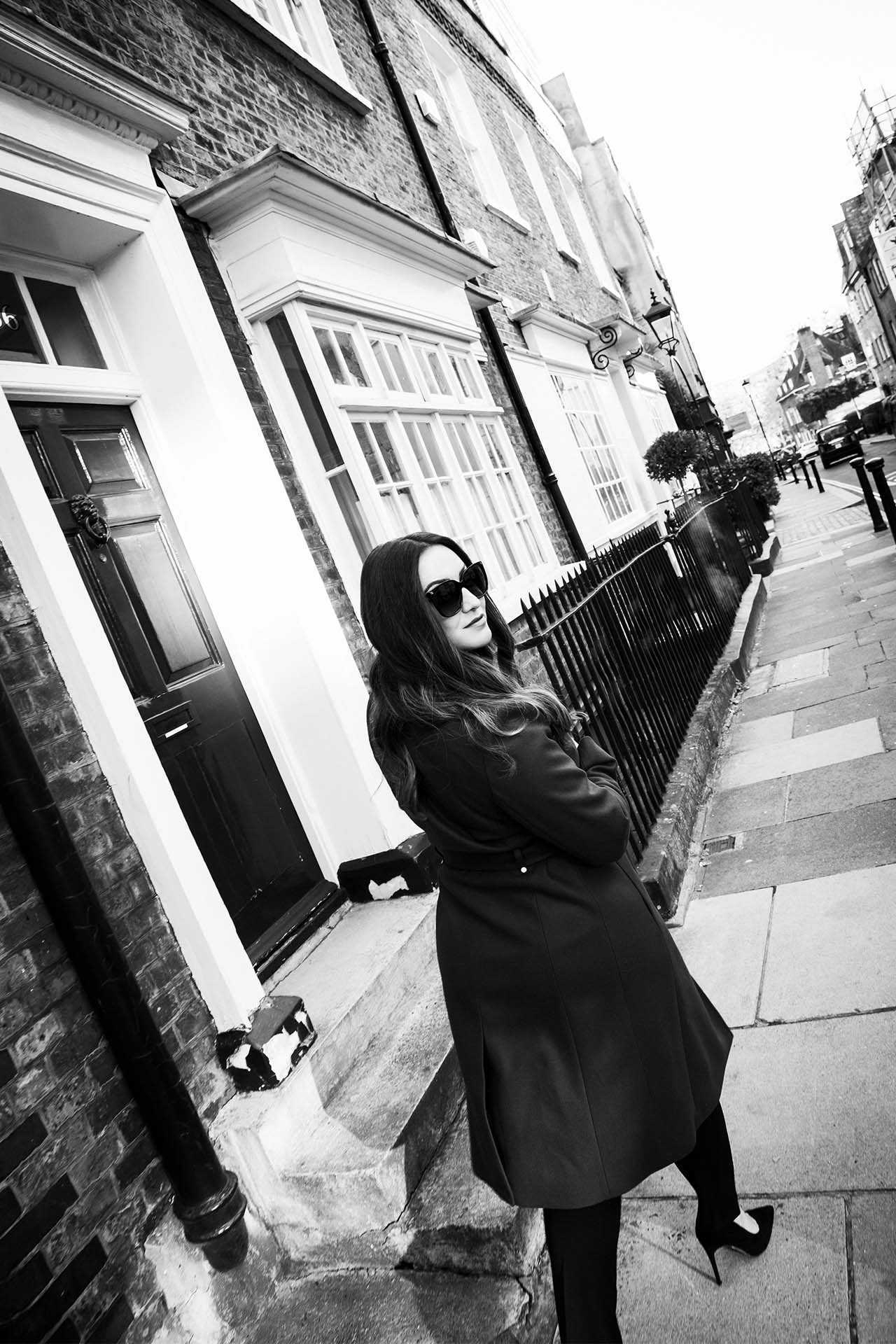 Then 2018 came knocking hand in hand with Isaac Dogboe: the moment that Mel decided she would be the champion, someone asked her to help them become one, too. She had her reservations, as you would expect. But Dogboe convinced her that this time would be different. That April, she went to America and set in motion a new career. Dogboe won his fight, and won the junior featherweight world title. Suddenly, Mel was back in boxing's grip.
Her career skyrocketed after these fights. Dogboe changed everything. She was having fun. She was seeing the figures on the ceiling again. She just had to keep the lights on. Who could she help next? She and her best friend decided that they should go around to boxing gyms and offer their services to fighters for a small fee. Melt PR was born.
But before they could do their pitches, she gets a call. It's Brad Jacobs, COO of TopRank. He wants Mel to organise the press conference for Terrence Crawford vs Amir Khan. "I'd never done a press conference before, but I was like, 'How difficult could it be?'"
At the time, Mel's house wasn't decorated. Her walls were bare and due to be painted. So she took out her pencil and got to work. "I wrote out the plan on the walls. I got a pencil and I planned, like Einstein, the whole press conference. On my wall. Designed the whole thing, and then that was it." And then that was it. She was working freelance for TopRank. She went to America next for two fights with Fury, then headed back home for her first UK show: Vasiliy Lomachenko vs Luke Campbell.
She balanced this bouncing between countries regularly. She ended up living in the states for two months in Vegas to look after Tyson's global media for Fury Wilder II. "I was Melt PR. 'UK Guru', they used to call me." That freelance gig turned full time this past August when Mel signed exclusively with TopRank and Brad Jacobs. "I am the reason why I am successful. But if it wasn't for Brad Jacobs, if he hadn't given me the opportunity and believed in me, I wouldn't be here today."
Now she's the woman at the forefront of the first-ever all-female fight card in history, representing Mikaela Mayer and the future of female boxing. She works her ass off for her fighters: "I have massive respect for them. And they have massive respect for me."
Stop? She doesn't know the meaning of the word. "You don't take your foot off the gas… I'm gonna keep going until there's nowhere left to go." But this drive has come with its sacrifices. "I've missed weddings, I've missed birthdays, I've missed funerals. I miss the freedom to walk through a park, to wake up on a Saturday morning and watch TV, I don't have time to do that."
During our chat, Mel revealed two of the greatest pieces of advice she'd ever received from someone in the industry. Both came from Kelly Swanson, the woman behind Floyd Mayweather, and oftentimes the only other woman in the room.
The first was offered during Fury vs Wilder II. They were in Las Vegas. Mel had been upset by someone's behaviour and was explaining it to a colleague when Swanson overheard. She swooped in. "Can I give you some advice?" Mel nodded. "You're the new girl. Everyone's gonna come for you. You won't be the new girl forever. Suck it up, keep doing a good job, and everything will work out for you."
The second piece of advice came the very next night, fight night. Mel was still tense from the day before. "I get super nervous on fight night. My stomach's all over, I can't eat. I feel like I'm the one getting in the ring." Swanson appeared again, this time in the corridor. "Just go in there and enjoy it because you're never, ever going to have this moment again." Instantly, Mel settled. "I felt like someone had lifted this weight off of my shoulders."
Our conversation was filled with these little memories of moments. It was a thrill to sit opposite her, hearing the words the women in this world have passed down to one another in private. The secrets. The survival. The most memorable moment of all? The story she told me about her earliest and greatest lesson.
It came from her father. Her parents are Turkish, moved to the UK in their twenties and raised the family over here. "I used to roll with my dad," recalls Mel. "He'd have cigars in the car, and on Saturday mornings – after I cleaned the house, because that was the rule – I'd go out with my dad."
Mel had no idea what they would do or where they would go – only that she wanted to be next to him while doing so. He was a jack of many trades, "the original Del Boy", she tells me. "There were always goods going in the car. Like a piece of salami, or a fur coat, or we'd pick up goods for his kebab shop. He'd teach me stuff."
Like what? "There was a homeless man that used to come into the kebab shop and he would always give him food. And this homeless man was incredibly dirty. As a child, I'd look at him and almost be scared of him. His nails. His face. As a young girl, I was a little bit frightened. And I was like, 'Daddy, daddy, why do you keep giving this man food?' He said, 'Darling, you never know where someone came from. He could have been a king back in the day. There's no price on food. If you are in a position to give someone food, you give them damn food.'"
Mel's father passed suddenly in her second year of sixth form. It was a car accident, her first face-off with tragedy. But she carries him with her everywhere she goes. He's with her on fight night and he's with her as she declutters the attic. He lives in her ambition, in her generosity, and even has a little place on her wrist: baba, 'daddy' in Turkish, is tattooed there. 
Talking about her father is one of the few moments that Mel offers a glimpse behind the powerhouse she's become.  At one point she observes, "We're all just little girls dying inside because we don't have our fathers."
This isn't a Cinderella story. There is no prince that comes to fix everything. This is a real-life tale, one where the woman must learn how to make her own luck, control her own destiny, become her own fairy godmother. Now that she has found success, she wants to spread the magic around. As the woman herself says, "My name is Melissa Takimoglu and I am here to help people."
And the future? Expect big things. She knows she has a purpose on this earth: "I don't think I'll be happy until I actually feel like I've made a change in boxing." That change is coming: she's only just been warming up. 
The photoshoot took place at The Chelsea Pig