Joe Root's cricketing career got off to an inauspicious start. The man with a claim to be England's greatest ever batsman was dismissed second ball of his debut innings. In mitigation, he was seven years old, facing opponents several years his senior, and wearing an oversized helmet.
"I'd never worn a helmet before," grins Root. "It was way too big for me – I couldn't even see the ball!"
Subsequent innings have gone rather better. Aged 32, Root is already England's second-highest-ever run scorer (10,948) and century maker (29) in Test matches, and will surely overtake Alastair Cook at the top of both rankings in the next few years. Moreover, the former captain has been a central figure in the Test team's remarkable resurgence under the new leadership of his great mate Ben Stokes and coach Brendon McCullum. Playing a swashbuckling brand of cricket not seen since, well, ever, England have laid waste to opposition and captured imaginations all over the world.
Next up? The Ashes, and a chance to avenge the 4-0 defeat Down Under – a series played beneath the looming shadow of Covid. But those were different times, and a different team. No quarter will be asked this summer. Or given.
Before speaking to Root, I phoned up George Dobell, senior correspondent at The Cricketer magazine and one of the most astute minds in the game. Any questions that carry even the whiff of insight will likely have stemmed from our conversation. Dobell recalls Root's 2012 debut in India, when a great England team ground out an historic series triumph. "To come into that England side and shine straight away was a pretty bloody good effort. But he looked like a little boy – apart from when he was batting."
Root walked out to bat with the series on the line and England teetering at 119-4."I just couldn't stop smiling," he recalls. "I was nervous, but the excitement and enjoyment overshadowed it – which I'm really quite glad about. The overriding thought was: 'What would the 10-year-old version of myself be saying right now?'"
It is a thought, he says, that nourishes him during tough times. Times didn't get much tougher than the last Ashes. "They didn't have a chance in Covid," said Dobell. He speaks of a miserable team thrust into impossible conditions.
"Everyone was very ready to buy into something completely new. To look at cricket in a slightly different way"
"It was very tricky," says Root with characteristic understatement before noting the drudgery of lockdown cricket helped bring out this thrilling new England. "Everyone was very ready to buy into something completely new. To look at cricket in a slightly different way."
Another positive shot from a man who still carries the excitement of that young schoolboy. A truly great player, a class act. 
Square Mile: People are describing this Ashes as the biggest in a generation. Does it feel that way to you?
Joe Root: I mean, every single time you turn up to a national series it's always quite a big deal. It's something that you always look forward to being involved in, but particularly the way that Australia have been playing – getting to the World Test Championship final, playing some good cricket. And then the last nine months of how we've been playing as a Test team has been incredible. So it's gearing up to be a really special series. 
SM:  Stuart Broad recently said he considers the previous series in Australia void because of the Covid restrictions. Do you have sympathy with his view? 
JR: It was very tricky. There were obviously a lot of different things to contend with, both leading into that series and during it. We'd spent a long time previously in Covid environments and bubble environments, where you do extended quarantines and spend vast amounts of time away from family and loved ones. An Ashes series isn't just a couple of weeks: it's five Test matches over a few months with quarantine on top of that. We prepared for one of the Test matches with only one of our coaching staff available because everyone else had got Covid.
You can sit here and it sounds like you're making excuses but it's not the case. We were thoroughly outplayed throughout the whole series and credit to Australia for that.But there are a number of things that took place throughout that series that made life extremely difficult for the group.
But we are where we are now off the back of it. Look at the last nine months, and how much fun and enjoyment we've had, how far we've come. The majority of the team is still in place from that series or were involved in that squad. It shows the resilience of the group and the ability within the group as well.
SM: The core of both sides are in their thirties. This could possibly be the last Ashes series for many great players, and certainly the last played here in England. Does that raise the stakes even further? 
JR:  You could say that, but I don't think anyone will have ever looked at it from that perspective. But clearly there's a lot of experience involved within the series. That generally means the guys know how to handle different situations and have been around these environments, so when those crunch moments come, it should make for some very good cricket. There's always an underlying subplot to the whole series so it will be interesting to see which way that goes. And clearly the way that we've been playing, it's quite hard to read how that's going to pan out.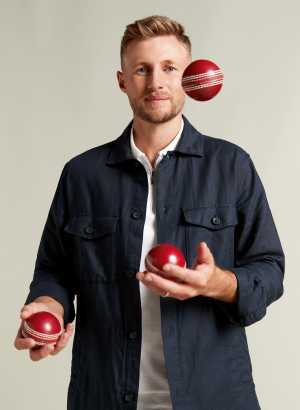 SM: The rebirth of the England team over the past nine months is an amazing sporting story. It must be fantastic to be part of that story and contributing to it? 
JR: Absolutely. The turnaround has been phenomenal. Ben in particular needs a lot of credit. It's been remarkable to see. He's always been a very good leader – ever since he came into the team, he's someone that people want to follow. They want to watch how he trains and how he prepares. And then clearly the way he plays on the field, he sets an example for everyone to follow. 
The messaging that he's been giving the group, everything has been very clear and precise. It's allowed people to go and get the best out of themselves out there. Brendan's been doing his work in the background, which again just enabled guys to really fulfil their potential and start to flourish as players – especially some of the young guys that have shown a lot of promise and not really managed to find their feet.
Someone like Oli Pope, for example, has had a phenomenal year, growing all the time, gaining confidence all the time, now vice captain. When peers around him see that journey then they gain confidence in themselves as well. That's the beauty of the environment that the two guys have created.
SM: How does it compare to the transformation of the One Day side after the 2015 World Cup? 
JR: There are a lot of similarities. There's almost an opportunity for a clean slate and a completely new direction. The way it unfolded was very similar – there was that series after the World Cup against New Zealand. It was a brilliant series but the way that we played hit everyone in the face. And there was the same sort of impact in the New Zealand Test series that happened last year.
Both sides gained confidence and momentum and started to grow and develop. Hopefully that can continue for as long a period as the white ball team's upward curve. It's really exciting to know where this team could potentially get.
SM: What does it boil down to? Is it just as simple as going out there and enjoying yourself and playing with freedom? 
JR: I think it's a big part of it, although there's clearly a lot more to it than that. Within all of these games that we've spoken about, there have been crucial moments where guys have had to manage passages of play really well. They've had to be smart, absorb pressure at times. And sometimes they get overshadowed by the exciting stuff that makes the highlights reels. 
But one thing that's been thoroughly enjoyable is the approach from the whole group. The underlying message of everything we do is about trying to create memories, whether that's on the field, off the field, together. Create something that we can spend the rest of our lives looking back on. And try to give everyone that's watching something to get excited about as well. 
There's a lot of talk in the media about where Test cricket could head and what the landscape looks like further down the line. As players you've got a responsibility to try and look after the game, entertain, make it as exciting as possible and keep people engaged with this format. Which I think this team's done exceptionally well over the last year or so and will continue to do. It'll be interesting to see if other teams follow suit or how they combat our approach.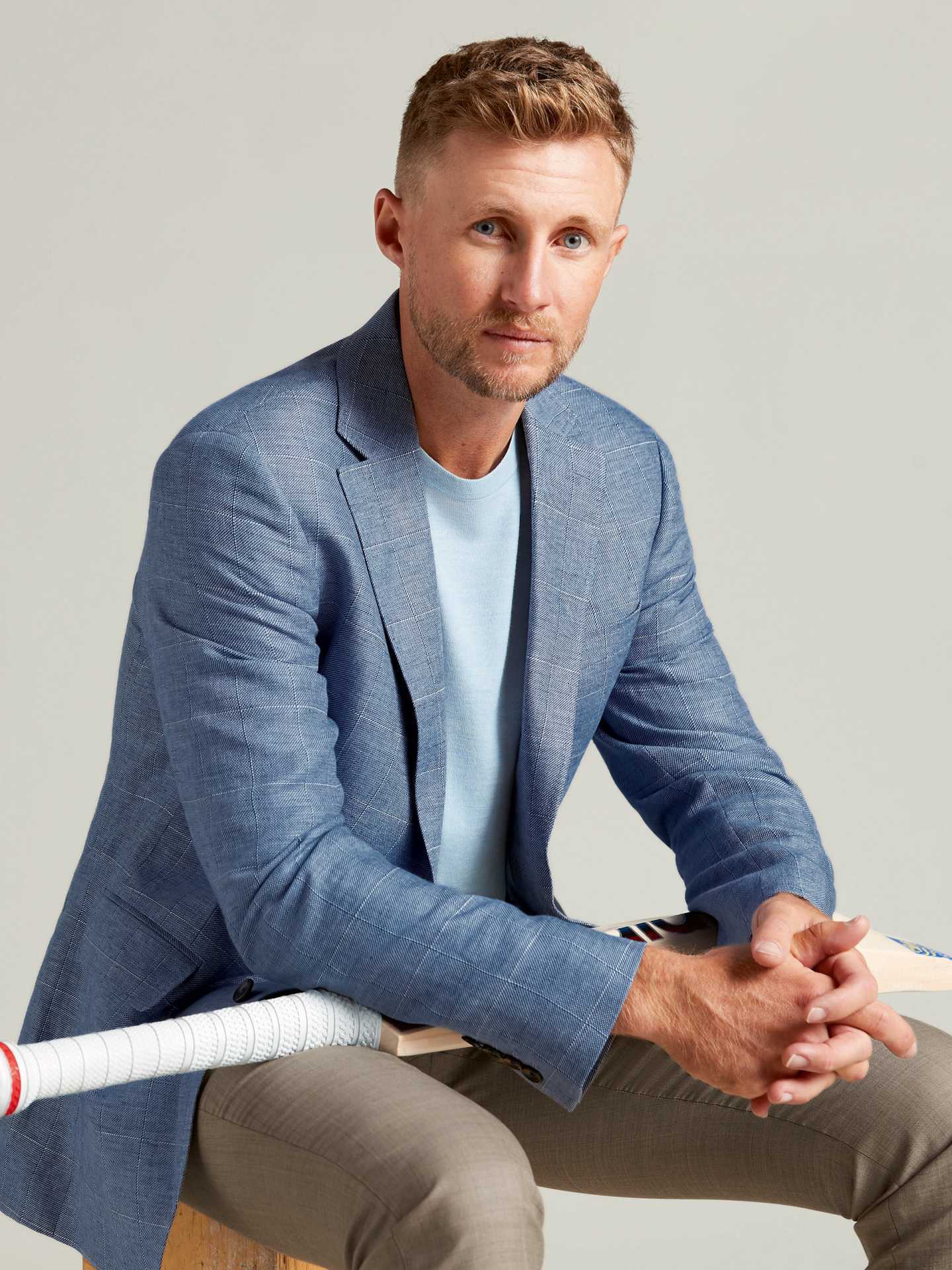 SM: Was there a particularly crucial passage of play in that New Zealand series that might not have got the attention it deserved? 
JR:  There's a number of them throughout that first Test match. There were a couple of crucial partnerships: one between me and Ben in the second innings where we just had to soak things up for a little bit after we'd lost a couple of quick wickets. For three or four overs, while Ben got himself going, we had to almost let New Zealand have the run of the play. We tactically waited for the left arm spinner to come on and Ben smacked him out of the park a few times, smacked him out the attack. That meant they had to bring their seamers back a little bit earlier.
One of the things I really enjoy about Test cricket is periods like this – the mini-games in the games; the way you have to sometimes look a couple of steps ahead.
There was another situation further down the summer when we were playing against South Africa at Old Trafford. Zac Crawley made 20-odd but he faced 100 balls. He got through a very difficult passage of play and made things a lot easier for the guys behind him. It meant that we went on and got a big total, which on that surface was way beyond what we should have got, and meant we could kill the game off further down the line. Those little moments and passages can fly under the radar but have a big impact in the game.
SM: Would this new approach have been possible under Covid restrictions? It seems very rooted in enjoying yourselves and your cricket, which sounds like it would have been difficult when playing in the bubble…  
JR:  It's very difficult to say. We'd have certainly given it a good go! But clearly over a two-, three-year period where you're playing 24, 25 Test matches in those environments, both home and away, it can take its toll on players and staff. So yeah, whether we've been able to have the same impetus that we've managed to create over the last year is hard to know. But coming out the other side of it meant that everyone was very ready to buy into something completely new. To look at cricket in a slightly different way and really embrace everything that was asked of them. It's brought the best out everyone.
SM: Let's talk a little about yourself. You were born into a cricketing family, your dad played for Yorkshire. Is it true that you were given a little cardboard cricket bat as a baby?
JR:  Yeah, I think my old man even put one in the cot with me. We grew up going to watch Dad play. On a weekend me and my brother would be playing Test matches on the side of the pitch or somewhere on the street.
Wherever we could find a small area of grass or ground where we could chuck a tennis ball at each other, we'd try and recreate an Ashes Test match or any form of game, really. In our minds it was the most competitive thing that we could do. But it all came from watching Dad play on the weekend.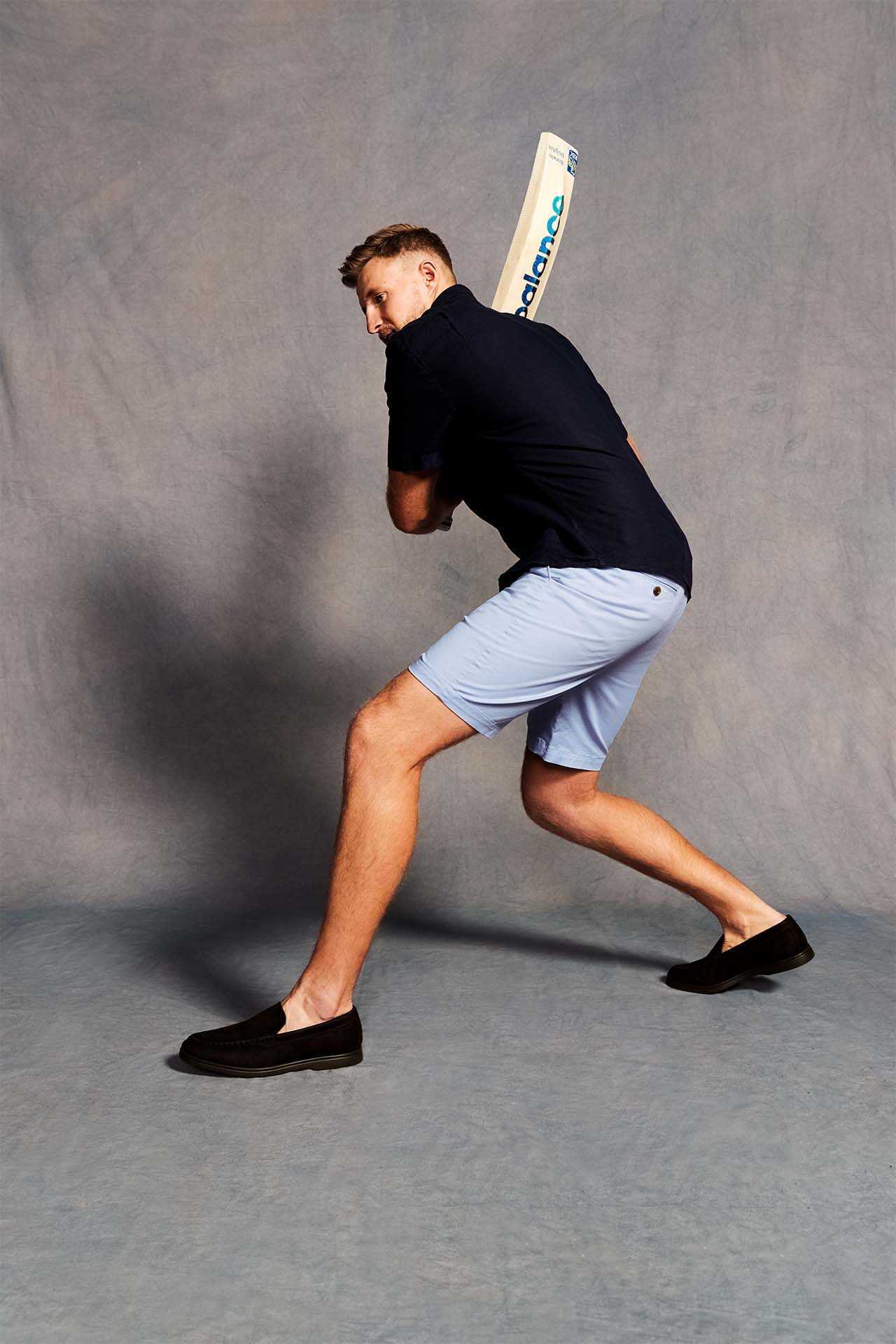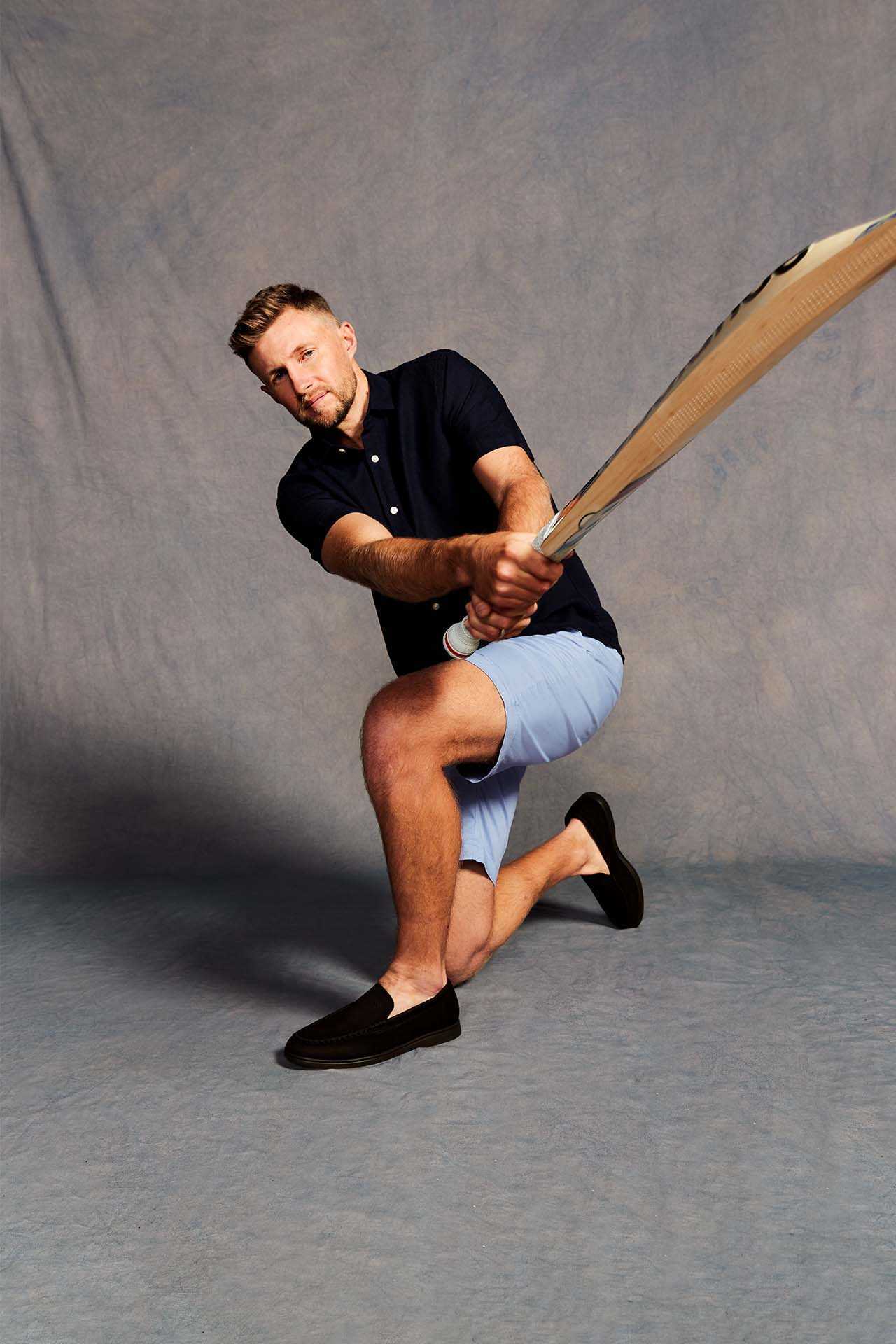 SM: What's the first proper innings of yours that you can remember?
JR: The first proper innings in a game? I remember playing for my school team; I was probably four years younger than the age group. I remember going out to bat, I'd never worn a helmet before and because I was so small it was way too big for me. I was about seven years old. I think I got out second ball. I couldn't even see the thing because I was wearing this huge helmet. 
That was my first experience of playing in a game. But I just loved being a part of it. The thrill and the excitement. I remember waking up in the morning and opening the curtains and just hoping it wasn't raining so the game wasn't cancelled. That was pretty much how every summer went for the next five or six years: opening the curtain, hoping it's not raining so you go and play some cricket.
SM: It's interesting you had such a positive mentality from such a young age. Lots of cricketers have an ingrained fear of failure… 
JR: I didn't even think about it. I was just loving the fact I got to play – to go out and hit the ball and see how many runs I could get.
I think that innate naivety served me well as a young lad. I was always really small compared to everyone else in my age group, so for me to score runs I had to bat as long as I possibly could, which I think also served me pretty well in the long run. 
There'll be moments throughout your career where you aren't always as excited. But it's a very small percentage of the time that you walk off with a hundred not out having won the game for your team. And if the best players in the world do that 10, 15, 20% of the time, you're playing a game and a career that is based around failure. So if you can't learn to deal with it and accept it and understand it then it's going to be a very long, hard, unenjoyable road. 
SM: Your grandfather was a huge cricket fan as well, right? And took you to matches?
JR:  Yeah, he was a big part of my journey as a player, taking me to games while mum and dad were at work. He loved it. I always remember him telling me a story of going and watching Don Bradman play an Ashes warmup game at Bramall Lane. His dad let him skip school. He got the bus down there and managed to watch him score 50 or something against the Yorkshire 11.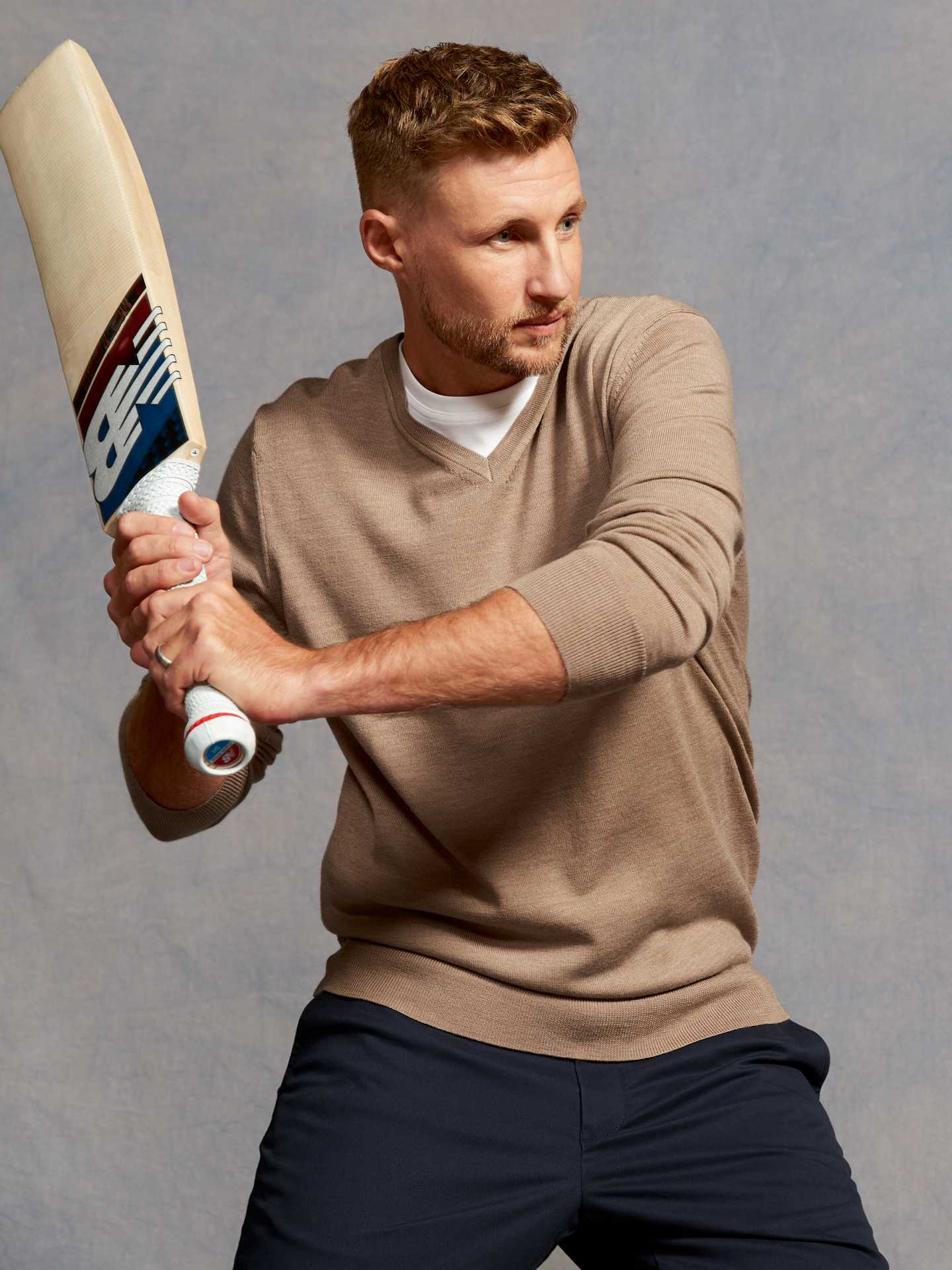 SM: Growing up, did you dream of captaining England? Or did you take it match by match? 
JR:  I think everyone dreams of being an England captain when they're a kid, right? The older I got, the more I wanted to improve. I wanted to play for Yorkshire first and foremost. Once I got established there was clearly the ambition to play for England.  I'll never forget the feeling I got walking out to bat for the first time in a Test match.
SM: Against India in 2012? 
JR: Yeah. Kevin Pietersen was stood at the other end, a big hero of mine for years. I just couldn't stop smiling. I've tried to always remember that feeling every time I go out.
If you're feeling under pressure, embrace that little kid who would be so proud of what you've achieved to get to where you are now.  Anything that you can do to get yourself to that frame of mind is beneficial.
A Lovely Cut
Charles Tyrwhitt ambassador
 Joe Root isn't just an ambassador for Charles Tyrwhitt but a genuine fan of its products. He even wears one of their shirts on our Zoom call. "I love the stuff," says Root. "My bag here in India is full of their clothes! I've been wearing it out here trying to spread the word! I really enjoy wearing it and I really enjoy working with the guys as well. It's a very lovely brand." Outfit sorted for the Ashes victory party… See more at charlestyrwhitt.com
SM: Were you nervous? 
JR:  I was nervous, but the excitement and enjoyment overshadowed it – which I'm really quite glad about. The overriding thought was: 'What would the 10-year-old version of myself be saying right now? You'd be pretty happy with things!' So I try to relive that whenever I feel like I'm under pressure or it's not quite going how I want it to. 
SM: Is it fair to say your positive attitude is reflected in your play?
JR: It has a small impact on it. I remember when I was a lot younger, Graham Gooch saying, "You are not a batter, you are a run maker: it's all about scoring runs when you go out to bat."
You don't win matches by just staying in, you have to score, you have to find ways of scoring. And a lot of the time when you put pressure back on bowlers, it creates more opportunities to score and makes life easier for you. Having that mindset and approach has definitely helped me over an extended period of time.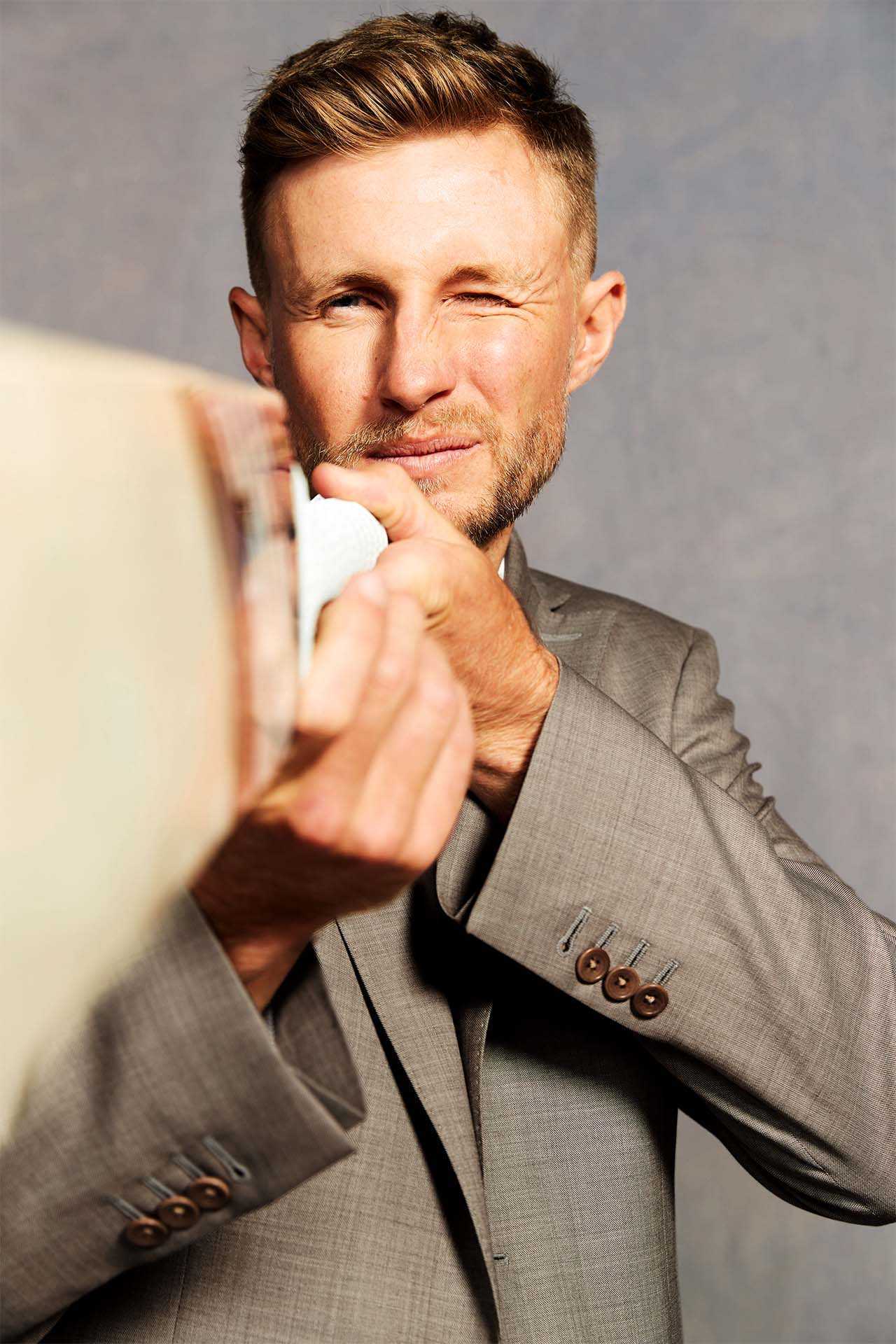 SM: What was it like coming to that England team in 2012? A great side, filled with big characters, but a side approaching the end of its journey? 
JR: I loved it. I thought it was awesome. There were so many guys that had been right at the top of the game for a number of years. To walk into that environment, what better place to learn as a young player? You've got exposure to the likes of Alastair Cook, Kevin Pietersen, Jonathan Trott, Matt Prior. Jimmy and Broady bowling at you in the nets. All these guys are greats of English cricket. 
To catch the backend of that era when they were so successful, and to get the opportunity to learn and talk to them and watch how they did things, it speeded my development up a lot. I think my experience of that passage of English cricket is probably very different to a lot of others, generally because I was very young and naive, and just so excited to be involved in it. Everyone welcomed me into the environment: I never felt like a young lad on the outside, trying to force my way in.
SM: Ben Stokes has been very open about discussing his mental health. As a team are you maybe more aware of mental health than previous generations? 
JR: I think the whole world is. Look at how far the discussions have come in society, not just in our sport; it's become less of a taboo subject if you like. People are more willing to seek out help. That can only be a good thing.
Guys like Ben have obviously done it. For such a strong figure within the sport to be able to be vulnerable – to help understand that it's OK to not be OK sometimes, but it's really important to go and seek out help. Understand that there are people and things in place to help you.
That's really important for guys coming into the environment to be able to see from your leader, your captain. It's very powerful and can only be good for the game and wider society. 
SM: Some players are obsessed with statistics, others couldn't care less about them. Where do you fall on that line?
JR: I base my success around how successful we are as a team. That's where you get your enjoyment from. Clearly you want to be successful within those wins but ultimately there's no better feeling than sitting in the dressing room with the rest of the group after five hard days' work and enjoying some special moments together.
I play to try and create those memories, series where ideally you've had a big part to play in it, memorable victories that you can catch up with someone in 20 years and reminisce about. They're the special parts of the game. You don't remember the 50 you got off 30 balls; you remember winning a national series or a super over in the World Cup final.
SM: Which of those moments would you most like to relive? 
JR: The two that stand out in my mind are both from 2019: the World Cup final and the last day of that Ashes Headingley Test. I didn't really have much of a part to play in either but they were both two of the most enjoyable and exciting days of cricket that I've witnessed, never mind played in. 
SM: There's a cliché that great batters tend to be a little weird – introverted, obsessive yet you seem incredibly well balanced…  
JR:  Or just a good actor! I'm probably just better at hiding certain things. Anyone that plays the game for a long period of time has to be slightly mad in some small form of themselves. You have to be able to deal with a number of different emotions, feelings, go through some really tough times, and some really good times, and just find a way of trying to stay as level as you can throughout it all.
 It's really important that you don't try and do that journey on your own. You use people around you both within your team and away from it. And I've been very fortunate to have some wonderful support in both those areas. Ultimately you're playing for something that's bigger than yourself and it's really important you're aware of that for the people around you. So you can be there for them, but you also remember that they're there for you as well. 
The first day of the first Ashes Test will take place on Friday 16 June 2023 at Edgbaston