Laurence Graff is a patient man. Given that a diamond takes more than a billion years to form, he's not one for rushing things.
When it came to creating Graff's first ever fragrance collection, Graff Lesedi La Rona, the process took three years in total – a relative flash in the pan compared to how long it took to create the diamond which inspired it.
The Lesedi La Rona was cut and polished from a 1,109-carat rough diamond uncovered in Botswana. From discovery to completion, the process of analysing, cutting and polishing the rough diamond took more than 18 months and resulted in 67 stones, including the 302-carat principal diamond, named the Graff Lesedi La Rona.
The process
So, how do you go about creating a fragrance line that can live up to such an impressive billing? First, Graff needed to find the right man for the job.
Enter Walter Johnsen, Perfume Creative from Interparfums Inc. Johnsen is like the Calvin Harris of the fragrance world: he collaborates with the best in the business to create hit after hit.
He was given the freedom by Mr Graff to take his time – to search far and wide for the right combination of ingredients to make a collection of four fragrances that could represent the Graff brand. He was so successful that they decided to make six.
Johnsen is like the Calvin Harris of the fragrance world: he collaborates with the best in the business to create hit after hit
But it wasn't a speedy process. "I laid down the gauntlet to more than 100 perfumers to see what they could come up with – I wanted to find the very best; it had to be right," he tells me in his naturally effervescent New York lilt.
His highly trained nose sniffed all the results – in the multiple thousands. And none matched up: "They needed to be unique". He sent everyone back to the drawing board, and widened the search.
It's easy to dismiss the cost of fragrances – to assume they all have huge mark-ups and that much of the cost is down to marketing spend. However, with fragrances like these, you learn where the real value is. It's the time, effort and expertise required to find the right scent. And it's the raw costs of the ingredients – in Graff's case some of the rarest in the world.
The fragrances
Lesedi La Rona I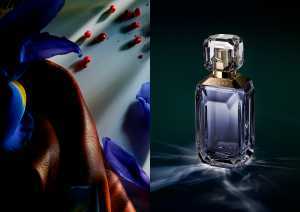 For the peppercorn for the Lesedi La Rona I, Johnsen travelled to a specific farm in Brazil where each individual corn is hand picked and checked for quality. This spicy fragrance also has strong floral notes, courtesy of a unique lilac grown east of the Atlas Mountains. The root is then cultivated for five years, then brought to the factory to cultivate – the resulting orris butter is one of the most expensive ingredients in the world.
Top Note: Pink Peppercorn, Bergamot, Mandarin, Grapefruit, Ylang-Ylang
Mid Note: Orris flower, Rose, Egyptian Jasmine
Dry Note: Leather, White Musk, Patchouli, Vanilla, Amber, Vetiver, Moss, Cedarwood, Sandalwood, Tonka Bean
Lesedi La Rona II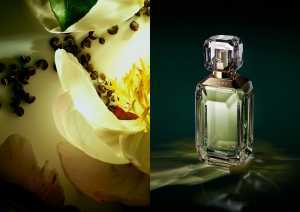 The second perfume is more complex. Again, there's an exotic spiciness – this time from Szechuan peppers hand picked in China, which is softened by citrus-infused neroli oil from Morocco.
Top Note: Moroccan Neroli Oil, Petitgrain Citronnier
Mid Note: Sichuan Pepper, Peony, Orange Flower Absolute
Dry Note: Cashmeran, Vanilla Bean Extract, Musk
Lesedi La Rona III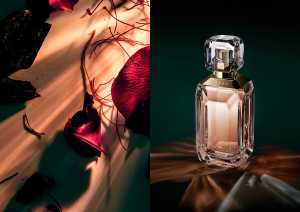 The third fragrance is an opulent, rose-dominated number. As you'd expect by now, these aren't just any old roses, but the hundred-petaled Rose Centifolia, hand-picked in Grasse – the French capital of perfumery since the 16th century. Its joined by bright citrus notes of bergamot and enhanced by the richness of saffron.
Top Note: Saffron, Pink Pepper, Bergamot
Mid Note: Rose from Grasse, Violet
Dry Note: Labdanum, Vanilla Bean, Patchouli
Lesedi La Rona IV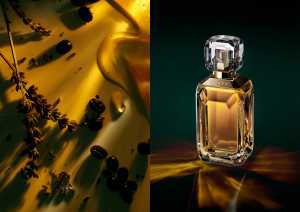 Number IV is an addictive fragrance almost good enough to drink. Indeed, ingredients include the Marcona almond – a best-in-class Spanish almond which is creamy and full of flavour; manuka honey blossom; and Brazilian coffee.
Top Note: Bulgarian Organic Lavender, White Rose Petal, Italian Lemon
Mid Note: Manuka Honey Blossom, Tonka Bean
Dry Note: Brazilian Coffee Absolute, Toasted Marcona Almond
Lesedi La Rona V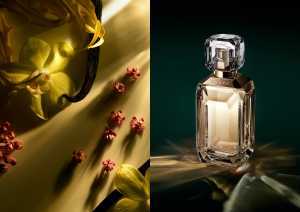 Johnsen described this one as his "happy place" – and I can see why. There's a sun-drenched heliotrope from Mykonos in here – and ylang grown from an ethical farm
in Madagascar. These aren't just faceless suppliers, either – Johnsen actually travels to each one to meet the people who are producing the ingredients.
Top Note: Bergamot, Heliotrope, Neroli Blossom
Mid Note: Turkish Rose, Violet, Ylang
Dry Note: Patchouli, Amber, Sandalwood, Vanilla
Lesedi La Rona VI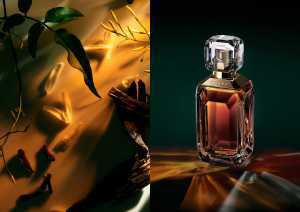 The final fragrance opens with the hypnotic scent of wild orchids. But its smoky depth – and a large part of its cost – comes from Indian oud. Oud is created from an agar tree that is invaded by microbes. It doesn't sound all that attractive, but it is one the most desirable scents in the world. In the case of Lesedi La Rona VI, the aroma comes from a specific piece of wood that is more than 100 years old, and is currently locked up in a vault. It's so rare that Graff wasn't even allowed to take a sample – but rather had to use headspace analysis on site in order to then artificially recreate the scent.
Top Note: Clove, Madagascar Blackberry, Wild Orchid
Mid Note: Egyptian Jasmine, Orange Blossom, Pink Pepper
Dry Note: Indian Oud, Vanilla
Bottle it
Even the untrained eye will notice that the crystal bottle that houses the new Graff fragrances is inspired by the contours of an emerald cut diamond – more specifically the Graff Lesedi La Rona. The colours themselves are not just symbolic shades that represent the different fragrances, but each one is taken from a Graff diamond from the brand's impressive historical discoveries.
The final element that links all these fragrances is not one but many – facets. Each fragrance is incredibly complex – you don't just smell one thing at one specific point, but rather several all at once. Graff has achieved exactly what it hoped: to create the diamond standard of fragrances. 
Graff Lesedi La Rona I-VI, £275 per 100ml bottle. The Graff fragrance collection is exclusive to Harrods.