Some rules are fairly universal.  Don't stick a fork in toaster. Never eat yellow snow.  And if you see a wasp nest, best not to set fire to it. 
As a kid, Jimmy Akingbola learned that last one the hard way – or should that be the stingy way. 
It may have given the In The Long Run actor a lifelong aversion to wasps – frankly, we're with him: poor man's bee – but at least his professional career is going from strength to strength. You could say there was a real buzz about him.
Awful jokes aside, the man is a real talent whose TriForce Creative Network does amazing work to open doors in the industry and provide a platform to people from all walks of life. 
He also has a great taste in suits – Ozwald Boateng is as sharp as they come. 
Life
What upcoming project(s) are you most excited about?
I'm really excited about my Sky comedy show In The Long Run by Idris Elba. It's our third season and playing Idris's younger brother Valentine is an absolute dream.
I'm very proud of it, because TV in the UK doesn't have many shows centred around African families. In fact, I think we may be the only one.
In many ways the show is iconic and will continue to provide everyone with lots of much needed laughter.
I'm also working on some exciting TV ideas that I've created and I can't wait to start pitching to commissioners.
What is your proudest professional accomplishment?
One of my proudest professional moments is that I set up the TriForce Creative Network alongside Fraser Ayres.
Our organisation was built on a strong ethos of inclusion and access, opening doors to the industry to people from all walks of life and providing a trusted and viable avenue for the industry to discover diverse talent.
Over the years we have provided opportunities for actors, writers, directors, producers and crew through our numerous initiatives and Dandi. 
Other than that, I would say living and working in America and playing the villain Baron Reiter in Arrow.
Oh, and playing the title lead character Koji in Kate and Koji alongside Brenda Blethyn. Both things have always been a dream of mine.
If you could change one thing about your career, what would it be?
There's not much I would change if I'm honest. I'm doing what I love.... acting. And I'm working all over the world with talented people like Idris Elba, Liam Hemsworth and Brenda Blethyn.
Ok, if you insist, I would change my singing voice so that I could sing like Stevie Wonder.
What do you hope to achieve that you haven't yet?
I would like to win a Bafta, Emmy and an Oscar.
And I hope to produce lots of prime-time, diverse, UK TV shows and stories for the BBC, ITV, CH4, CH5, SKY, APPLE, AMAZON and NETFLIX with a diverse and inclusive team of producers, writers, actors, and crew.
Outside of your family, who is / was your biggest inspiration?
My biggest inspiration was ALL of the actors from the BBC2 comedy sketch show The Real McCoy... I'm probably an actor because of them.
Tell us something nobody knows about you…
When I was kid, I tried to set fire to a wasp nest. Obviously, I got stung and have been scared of wasps ever since.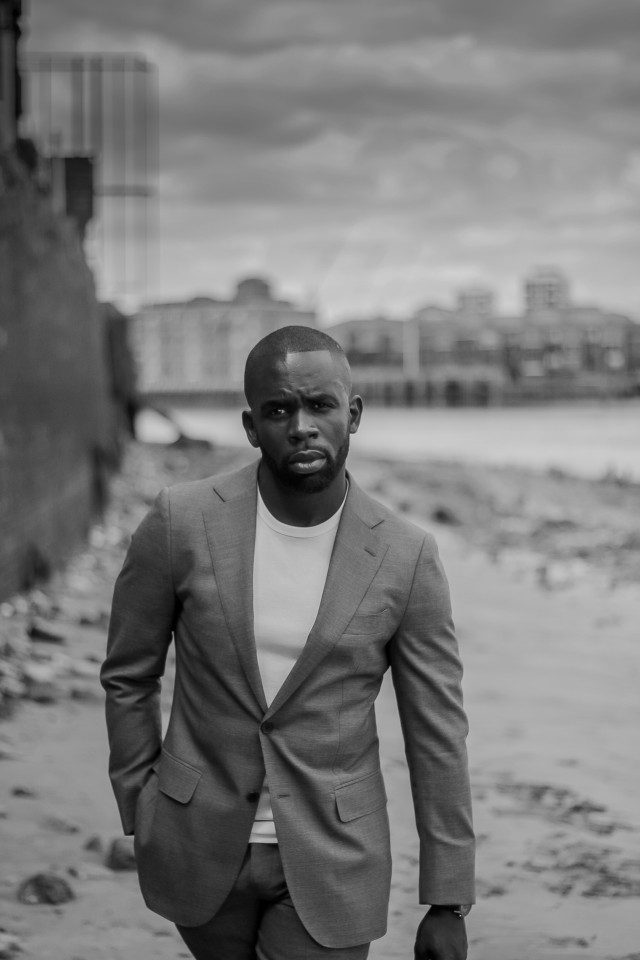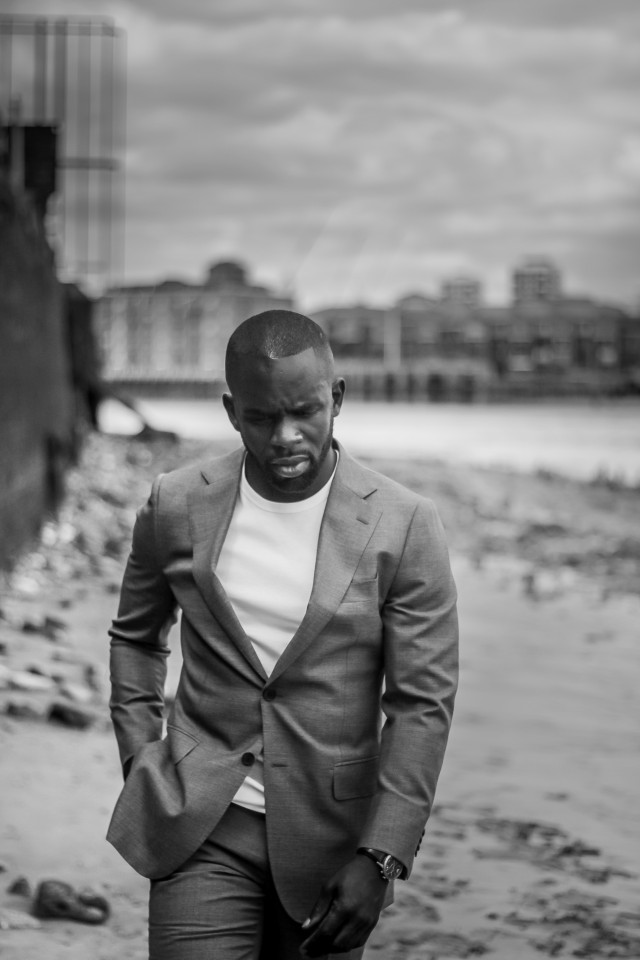 Style
What's your favourite item of clothing – and what does it mean to you?
My Ozwald Boateng suit. It represents confidence, black beauty, black excellence, success, happiness and winning to me.
Favourite accessory – watch / jewellery / etc – and why is it special to you?
My Hugo Boss watch. It's special because my best mate Jason Angol, who I've known since I was 11, bought it for me for my birthday.
What items do you take on holiday and why?
I take hardly anything because I love beach holidays. So, for obvious reasons I just take shorts, T-shirts and flip flops.
I also take a good book or two to read on the beach.
Oh, and I'll probably take a new notebook so I can Journal and create some new life goals.
Is there an item you threw away – or lost – that you really miss?
I got rid of some old laptops that I miss because I didn't back them up and they had some lovely family photos and videos on them.