This year has been a big one for Tyler Barnhardt. 
(It's been a pretty big one all round, but not in a good way.) 
He played a lead role in the final season of the groundbreaking 13 Reasons Why and also found himself in Amazon Prime's critically acclaimed Tales from the Loop. 
This is an actor who's most certainly going places – once the travel restrictions are lifted, that is. 
Maybe it's time to treat himself to that juicer – or at least another Apple Watch. 
Life
What upcoming project(s) are you most excited about?
I'm most looking forward to the unknown!
This year has been anything but typical and most of Hollywood has taken a pause. With nothing lined up, I'm excited to see what comes next.
2019 was a very good year for me and in 2020 I saw the fourth and finale season of "13 Reasons Why" come out as well as a great part I had in the Amazon Prime series "Tales from the Loop".
What is your proudest professional accomplishment?
To date, I would say I'm most proud of my work in "Tales from the Loop".
When I first read the script, I was so excited at all the potential the character and story had. Then when I ended up booking the role I was incredibly scared for a moment because I was about to walk into that characters shoes!
The whole process was amazing and the finished product is an awesome experience. Very proud of the work that everyone put in on that show.
If you could change one thing about your career, what would it be?
I wouldn't change a thing. Everything that I have done in my career has led me to this moment.
If I change one thing, who knows where I would be? I don't wanna take that risk. Eyes always going forward.
What do you hope to achieve that you haven't yet?
There are many things I hope to achieve still in life. I tend to stay very goal oriented and I have a ton of goals that I want to accomplish.
One of the goals right now that I see in front of me that I want to tackle next is I would love the opportunity to be in a movie.
Most of my experience has been with TV and I think it would be a great opportunity to tell a story in a movie format. Looking for the perfect script right...now!
Outside of your family, who is / was your biggest inspiration?
Once I realized that I wanted to be an actor, one of my biggest inspirations has been Matt Damon. I respect the roles that he has done during his career and I think he's a great actor.
I've never personally met him but I am constantly inspired by the causes that he chooses to support and his countless interviews where he shines a bit of light into his personal life.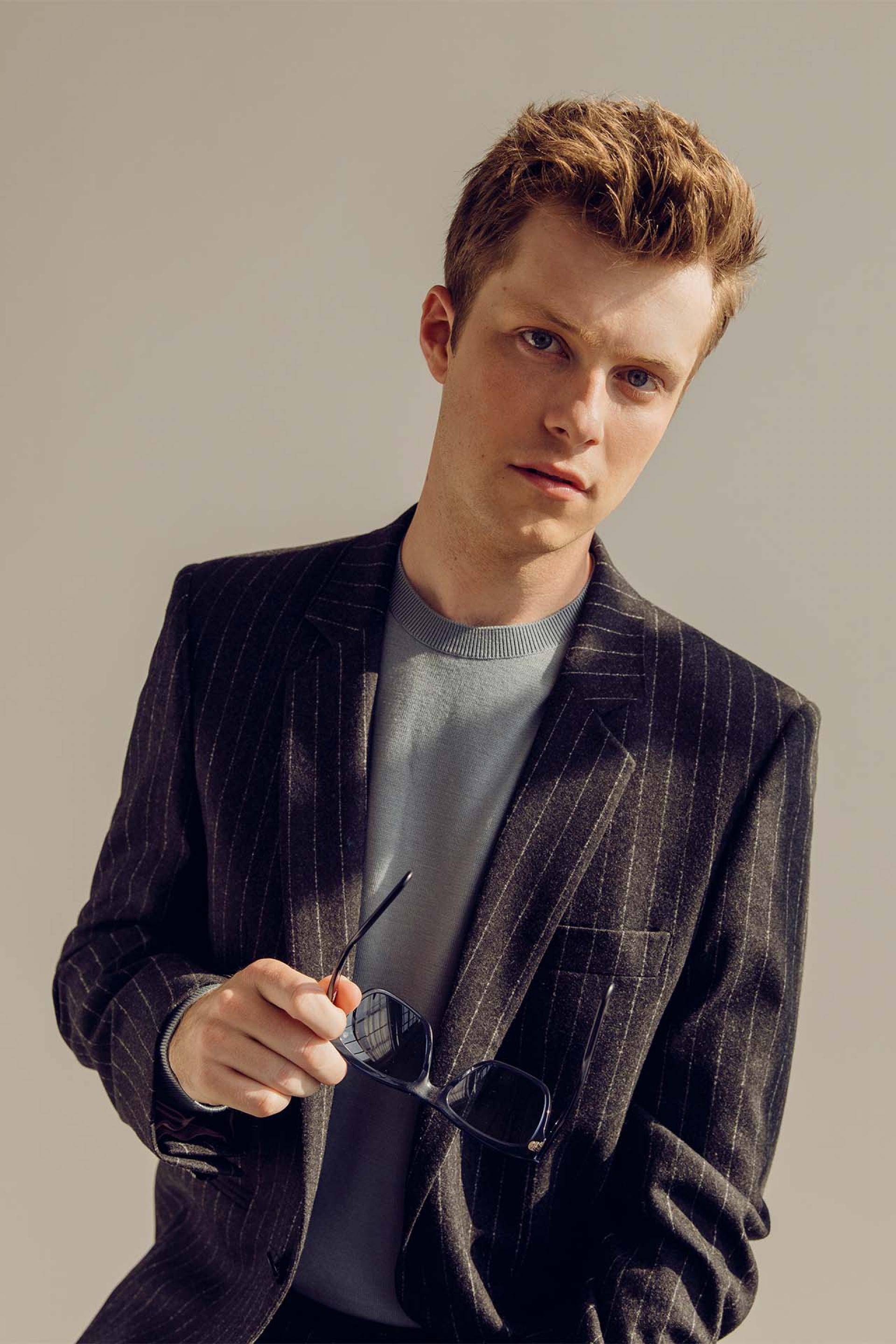 Photographer: David Urbanke | Stylist: John Tan | Grooming: Cecilia Romero
Style
What's your favourite item of clothing – and what does it mean to you?
It's always changing with me.
Right now my favourite item is a blue tie dyed sweatshirt from one of my favourite street wear brands "Primitive".
They did a collaboration with Dragon Ball Z and its perfect.
Favourite accessory – watch / jewellery / etc – and why is it special to you?
Probably my AI've got more than ten different bands and I enjoy changing the colour depending on whatever I'm wearing. It's fun!
And name me another watch that tracks your workouts and gives you all of your notifications from your phone?
What items do you take on holiday and why?
The less the better!
Good headphones if I'm flying. A oversized hoodie for the airplane.
And then honestly I just bring as many clothes as possible because I hate planning what I'm going to wear on vacation.
Is there an item you threw away – or lost – that you really miss?
When I was in high school I enjoyed buying all kinds of shoes. I remember I found this pair of high top Adidas shoes on like a super clearance sale and I wore them all the time.
What made those shoes AWESOME to me was it was around the time that "In the Heights" came out on Broadway and on the poster one of the dancers had the same shoes.
I thought it was the coolest thing. I wish I still had them.
What's next on your shopping list?
A juice presser. I love me some fresh squeezed juice but every time I buy it when I'm out it's like $10. I don't love that.
What would you buy if money was no object?
I would buy everyone's college tuition. Pretty sure you ca't do that but money is no object so we would find a way to make it happen!