Harry Winston and the emerald-cut diamond go way back. The elegant, rectangular shape was always Mr Winston's preferred cut, right from the beginning of his career.
When he acquired the 726-carat Jonker diamond in 1935 – his first globally significant acquisition – the resulting key stone was only ever going to be one shape.
The Jonker was the first major piece of rough diamond to be cut on US soil. It was so unprecedented that Winston's insurance company refused to cover him against any loss on the stone – the risks of cleaving a diamond this size considered too large to take.
Winston went ahead anyway, but not before 14 months of preparation.
The resulting split led to 12 diamonds in total, including the 125.35-carat emerald-cut Jonker I, which Winston prized so much he refused to sell it for 14 years.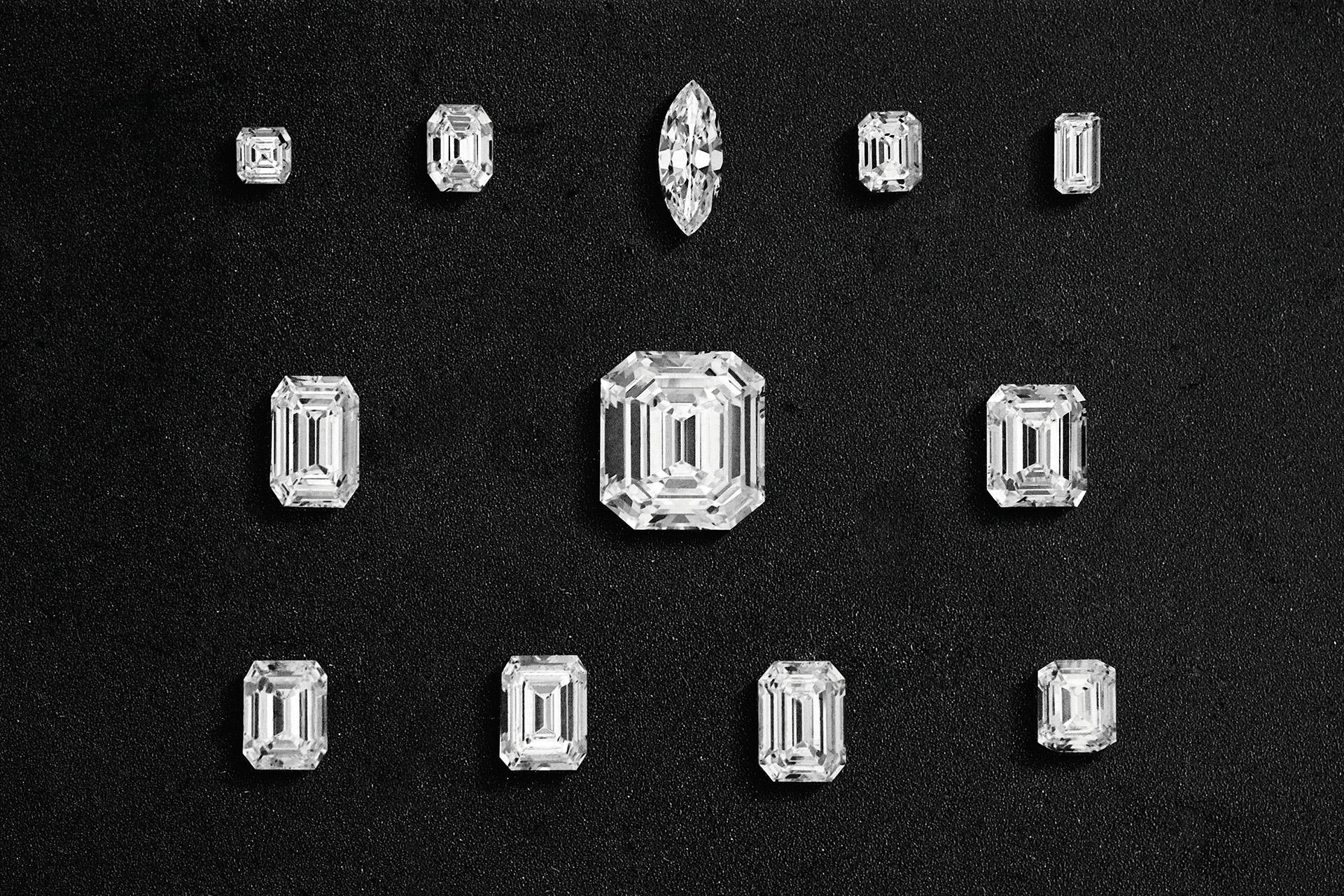 The Jonker acquisition clearly gave Winston a taste for it. In 1938, he geared up for his next significant purchase – the 726.60-carat Vargas – which he chased across three continents before he was finally able to purchase it.
The story goes that once the rough stone had been successfully split – into 29 individual diamonds – the Harry Winston cleaver passed out from the stress of it.
Alongside a flawless 44.17-carat emerald-cut known as the Vargas, seven of the other emerald-cut diamonds were used in a diamond bracelet created in 1947 for an Indian maharaja.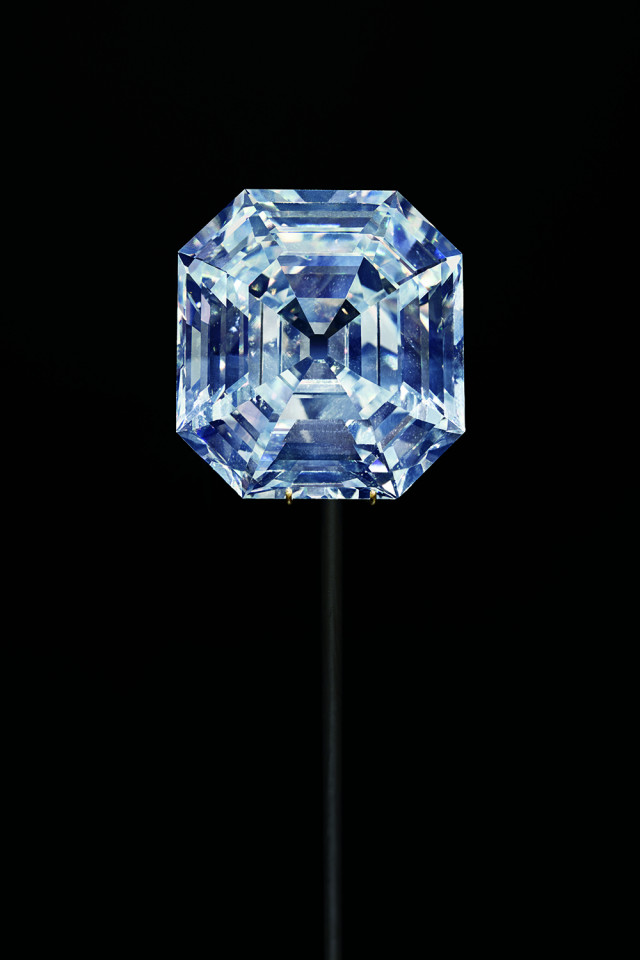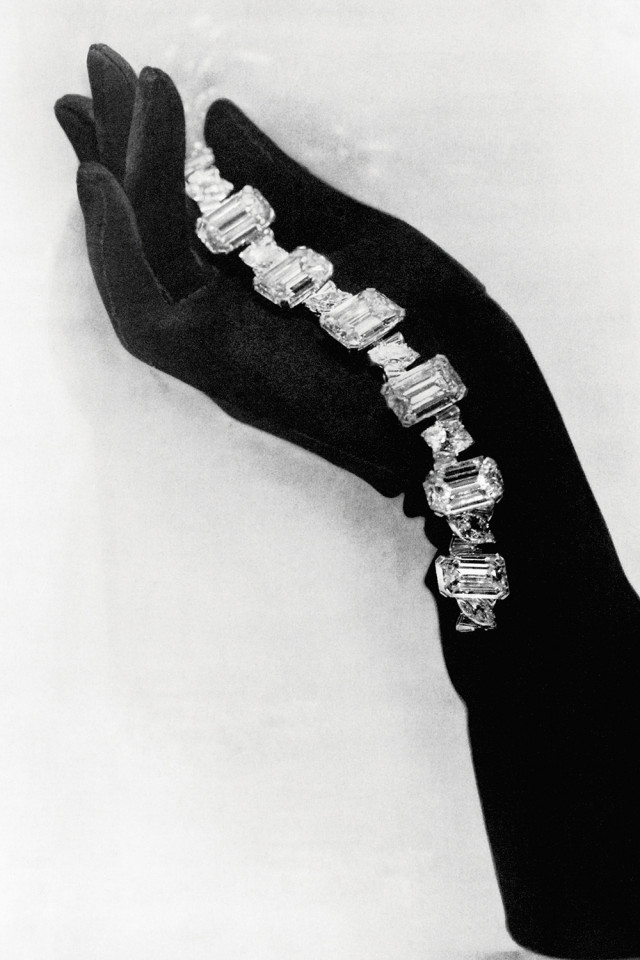 Winston's love affair with the emerald cut grew from there – alongside his business.
In 1951, he bought a 127.01-carat emerald-cut diamond believed to have been part of the Portuguese crown.
It took another 12 years before he'd sell it to the Smithsonian Institution, where it remains on permanent display to this day.
It's still the largest faceted diamond in the whole National Gem Collection.
By 1960, the diamond-cut lozenge began to be integrated into the Harry Winston brand. Harry Winston moved his company to 718 Fifth Avenue in March 1960.
Despite New York City architecture being characterised by minimalism at this time, he opted for an eighteenth-century French aesthetic.
As part of his design, seven gold-plated vitrines were brought in to decorate the walls of the salon. Their shape? You've guessed it.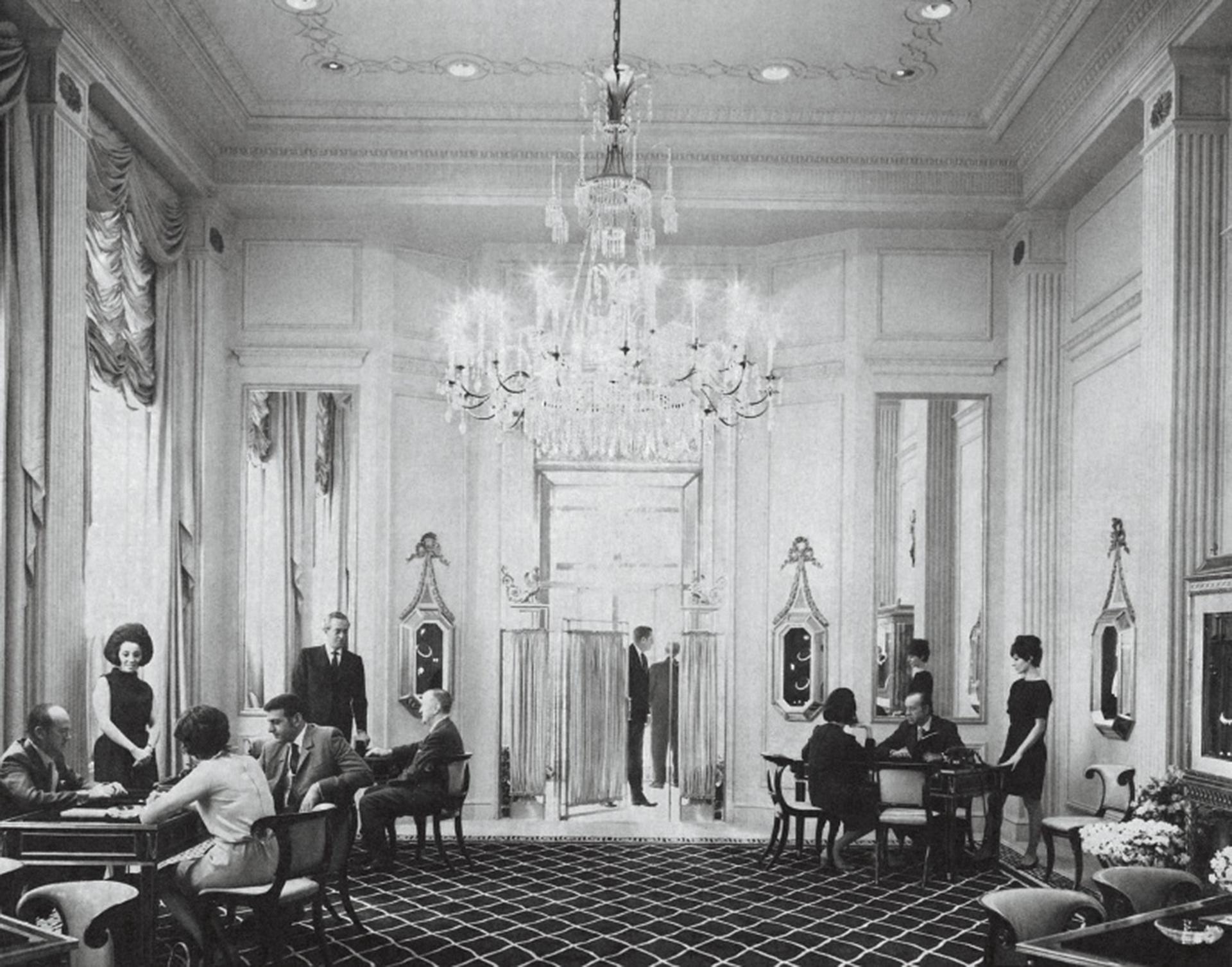 Fast forward to 2020, and you'll find the same emerald-cut vitrines in Harry Winston stores from Bond Street to Baku.
And inside those vitrines you won't just find diamonds and jewellery – but Harry Winston's latest watch collection, inspired by the founder's favourite cut.
The Emerald collection dates back to 2016, when it was first introduced as a ladies watch – petite, decorative and diamond-encrusted.
Last year, however, Harry Winston widened its scope – launching a larger 33mm version for both men and women.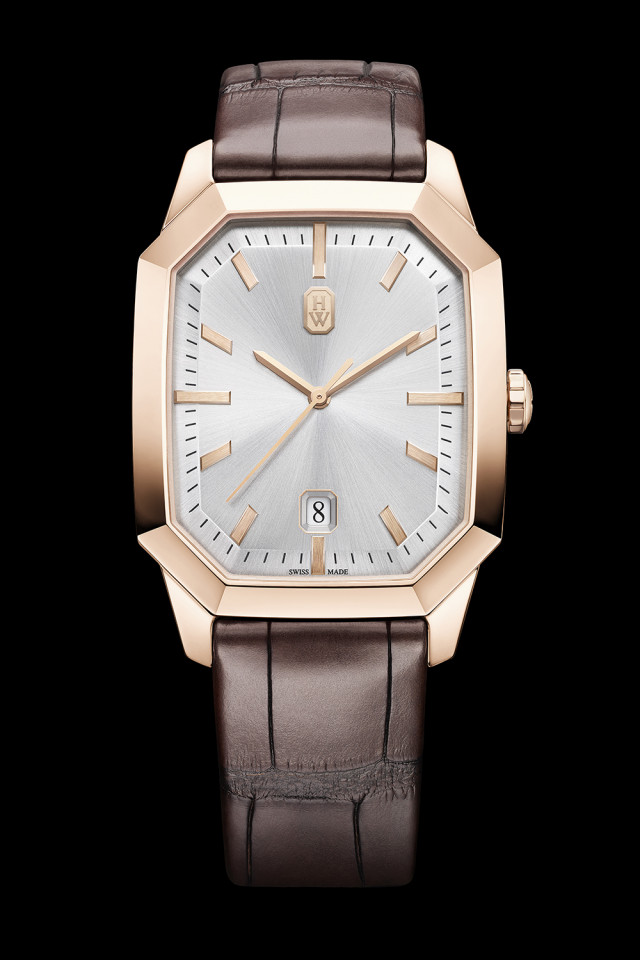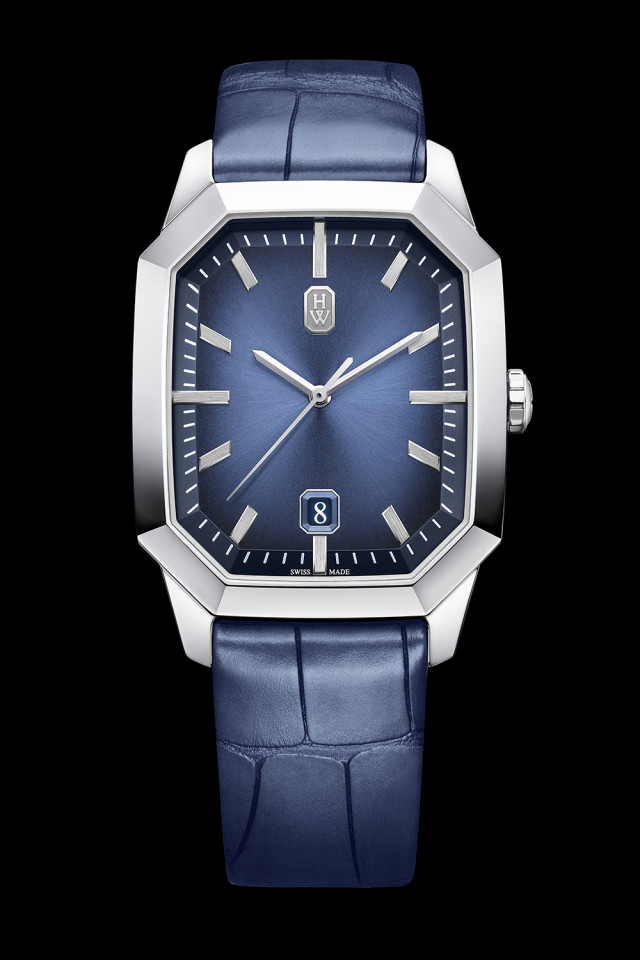 It wasn't until this Spring that you could actually get your hands on one, though. 
There's rose gold with a silver opaline with sunray satin-brushed finish or white gold with a gradient blue hue that darkens toward the edges.
You can pick between quartz and automatic versions – the latter is naturally our pick.
The automatic movement boasts a hefty power reserve of 72 hours, and includes a flat silicon balance spring.
All of the new Emerald models come with alligator leather straps – blue for the white gold and brown for the rose gold – and are secured with a gold ardillon buckle.
But the watches are most remarkable for their embodiment of the emerald cut.
There's the case shape, of course. Then there are the sloping sides of the dial which, like a faceted gemstone, add depth and volume. And finally both the HW logo at 12 o'clock reflecting an identically cut date window at 6 o'clock.
Only 3% of the world's diamonds are emerald cut – a rarity in a world of rarities. It's fitting then, that Harry Winston's latest watch collection follows suit.
For more information, see harrywinston.com