The Grand Prix d'Horlogerie de Genève, otherwise known as the 'Watch Oscars', is every bit as important to the world of horology as the Academy Awards are to the film industry. They're not as fun or as Britain-focused as the Square Mile Watch Awards (we'd consider ourselves the BAFTAs of the circuit, naturally), but the GPHGs offer watchmakers all-important bragging rights in a sector where prestige means everything.
Winning one of these bad boys isn't necessarily conducive to a best-selling timepiece, in the same way that plenty of Oscar winners have bombed at the box office, but swaying an international panel of 30 watch experts is no mean feat.
One brand that has made a particularly strong impression on the jury over the last decade is Tudor Watches. When CEO Éric Pirson stepped on stage in 2019 to collect the GPHG's Challenge Prize (awarded to the best watch under 4,000 CHF, on this occasion going to the Black Bay P01), it was the fifth time in seven years that his brand had taken home a gong. Not bad going for a watchmaker that has for too long lived in the shadow of its 'big brother' Rolex.
Sibling Rivalry
When Hans Wilsdorf created the Montres Tudor SA Company in 1946, 38 years after founding his first Swiss watch giant, he did so in a concerted effort to offer timepieces with the quality and dependability of Rolex at a more accessible price point.
It was a simple but effective premise that relied on appealing to the working man as opposed to the elite: 'Shock treatment at the coal face', '3 months' hammering!', 'Punished without mercy!' read the early newspaper advertisements – each displaying the Tudor Oyster Prince as a watch ready to tackle the rigours of daily life alongside their blue collar owners; Rolex may have stylised the tool watch, but Tudor distributed it to the masses.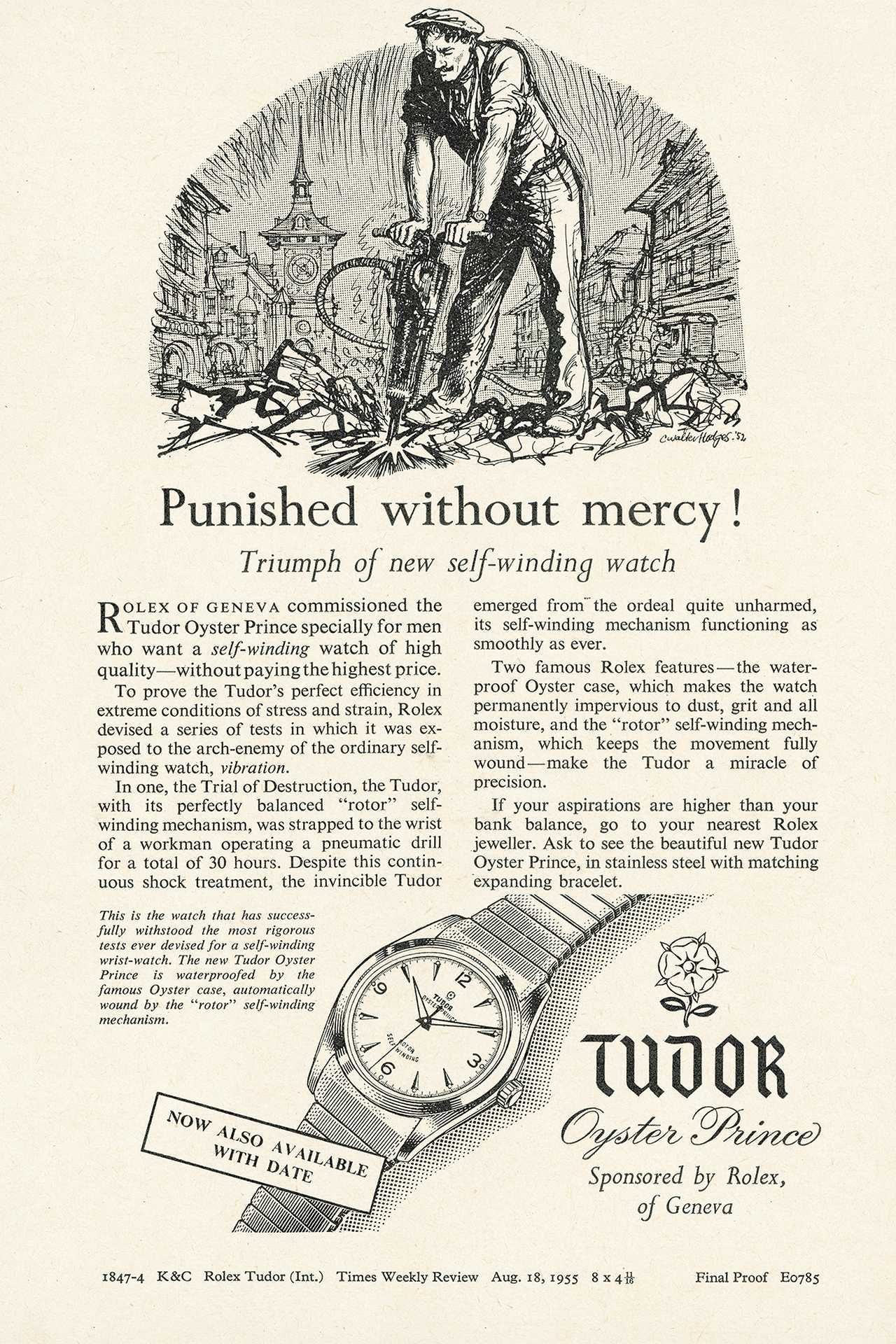 Photo courtesy of Tudor's archives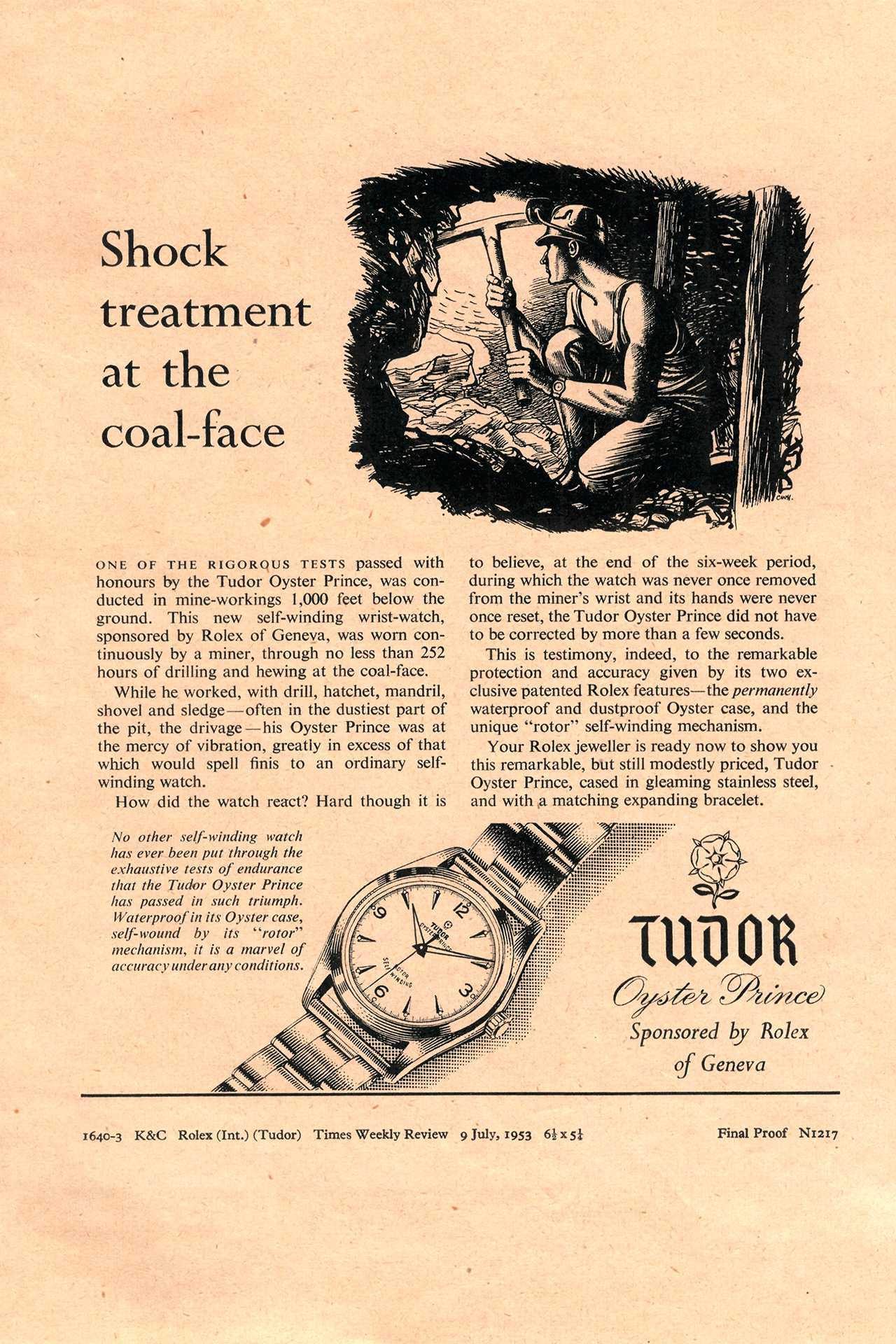 Photo courtesy of Tudor's archives
Like every second child, however, Tudor's journey to wrench the spotlight off its successful sibling has not been a straightforward one. After all, it's never easy to make yourself heard when big brother is responsible for cornerstones of watch design like the Explorer, Daytona, and GMT-Master.
For Tudor, much of its early identity revolved around being the more accessible add-on to its affiliate company. On occasion, it even aped its kin in an effort to bring these icons to a wider audience – the Submariner, for example, was first showcased by Rolex in 1953 before Tudor debuted its own version a year later, keeping the Submariner moniker but replacing the Rolex calibre for an outsourced movement to keep costs down. Both designs are now recognised as classics of their time, with lofty auction prices to match, but it is the Rolex for whom the Sub will forever be immortalised.
Tudor has always made great value watches, but today they have widespread appeal too
In recent times, the sibling dynamic has shifted somewhat as Tudor has asserted itself as an influential presence in the watch world in its own right, thanks in part to two significant developments: first, the release of the Black Bay collection in 2012 – which, it would be fair to say, has already reached icon status – and the production of its first ever in-house movements from 2015.
 The brand's exciting output of timepieces since then, including the Black Bay Bronze (one of the first pieces to adopt the bronze metal trend), the Black Bay Chrono (a superbly designed chronograph), and 2019 GPHG winner the Black Bay P01 (a wholly unique dive watch) showcase Tudor as one of the most potent creative forces in the modern industry. In the hands of lead designer Ander Ugarte, it shows no sign of tempering the enthusiasm of journalists and watch collectors alike.
Tudor may have always been one of the leaders at the accessible luxury portion of the market, but today its appeal is more widespread. You need only look at the brand's ambassadors – David Beckham, Lady Gaga, the New Zealand rugby team, and more – to see how times have changed. It's a far cry from the blue collar workers pictured in the brand's formative advertising. Buying a Tudor is no longer a financial compromise, but comes down to whether you associate with the brand and its 'Born To Dare' lifestyle: it's bolder and a little more roguish than the distinctive luxury of Rolex, and for many that'll do nicely.
Kid brother is all grown up.
The Making of Tudor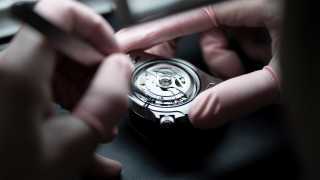 There are some things that don't change. Tudor may have risen up the horological hierarchy in recent years, but it still shares its Geneva headquarters with Rolex; all the family under one roof.
Located a short way from the Rhône river and the city centre beyond, the glimmering glass complex takes up a full block – encompassing corporate offices, separate design, research and development departments for each brand as well as vast production units (some of which stretch into the basement levels below). Hell, there are also five restaurants to choose from, including a fine-dining offering, for the building's 2,000 employees.
Such is the size and scale of this watchmaking behemoth that the Rolex company is the single largest private employer in Geneva. If you're from this town, you either have a friend or family member who works here, or you do.
The mind boggles at the speed with which these watchmakers work to meet demand
Armed with this knowledge, you may be surprised to learn that Tudor's footprint within the Rolex building is incredibly small for a brand that has a sizeable output of watches a year. Every Tudor watch that comes to market is assembled in a single workshop where just 80 people take a timepiece from a smattering of individual components to the final product.
There are various facilities dotted around Switzerland where components are manufactured and assembled, but the final movement assembly, the casing, dial- and hand-fitting, and rigorous quality control checks are conducted in a room no larger than a football pitch. The mind boggles at the speed and diligence with which these skillful watchmakers must work in order to fulfil growing consumer demand.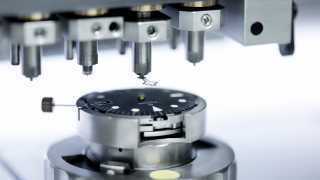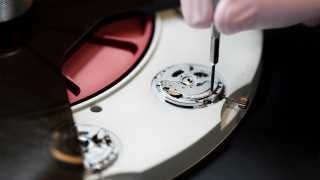 Nothing is left to chance: Tudor employs the Japanese work philosophy kaizen in order to incrementally improve each stage of the assembly process for maximum efficiency. Customised work benches, complete with specific drawers and compartments for individual tools, allow workers to reach for the required instrument without a moment's hesitation; highly advanced machines designed specifically for Tudor expedite particularly time-consuming tasks like the hands fitting; while the fight against dust (the watchmaker's mortal enemy) is managed by a sophisticated air flow system which includes employees walking through two airlocks to get into the workshop. Even the lab coats you have to wear in the room feature subtle magnetic black lines that attract dust. It's an obsessive compulsive's wet dream.
To give one example in a room of countless little victories in the quest for absolute efficiency: components are robotically transferred from the stock room (known as 'the church' among employees, owing to its dizzyingly high ceiling) to the workshop.
Orders requested by the logistics team on the computer arrive in less than a minute, before being checked and distributed to the appropriate watchmaker. These orders are dictated by the digital catalogue of each specific component's inventory number to ensure no worker finds themselves waiting for logistics to call up a given part. It might seem mundane, but it's one small cog in an exceedingly well-oiled machine – without it, your shiny new Tudor would have a higher price tag due to a slower assembly process.
Diving Deeper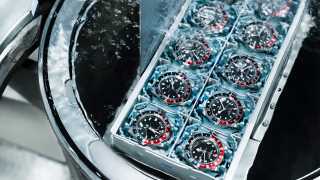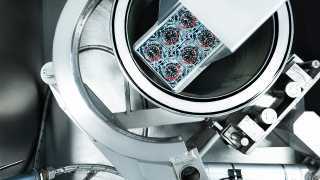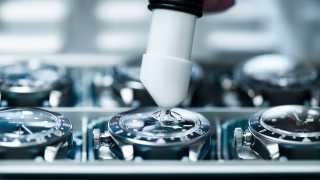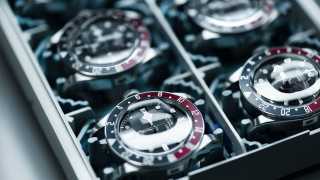 The Black Bay collection is Tudor's leading light and chief moneymaker. It carries in its DNA the brand's historic association with dive watches (reaching back to the Submariner), as well as its reputation for high quality reliable timepieces. So to say that the workshop's waterproofing station is a vital part of the assembly process would be something of an understatement.
Every watch is subjected to fastidious water tests: first being submerged in a pressurised tank to measure water-tightness (dive watches are subjected to three hours of pressure, in comparison to a measly 20 minutes for your standard dress watch), and secondly a thermal test whereby a single drop of cold water is applied to the sapphire crystal of a heated watch. Failures along the way may be particularly obvious or more difficult to spot with the naked eye. Even if the crystal doesn't appear broken, if the glass steams up during the thermal shock test it isn't waterproof, which means it's time to start over. Pass the examination and the watch is fitted with its strap or bracelet and ready for its final once-over before being distributed to retailers.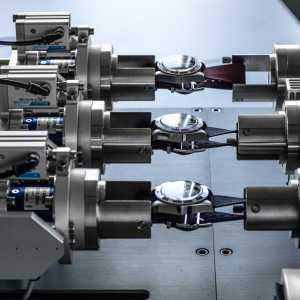 The 2015 launch of Tudor's first in-house calibre brought with it a need for further movement testing in its R&D lab. The team here is part engineer and part watchmaker in their forensic approach to preparing a watch design for production.
Newly launched movement designs go through several stages before they can be scaled up. The first step is simulating the mechanical function of the movement on digital software to illustrate proof of concept. Next is the prototyping phase where between 50 and 200 movements will be tested to ensure they can withstand the rigours of even the most reckless owner – these destructive trials include using lasers to test the wear and tear of each movement component, salt-water resistance, extremes of temperature, bracelet resistance, clasp resistance, shock resistance, and testing a movement for three, five and ten years of accelerated ageing. By the time the watch reaches the production stage, any fundamental issues have been ironed out.
Building Something New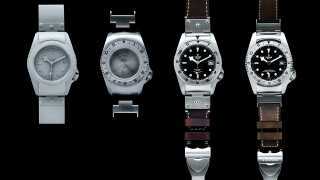 "The Black Bay was special because before drawing it, I went to the archives and looked at all our old diving watch collections – and, as a result, it's kind of a mix of all of them. It's a process of trying to learn from all of them, all of the details they have inside, then trying to forget all about it and build something new." Tudor's lead designer, Ander Ugarte, is responsible for one of the most successful collections of the last decade, and at least partly to thank for the brand's current standing in the watch world. As he explains his process from a kernel of an idea to a fully fledged design, it's difficult to lose sight of the fact that this is a master at work.
The Spaniard studied design in Italy before doing an internship at Rolex in 1990: "I was only supposed to be here for 12 months, but 30 years later I still haven't left!"
Entering Ugarte's office is to step into the mind of the designer. His mood board is full of posters and photos of vintage bicycles and airplanes; there are blueprints of old Tudor designs; and even a 1980s Techni Ski (like a monoski skateboard) he picked up from the flea market next door. It screams creative.
So how do you design a new Tudor? Let's take the award-winning P01 as an example: the starting point was the turning bezel mechanism of a scrapped prototype developed for the US Navy in the late 1960s. Ugarte hand-sketched his version of this mechanism before digitally creating it on a 2D illustrator. Here, he can create a layer for each design element (different options for the hands, different engravings, alternative graphic elements on the bezel), and take his idea to the management board for approval.
To maintain secrecy, each new model has a codename. The P01's? Project Saturday
Next stage is 3D construction whereby each element of the watch – from the dial and bezel to the hands and end links – is digitally created before the whole piece created in resin using a 3D printer. This way, the team has a view of the proportions and can see if there are any elements that might not work.
Tudor's modellist then works closely with Ugarte to build the first timepiece. Practical issues are sorted at this stage: for example the clasp of the leather didn't quite work in the original format and was improved before the design was greenlit for production.
The whole process can take anything from months to years to realise an idea, which is why Tudor has an ever-evolving five-year roadmap for future releases. To maintain secrecy each model is given a codename. The P01's? Project Saturday.
Wrist and Reward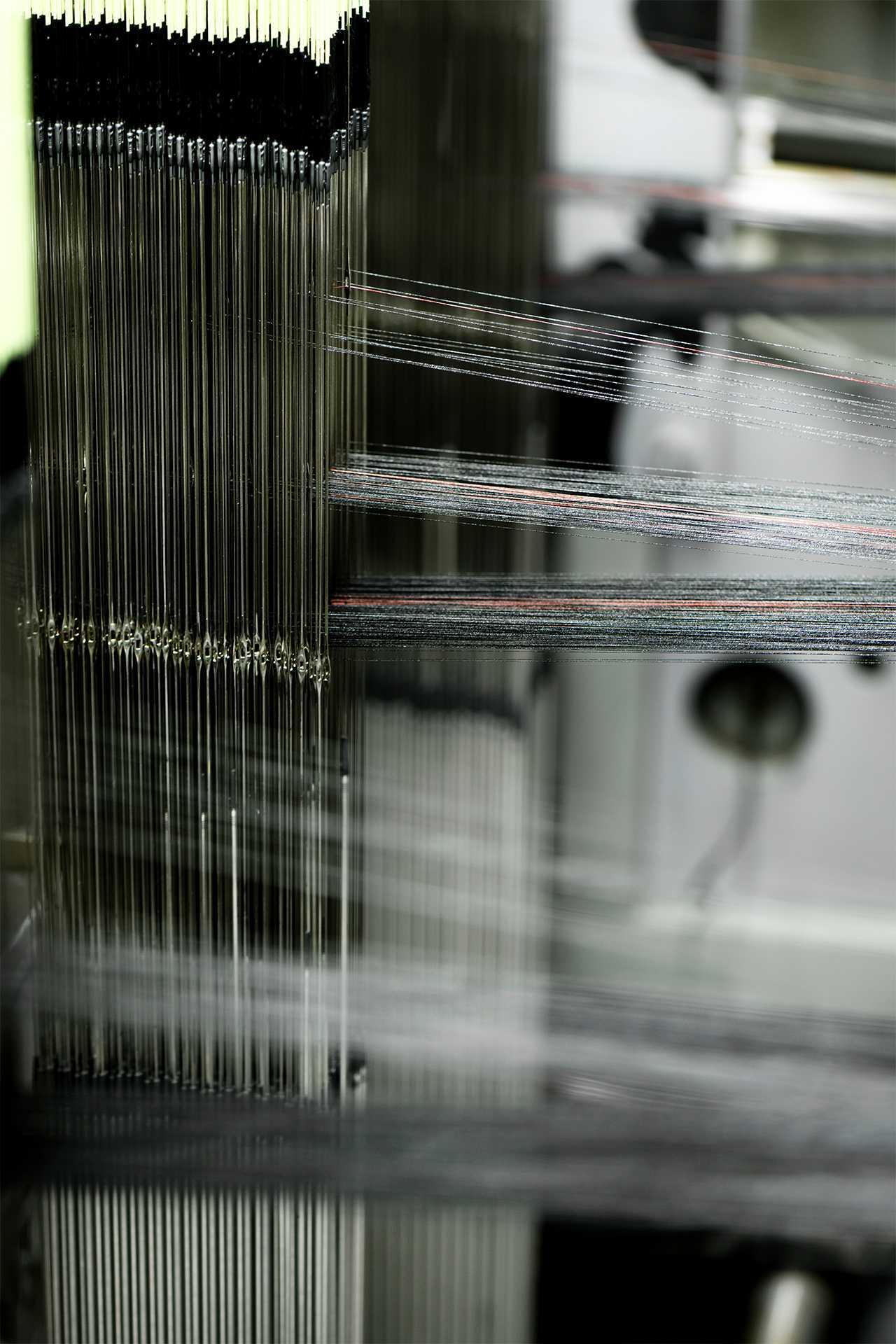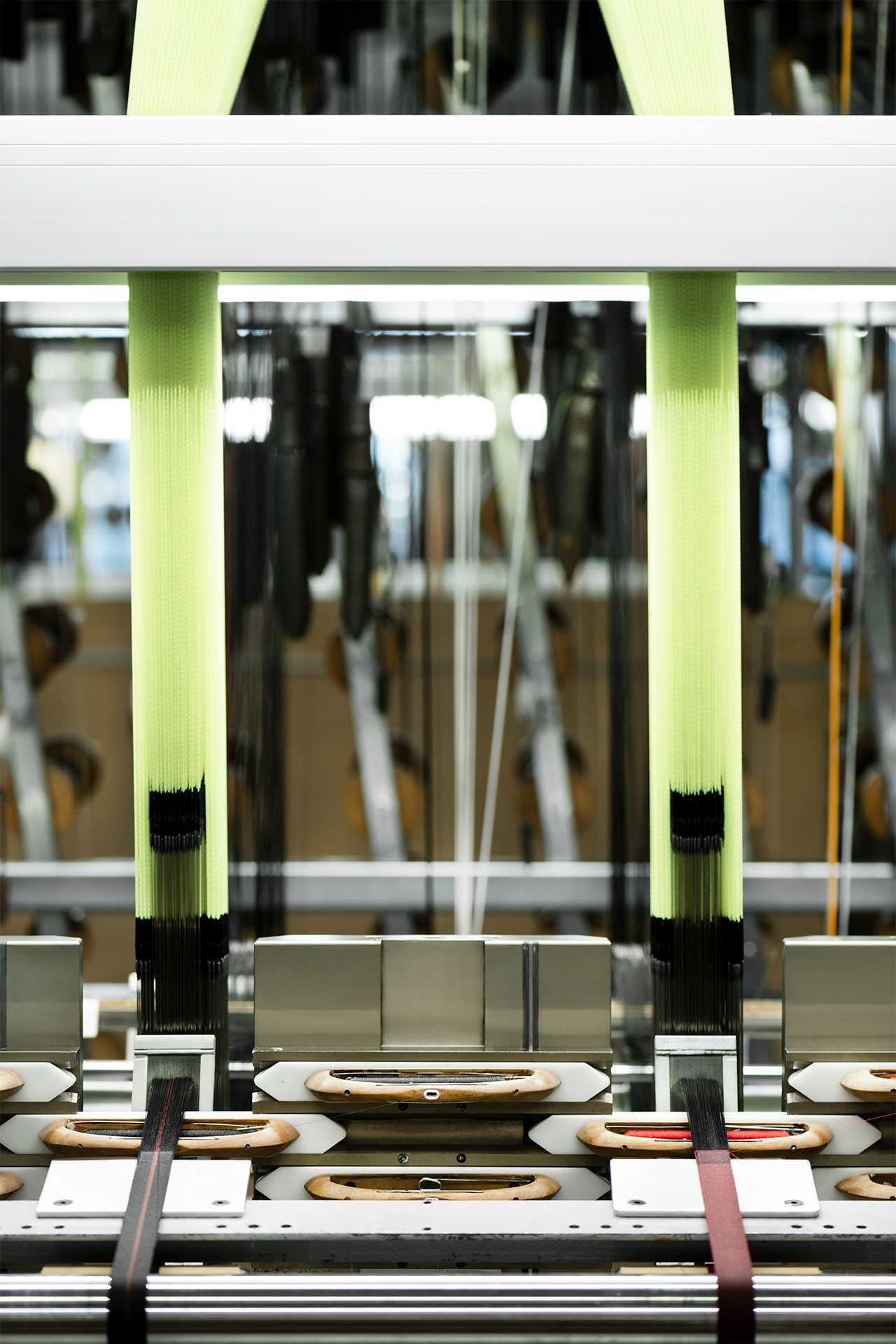 Value will always be in the eye of the beholder but, in a world where certain brands can name their price and collectors will still throw money at them (not naming names…), Tudor is one of the fairest brands in watchmaking for what you're getting for your hard-earned.
For evidence of this fact, you need only take the two-hour drive from Geneva to the French town of Saint Etienne where you will find the ribbon factory of Julien Faure – makers of Tudor's fabric and NATO straps.
One of the few ateliers on the planet still weaving ribbons the old-fashioned way, Julien Faure creates high-quality fabrics from shuttle looms that in some cases date to the 19th and early 20th centuries. In a confluence of the modern and the traditional, these wooden looms have been retro-fitted with a computer that ensures that complex patterns like Tudor's distinctive camouflage strap can be woven accurately each time.
Tudor joins some of the biggest names in high fashion (Lanvin and Christian Loboutin, and a whole host that we're not allowed to mention) in employing the skilled services of Julien Faure. And the result? A superior quality NATO strap made using artisanal practices. Even Rolex doesn't offer that.
Seeing the shuttle race from one side of the loom to the other is an amazing insight into industrial ingenuity – the perfect partner for Tudor's diligent manufacturing ethos. 
For more information, see tudorwatch.com