If you're unfortunate enough to have sat through the 2006 version of The Wicker Man starring Nicholas Cage, you'll know what I mean when I say some things just shouldn't be remade, no matter how enduring the original story might be.
In the watch world, reprisals of classic models in the modern day go one of two ways. Just as for every Ocean's Eleven, there's a Psycho, for every Breitling B25 Datora, there's a Hamilton Pulsomatic.
Seiko has always spun mainstream appeal with a deep-rooted appreciation for its fans
But Seiko has always been a brand that's managed to spin a mainstream appeal with a deep-rooted appreciation for what its fans love, and this release from earlier in 2021 is a perfect example of what can happen when you lean on a unique backstory and put out a watch that's a genuinely loved piece of history.
That history came in the Swinging Sixties where, parallel to The Beatles and the Summer of Love, Seiko was busy releasing some references now regarded as classics, including the first Grand Seiko in 1960 and the first King Seiko at the tail-end of the decade. But the one that really caught the imagination of the watch-loving public was the King Seiko KSK, whose striking, forward-thinking design gave it instant-classic status.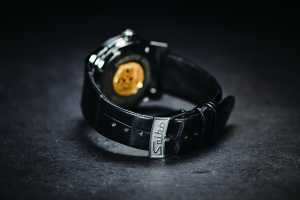 This year is the company's 140th in business, and it's celebrated the milestone with a few eye-catching and faithfully created re-releases that aim to capture the spirit of some of the brand's best-loved references. The SJE083, released as a limited run of 3,000 pieces this January, is the pick of the bunch: it sets that gorgeous, crisp KSK dial in a 38.1mm case, with a simple date window at 3 o'clock and the inimitable King Seiko logo above 6.
Under the hood, it's powered by the brand's Caliber 6L35 movement, with 36 jewels and a power reserve of 45 hours. But despite all its impressive capability, it's probably not the technical side of the watch that'll endear it to Seiko's fans; rather, it's the combination of its exquisitely clean, classic dressy aesthetic, and the fact that it harks so beautifully back to a time when the innovation of this iconic brand was pretty much unmatched.
£3,050; seikowatches.com