Some people are born into their vocation. Others embrace it. Others have it thrust upon them. Fahmi Quadir definitely falls into the latter camp.
"From the beginning I had no interest in working on Wall Street," the 28-year-old founder of New York's Safkhet Capital says. "I specifically never wanted to work in hedge funds. The way I grew up, my interests never aligned – given my political views and ideology it was the last place that I had ever thought of."
And yet, here we are right in the middle of prime New York fund territory – at the Dominick Hotel in downtown Manhattan.
Quadir's rise to prominence in the industry has been atypical. Born in Long Island to Bangladeshi parents she was a studious sort and had ambitions to go into academia. Studying maths and biology at Harvey Mudd College in California, with her heart set on a PhD, the plan seemed to be progressing as expected.
A gap year pre-PhD led to a change of tack. Quadir applied for a job as a researcher at Deallus Consulting, a consultant specialising in corporate intelligence for big pharmaceutical and biotech companies. The idea was to earn a little money before resuming studies. Deallus employed her in an investigative capacity – digging into companies, seeing how decisions are made behind the scenes, what happens in crises and "where the bodies are buried." She was good at it, she says. The research process – getting the inside scoop on corporate shenanigans – excited her. And she uncovered some interesting titbits along the way.
I knew Valeant was already engaged in unethical, potentially fraudulent practice
Then things diverged. A chance meeting at New York's National Museum of Mathematics – a favourite hedge fund haunt and the creation of ex-Renaissance Technologies alumnus Glen Whitney – altered her path: "I was introduced to a person who was running a long-only fund," says Quadir. "He saw I was focussed on health stocks and met me. He saw that I was a natural born short seller."
That person was hedge fund manager Michael Krensavage, who was seeking someone to help research short selling ideas on the healthcare industry for his eponymous hedge fund. From having zero interest in finance, Quadir was suddenly catapulted into taking responsibility for building the fund's short book.
As luck would have it, she came readily prepared with a name – Valeant. She had caught a whiff of the corrupt pharma in her previous role, realising its practice of buying companies and raising the price of their drugs to stratospheric levels was questionable, to say the least.
"Valeant had a certain reputation within the industry," she says. "I knew it was already engaged in unethical, potentially fraudulent practice. Pharmaceuticals are a very established industry, when someone tries to disrupt it and post unusual numbers, there's probably something wrong."
The Valeant short was executed in June 2015 – just as the stock was nearing its peak. By the middle of the year, Krensavage had $30m short exposure on the corrupt pharmaceutical price jacker, a 10% position for the fund. It was a high conviction bet when few others were in it.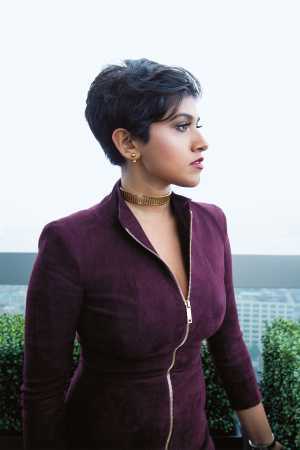 Dirty money
To say the bet paid off would be an understatement. Between July 2015 and March 2016 Valeant plunged from $257 to $28 – losing 90% of its value – making it the biggest profit maker for the company in 2016. Quadir was elevated to mini-stardom when she was featured in the Netflix documentary series Dirty Money talking about her role in uncovering Valeant's grotty business practices.
"As it turned out I was quite good at picking our short ideas," she says. "Short selling has to be something innate to do this well. Good short sellers need to be able to withstand a lot of pain and look where no one looks. You need a natural scepticism."
She had successes with other healthcare companies – Concordia Healthcare, OvaScience and Teva Pharmaceuticals, a position that Krensavage previously held long, but which Quadir convinced him to go short on. So far, so decent. It should have been the springboard to a burgeoning career at the hedge fund but then just two years in she left. The reasons are a bit murky but it is down to a dispute with the fund. She refuses to elaborate because of a legal situation but, in any case, if they thought it might stop her they were wrong. It pumped her up.
Safkhet Capital, named after the Egyptian goddess of wisdom, was formed six months later. It seems an inevitable transition, says Quadir, once she realised short selling "was the love of my life."
I don't think that there is any situation where a short selling ban is justified
It has been a fast turnaround from revolutionary anti-capitalist to player in one of the most derided parts of the finance world. Short sellers have never been the most popular folk. Quadir does not give a flying.
Witness the current short selling regulatory saga she is embroiled in. In February, German securities regulator BaFin banned short selling in payments company Wirecard, which was facing an investigation into alleged money laundering and false accounting practices in its Singapore branch. The ban halted naked sales as the German regulator sought to quash what it called anti-market practices. Quadir's response? A rollicking 15-page advocacy of the benefits of short selling and the dangers of "corporate despotism" addressed to the head of the German regulator's short selling division.
"The amount of evidence is overwhelming," she says. "Even if we were not affected by the ban my thoughts would not change – it is misguided, without evidence or rationale. I question the intent and motivation of the ban. I don't think that there is any situation where a short selling ban is justified."
Quadir put her short on Wirecard at the start of 2018. It was one of the biggest losers of last year. This year it will likely be one of the fund's biggest contributors – and she continues to have it as one of Safkhet's highest conviction positions.
This single-minded determination and the willingness to fly in the face of setbacks are necessary traits of her specific profession, Quadir says. But it makes the work incredibly challenging at times.
"There are far easier ways of making money than going short – especially with the size of positions Safkhet takes. But I get a moral satisfaction from doing it."
Journalists tell good stories, but short sellers are after execution
Of course, making money as a hedge funder is quite different to sniffing out culprits and miscreants in the corporate world. While the latter might be something that a good investigative journalist could do, the latter comes from an extra moneymaking instinct.
"Journalists tell good stories," she says, "but short sellers are after execution." Quadir has gone the whole hog, taking out SEC registration (rare for a small fund) and setting up in the Cayman Islands, even though she has not yet launched an offshore fund.
The team is now two, with analyst Christina Clementi on board to help. They play in around 15 stocks which is at the limits of their intellectual capacity, she says – and it will stay at that. Too many names "dilute your ability." She says there is no regular, systematic way of finding new shorts – it is a case of "keeping plugged in" and getting ideas by connecting investigations in other companies or through whistleblowers.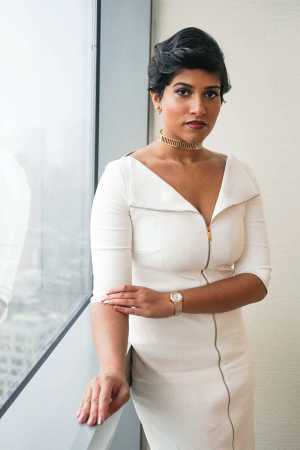 A woman's world
Being a female short seller has not been as hard as you might think. She says she was used to being in a male-dominated environment starting with her studies – the maths department at Harvey Mudd was 70% men. Moving into the hedge fund world it has been "much the same."
She has also benefitted from being in an offshoot of traditional finance where the characters and personalities are different to traditional Wall Street and are perhaps more likely to band together.
But of course, there are challenges. Sometimes attending a conference other fund managers might think she's in investor relations – it's something she can use to her benefit, she says. Her name also seems to have confused folk. "A lot of communication is over email," she says. "So they don't know I'm a woman. It comes as a surprise. But I haven't had what some women go through. Yes, I have faced terrible harassment, but I was always in a position to tell those who belittled me to fuck off."
Quadir's Valeant fame perhaps helped her attract inbound requests from potential investors in the fund. Via word of mouth the fund has now grown to $40m in assets. Quadir is under no illusions about the difficulties of getting big. She is still only 28 and "managing a lot of money," she says, which could deter investors from coming in early on. But she has patience. Right now, she wants only the best investors who understand the strategy. The next watershed point is the $50m mark, which will get over internal restrictions that have deterred some of the investors looking to join.
The most effective way of bettering society is capital – and affecting change through that
The ultimate goal is to close the fund south of $1bn. Ambitious, perhaps, but surely no more ambitious than what her career has shown thus far.
And what about the capitalist issue? The thought she has now become another cog in the money spiral? She is pensive.
"I have come to terms with the inequality issue," she says. "I realised for me the most effective way of bettering society is capital – and affecting change through that. I am making money by finding companies that are exploiting people. Hopefully as I build wealth I can see ways to contribute."
Change from within… Perhaps that is the way forward.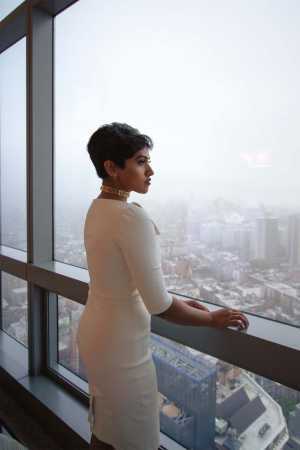 For more info, see safkhetcapital.com