Conor Maynard is one of those artists who seems to have been around forever. His debut album Contrast hit UK number one nearly a decade ago. Yeah, we feel old, too. 
A decade in the business has left Maynard wiser but no less passionate about his music.
"I was only 17 when I was signed and back then I believed that everything I did had to please my management and my bosses," Maynard tells us. "I realised that none of this matters more to anyone than it matters to me."
With new music in the pipeline and a tour on the horizon, there's plenty to keep Maynard busy. Maybe he'll even find time to locate his red suede jacket – last seen in the possession of his ex.  
"She said she gave it back to me, but I literally don't remember," admits the singer. "I know it will be my own negligence." 
We know the feeling. 
Life
What upcoming project(s) are you most excited about?
I'm super excited about my new single PGNL coming out, I think that will be really cool because it's something different to what people have heard from me before. I wrote and produced it entirely myself so it will be interesting to see what people think.
Obviously, the tour is coming up; it's my first time back on the road since the world has changed.
What is your proudest professional accomplishment?
I was so proud of my first album going to number 1. Reaching 10 million subscribers on YouTube was a huge thing for me since my music career didn't necessarily start from social media. 
If you could change one thing about your career, what would it be?
I think it would be how long it took me to realise the control belongs to me. I was only 17 when I was signed and back then I believed that everything I did had to please my management and my bosses. 
I realised that none of this matters more to anyone than it matters to me. They have their own lives but this is my whole life. It took me a long time to realise that.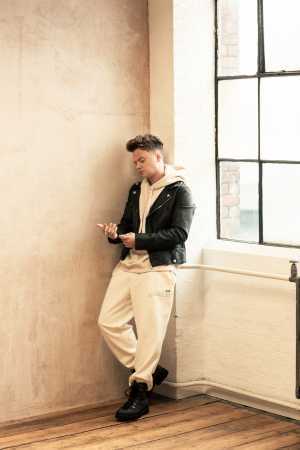 What do you hope to achieve that you haven't yet?
There is so much. I would love to do a major collaboration with a fashion brand, or something of my own.
Getting a Brit or a Grammy would be absolutely amazing – it would be a crazy thing to happen. Or even to be nominated! That would be sick, winning would be an added bonus.
To do an arena tour one day would be amazing. Acting was something I loved doing before, so getting a role in a film would be great.
Outside of your family, who is / was your biggest inspiration?
I think it constantly changes. I love when people come out and break the mould, I love listening to artists that have pioneered their own lane.
Growing up I remember thinking that Justin Timberlake was like that, and you can see because he has stood the test of time and is still an important figure in the music industry.
More recently, when Post Malone brought out new music I thought he had done something really different and fresh. 
It's always hard to imagine what the next sound is going to be until someone does it. You think every genre has been created until someone comes out and you think 'wow' this is totally new. Then everyone scrambles to do the same.
Billie Eilish is an example of that, she isn't trying to be anyone else.
Tell us something nobody knows about you…
I'm an avid gamer, to the point where it's actually nerdy. I have my own gaming PC and absolutely sesh this game called Rocket League. All my friends know but I don't really talk about it publicly. 
I try and pull off this cool music persona but I'm actually a massive geek when it comes to gaming.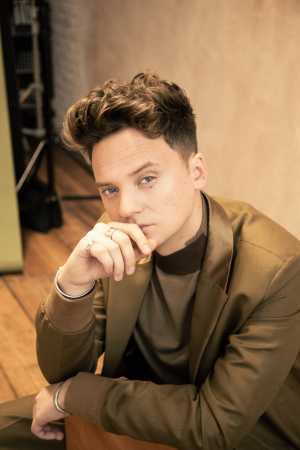 Style
What's your favourite item of clothing – and what does it mean to you?
I'm a jacket lover and most of my money would go into my jackets. Right now it's a newer one I've got, it's a lime green Bottega Venetta that I bought recently – it's so sick. I wore it for the artwork of my new single PGNL. 
I love it so much I don't think I'll ever wear it. I wore it for that shoot, I don't know if I can wear it again – it would have to be at an awards thing, something civilised, not at a club where someone is going to spill cranberry juice all over it. 
Favourite accessory – watch / jewellery / etc – and why is it special to you?
I have this necklace which I kind of designed, so many jewellery brands have since started doing them and I like to tell everyone that I was ahead of the curb! It's half pearls, half white gold. I got it designed and made in Hatton Garden in central London.
When I went to pick it up the jeweller took me round the back and it seemed really shady. When he revealed the necklace I asked him why he brought me out there and he said 'so no one can steal your design!'.
The necklace is in a lot of my recent videos so it's really special. It's very sentimental, I was still with my ex when I got it made and she was the person who actually introduced me to the jeweller. When we split I had just had it made. When I went to pick it up, it was a bittersweet moment of this chain I had waited ages for, but it wasn't with the person I had made it with so it was kinda sad.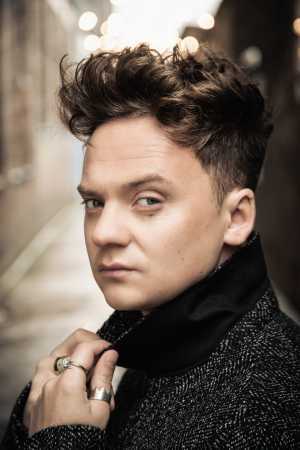 What items do you take on holiday and why?
I don't go anywhere without my gaming laptop, PS5 controller. I'll have my main laptop with all my studio sessions on it, even if I'm on holiday I will have my work with me because I can never leave it. I enjoy making music regardless of anything so even if I'm on holiday it is something I want to do.
I take way too many clothes, I never plan so I always end up taking my entire wardrobe. I got back from the US yesterday and I basically just put back clean clothes that hadn't been worn. 
Is there an item you threw away – or lost – that you really miss?
I was talking to my friend about this yesterday, I am still trying to locate this red suede jacket. I stupidly wore it out and it got dirty, I gave it to my ex because she knew a good dry-cleaning place – this is by no means me accusing her! She said she gave it back to me, but I literally don't remember.
I know it will be my own negligence. I've moved since then which is the problem – the people who have moved in might have this unreal jacket, I hope they're enjoying it! 
What's next on your shopping list?
I'm quite content with my wardrobe as it is, that won't last long though. I'll see something on Instagram and I'll want it. 
Conor Maynard's single "P.G.N.L." is available now. For more information on his forthcoming tour, head to www.instagram.com/conormaynard.