Strangely enough, despite the number one singles and the music awards, the magazine covers and the global tours, it took a Smart car campaign to propel Disturbing London to the next level.
Billed as a documentary, Smart Disturbs London begins as a paean to the capital: "It's the speed and the energy of London," says one of many voiceovers. "There's a lot of styles, a lot of different things going on" – then segues into a depiction of Disturbing London – "Disturbing London is the type of company that feels like something special; it feels like you're part of something that doesn't exist anywhere else" – that also celebrates music festivals, summer, and, yes, the Smart car, all done with a flair and swagger far removed from the usual corporate shill.
The film feels fresh, authentic, like somebody had picked up a video camera and filmed their mates for a couple of months – albeit somebody with exceptional editing skills. It may have been devised in the boardroom but its spirit is that of the streets.
The star cameos don't hurt either. "You know what I like about Smart cars?" grins Stormzy at the wheel of one. "Living in London – this is the mobile, it's like the London-mobile."
"People looked at the company in a very different light, and were like, OK, these guys are a bit of a force," says Damaras Rex-Taylor, Disturbing London's general manager. "You don't get many management companies designing a car every day."
Co-founder Dumi Oburota also sees the campaign as a pivotal moment in the Disturbing London story. "Lots of people didn't understand what Disturbing London does as a creative," he tells me, hunched over the table of an Ibiza beach club half a decade on. "Smart car was just an example: this is what Disturbing London does."
Disturbing London does a lot. Founded in 2006 to manage the nascent career of its only client, Tinie Tempah, Disturbing London has since become a record label, fashion label, events company, publisher and global brand all rolled into one. "We're a 360 boutique entertainment company," explains Rex-Taylor. "At Disturbing London we do everything."
On arriving at the Disturbing London headquarters (East London, obviously) I'm directed to the main office, where the interview with Rex-Taylor will take place. Walking through the door I come face-to-face with Tinie Tempah – the life-sized cardboard version. One wall is decorated with many, many CDs and plaques commemorating various number one singles, platinum albums, success, success, success.
Rex-Taylor first met Oburota while working at Parlophone Records. The pair hit it off immediately, as creative, talented, driven people tend to do, and in 2015 Rex-Taylor came onboard as general manager. She describes her role as "keeping all the plates spinning." I can see immediately why Oburota hired her. She radiates intelligence, the type of energetic, no-bullshit competency that can turn a bad company good and a good company great. Forget music management; she should be in charge of Brexit.
If the opportunity or service is not there already, we'll do it ourselves
Back to those spinning plates – there are a lot of them. Three-sixty companies are more prevalent in America – think Steve Aoki's Dim Mak Records, Jay Z's Roc Nation – than the UK; Oburota and Rex-Taylor are confident Disturbing London is ahead of the game.
"We knew there was a need to manage Tinie so we set up a company," says Oburota. "There was a need to have a record label so we set a record label up. Last few things have just been a DIY culture: if the opportunity or service is not there already, we'll do it ourselves."
So, as well as listening to music released on the Disturbing London label, you can also wear Disturbing London apparel, party at Disturbing residencies in Ibiza, Marbella, and Dubai; and of course drive a special-edition Disturbing London smart car (£15,420 including VAT). There's a famous Conor McGregor quote: "We're not here to take part; we're here to take over." In little more than a decade, Disturbing London is well on its way.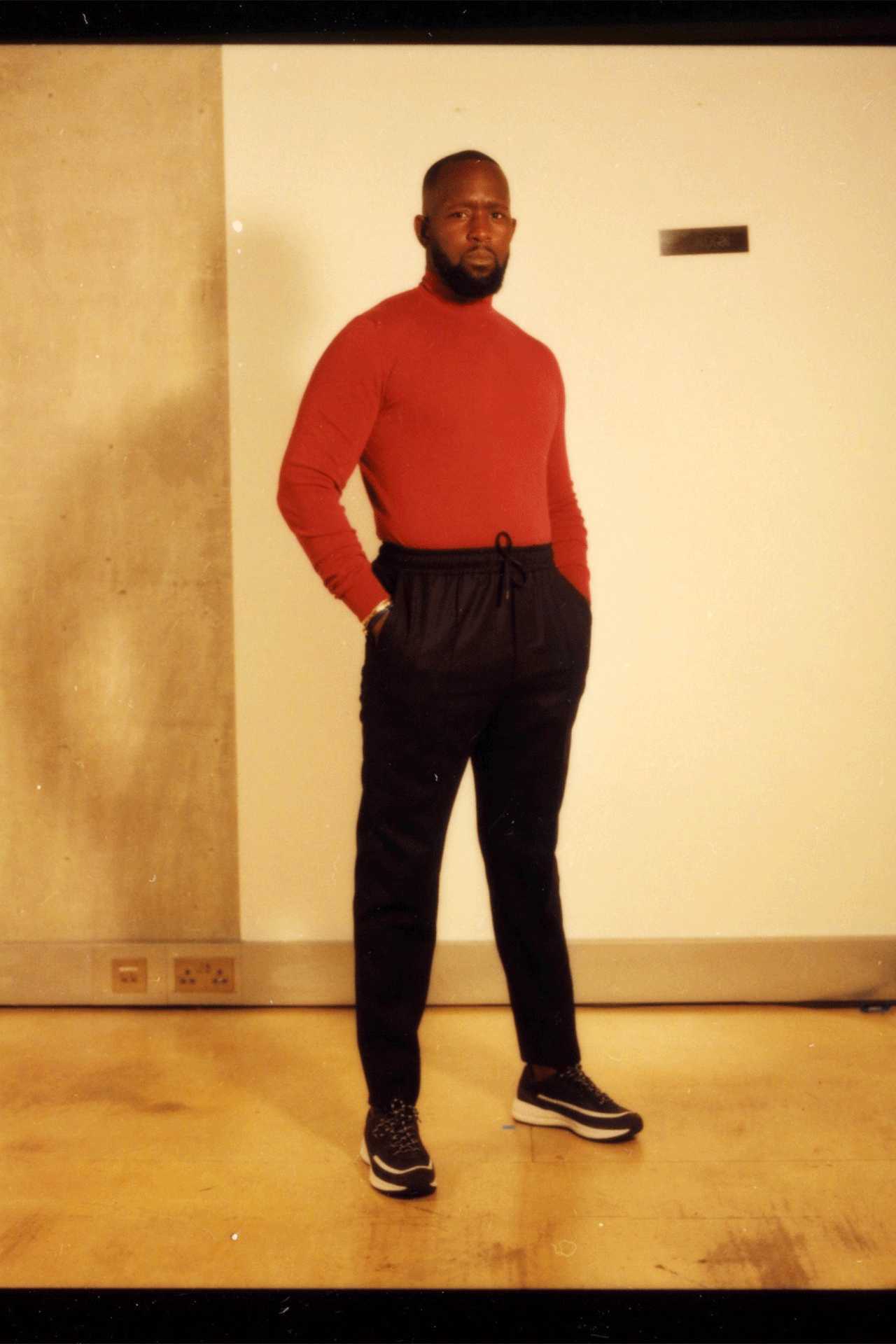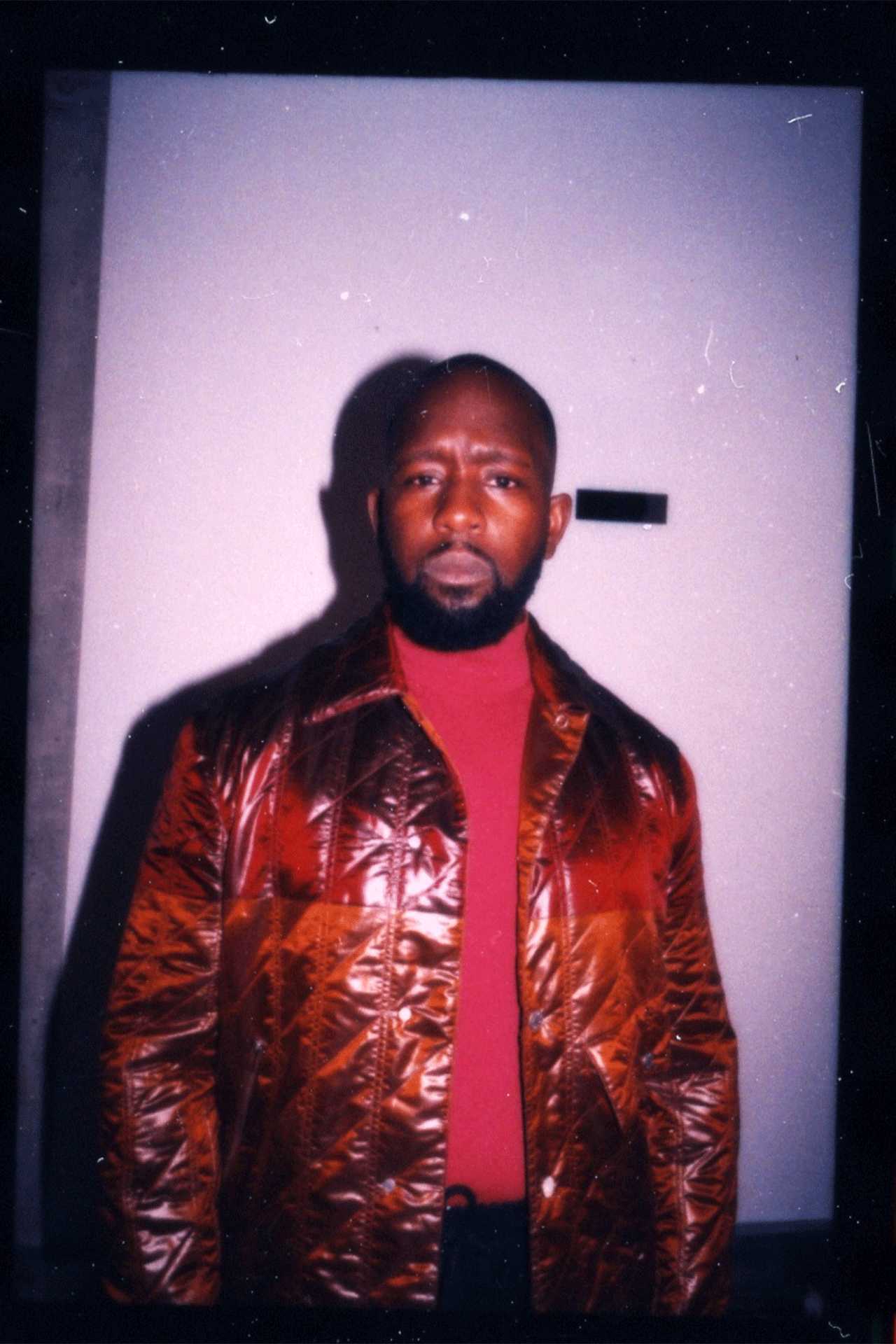 When Dumi met Tinie
Caterham is an unlikely place to begin the story of the UK's coolest brand but it was at a party in the Surrey town that a 23-year-old Dumi Oburota met a 16-year-old Patrick Okogwu, aka Tinie Tempah, and immediately recognised the star potential he had been looking for. Okogwu had the look, the stage name – he turned Tinie aged 12 – the confidence, and most importantly the sound.
"You have to have one thing," Oburota explains. "Be it you have the music and your image isn't right; you got image and your music's OK. You have to balance it all up."
It's a beautiful afternoon at Yemanja Beach Restaurant, Ibiza; the umbrellas as white as wedding cakes, the sky and the sea vying over which can be more blue. We're a long way from Brockley, where a young Oburota grew up above the family greengrocers. But then Disturbing London has outgrown the city that named it; and the man sitting opposite me is far from done.
A natural businessman with the soul of a creative, Oburota turned to music management on the recommendation of a friend. It seemed a good fit: a role that combined his passion for music with his charisma – "I was a bit of a social butterfly in them times" – and the entrepreneurial streak that had him "hustling and bustling, always trying to make ends meet here and there."
Not a man to hang about, Oburota was already on the cusp of signing a client before destiny – and Caterham – intervened. "I had given him a contract, I was about to shoot videos; it was a guy that my friends used to go uni with. But I ended up going with T, and the rest is history."
All the years, all the struggle, all the driving, all the doubt, all the belief: it all amounted to one thing, a number one
History takes hard work. For years, Oburota and his young protegee lived hand-to-mouth, their profits swallowed by the expenditure required to become a successful musician: travelling to shows, shooting music videos, recording in the studio. None of this stuff is cheap. "You have those days where you're really flat out broke: can't take your girl to the cinema, can't buy yourself takeaway."
At one point Oburota was forced to rent out his house and go sleep on the sofa of the family home – hardly the "very, very, very wild lifestyle" espoused by Tinie in the game-changing Pass Out.
The company was formed early, for tax reasons as much as anything: Oburota and his then-business partner registered DL Records in 2006. (Partly a play on 'keeping it on the down low'; partly as the partner was called Linden.) After the pair went their separate ways, another name was required – and the acronym offered fertile inspiration.
For several years Disturbing London consisted of Tinie, Oburota, and Oburota's assistant, Tev – "she was amazing. She did all the books!" Yet it was never a three-person operation: almost every aspect of a musician's work, from touring to the studio, requires the help of extra hands. "You've always got people who are part of the team, but they're not part of your team. I've always had lots of people – contract workers you could say."
November 2009 brought a spectacular payoff. Pass Out entered the charts at number one, spent seven consecutive weeks in the top ten, ultimately went platinum, and picked up British Single of the Year at the Brits and Best Contemporary Song at the Ivor Novellos (both in 2011). Yet the facts alone fail to do justice to the song's ubiquity; for months it was everywhere, you couldn't pop out for a pint of milk without hearing Tinie Tempah proclaim "I been Southampton but I've never been to Scunthorpe" – and, in a less celebrated line, "Disturbing London, baby, we about to branch out."
"It's always a big moment," recalls Oburota. "Your first number one is an amazing moment! All the years, all the struggle, all the driving, all the doubt, all the belief: it all amounted to one thing, a number one, and that type of number one – with such a big record, a culturally defining record. It couldn't have been greater."
The champagne popped, the celebrations ran wild – and then they went back to work. "As soon as it happens, you think, 'OK, we've got some more shit to do.' That's where I'm at all the time. Once you set a certain standard, you have to do it again, you don't want to go out like a one-hit wonder. You can't even rejoice for too long."
Which sort of brings us to Yemanja Beach Restauran, where Disturbing Ibiza holds a summer residency at Ushuaïa just up the road. As with so many of Dumi's ventures, the catalyst couldn't have been more simple: spot a gap in the market, fill it – in this case with the type of hip hop/R&B party he felt the island had been lacking.
I've always been trying to figure out a concept to travel the Disturbing brand
"I was like, why don't we do a pool party? And we did a pool party – and it was amazing."
He makes it sound laughably simple; a slightly more measured assessment is provided by Rex Taylor in East London a few weeks later. "Winning 15 weeks with one of the biggest clubs in the world, and getting into a market that is predominantly dance, and running an urban night, a black music night every Wednesday is no joke."
Joke or not, the success of Disturbing Ibiza proved the brand could go global. "I've always been trying to figure out a concept to travel the Disturbing brand," says Oburata. "Call it Disturbing this, Disturbing that. There was an opportunity to do it in Ibiza: timing, culture shifted, Tinie was in the right place, the venue was in the right place. It all just made sense, and it worked!"
Disturbing the future
Today Disturbing London employs about a dozen full-time employees, although that number will soon grow. Regardless of size, Oburota never wants to lose the sense of camaraderie that has been so crucial to the company's identity and success.
"You have to have a very close family vibe if you're a small company doing major things. You have to be close and small and the communication has to be tight. You're doing things that sometimes don't always have instant monetary success, so you have to all be on one page to understand what the big objective is, you know what I mean?"
So what does he look for when expanding the Disturbing family? "Risk takers, people that are passionate, people that are ready to work hard and do it with a smile on their face. We're all fortunate to be working in the entertainment business or creative industries; we should just enjoy that."
With his GQ covers and fashion front rows, Tinie Tempah has done much to shift the public perception of the black male rapper to someone equally comfortable in a tuxedo as a hoodie. Disturbing London is likewise changing the parameters of what a music company can be. As Rex-Taylor notes, "It's very unique to have a black, British music company run by black British executives. That's something that doesn't happen that often in the UK."
In any space, wherever culture's needed, we can come in and do it
Her vision for the company? "I basically see this company being what it is now, just on a more amplified level. We disturbed the world – that's our mantra at the moment. So offices all over the world, platforms, making sure we're really owning the African music stage that is exploding at the moment."
"I wanna do so much stuff, man," sighs Oburota when I put the same question to him.
Film and production? "Definitely. Production company, film, promoting content. Amazing content, disruptive content, culturally shifting content. Design, architecture, there's so much.
"I'm a cultural supplier – the business has become a culture-supplying business. In any space, wherever culture's needed, we can come in and do it."
Watch this space.
For more info, see Disturbing London