It's been a busy year for half•alive.
An album is officially here, tracks are clocking up streams in the tens of millions and the boys are averaging well over a gig week.
Square Mile managed to squeeze some time out of the highly anticipated band to ask a few questions...
Why is half•alive stylised as such?
It's important to us that we take our aesthetic as far as possible. We focus on being intentional with every aspect of our music, videos, social media, even down to the stylising of our name and track titles.
Josh once wrote 50 songs in seven months? How did that go, and why did Bret approach him bout writing together?
Josh was inspired by a mentor who encouraged him while taking time off of school to write 50 songs in a set amount of time. That same mentor ran a studio that Brett was also writing songs in and together Josh and Brett decided to start sharing writing time.
How did J Tyler get involved?
J Tyler reached out shortly after the music video for The Fall was released. As soon as the three of us started working together it was an instant connection.
Did music always feel like the natural profession for each of you?
Yes, individually we had been searching for ways to make a living pursuing music.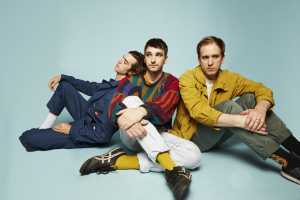 Josh and Bret went to the same Non-Denominal Church – how influential is spirituality on your work?
Our spirituality is the foundation of our lives and naturally our music flows from that foundation.
At the time of writing, you have 48 gigs in the next 109 days. How do you unwind and keep yourselves in good health during this?
We really try to focus on rest days: intentional days where we turn off our phones and stay grounded in our individual communities of family and friends.
You partnered with YouTube – so how involved in the videos are you now? Is there an increased pressure to ensure the best possible product?
We have loved partnering with YouTube and are still at the helm creatively for each of our videos. It's very important to us that our vision is carried through.
Where did you draw inspiration for the videos?
Our choreographers and creative collaborators are the JA collective, comprised of Jordan Johnson and Aiden Carberry. We knew we wanted to change it out by focusing on a story-based music video, and they helped bring that vision to life through dance.
Do you worry the videos receive more attention than the music itself?
We feel very honoured and proud when any element of the world we're creating is reaching as many people as possible.
You've previously recorded in a helicopter on the Mojave desert. Where would your dream studio be? What would it look like?
Our focus more is to continue to work with amazing people and building relationships that allow our vision to go as deep as possible. Wherever that may take us is always exciting.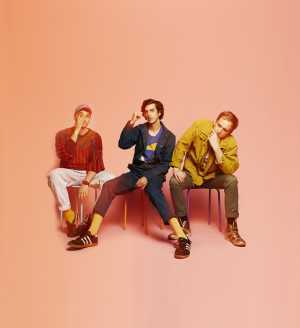 In terms of music, which bands do you draw inspiration from?
Right off the bat we tried to make sure the vision of this album is not what you'd expect. The album explores topics that are very close to our hearts, wrapped in many different sonic landscapes. We draw inspiration from many different artists. Emily King, Vulfpeck, Chance The Rapper, Mutemath to name a few.
Tell us three songs of yours the readers should check out
'ok ok?' – A song that immediately communicates this album is not what you expect.
'ice cold.' – One of our most fun songs to play live, and we are so honored to have had Kimbra as a feature on it.
'creature' – Among our deepest songs. It wouldn't have reached the heights it did without the amazing work of Paul Meany.
What are your ambitions for the future?
To keep building the half•alive world of Now, Not Yet, with the same intention and passion that's consistent with our previous works.
Now, Not Yet is out now