For a mark of Kadiff Kirwan's comedic pedigree, simply check out the man's CV.
As well as the award-winning Timewasters, Kirwan has popped up in the likes of Chewing Gum, Fleabag (he's the vindicated hairdresser), Inside No. 9, and This Way Up. 
Next up, Kirwan is treading a darker path when he stars in Netflix's The Stranger. 
Based on his impeccable My London choices, we hope he doesn't stay a stranger to us. 
(And yes, he could undoubtedly have written a funnier lead in than the above. We'll get out of his way now.)
Me   
What upcoming project(s) are you most excited about?
'The Stranger' on Netflix which I'm super excited about. It's just launched this month (Jan 30th). It is an eight-part psychological thriller filled with intrigue, secrets, corruption and many many twists and turns. It's got the most brilliant cast including Jennifer Saunders and Richard Armitage and lots of other wonderful British actors.
I play DC Wesley Ross alongside DS Joanna Griffin played by the phenomenal Siobhan Finneran. We're the two detectives trying to solve what from the outside seem to be a rather strange set of crimes. But with secrets revealed from an unknown stranger to innocent members of the public it throws into action a chain of events that no one can truly be prepared for.
What is your proudest professional accomplishment?
Hmm…… that's a tough one. I would say that's pending. I'm proud of the majority of my work but currently I'm in the lab cooking up something close to my heart, I'm writing a TV show based on my childhood years growing up in Preston.
If you could change one thing about your career, what would it be?
The waiting. It's an actor's worst nightmare, the waiting time between doing an audition and finding out if you've got the job. It often goes on for months and months and sometimes you don't even hear back at all. It can be quite frustrating but nothing compares to getting that phone call when you do get it.
What do you hope to achieve that you haven't yet?
Carving out my own voice in this industry. Hopefully with my writing that'll happen.
Outside of your family, who is / was your biggest inspiration?
The Queen of England. She's an absolute DON!
Tell us something nobody knows about you…
Ha! Why would I want to do that? Buy me a gin and tonic and I'll tell you anything you wanna know.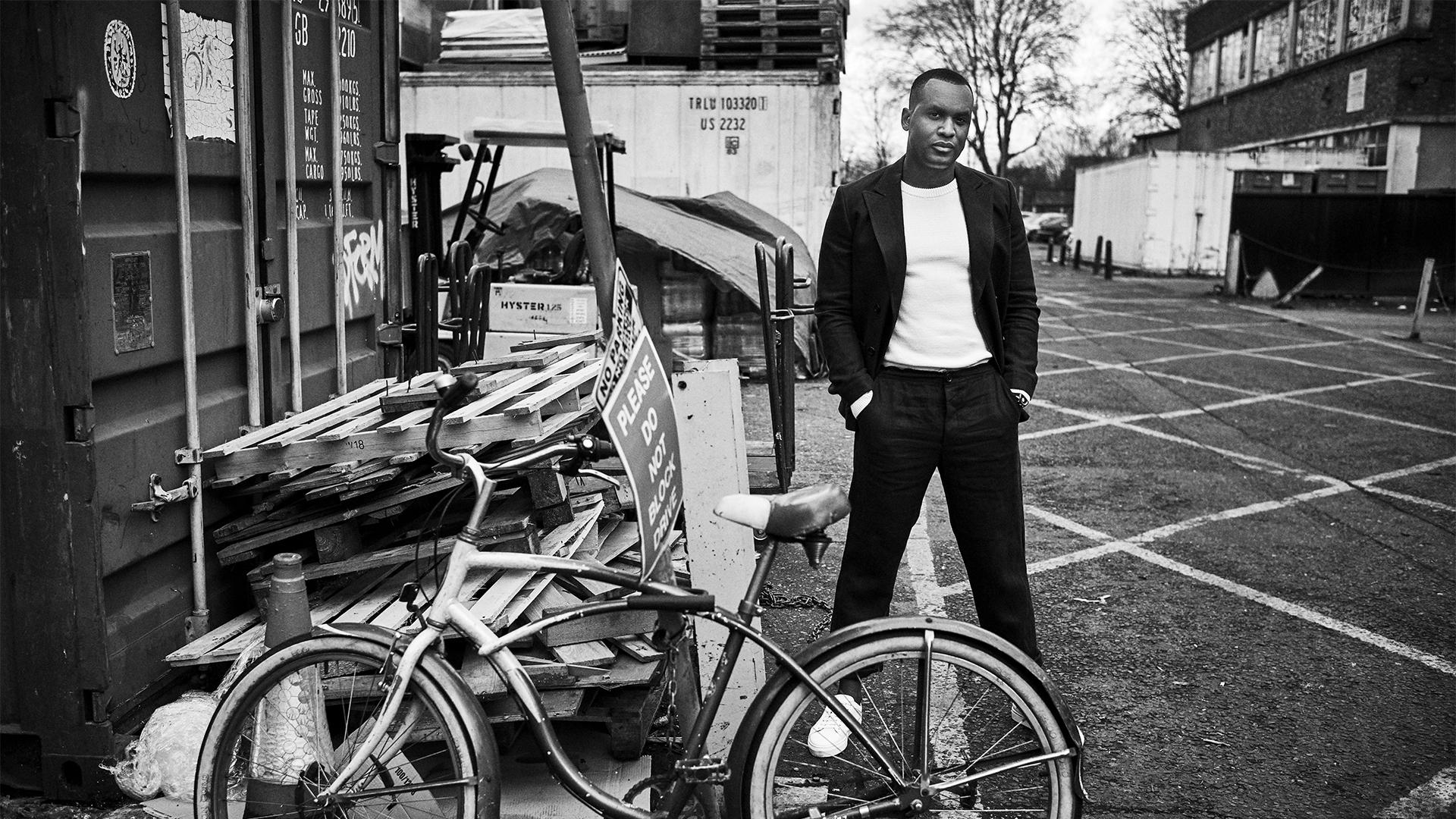 Photographer: Eric Frideen | Grooming: Luke Benson | Stylist: Sabina Emrit
My London
What do you love most about London?
The energy. The pace. The fact that it's always busy and that whatever the day you can always find something free and cool to do.
What would you change about London?
The cost of the underground.
What is your favourite London pub / bar?
The Mitre in Greenwich. They do a cracking Sunday roast. And the place is filled with clocks. Lots and lots of clocks.
What is your favourite London restaurant?
The Unity Diner in Aldgate! They do the most incredible vegan fish and chips.
Where would you take someone on a London date?
National Portrait Gallery followed by drinks on the Southbank. Can't go wrong with a bit of culture and a bit of booze.
If you're visiting London, what's the one thing you MUST do?
Go to the National Theatre. It's an ugly building that's filled with magic.
The Stranger is out now on Netflix