From charting on the US Billboard's to opening for G-Eazy, Karli has already earned her credentials in the industry.
The Austrian-born singer, songwriter and producer – yeah, the woman's got talent – spent time in London nurturing her talents at Tape Studios, a frequent stop for the biggest names in music from Drake, Rihanna to will.i.am. 
She's collaborated with producers such as the grammy-winning Illmind and Brendan "Donut" Bell, whose credits range from Justin Bieber to Fergie. 
With connections such as these, and a sound to match, expect to hear much more of Karli in the near future – starting with her Me and My London. 
Me...
What upcoming project(s) are you most excited about?
Since living between London and LA, so many opportunities have come my way which have been incredible. I've recently started working with international recording artist Jackson Wang, who's crushing it in Asia and currently growing really fast in the US.
We have a few songs in the pipeline that I'm definitely excited about. I'd say my favourite recent collaborator at the moment is Scooter Braun's latest signee, Nick Lee, who's not only a great producer and musician but has become a very good friend of mine in the shortest amount of time. Every track we've co-produced so far is a smash!
What is your proudest professional accomplishment?
It is yet to come... but reaching the Top 10 Billboard Album chart as a Songwriter/Producer is definitely up there. At the same time I was peaking at number 2 in the Korean Gaon Chart and Top 10 in Japan (Oricon Chart) so that felt pretty special.
If you could change one thing about your career, what would it be?
I wish I had a little more confidence at the start of my musical career to not wait on help and advice from others in the industry, when I really had it there inside of me bubbling! I probably would have moved to the states more frequently at the beginning too.
Saying that, all those experiences good and bad have made me who I am today. I remind myself that I am only here to experience life and I wouldn't want to trade what I've learnt for anything different. My personal growth has come with that and reflects through my music.
What do you hope to achieve that you haven't yet?
I just want to continue to grow and be the best version of myself. After taking a long break from releasing my own music I really know now what I had missed, creating just for myself. 2020 I am ready!
Outside of your family, who is / was your biggest inspiration?
I never really had anyone that was in the forefront like that. I don't know. Maybe my higher self that I'm still trying to reach? She ain't picking up yet though haha.
Tell us something nobody knows about you…
I have a twin, and I used to train football teams as their athletic trainer.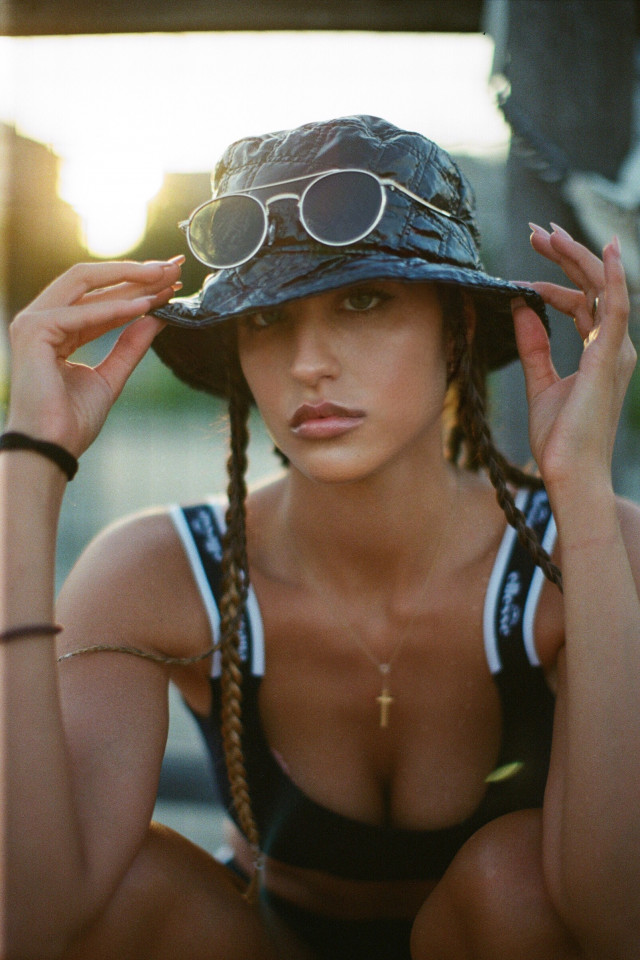 My London 
What do you love most about London?
I love the different faces and cultures. I'm an Austrian with an International accent and moved around a lot as a kid and I never felt like I belonged anywhere. In London I don't get that feeling, I felt part of a massive community.
What would you change about London?
The easiest question ever: the weather... I just can't, hahaha! 
What is your favourite London pub / bar?
I don't drink, I'm more of a nerd who doesn't like crowded places haha, but Brixton Market is a cool vibe with lots of interesting food options!
What is your favourite London restaurant?
I have really great memories in The Mews of Mayfair. I had this salad with grilled goat's cheese, it was too delicious!
Where would you take someone on a London date?
Depends on the weather but I like Shoreditch cafes and photography museums. Mercato Metropolitano food hall in Elephant and Castle was really cool, and had live music on.
If you're visiting London, what's the one thing you MUST do?
Cycle through Hyde Park and have a picnic, it's a vibe in the summer when it's warm! Followed by taking naps lmao! I don't care what anyone says, it's a different fast paced experience when you're in London.
For me also working in the studio can be pretty tiring after a creative session, I'm a bit of a night owl.
Follow Karli on Instagram