The ancient Greeks believed that the Amethyst stone was imbued with magical properties. The darkly sparkling crystal from which Carlo Scotto's new restaurant takes its name was thought to protect its bearer from intoxication. So firmly held was this belief that elites would even carve wine cups from it in the hope that its aura would ward off drunkenness.
After extensive research taking in a glorious tasting menu and its nine (yes nine) wine pairings at the Mayfair restaurant, we can exclusively reveal that that's bollocks.
So charge your glasses and pay no heed to the Greeks. After food and wine that's this good, you'll be philosophising pretty freely anyway.
The restaurant boasts few decorative features save for its one and only table; a huge slab of concrete that is riven down its centre by a zig-zag of amethyst, snaking twenty feet down it's length like a purple thunderbolt from disco-Zeus. All twenty-odd seats of this culinary amphitheatre face the open kitchen, where, towering above the pass with bald pate and steely eyes, chef owner Carlo Scotto makes his star turn.
Every ingredient is flavoured exquisitely and arranged artfully, and right down to the last frond of dill no detail is missed. Even after gorging yourself on borlotti bean pasta, foie gras with cured salmon, and beef with beetroot ketchup, you'll still be summoning the waiter for an encore.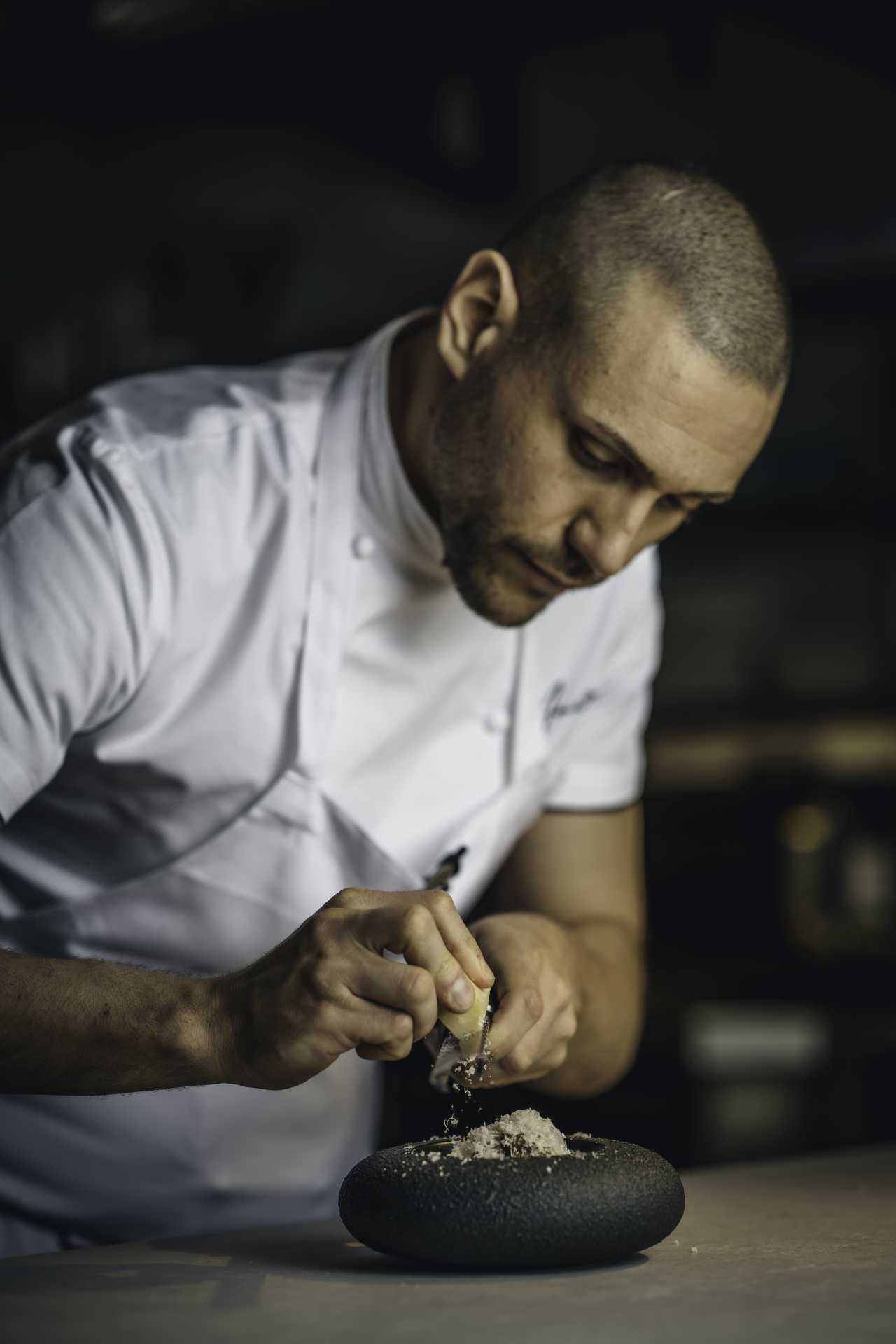 What to order?
Have you ever looked up and down a menu and thought "I wish I could have everything on here"?
Well this swashbuckling 12-course tasting menu goes one better. It takes in dishes from all four corners of the globe from, croquette to samosa to gyoza, and throws some daring flavour combinations in to the mix for good measure.
Herb flavoured sorbet? Scallops with Caviar and… tropical fruit? Forget having every item on the menu, this is like having the best dish from every restaurant on the high street.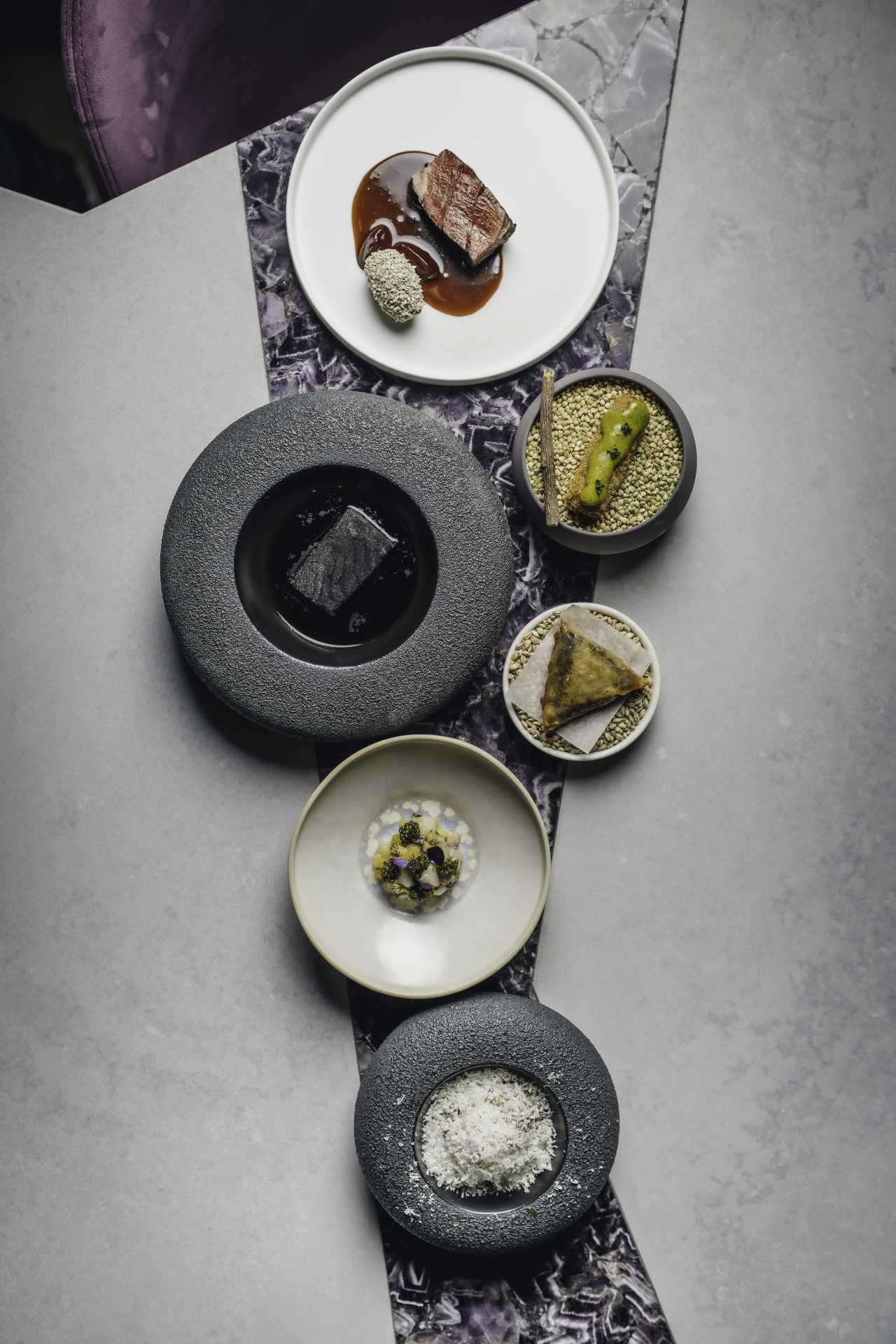 Will it bankrupt me?
Look, it's a 12-course, chef's-table experience at an exclusive Mayfair venue that critics have called one of the UK's best restaurants. So you'll need to bring your credit card, but you had better believe you'll get what you pay for.
Anything else to note?
The Amethyst stone itself is a typical hidden gem: intriguing and darkly sparkling when broken open, but from the outside it looks much like a rock.
The team at Amethyst have taken this theme and run with it. For all the enchanting cookery that goes on within, the restaurant is so unassuming from the street that you will almost certainly walk straight past it.

Well, maybe the first time you visit anyway. It won't be the last!
6 Sackville St, London W1S 3DD; Amethyst