Tequila. Stop squirming at the word tequila. You've just been doing tequila wrong. 
One-shot-two-shot-three-shot-floor, with lemon pips and salt spewing all over the bar is not the tequila experience. 
Well, OK, it is for some of us. But it is not the only, nor proper, tequila experience.

There is also mescal, the supposedly-even-scarier, "hallucinogenic" (it is not hallucinogenic) spirit.
Both are fantastic spirits, full of potential and craft: you have aging and barreling processes to play with, and you can blend different agave plants to make a mescal. 
So now that you're realising there's a big old world here that you've yet to discover, a world that London, has also barely thought to discover – where can you embrace the agave goodness?

Answer: Gold Step... 
What's the vibe?
It's red, gold, and blue, with bright orange strip lighting and dangling glass boxes filled with white fairy lights. The walls are exposed brick, except for the longest one, which is rough-plastered with red stripes going horizontal across it: looking like an Adidas shoe that has walked through hot sandy streets. And the feature wall, a massive (tequila) sunrise. 
Agave plants are dotted on the nice wooden tables, on the walls, and on the floors, and there are candles everywhere. I imagine it looks like a nice wine bar you might accidentally stumble upon while walking down a Mexican side street.
Music is rumbling from upstairs at their main joint, Jaguar Shoes. So it is bass heavy but you can speak, like being outside a club... or under one, which you effectively are. There's quieter soul music that you can faintly hear from Gold Step's speakers. Oh, and it's warm, because spirits clocking over 40% do warm you, even when served ice cold.
What's the story?
Iconic Shoreditch bar, Jaguar Shoes, has decided to celebrate its eighteen years of being the forefront of City nightlife with an all-new cocktail bar: Gold Step. They've spotted the need for a spot dedicated to enjoying mescal and tequila (and other things, and not slammers). The bar opens this week, and is located right under Jaguar Shoes.
They pride themselves on their bespoke service, first-rate bartenders, a menu celebrating quality produce, and an environment for learning, not snobbery. Having managed to thrive through insane change in the area over two decades, they know a thing or two about pleasing the punters.
What to order?
If you aren't yet a mescal or tequila aficionado, tell the bartender which cocktails, drinks, and foods you like – and they'll make a cocktail off the cuff, based on either mescal or tequila.
My favourite classic cocktail is a sazerac: I ended up with smoky mescal and angostura bitters over ice, strained into an absinthe and lemon zest rinsed glass.
It was basically perfect, my tongue was sobbing tears of joy: all the elements of my ideal drink squeezed into one, with an added bit of body-warming ABV (that was mescal and absinthe, after all).
If you know you like one or both of the agave spirits, go to town on their menu. It is unrivalled in the City both in quality and quantity. And the flavours you get from tequila and mescal are pretty endless, from light citrus to dark leather. This is just one of the few places dedicated to actually sourcing them.
There is also a small beer selection and non-alcoholic cocktails are naturally a possibility.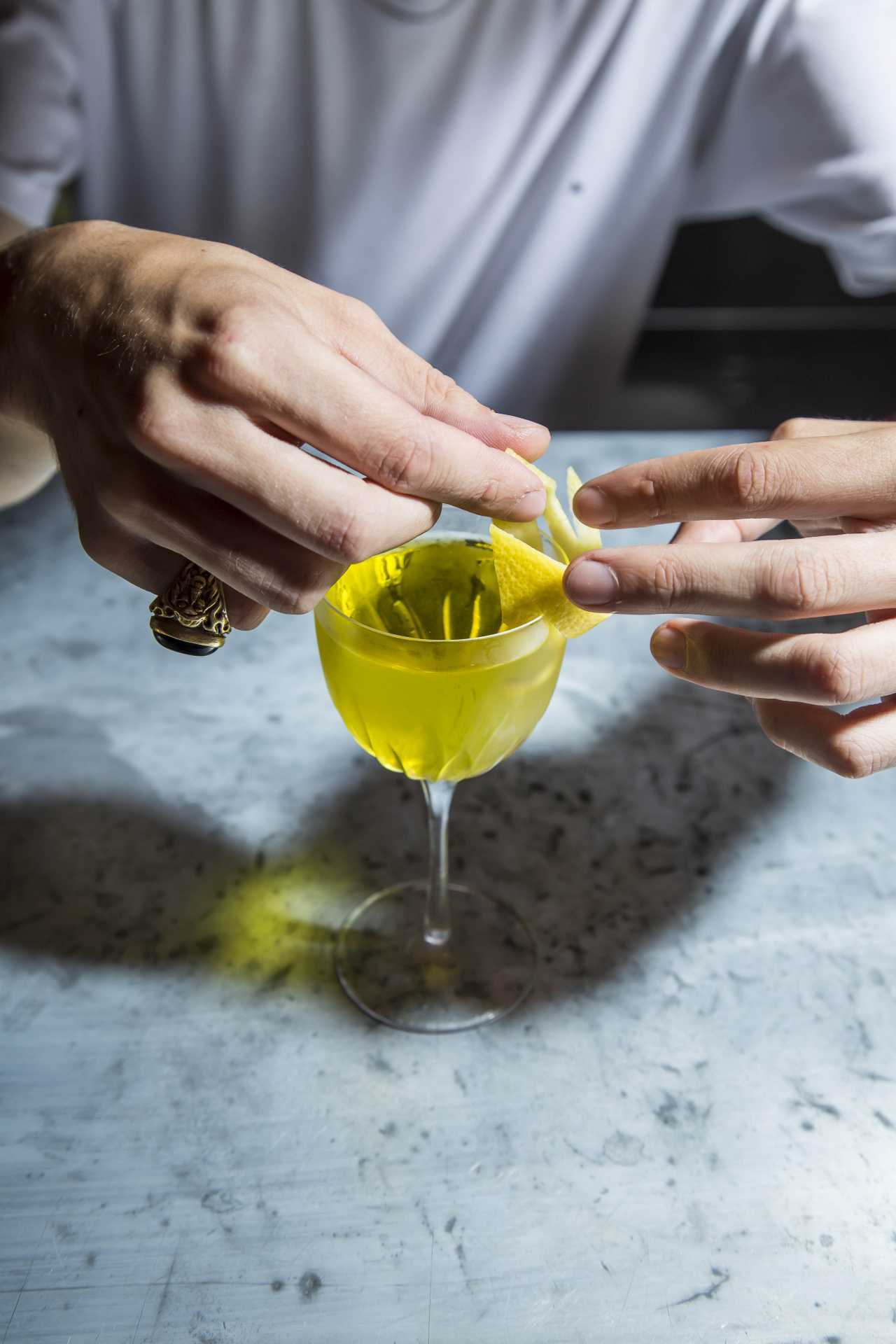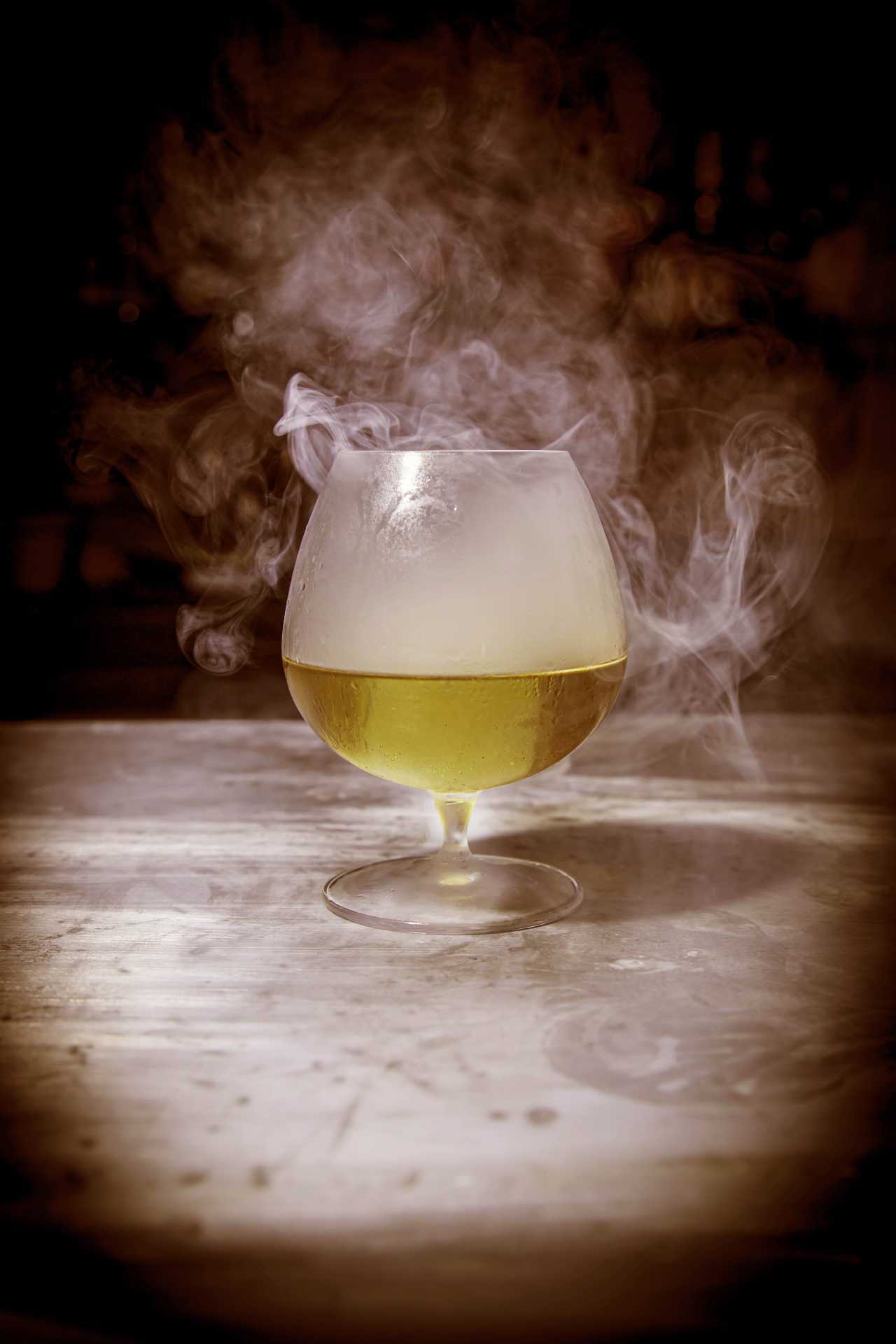 How's the food?
Unsurprisingly, it's Mexican. It's limited in choice: tacos, nachos, etc. But the food is done well and with fresh, seasonal produce. An ideal accompaniment to the drinks, though certainly not a distraction.
Will it bankrupt me?
This does depend on your tolerance, really. Honestly if you feel you could have held your own sipping them back with the likes of Fitzgerald or Hemingway, perhaps this place could bankrupt you.
But many of the drinks are around the £7 - £12 mark (with more luxurious options naturally reaching far beyond this). So if you're being responsible, you'll be absolutely fine. You'll want to try at least one tequila and one mescal, though.
Anything else to note?
There's basically no signal down there, which is good, really. Enjoy the drink and analog conversation, please.
If you're desperate to gram it RIGHT THERE AND THEN – they have WiFi. But I'm not giving you the password. Cheers.
For more information, see jaguarshoes.com and follow on Twitter
Goldstep can be found at 32-36 Kingsland Rd, E2 8DA