Let's explain the name first: Bisushima is a portmanteau of Bisu (the Egyptian god of hedonism. Love that guy!) and shima (the Japanese word for island or sanctuary).
The concept is meant to convey the transformative journey you can enjoy from shima (day) to Bisu (night).
And there's no better place to wile away both than at Bisushima's rooftop terrace, lounging back and watching the hordes below as you sip on a Kokoryu black dragon. (That's a cocktail, btw. Delicious.)
Once you need something to soak up those spirits head indoors – you're in for a treat.
What to drink?
The cocktail list is really something else. Takashimizu karakuchi namacho, anyone? How about a Kamoizumi nigori? Or maybe a Kamokinshu junmai ginjo omachi? Try asking for that after a few Niseko junmai ginjos!
Fortunately, the menu does give you some hints should your Japanese be a little rusty. The Shichihonyari junmai daiginjo wataribune is apparently 'audacious, dry and effervescent'. Well, it would want to be with a name like that.
The spirits list is equally impressive – with a serious line-up of Japanese whiskies grabbing the headlines. Hakushu 18 is there. Hibiki 21. And a Chichibu Highlander Inn tops the tables at £160 a glass.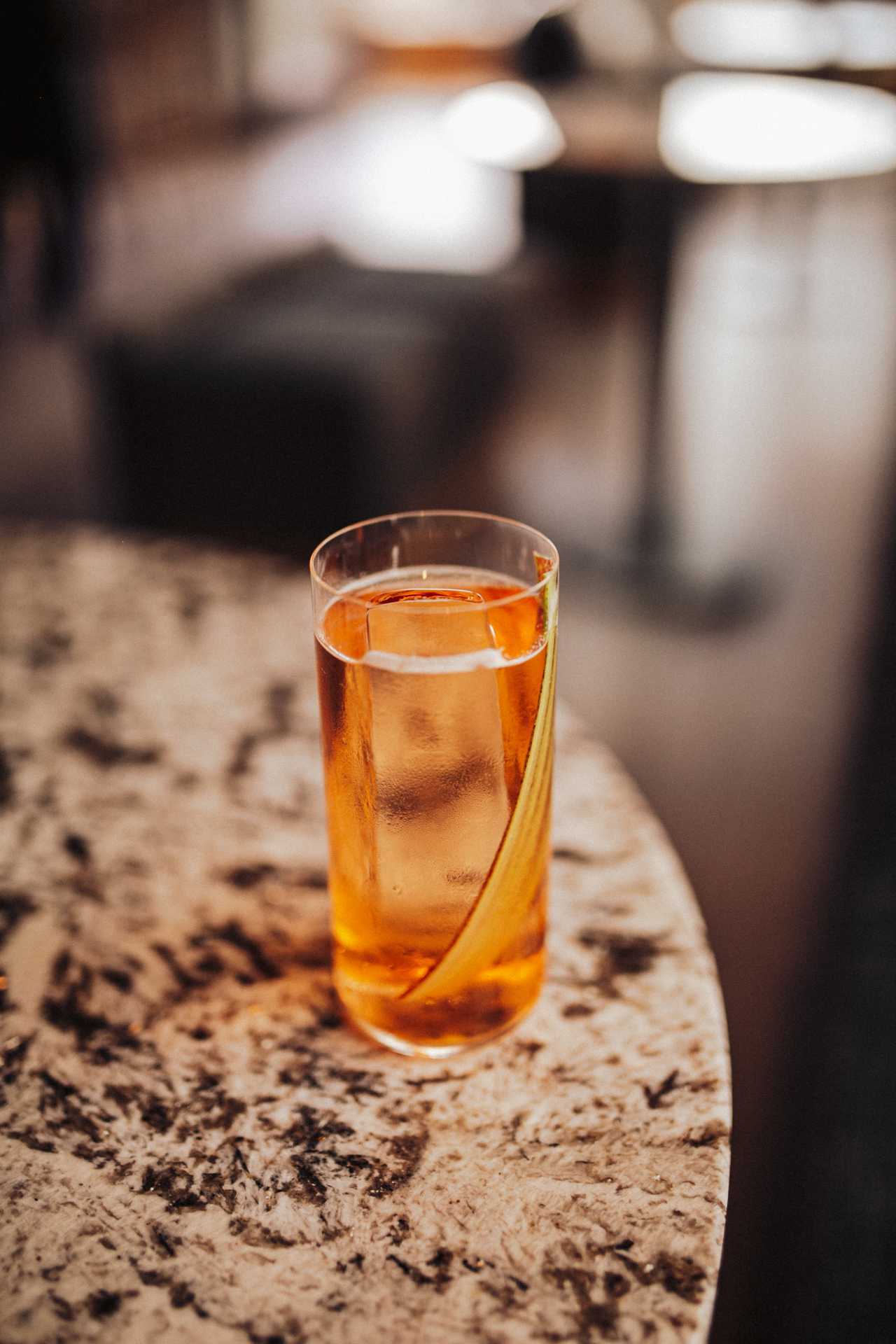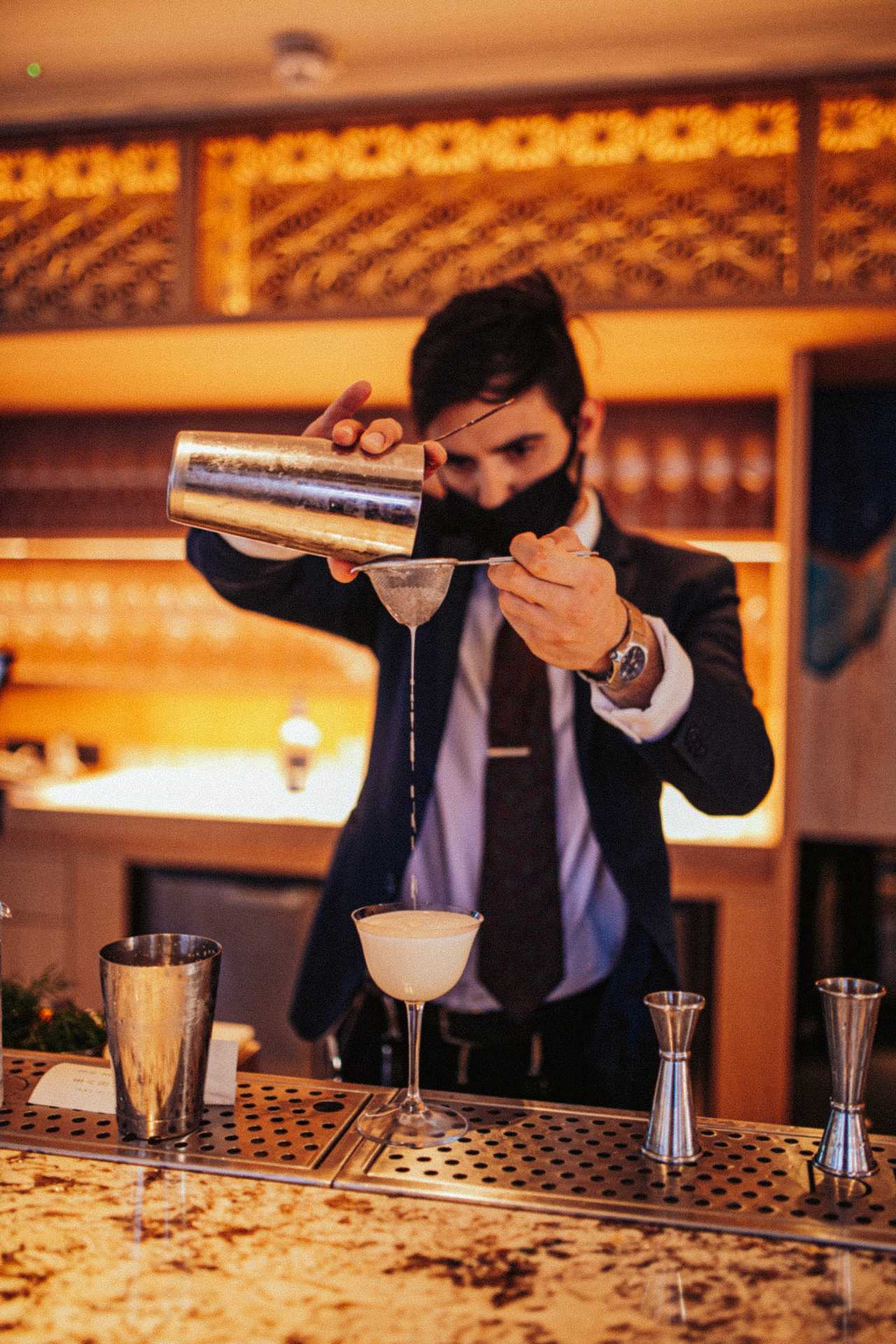 How's the food?
If you think the drinks menu is impressive, wait until you see the food menu. You'll want to set aside some time for serious study – it is epically long. Seventeen pages in total – admittedly these incorporate some rather fetching illustrations of molluscs and crustaceans.
Appetisers include steamed native blue lobster with cauliflower puree and tosazu jelly. There's a whole page dedicated to carpaccio – from toro to tuna to trout. (And other things not beginning with T.)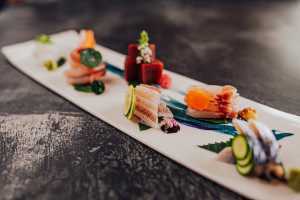 Yuan Chicken Kara-Age is a must-have. While a slow-cooked Highland wagyu short-rib pie is an indulgence.
And that's before you've even got to the nigiri, sashimi, hosomaki and futomaki sections. All the greatest hits of sushi are made right in front of you by a man using a chef's knife closer in stature to a samurai sword.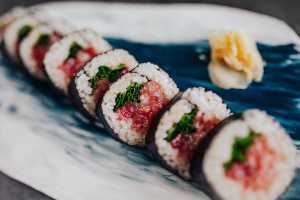 Will it bankrupt me?
That depends on how much restraint you have. Cocktails hover around the £10-£12 mark. Wines by the glass aren't too pricey at all.
The food offering has a nice mixture of access points. Suzuki (wild seabass) sashimi is £9 for three slices as a fair bellwether.
Even the A5 Joshu Wagyu Sirloin Steak (90kg) comes in at a relatively sensible £58 compared to its peers in this market.
Anything else to note?
Bisushima takes over the entire top floor – 6,000 sq ft / 190 covers – of the new Page8 hotel.
The beauty of this is if you get carried away and miss the last train home, you can always hole up here for the night.
8 St. Martin's Pl, London WC2N 4JH; Bisushima