Very, very relaxed. Luigi's is Spelzini cafe by day before transforming into a bar at night, like a hospitality Batman.
However its alter ego remains apparent in the homily brown sofas and soothing beige decor (this is the antithesis of your Oblix Easts and your Neds).
It's a glorious little pocket of chill hidden in the least chill area in the country.
What's the story?
Spelzini cafe opened at the start of 2019, and Luigi's followed a few months later. The owner's great grandfather was named Luigi Spelzini so it's a double commemoration. However, the portrait of the gentleman behind the bar isn't great-grandfather Luigi, apparently: just a random Italian-looking dude.
What to drink?
Pick from an array of signature cocktails. Nonna's Tipple (Amaretto, Scotch, Egg White, Lemon, brûlée top) is a beautifully tight little concoction, and that brûlée top is browned with a goddamn blow torch!
For something with a little more kick, Buano Sarah (Cynar, Grappa, Rosemary) proves that simplicity is beauty, a short, sharp refresher to get you pepped for the evening ahead. (You're in Shoreditch: there'll definitely be an evening ahead.)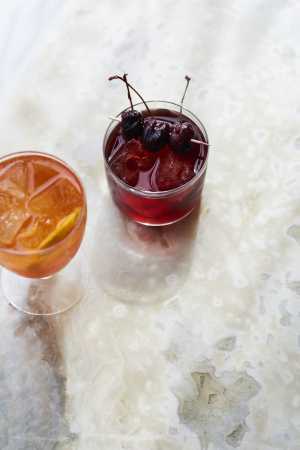 What to eat?
Luigi's offers a bountiful selection of 'spuntini': delicious Italian small plates to line the stomach and furnish the heart against the winter chill. The menu is divided between snacks, salumi, tramezzini (sandwiches), formaggio (cheese), piatti (dishes), and marinated vegetables bites.
There's a gorgonzola toastie that embodies comfort food to the extent it practically runs you a hot bath and pours out some cocoa. Alternately, defy the vegetarians and pick from five different types of salami – or go the whole hog (pun absolutely intended) and order a selection of three for £12.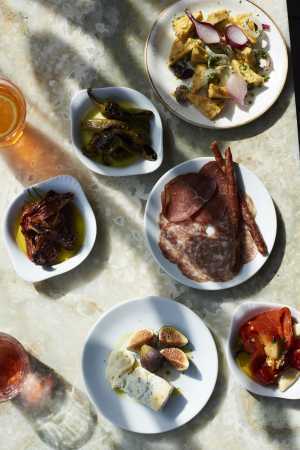 Will it bankrupt me?
Cocktails hover around the typical £10 mark, give or take a couple of quid. The food offers real value, with roast pork ragu the most expensive dish on the menu at £9, and few other plates breaking a fiver. They're filling, too.
Anything else to note?
It's worth returning in the daylight hours to check out Spelzini cafe. Deli sandwiches from the counter, starting at £4; a different hot sandwich daily (all £8); and even a spritz of the day! Molto buona!
For more info, see Luigi's