Petersham Nurseries' La Goccia is the second outpost of Richmond's favourite nursery, and is set within a secluded and tranquil central courtyard in Covent Garden. Think oversized terracotta pots, wrought-iron tables and chairs and lemon trees lit up into the evening by festoon bulbs and candlelight. In normal times, this hidden oasis is the perfect place to enjoy seasonal aperitivo plates, flowing fruity limoncello and a laugh with lots of friends.
Thankfully, they've now fired up the oven to offer two alternative meal kits. Expect quality seasonal produce, delicious feasting dishes and hand rolled pastas to share.
Ok, so it's not a flight across the Mediterranean – but at a time when it's difficult to travel, this Italian-inspired meal box will certainly help transport you there.
What do you get?
La Goccia offers two dine at home options – vegetarian or meat.
I opted for the latter which was a bona fide feast – the portions are enormous and although the box is designed for two, three of us dined well with leftovers well into the next week:
Burrata with Squash Agrodolce
Cauliflower with Sundried Tomato Aioli
Pear and Pecorino Toscano
Fresh Rigatoni with Slow-cooked Beef Ragu
Wood-fired Chicken Al Burro
Potatoes Al Forno with Garlic and Rosemary
Borlotti Beans and Cavolo Nero
Tiramisu
All of the above comes neatly packaged in recycled cardboard boxes, and they even include candles wrapped in Petersham ribbons which really add to the special experience.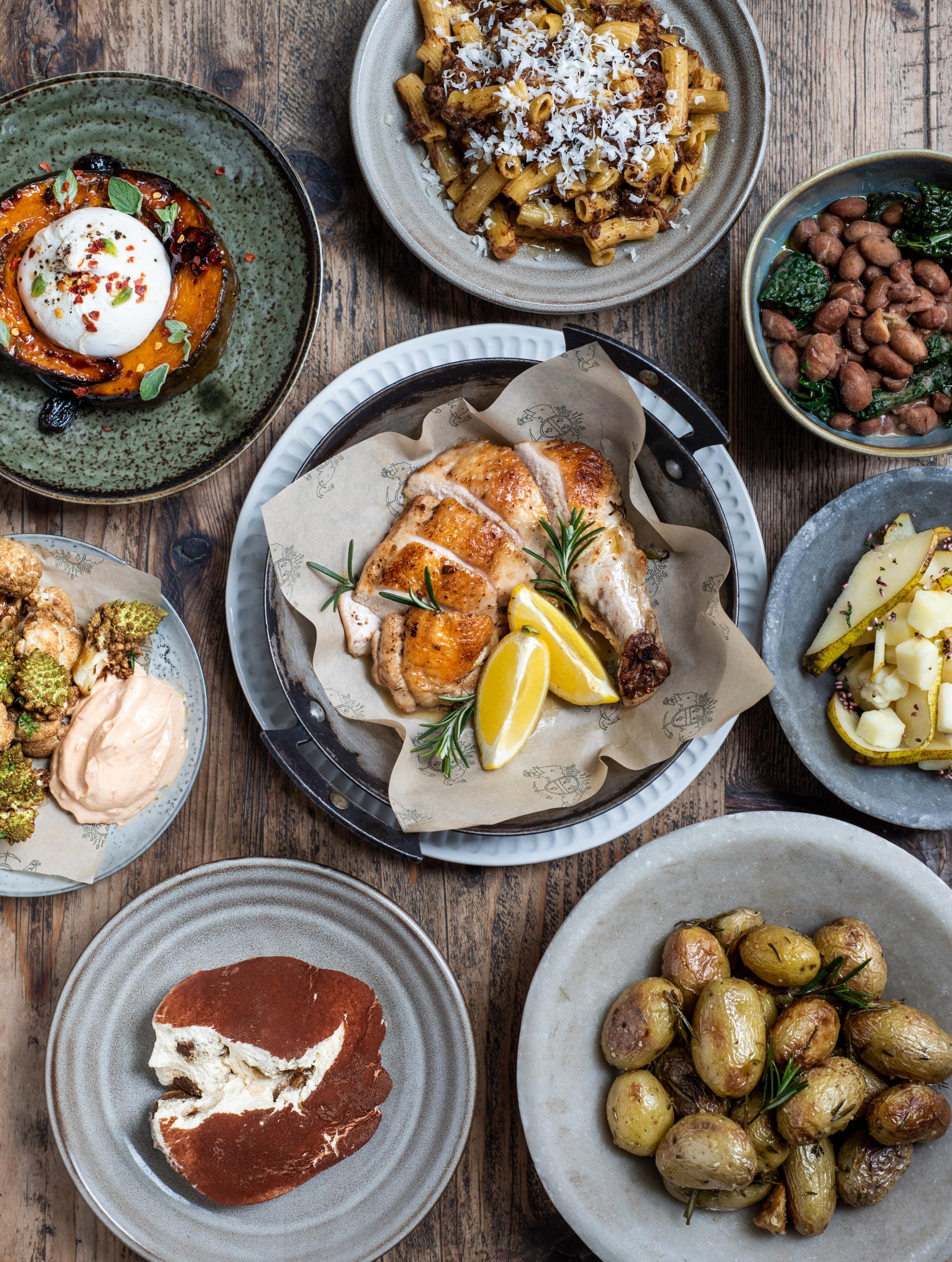 How hard is the preparation?
As you can see there's seven dishes on the go here, so timings and an element of coordination is key.
However, there's an included booklet with clear simple instructions, pictures and even time frames to walk you through each course and serve the ultimate banquet.
All the ingredients are clearly labelled, nothing takes longer than 15 minutes and most of the hard work has already been done – it's just down to you to get creative with some Insta-worthy Petersham presentation. Buon appetito!
Standout dish?
This menu is a real homely affair. I don't mean that it's the sort of food your parents could easily whip up for a weekday dinner – far from it, in fact: it's more that all the dishes here contain a shared sense of care. 
The wood firedChicken Al Burro is exceedingly succulent and demands your own addition of bread to soak up its juices, and for a carnivore: the Borlotti Beans with Cavolo Nero and the Cauliflower accompanied with Sundried Tomato Aioli both serve an unexpected delight.
The Pear Salad chopped with Tuscan Pecorino cheese packs a sweet yet zingy punch, but the real MVP has to be the Italian cow's milk Burrata which has a unique, delicate palate and cuts open to reveal the most rich and creamy chewy centre.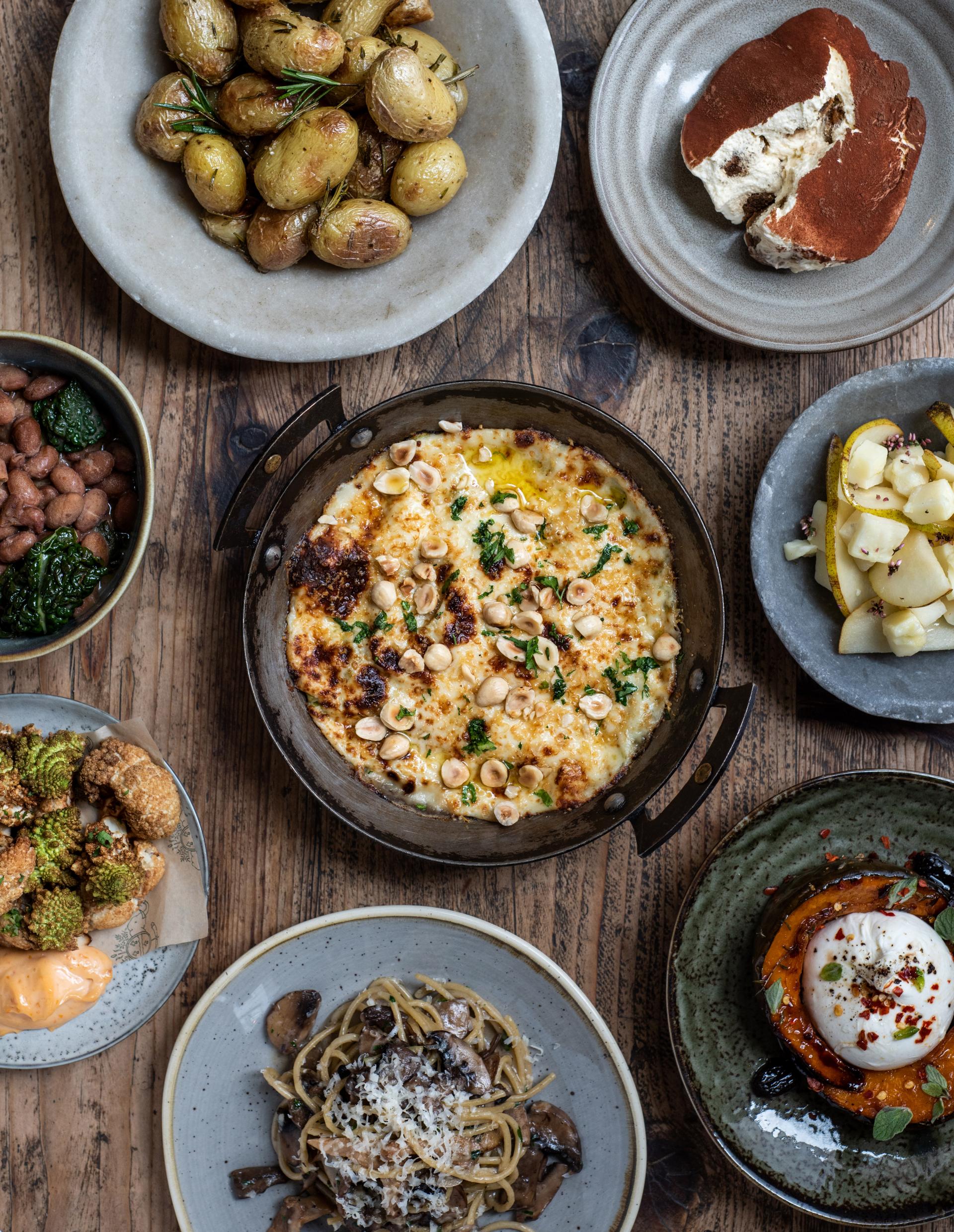 What's the damage?
At £90 for two (£80 for the vegetarian option) La Goccia is fantastic value for money and won't exactly break the bank.
Or why not get hands on with La Goccia's new Pasta boxes – priced at £65, you can choose from Tagliatelle with Beef Ragu or Pappardelle with Garlic Pesto. Both options include Stracciatella Tortelli, Butter and Sage, and Gnocchi with Tomato and Basil. Mhmmm. Don't mind if we do.
However, if you're after an equally delicious albeit cheaper alternative, there's still a selection of Petersham's Aperitivo, Coccoli, Fritto and Pasta dishes available on Deliveroo.
What's the availability?
All boxes are available to order for London and nationwide delivery.
Delivery slots are on a Friday and made available a week in advance, so make sure you plan ahead to avoid disappointment!
Light up those candles and enjoy...
For more information, visit Petersham Nurseries or Restokit