Located a few minutes' walk from Piccadilly Circus station, Bantof is one of the newest dining establishments to join the rat race that is the Soho restaurant scene.
Described as an intimate drinking and dining destination, Bantof offers experimental cocktails, live music, an ever-changing rotation of art exhibitions, and sharing plates, all jumbled into one glamorous three-story former house.
Oh god, another sharing plate restaurant I hear you cry. I get it, we are living in a sharing-plate epidemic and frankly, not all sharing-plate establishments are born equal. Bantof, thankfully, is one of the better ones. With Michelin-star chef Asimakis Chaniotis in charge of the menu, expect small plate sophistication with playful takes on classic dishes that harmonise perfectly with the seductive cocktail offering.
With some notable folk involved in the making of Bantof, it is no surprise the cocktail menu is equally as impressive as the food. Dreamt up by Cyan Wong and her brand SuperNacular, their cocktail array leaves you speaking far too loudly, sending that risky text, and missing the last train.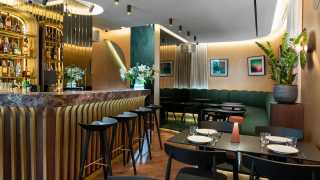 What's the vibe?
To provide some context to my answer, I walked to Bantof from Paddington station with a suitcase and a broken arm. To make matters worse my journey coincided with a sponsored charity bike ride on Oxford Street, before encountering the mass influx of theatregoers populating the streets of Soho before the 8pm performance of Book of Mormon. So, perhaps preluded by sensory overload (to put it nicely), the experience made the already intimate and sophisticated atmosphere of Bantof seem like an oasis of tranquillity. Genuinely, though, the sound insulation is impressive.
The whole place is giving Gatsby vibes, reminiscent of 1920s glamour. With tufted fabric walls, a curving granite wine bar and gilded mirrors, the space oozes Soho flamboyance, hinting at the glitter of its iconic drag show stages. Each room has a mixture of tables and bar stool seating, which are spaciously arranged so you don't get the sense you're being packed into the restaurant like a sardine, ready to get kicked out for the 9pm sitting.
Shoutout to the toilet, which is clad head-to-toe in tropical print wallpaper. And pay a visit to the terrace, tucked away at the back of the second floor. It is the perfect spot to curl up next to the heaters and enjoy a glass of white and a cigarette, listening to the hum of Soho pub drinkers and theatregoers. Am I romanticising a balcony with blankets and alcohol? Perhaps.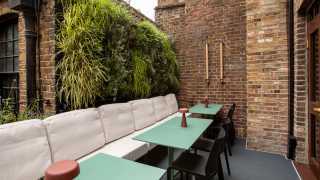 What to eat?
A bit of everything! The menu, which is designed for sharing, is split into dips, starters, sharing plates, sides, and desserts. There are around 4-6 options per section, and most are variations on restaurant classics, so deciding what to order doesn't feel like you're solving the Enigma code (or require extensive under-the-table Googling). Small plates work well in this setting because you can order a cocktail with several dishes at a time, meaning by the end you're not totally stuffed and completely sober. A Soho nightmare.
Some menu highlights include the seabream tartare with avocado, smoked almonds, and yuzu dressing, beef carpaccio with parmesan dressing and celery leaves and burrata and rainbow tomatoes. Yes, burrata has been done to death, but perhaps for a reason?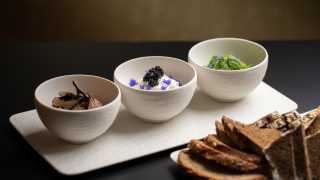 A dark horse, however, was the taramosalata, which we ordered as part of the dip selection. I know taramasalata can be divisive, and call me a psychopath, but this was the star of the show for me. Almost cloud-like in texture, this velvety fish roe dip, topped with caviar had me scraping the bowl.
Onto dessert. To be blunt, the sweet options lack the degree of imagination seen in other parts of the menu and it does feel a little like a hotel room service menu (not that it is a major issue). I tried the chocolate tart with strawberries which was perfectly nice, but as expected, could hardly set my world on fire.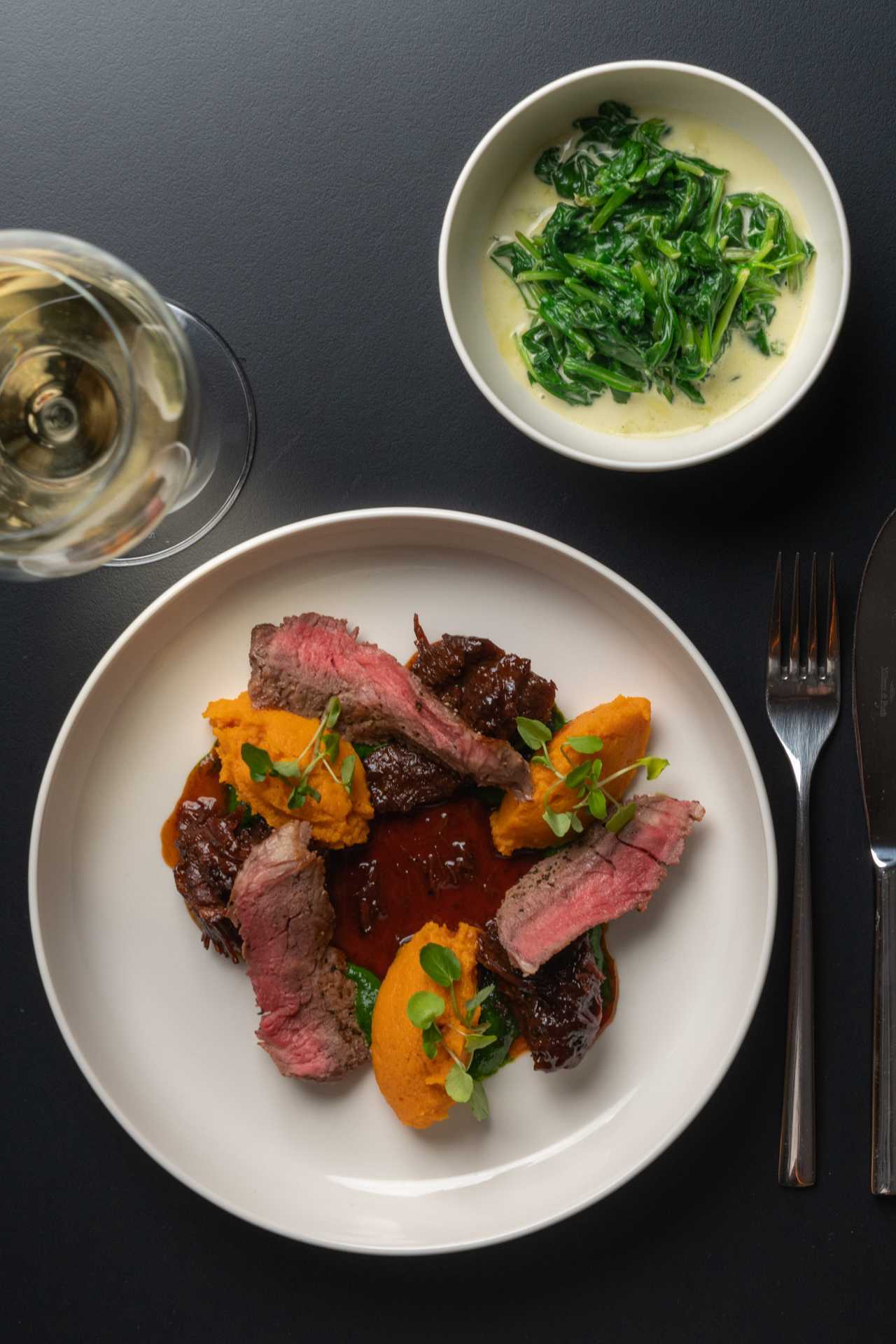 What to drink?
I am not going to beat around the bush here: cocktails are the highlight of Bantof and if you intend to drink anything else you are making a terrible, grave mistake. With cocktails setting you back £12-15 a pop, they are certainly decent value for such a central location, particularly considering their immaculate presentation and originality.
I would recommend the Bamboo Blossom (a sherry-based cocktail with homemade pineapple cordial and Noilly Prat) or the Margarita Verde (a mezcal margarita with verde syrup and crispy kale) for those who like a short and punchy cocktail.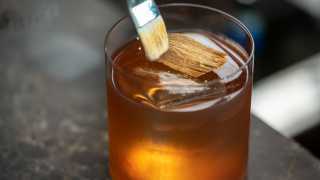 Alternatively, if you are looking for something a little sweeter and fruity, I would suggest opting for the Pina Quintas (a refreshing pineapple white port melon spritz, spiked with a hint of Mezcal) or the Negroni Fragola (a twist on your traditional negroni with the addition of strawberry gin and ricotta).
If you do want to stray from cocktails, there is a tempting wine and champagne selection, which can set you back between £29 to £96 a bottle. Having guzzled a glass of their Austrian white (2020 Crazy Creatures Grüner Veltliner), I can only but sing its praises. Finally, for those with a penchant for a nightcap, there is also an extensive spirit list. And I mean extensive. Cognac, agave, calvados, Yamazaki 12-year, Fino Sherry, Amaro Montenegro… you name it, they probably have it.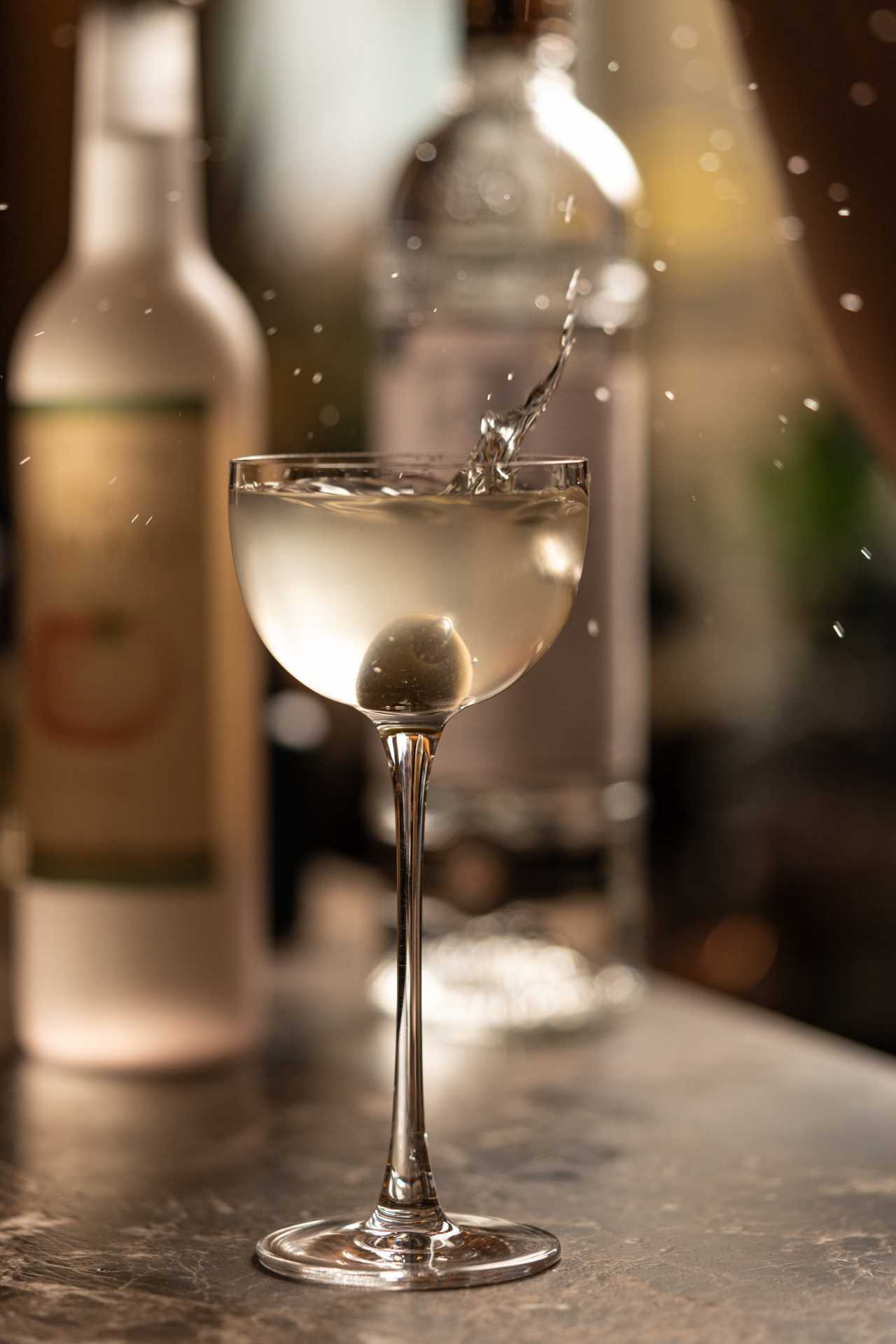 Will it bankrupt me?
The answer to this question depends heavily on your degree of self-control (and how many Negroni Fragolas you order). I can picture a hypothetical situation where you attend a music event here, order copious cocktails and opt for a mountain of pricier, less filling sharing plates to mop up the booze. This situation could, I fear, send your current account into cardiac arrest. And you know what? At least you had fun doing it.
This said, I think there are many approaches to tackling Bantof. Opting for some of the more substantial sharing plates (which offer more bang for your buck) and curbing it on the £90 bottles of wine will leave your purse strings intact. At least until you visit one of the many nearby casinos.
Anything else to note?
If you are to visit on a Friday or Saturday night, there is a regular roster of DJs hitting the decks. Party-goers are invited to enjoy the evening's music with cocktails and small plates for an evening to remember.
The space also offers private hire, so look no further for those on the hunt for a Christmas party destination. Or a birthday party. Whatever. Party on.
31 Great Windmill St, London W1D 7LW; Bantof