Dinings SW3 doesn't need me to sing its praises. Early on a Wednesday evening and the place is already packed, every table filled with designer suits and expensive haircuts – half of Chelsea appear to be here, and the other half are milling in the bar out front.
It's not hard to understand the appeal: owner and executive chef Masaki Sugisaki is sitting on a restaurant that serves perhaps the best Japanese food in the city, a sleek and stylish machine calibrated to offer a sublime experience from the moment you walk through its door to the moment you depart.
No, Dinings SW3 doesn't need me to sing its praises – this is a restaurant doing very well for itself indeed. But now I'm here, let me sing them as loudly as possible.
What to eat?
As much as humanly possible. Most of the fish is sourced from Cornwall, with the menu telling you everything from their coastal habitat to the fisherman who caught them. By the end of the evening, I knew more about the fish than I do certain family members. Sorry, Mum.
There are a lot of options available so let me run through some of the highlights… Tartar chips come on an actual curved crisp with fish and dressing – like the most sophisticated TV snacks you've ever enjoyed. We followed it with the sea bass carpaccio, a delight of both taste and presentation.
Then there's the sashimi, the best sashimi you've ever tasted, prepared a few inches in front of your nose – provided you have the sense to sit up at the counter. Watch as head sushi chef Mika Yoshinaga wields her knife with expert dexterity to dissect the fish into slices of such sparse perfection you could hang them from the National.
Later we watch her conjure up sushi rolls with her stainless steel wand and I can't overstate the thrill when she handed them to us across the counter. We were not disappointed. Ask for the fatty tuna and let it dissolve in your mouth.
Don't miss the wagyu mini-beef bun – "the best burgers of your life," says our server and the primary rebuttal to this claim is their mininess. I want a Wagyu mega-beef bun
What else? Double cooked aubergine resembles a schizophrenic tart, half red and half yellow. It's phenomenal, all sweet and hot and you pine for it the moment it's gone. Dover sole that was swimming in the ocean the day before. It comes with mushrooms and a sauce that will haunt your dreams – in a good way, I should stress. Unless you're a fish.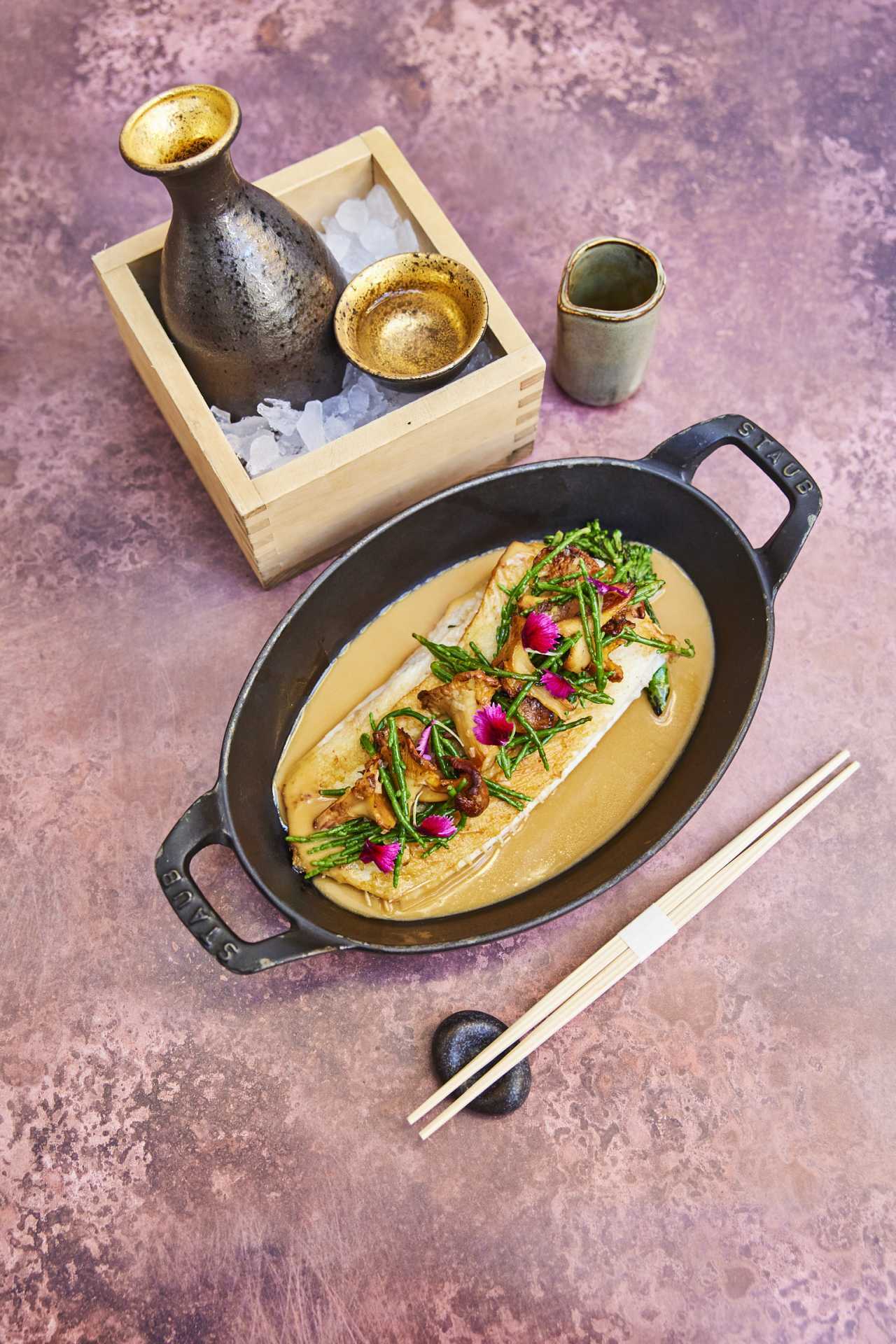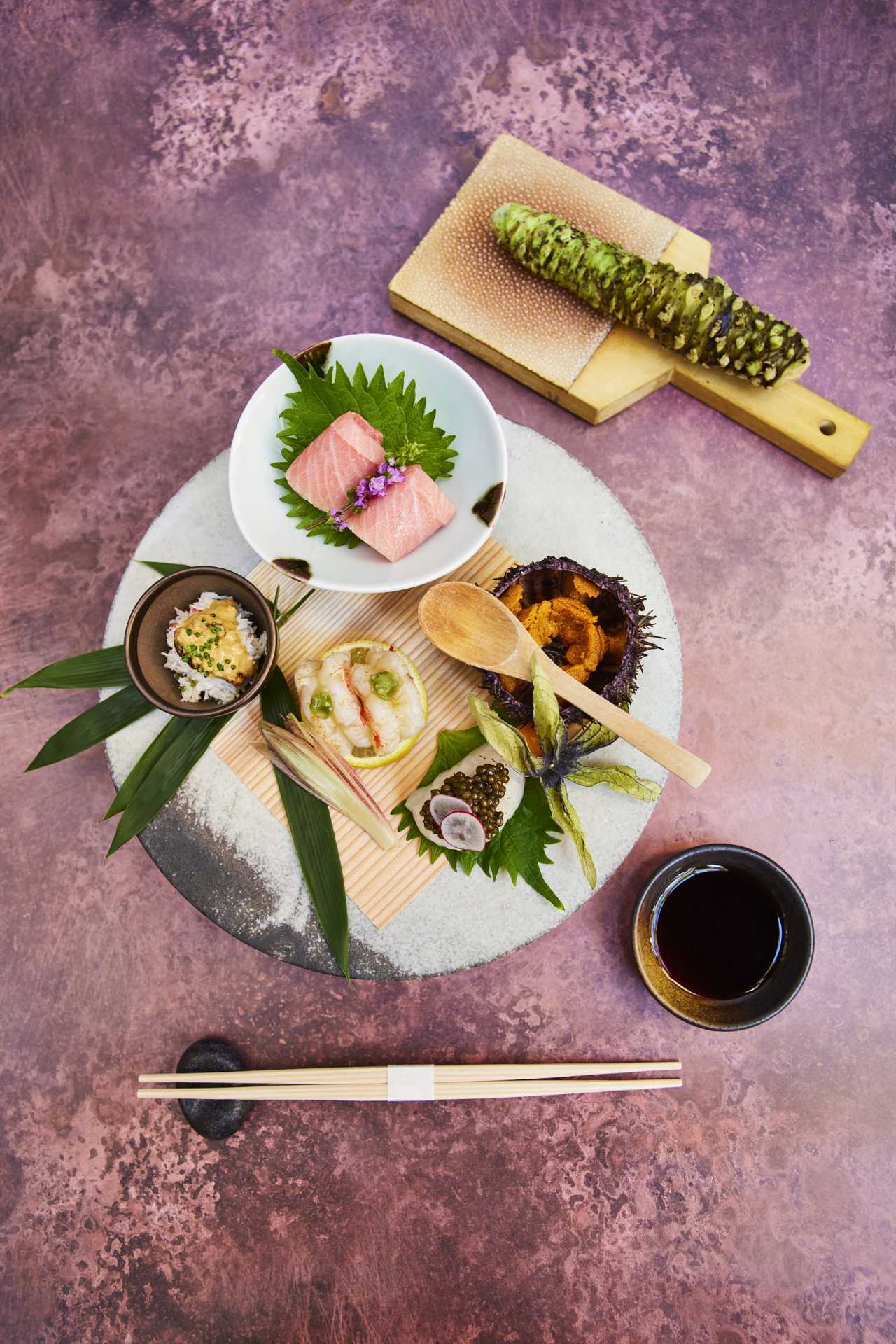 What to drink?
Start your evening in the adjoining bar. The cocktail lists travels north up Japan, each of the ten drinks capturing the signature flavours and essence of its given region. For your apetertif, you'll likely want to stay south.
Try the first cocktail, the aptly named Ice Breaker (Shiso-infused vodka, Tamagawa sake, dry vermouth), which represents the southernmost island of Kyushu. It's a joy, as sharp and clean as a mountain stream. One stop north is The Grapewine (Pisco, bergamot, cognac, umeshu), a delightfully sweet, playful little drink that will bring a smile to your face.
Once seated within the restaurant? You'll need some sake. May we suggest the 78 Sake – so named because if you fall seven times you'll rise eight. (Have some motivation with your meal.) The 78 Sake comes from a 300-year-old Japanese brewery and Dinings is the only place you can taste it.
If you are uncertain of your choice, surrender yourself to the charming food and beverage director Daniel Alvarado. With more than 15 years of industry experience, including The Wolseley and The Connaught, the man knows his grapes and will 100% see you right.


Will it bankrupt me?
It's a high quality Japanese restaurant in Chelsea – this isn't the place if you're looking to penny pinch.
There's no real point in spotlighting specific dishes as the prices vary under £10 (the sliders, which don't constitute a meal) to comfortably into the £30-£40 range – and again, none of these dishes will leave you sated individually. And we've not even started with the booze…
Our advice? Be willing to spend at least £100 a head, probably closer to £150. But you'll know where the money's gone, for sure.
Anything else to note?
Want to try the food but can't face the trip to SW3? ​​Dinings has launched a new delivery and takeaway service that offers a range of meal kits to be enjoyed in the comfort of your own home. You'll miss out on the people spotting though, and that's half the fun.
Lennox Gardens Mews, SW3 2JH; Dinings SW3