Mexican cuisine has traditionally got a pretty bad rep. You know what I mean. Chili peppers that turn your mouth volcanic and leave you desperately emptying jug after jug of water onto the lava field that was once your tongue. Sticky yellow strips of plastic, identifying themselves as cheese, that will require a week of solid gyming to be banished from your waistline. A lively evening followed by a long, dark night of the toilet.
Paradoxically, one of the biggest issues for Mexican food is its popularity, which has resulted in chain restaurants decorating every high street and airport in the land – offering as accurate a representation of the culinary delights of Mexico as a reheated chicken korma does for India. I mean, Wetherspoons serves Nachos! What hope do the poor gringos have?
Apologies if that comes across as snobbish – a reheated chicken korma is one of the great joys of life, and I have ordered Wetherspoons Nachos more than once – but it's understandable why, if you are a Mexican abroad, you might be keen to set the record straight. And if you are a Mexican abroad – bienvenido! – you should immediately take your new friends to Santo Remedio – the former Shoreditch hotspot that has opened a new outlet in London Bridge.
Santo Remedio began life as a pop-up in 2013. It was founded by Edson and Natalie Diaz-Fuentes with a simple aim: "to bring the flavours of Mexico we love and grew up with to Londoners". As a Londoner who recently dined there, I can only say "gracias".
For this is a real find – high quality dining in a laid-back, relaxed setting, a restaurant that doesn't stand on ceremony, just serves up dish after dish of great food. Guacamole with tortilla chips is exactly that, nothing more, nothing less, and one mouth is enough to banish any memories of a certain pub chain. (Order it topped with grasshoppers – I dare you.)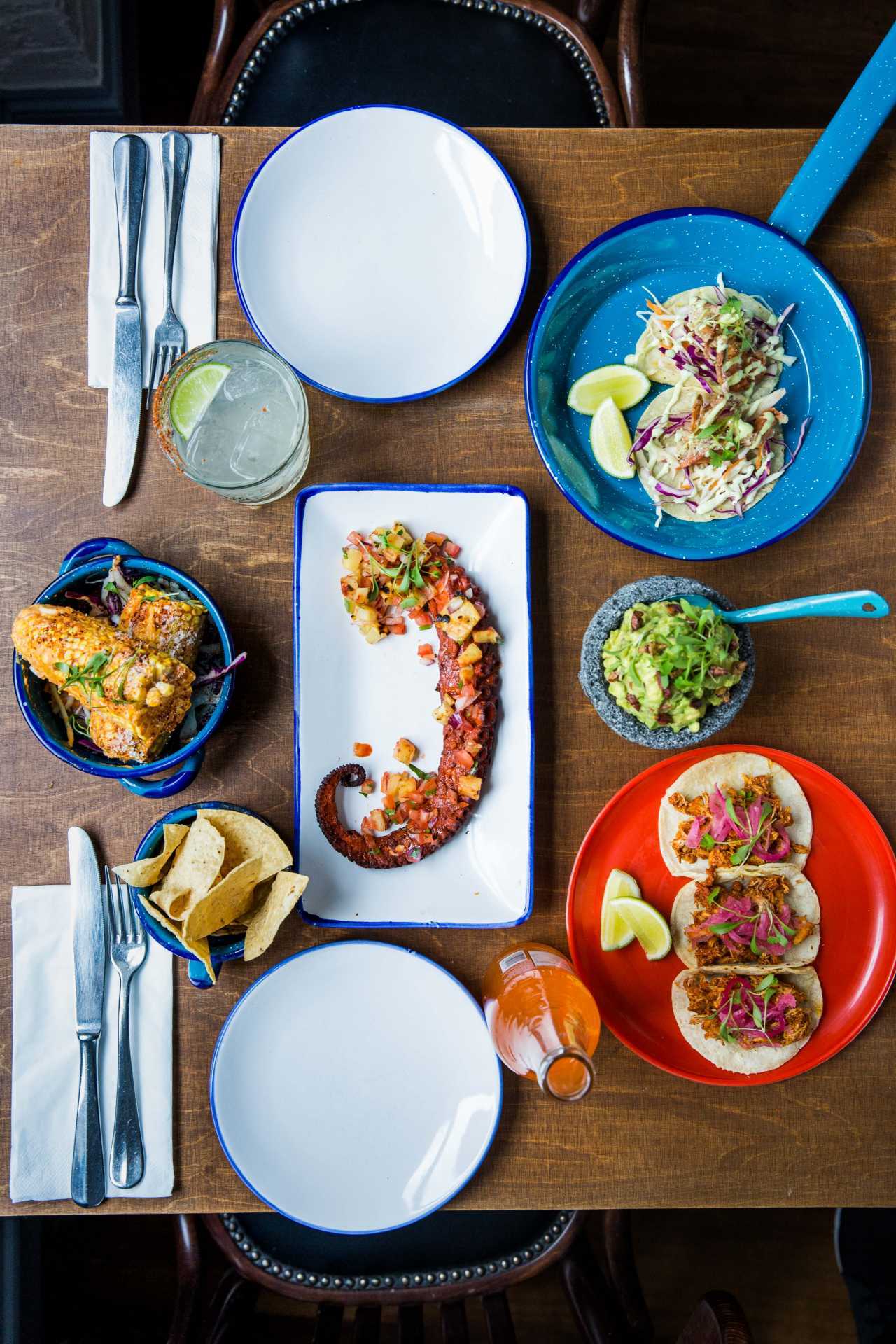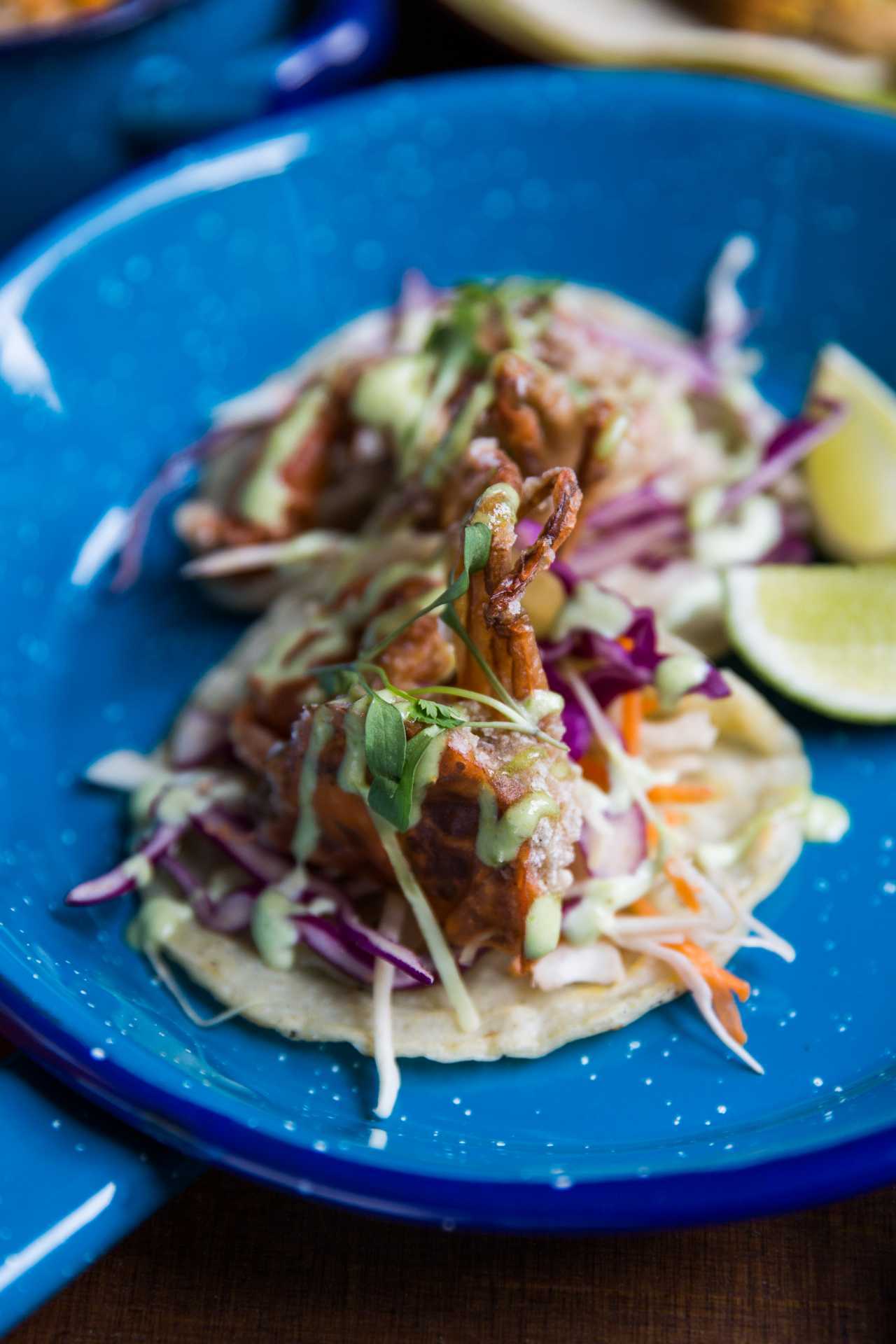 Nominating highlights is basically writing down a list of what we ordered. But definitely, definitely go for the tuna sashimi tostadas; the pork belly tacos; and the octopus tikin xik, my personal VIP. Oh, and the grilled corn covered in mayo and Cotija cheese – Santo Remedio sources its cheeses from the Gringa Dairy in Peckham. If your last memory of corn dates from the school canteen, you're in for the most delightful of awakenings.
Desert keeps the cultural reappropriation coming. I last had churros at the fairground. They were greasy, fatty, and made me feel sick. Not the Santo Remedio churros, which are soft and delicious and made me realise the best things in life are sweet.
I'll leave the final word to my dining companion, a PR who works in the food industry – although not, I should stress, for Santo Remedio. I messaged her, asking if she wanted to supply any quotes. She replied: "That it was fantastic and most definitely my favourite Mexican in London. After Mexico I felt like I couldn't eat Mexican here but Santo Remedio has changed that for me." Cue smiley emojis.
So there you have it: Santo Remedio, London's Mexican restaurant so good it restores one's faith in London's Mexican food. High praise indeed.
Then again, my friend's never even been to a Wetherspoons. What does she know?
For more info, see Santo Remedio